Élite is one of Netflix's most underappreciated international series. The program is a filthy soap opera set at a prominent Spanish prep school, with sensual sex scenes and a thrilling murder mystery. Élite, now in its sixth season, confronts its most difficult assignment yet: outdoing the drama of previous seasons while navigating a cast of relative newcomers. Yes, this is the first season of Élite that does not feature any of the original cast members…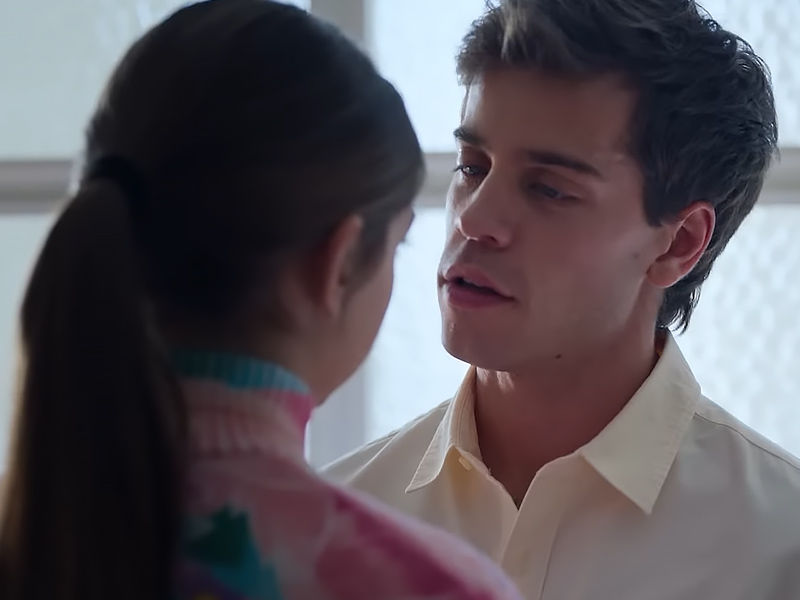 Season 6 of Élite takes place a few months after the events of Season 5, which included the death of series star Itzan Escamilla's Samuel. The school is still a pressure cooker for the children of Samu's "killer": Ari (Carla Diaz), Patrick (Manu Ros), and Mencia (Martina Cariddi).
Isadora (Valentina Zenere), a party queen, has given up drugs in the aftermath of her sexual assault, but her friends and family have practically set her up to fail in her rehabilitation. Her parents gave her a nightclub, fed her drugs, and implied she lied about her rape. Meanwhile, Patrick is having difficulty believing that he and Iván are in a committed relationship.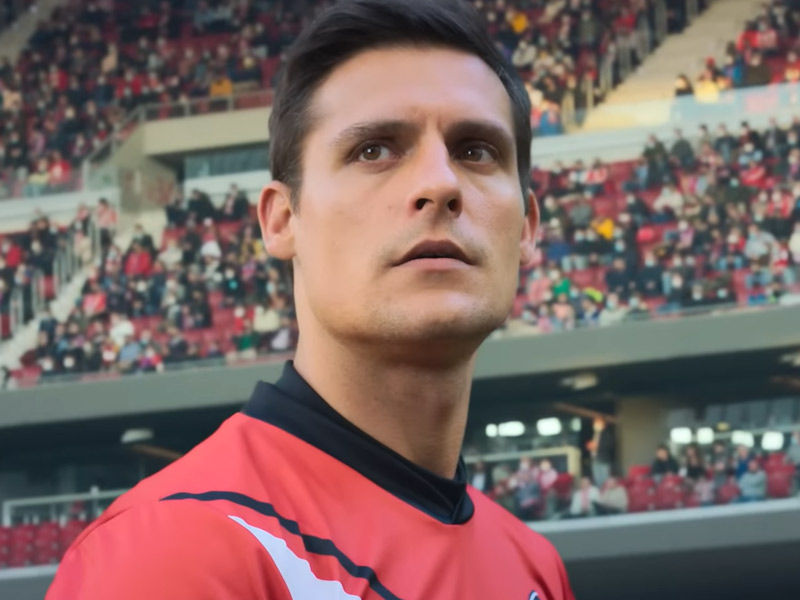 Naturally, Iván's father, Cruz (Carloto Cotta), shatters this perfect relationship by the episode's finale when the soccer star tries to meet up with Patrick again. Mencia is captivated by Sara (Carmen Arrufat), a new influencer student famed for her connection with the picture-perfect Ral (Alex Pastrana). Ral is a commanding dom, and Sara is his (possibly unwilling??) subordinate. Another "new" kid, Nico (Ander Puig), is mainly accepted by his peers after his transition, although Ari continues to make transphobic remarks at him. This is made much more awkward by Ari's attraction to Nico, who plainly has a long unrequited passion for the prep school princess.
Is there anything I've forgotten? Bilal (Adam Nourou) is back and works in Isadora's new club/hotel/house with the new character Didac (Alvaro de Juana), the latter of whom gets dismissed for calling Isadora out on her BS (and suggesting she lied about her assault? Woof!). 
Once again, the world of Élite is a shambles.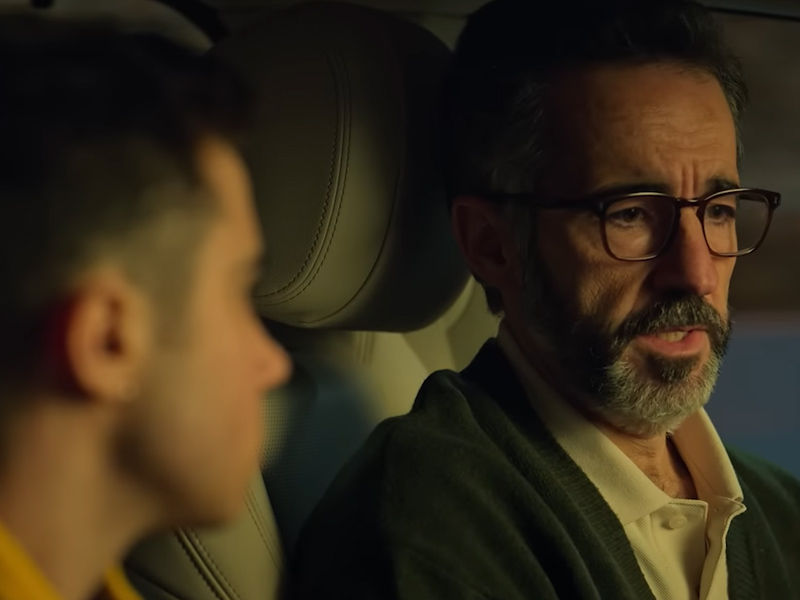 On the surface, Élite appears to be a uniquely European take on the private school soap opera genre popularised by the original Gossip Girl. Its proclivity — naked locker room scenes, NSFW couplings, and discussion of subjects like addiction, sexual assault, and trans rights — makes it a perfect companion to HBO's Euphoria. 
Élite Season 6 appears to feature many of the same elements as previous seasons, yet something is noticeably different this time around. (And by that, I don't mean that no one from the show's early days is still roaming the hallways of Las Encinas.) The Élite Season 6 opening has a definite gloominess about it. Not only do we learn that another adolescent has died, but Isadora's journey is heartbreaking.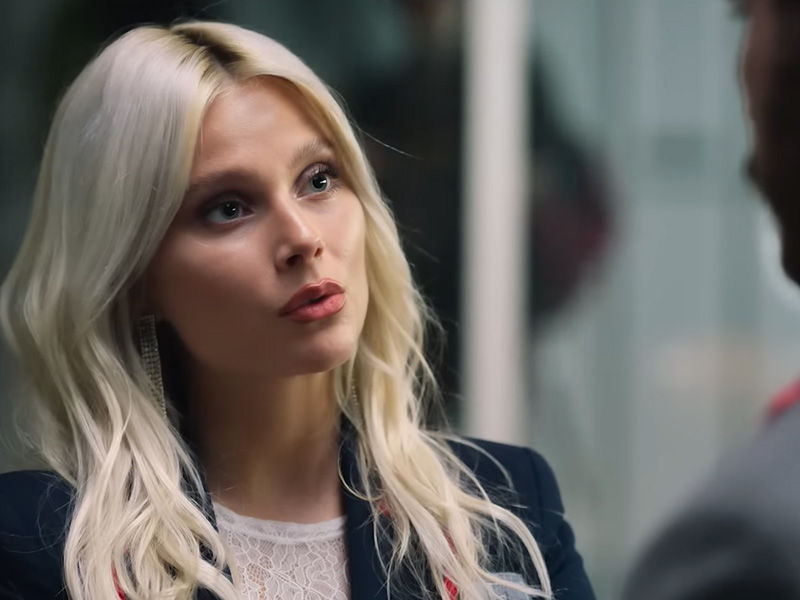 Elsewhere, it's evident that Sara and Raul's relationship isn't going well. Sara's sad expression as Raul tries to rope Mencia into a threesome is nearly as eerie as her robotic promise to be his "toy." No one is having fun in the Élite Season 6 opener, so I'm not sure if I am. Élite is meant to be enjoyable, right? Right?
There are just two true naked or sex sequences in the film, despite the abundance of make-outs and barely there clothing. Early in the episode, we see a frightened Nico decide to shower with the lads while still wearing his trunks. Butts are visible! Later, Sara provides handcuffs to a masturbating Ral so he does not leave her out. He establishes control, but there is little evidence of genuine enthusiasm.
Sleeper Star: As Nico, newcomer Ander Puig will win hearts and kindle crushes. He's adorable, engaging, and emotionally vulnerable…yet courageous enough to call Ari out on her transphobic nonsense.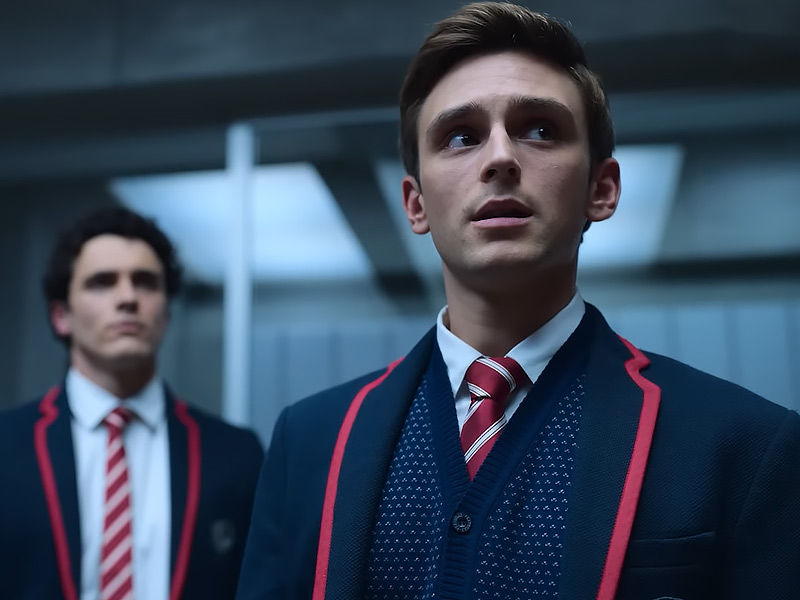 I'm going to have to go with…Skip It. Watch it if you're a fan of this soap opera and enjoy gorgeous Spanish murder adolescents. The hedonistic exhilaration of previous seasons, however, has been replaced with an uncomfortable sensation of dread. That, along with the fact that we don't have a lengthy history with any of the remaining characters, makes it a little more difficult to cheer for new marriages, old rivalries, and friendships to triumph.