Dhanush, a Tamil actor, is well-known throughout the country. He won two National Awards for Best Actor and numerous other honors in the South. He never fails to delight the audience and always selects scripts that are engaging and distinctive.
Dhanush's all-time top movies (in no particular order) that you should see without fail, are from a wide spectrum of films he has done throughout his career. These are just a few of the films in which Dhanush has appeared during his career.

Yaaradi Nee Mohini

Yaaradi Nee Mohini is directed by Dhanush's brother Selva Raghavan and is a remake of Selva Raghavan's Telugu film Aadavari Maatalaku Arthaleverule.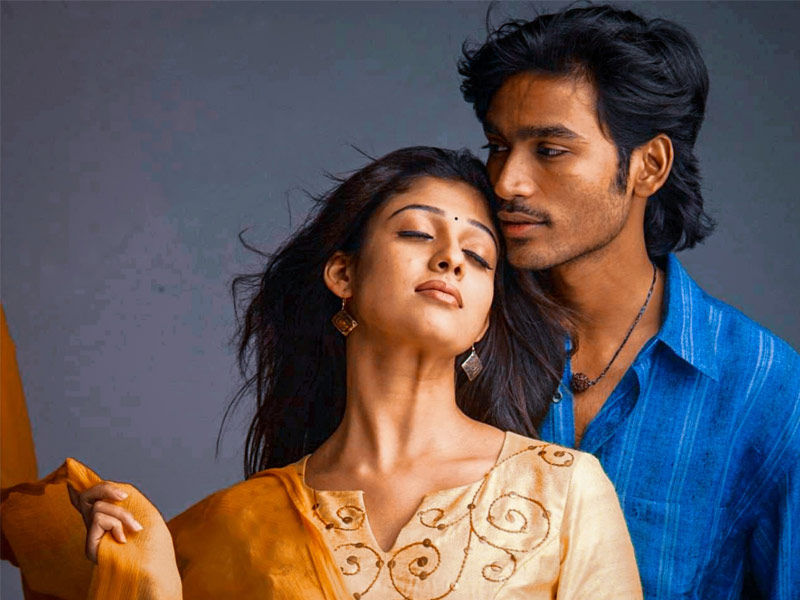 Despite being a remake, Dhanush pours his heart into the portrayal of a guy who longs to be with the lady he loves while grieving his father, making him the world's loneliest man.
Aadukalam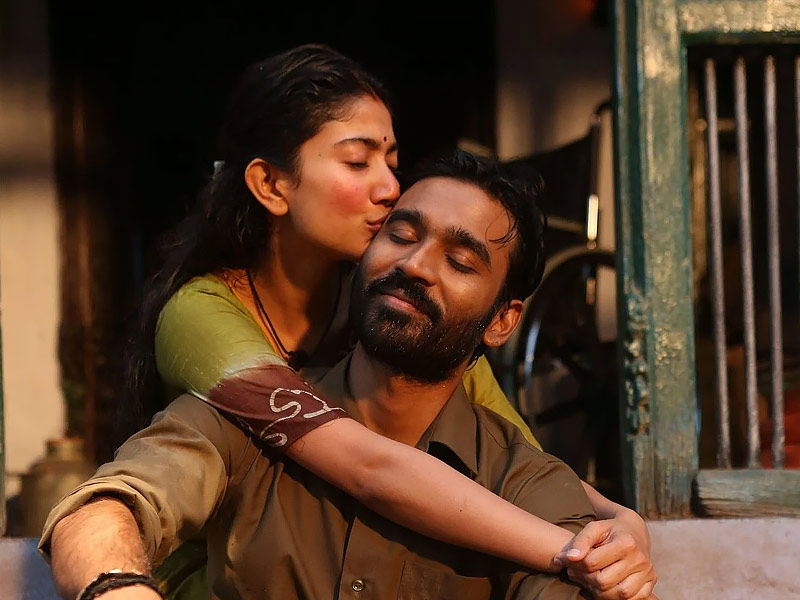 This is the film that earned Dhanush his first National Award for Best Actor. While the film is not directly based on any genuine occurrences, director Vetrimaaran stated that it is inspired by various movies and novels, which are also recognized at the conclusion. Aadukalam deals with far more than meets the eye, making it a must-see.
Maryan
Maryan is a historical love story based on true events. It is centered on Mariyaan, a man who works for an oil company. When his lady love runs into financial difficulties, he is compelled to accept a two-year contract work in Sudan, and upon fulfillment of his contract, he prepares to come home to her. Things take a turn for the worse when he is abducted by Sudanese militants.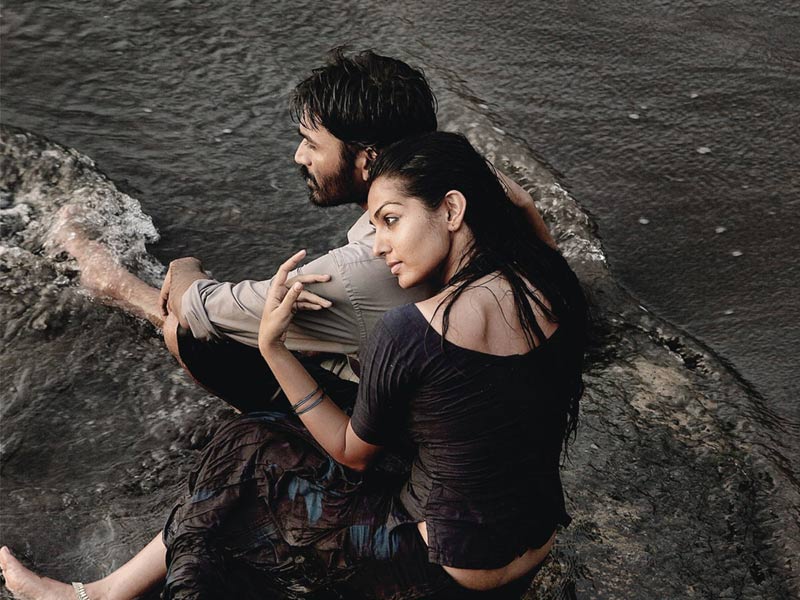 The rest of the novel revolves around his decision to flee and return to his love. Maryan not only includes heartbreaking performances but also stunning photography and music that will stay with you forever.
Anegan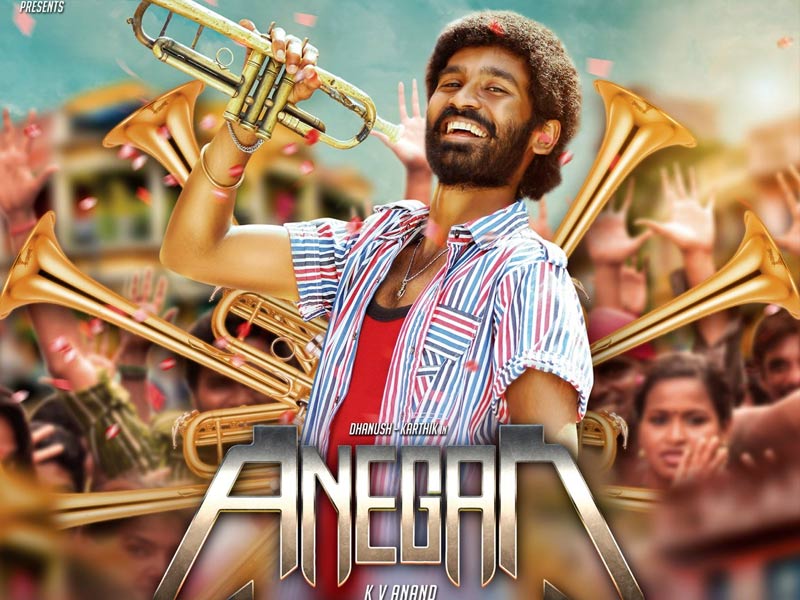 Anegan is a romantic comedy about Madhu and Ashwin, who have been in love with one other for numerous lives. Dhanush and Amyra Dastur play four different parts throughout four different eras, brilliantly demonstrating their characters' unshakeable relationship no matter how many times they are apart.

 Vada Chennai
When the film was initially released, it sparked various debates about how the fishing community was portrayed in the film. Despite this, it overcame all issues and became a critical and economic triumph.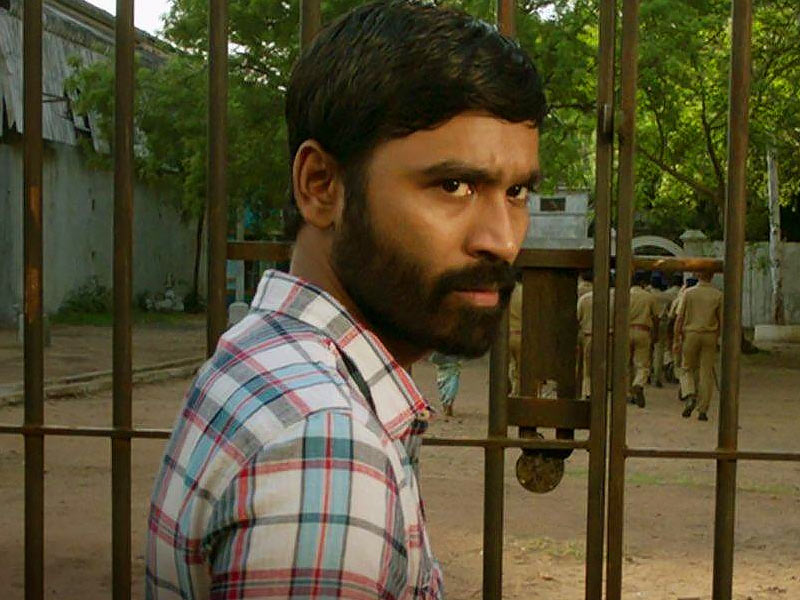 Vada Chennai follows Anbu's path from being a carrom player and a government job seeker to becoming embroiled in two warring gangs in Chennai, and how he finds himself in such a situation while desiring nothing to do with them.

Asuran
What person hasn't heard of Asuran? It was popular when it was initially produced and is still appreciated for the thoughts and issues it addresses throughout the story. Dhanush won his second National Award for Best Actor for this film.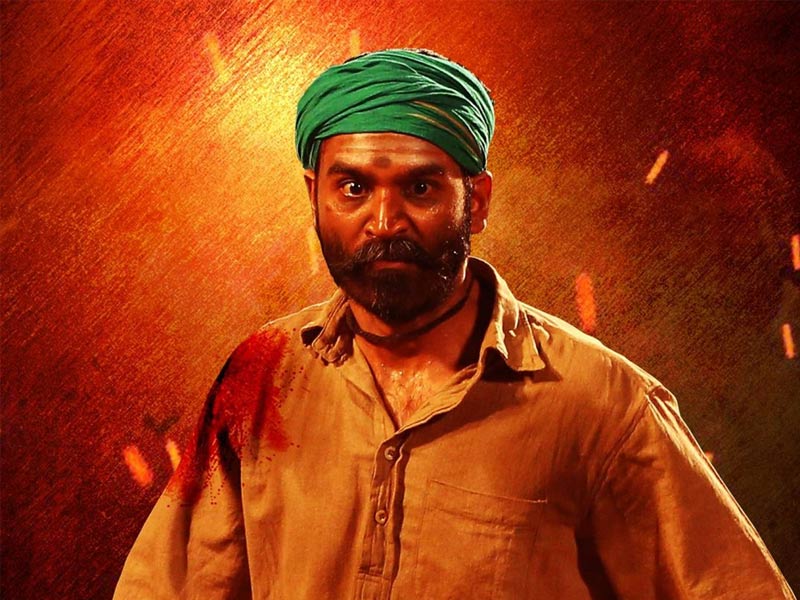 Asuran addresses an extremely delicate subject, such as caste prejudice in India.
Based on real-life instances in which landlords grab lands from individuals from lower-income communities and murder them if they resist. This film is presently being remade in Telugu as Naarappa, featuring Venkatesh in the starring role.
Veliilla Pattadhari (VIP)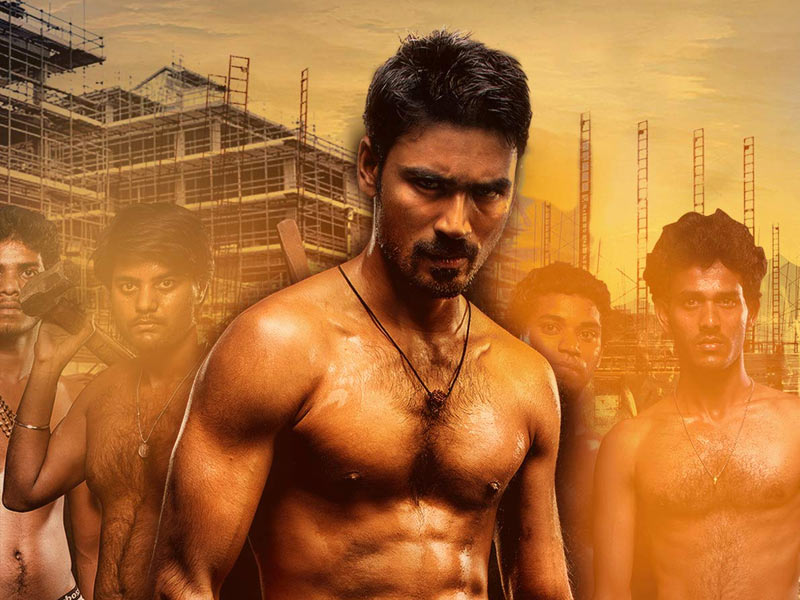 VIP, also known as Raghuvaran in Telugu, has a large fan base for depicting the status and struggles of engineers in its purest form. It is also well-known for its spontaneous humor and the ease with which everyone can relate to Dhanush's Raghuvaran character in the film.

 Kaadhal Kondein

Kaadhal Kondein is a one-of-a-kind psychological thriller that explores how an academically gifted orphan becomes a psychopath after falling in love.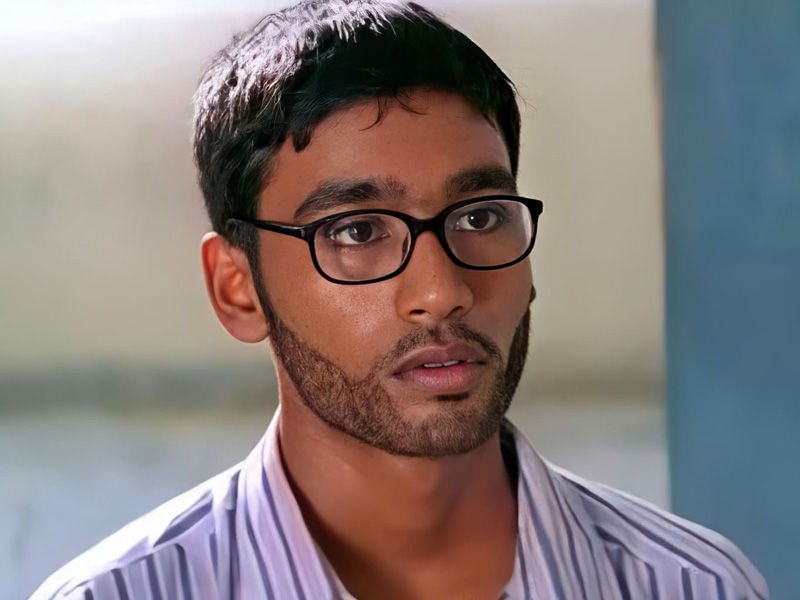 Dhanush's performance is disturbing throughout and incredibly impressionable. The film was directed by Dhanush's brother Selva Raghavan and was such a smash hit that it was recreated in other languages, including Telugu as Nenu, starring Allari Naresh.

Pudhupettai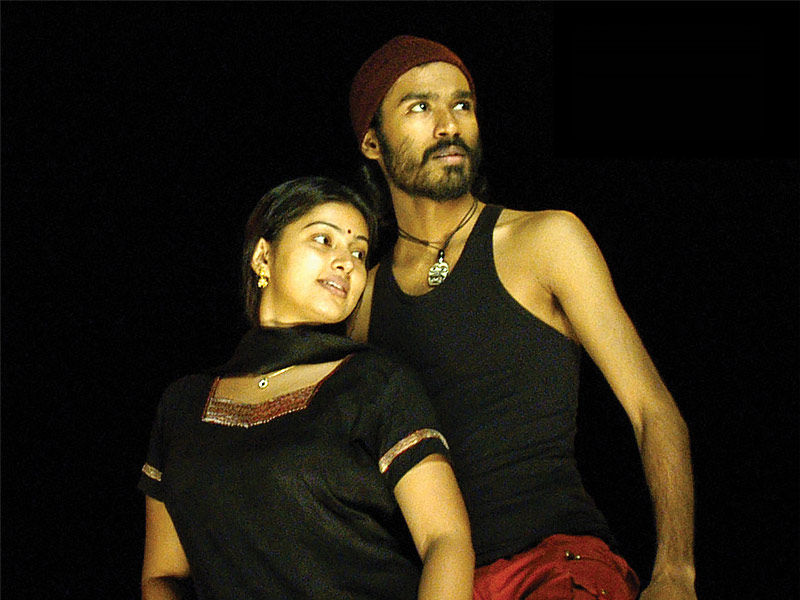 Pudhupettai, a political drama directed by Selva Raghavan, portrays the life of an orphan who becomes involved in local politics and how it impacts his life. While the film is not based on a true story, numerous parts of it go deeper than fiction.

Raanjhanaa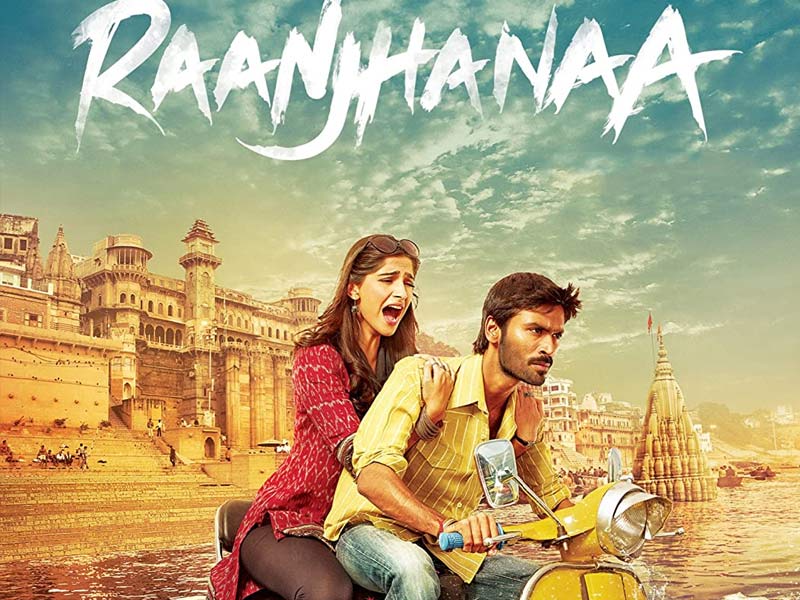 Dhanush's debut in the Hindi cinema business was marked with this film, and he made it with a bang. Raajnhanaa is another epic love story in which Dhanush plays Kundan. His feelings for Zoya are unparalleled, and the lengths he will go to be with her are both obsessive and epic. Dhanush's ability to be obsessive, relatable, and caring all at the same time is something that must be seen firsthand.
Karnan
Karnan is yet another performance gem. Karnan is the narrative of a young guy who vows to fight against decades of injustice, once again dealing with the difficult yet vital issue of caste persecution in India.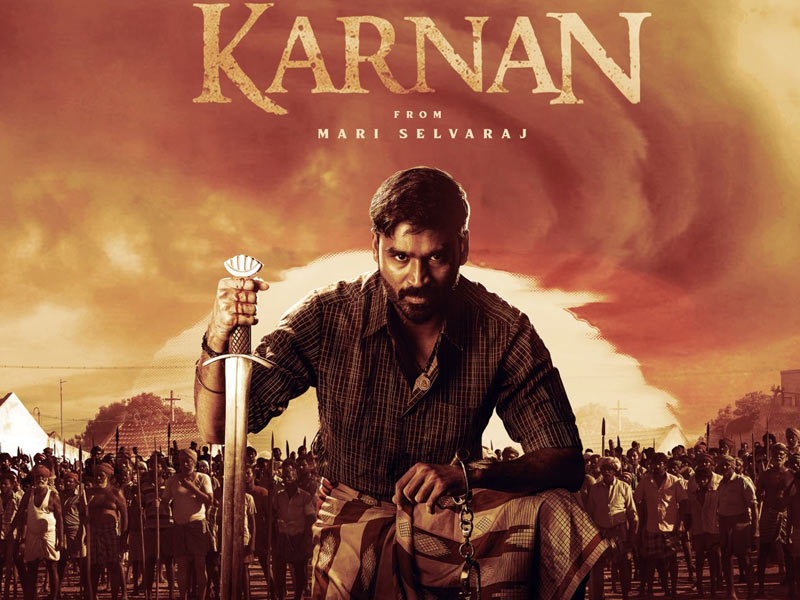 It is the narrative of a man who wants to ensure that the inhabitants of his village, who are members of a marginalized group, receive the rights to which they are entitled. Dhanush delivers a performance that will stay with you.

Three (3)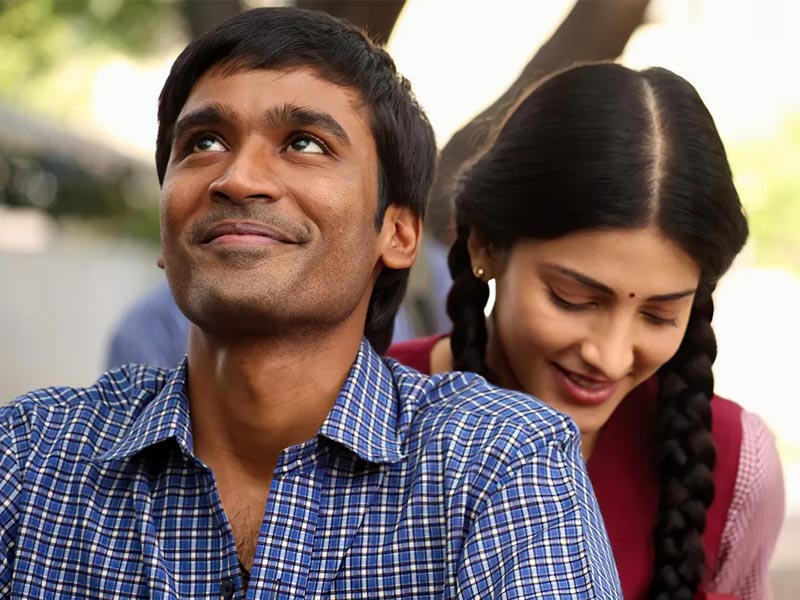 Another psychological romantic thriller, 3, delves into Janani and Ram's love story and Janani's attempts to figure out why Ram committed suicide. Janani learns the painful truth about Ram, which led to his death while researching. This video is a must-see, especially in light of how prevalent mental health concerns have become in recent years. Aishwarya R Dhanush, Dhanush's wife, and Rajnikanth's daughter made her writing and directing debut with the film.