Consider the possibility of cis-gender guys being pregnant. What would his reaction be? How will society react to it?  Netflix's He's Expecting, loosely based on Eri Sakai's 2012 manga Hiyama Kentarou no Ninshin, constructs a plot around this
 premise and mostly succeeds. What we get is a pleasant and empathetic comedy about gender roles reversed, yet certain sequences come across as preachy moral lessons.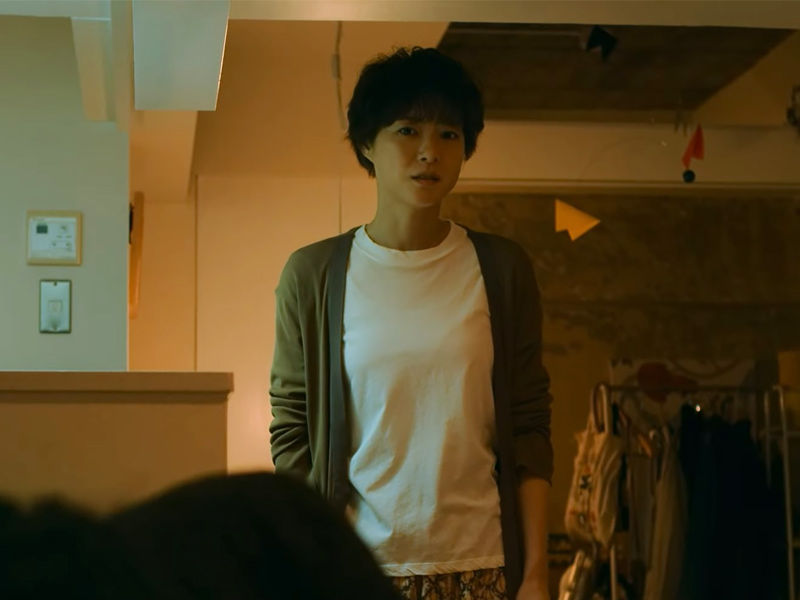 Kentaro Hiyama (Takumi Saitoh) is a successful dedicated ad man who is a workaholic perfectionist in the show. His team is working on a concept that would help their firm look "contemporary" and cool. When he isn't working himself to death, Kentaro visits his friend-with-benefits, Aki Seto (Juri Ueno), a freelance writer who, like Kentaro, lives in workaholic Tokyo.
Kentaro begins to feel ill after a night of unrestrained play with Aki. Around the same time, news outlets in Japan reported an increase in cis-male pregnancies. Kentaro goes to the hospital for a check-up, thinking it's just stress, and is informed by the gynecologist that he is indeed pregnant. Kentaro is taken aback. But he quickly regains his composure and approaches Aki, certain that she is the mother of his kid, and Aki absorbs this news with shock but also understanding and respect.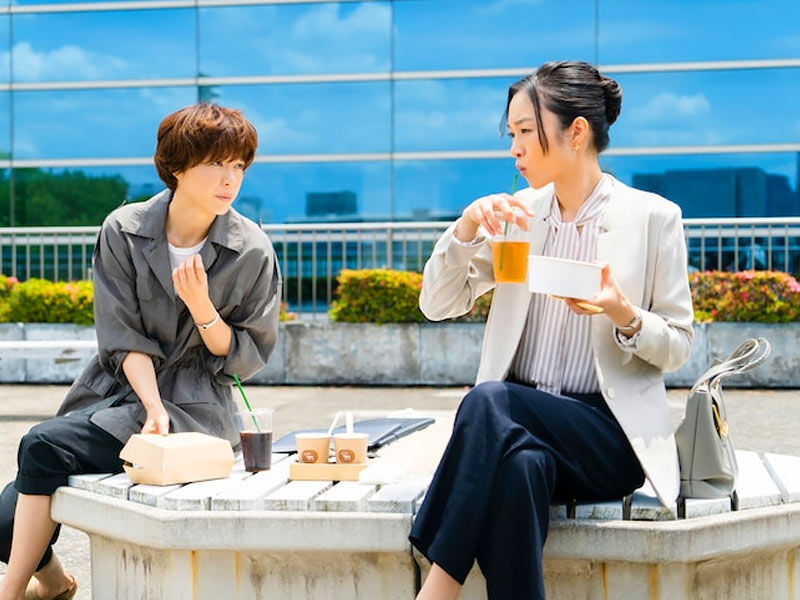 Kentaro first wants to abort the fetus because he is ashamed of his pregnancy and fears social scorn. He also doesn't want it to influence his professional life, which is going well because he was recently promoted. On second thought, Kentaro realizes he could use his pregnancy as leverage for a never-before-seen advertisement.
Kentaro offers at a board meeting that the corporation markets male pregnancies, with him as the face of the campaign, to be viewed as progressive and in touch with society's present challenges. This is enthusiastically welcomed by the entire team, including the astounded boss, and thus begins Kentaro's fight to carry his kid to term while balancing the ad campaign and society's inevitably passionate reactions to it.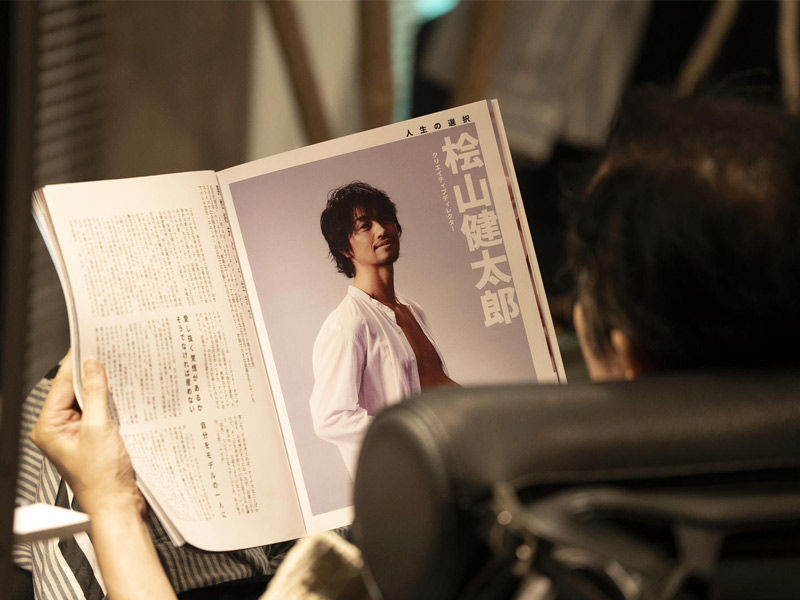 The eight-episode series handles this intriguing premise with care, sensitivity, and respect. While the notion of males being pregnant has been explored before, such as in Arnold Schwarzenegger's Junior (1980) and the 1973 French film A Slightly Pregnant Man, this Japanese comedy-drama avoids sensationalizing male pregnancy or turning it into a vulgar, slapstick farce.
Kentaro's tolerant, the modern-minded approach is another standout feature of this show. Typically, the protagonist in programs about work-obsessed men is portrayed as womanizing, chauvinistic, uninformed, and insensitive. The male is then struck by a "curse" or "accident" that causes him to adopt the viewpoints of the women he typically harasses.
By the end of the story, our formerly chauvinistic hero is aware of the challenges that women face daily, such as sexism, and he empathizes with them. He eventually reverses his thoughts and beliefs about women and comes close to becoming a feminist.
The French comedy I Am Not an Easy Man (2018) comes to mind, in which an entitled male gets a taste of his own medicine after waking up in a parallel reality where gender roles are reversed and women dominate society.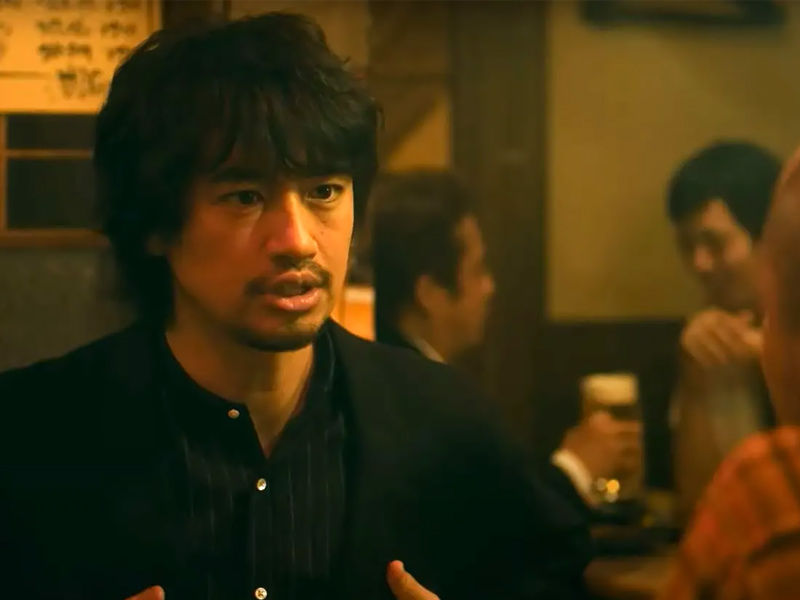 He's Expecting is not set in such a world. First and foremost, Kentaro is not a sexist jerk. He's merely a career-obsessed man with few pals and no strong support structure. He tries his hardest to maintain excellent relationships with everyone while simultaneously avoiding actual closeness.
The pregnancy has not "punished" him. While the news shocks him and his initial instinct is to get rid of it, it is more out of concern for what others will think of him or the setbacks it will cause in his life (which is understandable) than a dislike for children or motherhood.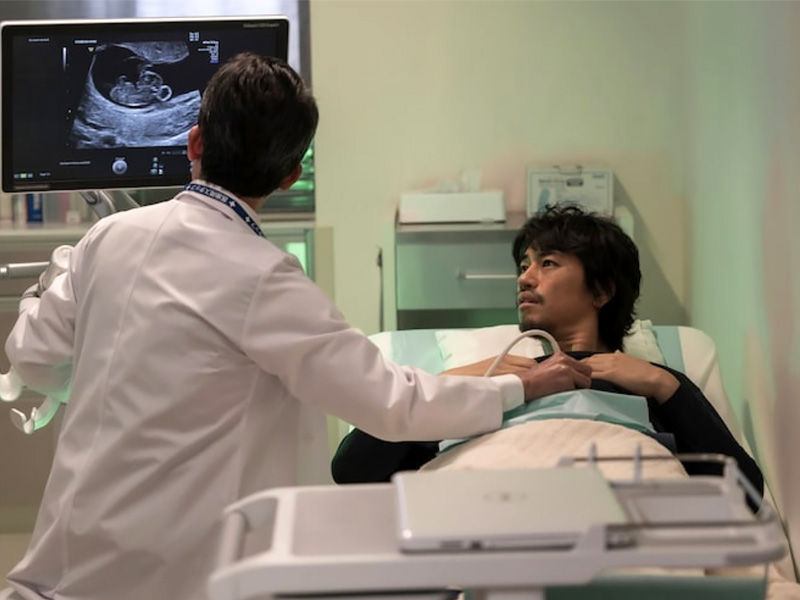 The TV show goes to great lengths to convey one overt message after another about how to absorb pregnancy news and how difficult it is for mothers, particularly single mothers. The moments between Aki and Kentaro's industrious single mother Tomoko highlight this point well, as the two ladies discuss the difficulties Tomoko had while raising Kentaro on her own.
The discourse between the two is occasionally so blunt and preachy that you wonder whether the Japanese government hired the show's makers to create propaganda to combat the country's loneliness and low birth rate. However, this does not detract from the show's genuine objectives.
The characters are endearing, and no great opponent is threatening Kentaro's world. The show plays it safe by addressing issues such as motherhood, the importance of a family or community's presence in raising the child, and the tender and almost revolutionary love that a newborn child can bring into their parents' lives, while also ensuring that we are aware that working women are unnecessarily pressured and shamed for choosing to be childfree, or that mothers face pressure to choose between career and motherhood. It tries its hardest to please different segments of its audience, and thereby society as a whole.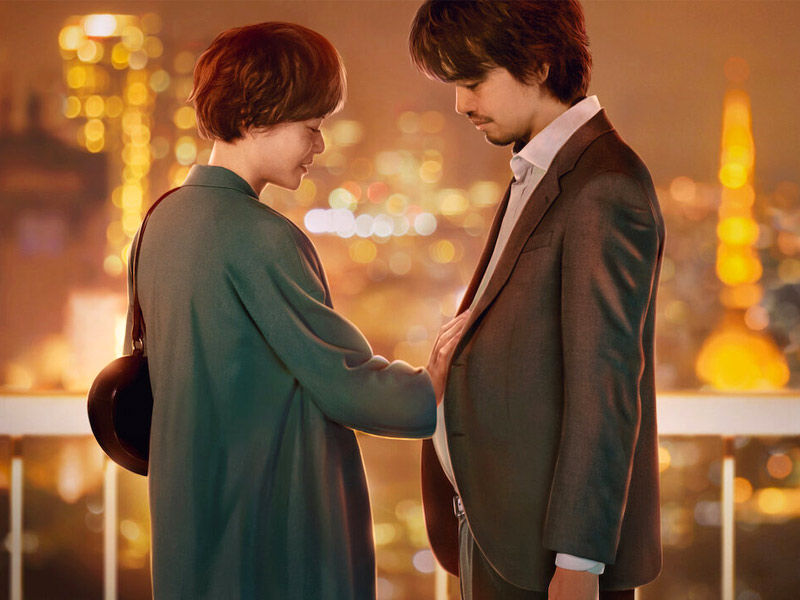 Kentaro's sequence with his father is unexpectedly powerful in its heart-wrenching sensitivity, as both Saitoh and Eichi Hiyama play the father-son combo exceptionally well off of each other. However, more of Miyaji (Shohei Uno), a fellow pregnant man and Kentaro's close buddy, would have been appreciated. However, as the character goes through a crisis, he is almost entirely written out of the rest of the script, leaving a gaping hole that we all feel for the rest of the program.
One would also like to know more about the numerous pregnant guys that visit Kentaro's organization for pregnant fathers, as well as their stories. The comedy received a flood of hostility upon its publication, primarily from the conservative side, for its audacity in imagining a society with common male pregnancy. Snowflakes have reduced the show's IMDb score to 1.9 by voting it the lowest number (1 star) in large numbers.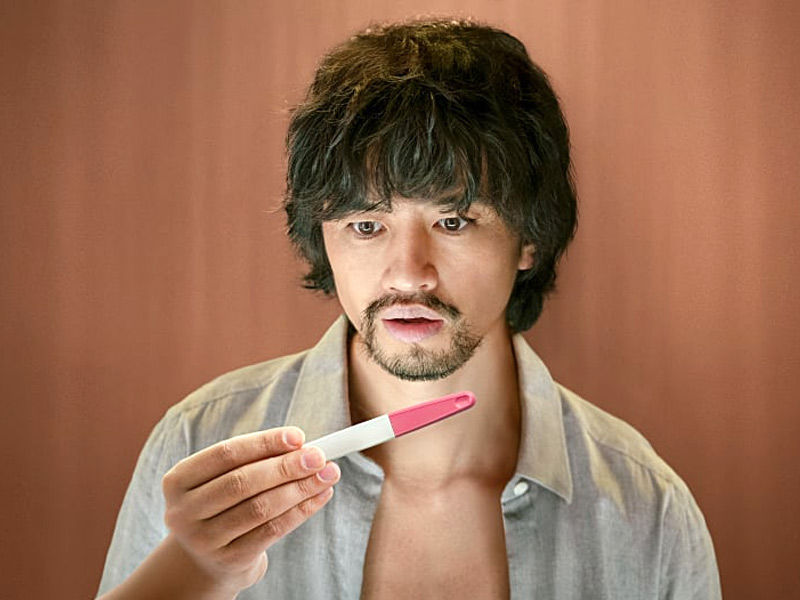 The trolls are offended by this plot because it flips gender norms, assigns men a reproductive function that puts them at risk, and claims that women endure prejudice in this day and age. However, if you watch the show, you will notice that it is far from irritating and, in fact, innocuous and safe.
It appears that the program written by Yamada, Sode, and Amano was required after all, as its release exposed the vulnerability and innermost anxieties of certain men and women in the internet age. 
'He's Expecting' is now available on Netflix.