When My Love Blooms is a delicate melodrama about the difficulties that a relationship can confront when presented with difficult circumstances. The play contrasts the romance of two energetic university students with their love for each other following a chance encounter years later. When My Love Blooms presents the compelling case that, while time can weather the loved one has for another person, it cannot always entirely eradicate it.
QUICK PLOT SUMMARY 
Han Jae Hyun (Park Jinyoung) and Yoon Ji Soo (Jeon So Nee) first meet on the campus of their respective universities. Jae Hyun is a radical law student who frequently attends student rallies. Ji Soo, a music major, goes through one of Jae Hyun's student rallies. Things become tense when the students clash with the university police. 
Ji Soo is struggling to get to safety among tear gas and Molotov cocktails when Jae Hyun comes to her aid.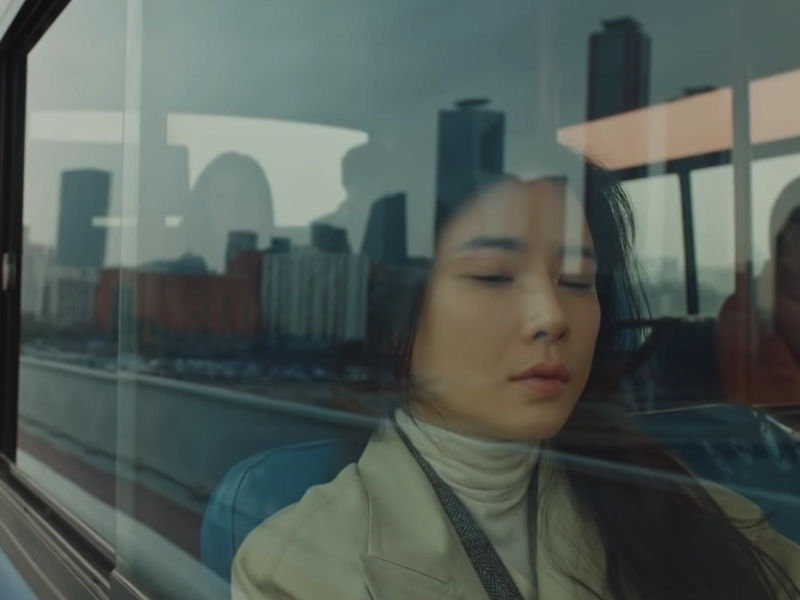 Ji Soo is smitten by the rebellious and gorgeous student and enthusiastically attends other student rallies in the hopes of meeting him again. Ji Soo reveals her wish to date Jae Hyun after successfully hunting him out.
Furthermore, the couple amusingly realized their many similarities, ranging from life ideas to movie interests to literary and music preferences. As a result, the pair falls deeply in love with one another.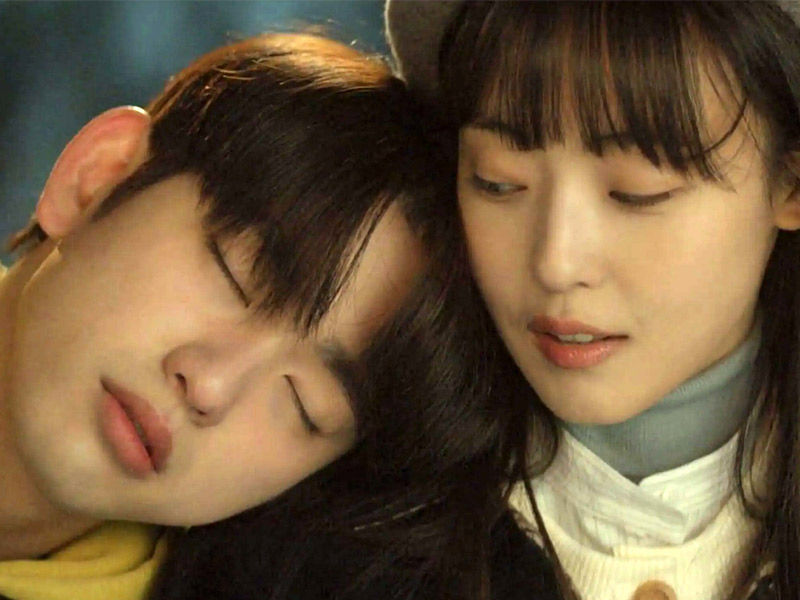 Years later, the drama picks up. Jae Hyun (Yoo Ji Tae) and Ji Soo (Lee Bo Young) are no longer together as adults. After a painful breakup, neither received full closure and yearns for their former love. Jae Hyun has recently returned from a brief spell in prison for embezzlement and stock manipulation, and he is back in charge of a grocery store firm. Ji Soo, meanwhile, is a single mother who works a variety of part-time jobs to make ends meet.
When their sons get into a brawl at school, the two are quickly reunited. The two are summoned to discuss the matter and reunite for the first time since their split. When My Love Blooms contrasts Jae Hyun and Ji Soo's magnificent love tale as university students with their mature rekindling relationship.
HIGHLIGHTS 
CHARISMATIC LEADS 
When My Love Blooms depended primarily on its core players to drive the plot with its captivating split timeline. Furthermore, as a romantic melodrama, the show required strong actors capable of communicating the characters' broad spectrum of emotions as the plot progressed. Park Jinyoung and Jeon So Nee played the younger leads beautifully, and Yoo Ji Tae and Lee Bo Young played the senior leads brilliantly.
Park Jinyoung, known for his previous roles in dramas like He Is Psychometric, demonstrated his broad acting range in When My Love Blooms. Jinyoung successfully portrayed the honorable and unyielding Jae Hyun, evoking the character's austere temperament.
Furthermore, his natural youthful appeal accentuated Jae Hyun's more secretive, fun side nicely. Overall, Jinyoung was an excellent pick for the role, and his genuine portrayal of the character added to the drama's enjoyment.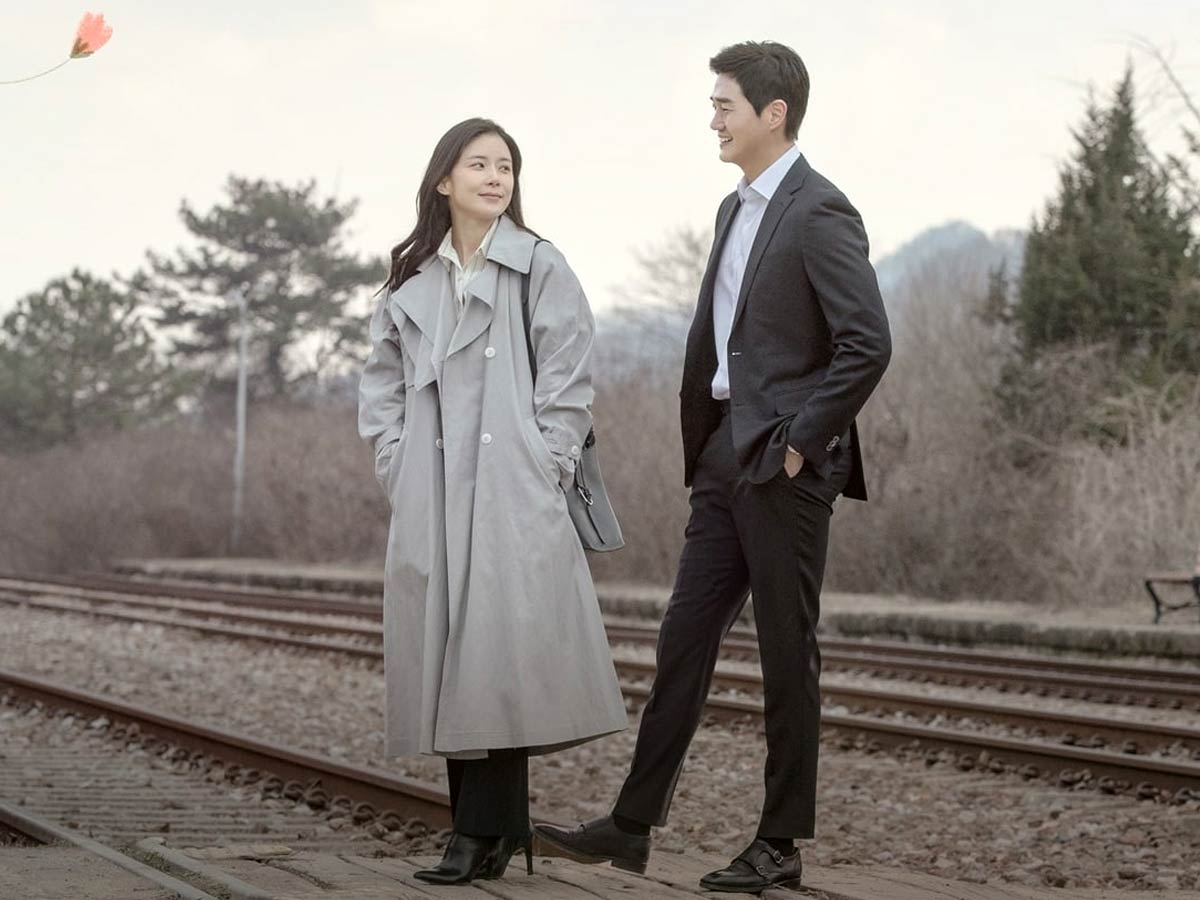 While Jae Hyun was likely the most important person in their relationship, Jeon So Nee's portrayal of the youthful Ji Soo made her character stand out. Ji Soo's natural instinct was to follow Jae Hyun's lead, and her submissive personality could have easily pushed her into the background. Jeon So Nee, on the other hand, highlighted Ji Soo's endearing qualities. Jeon So Nee was a true highlight in the musical, evoking both Ji Soo's contagious enthusiasm and her heart-wrenching times of melancholy.
The adult Jae Hyun was not as enthralling as his youthful counterpart. The adult Jae Hyun is a different person than he used to be, shattered by his experiences as a corporate tycoon with a selfish father-in-law. Despite this, Yoo Ji Tae captivates fans in his part, convincingly portraying Jae Hyun's deep moral dilemma. Furthermore, he manages to emanate a wordless, sad yearning for the past, which adds credibility to the plot.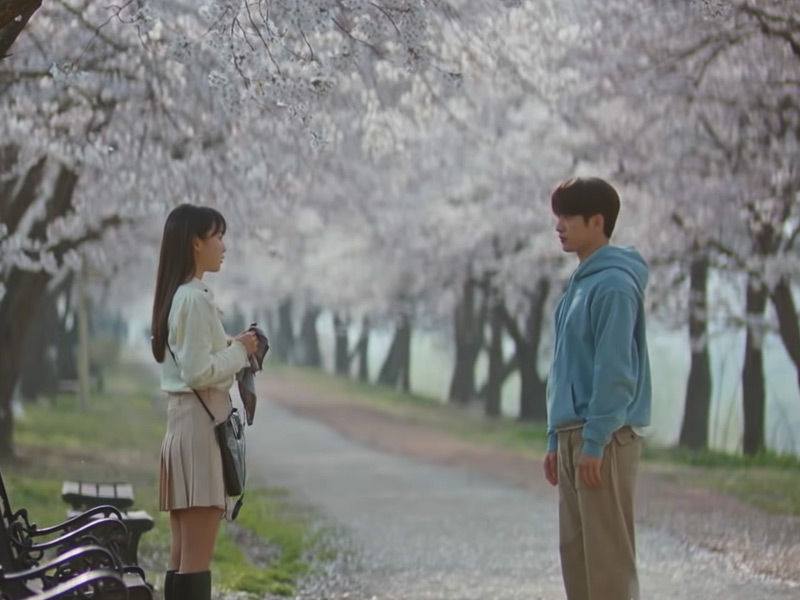 Finally, Lee Bo Young's portrayal of the older Ji Soo is just as wonderful as Jeon So Nee's. Lee Bo Young, who is charming even in her quieter moments, beautifully portrays Ji Soo's older, pensive self. The actor manages to depict the character's growth and progress since her young adulthood while still exuding Ji Soo's humorous charm. Furthermore, her scenes as a mother are both uplifting and encouraging. 
ONE-OF-A-KIND ROMANCE 
The drama's unique relationship has to be its strongest asset. The plot is entirely based on the progression of Jae Hyun and Ji Soo's romance through time. As a result, When My Love Blooms builds an enthralling coupling.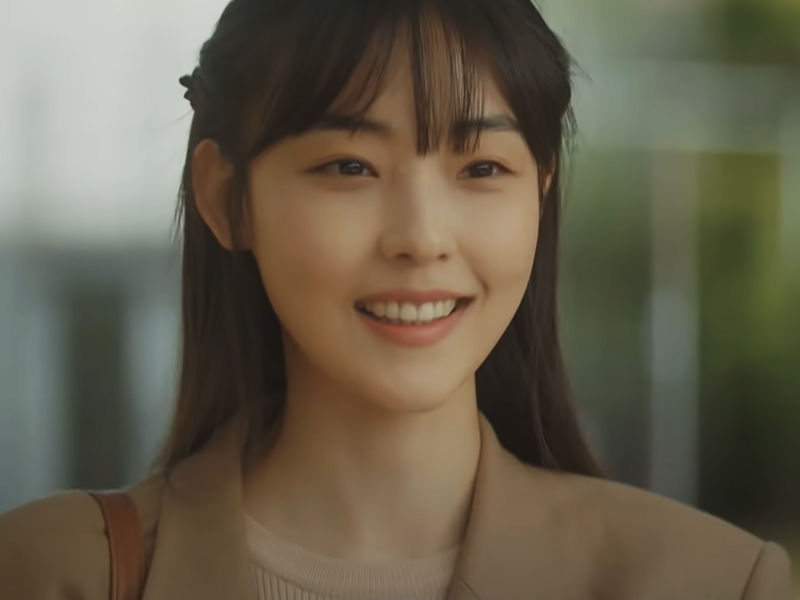 While Jae Hyun is a low-income student protester, Ji Soo is the daughter of one of Seoul's top prosecutors. Despite their differences, the two learn they have more in common than they realize. Jae Hyun and Ji Soo form a passionate relationship after bonding over common interests and political ideas. 
Though the drama continues their love into maturity once they rejoin, it is up to the couple's younger plot to create a romance worth missing. The drama makes viewers cheer for the couple as adults, thanks to Park Jinyoung and Jeon So Nee's excellent chemistry and beautiful scriptwriting.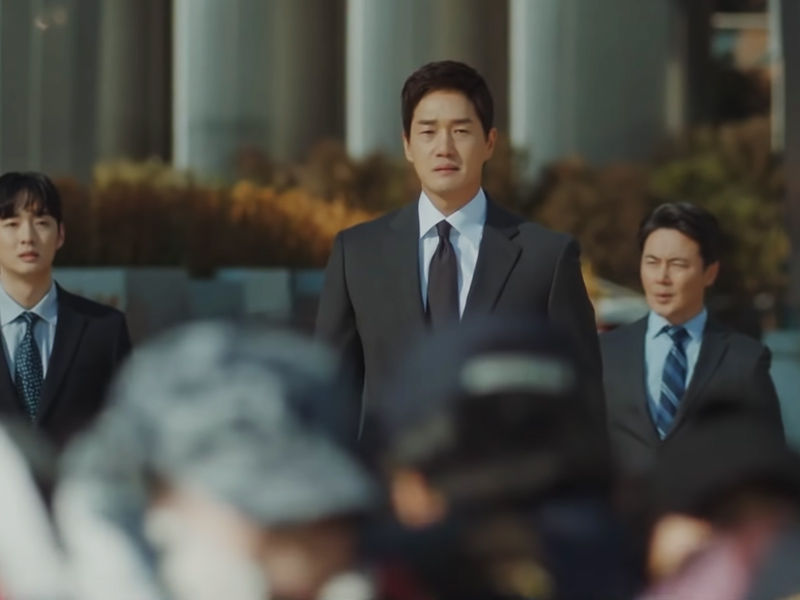 DRAWBACKS 
TOO IRRATIONAL
While the lives of its two major protagonists are clearly interwoven, the links are frequently implausible. The disputes become a succession of tragic incidents that appear too implausible as When My Love Blooms develops. 
Jang Seo Kyeong (Park Si Yeon), Jae Hyun's wife, ends up controlling the building where adult Ji Soo lives. Ji Soo's company turns out to be the one Jae Hyun co-manages with his father-in-law. Viewers discover Ji Soo's father was involved in Jae Hyun's suicide. The play makes a strong case through these ties that the two were fated to be in each other's life.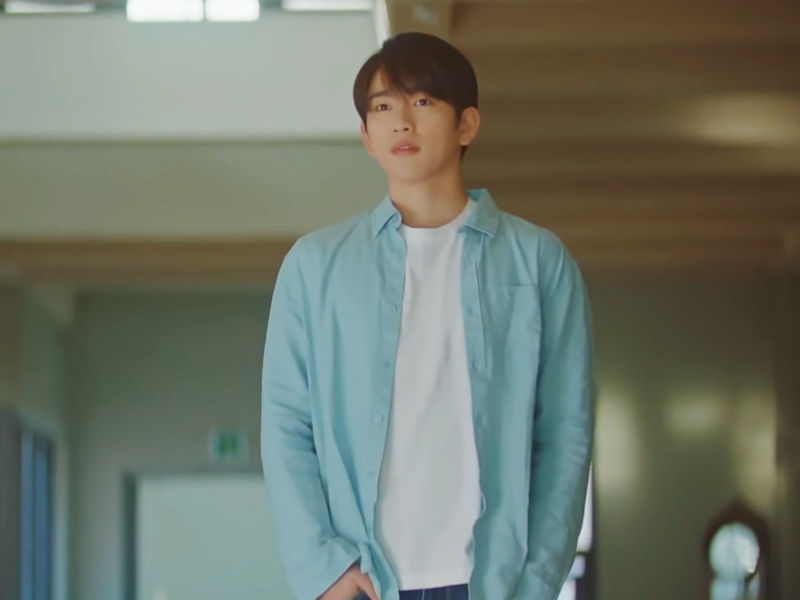 However, as the coincidences persist and become more bizarre throughout the play, it becomes tedious and unbelievable to watch. The issues do not appear to be natural, but rather the showrunners' deliberate attempt to make Jae Hyun and Ji Soo's grownup relationship struggle. This obviousness takes away from an otherwise well-written piece.
AFTERTHOUGHTS AND RECOMMENDATIONS FOR THE WHEN MY LOVE BLOOMS SERIES 
When My Love Blooms featured a charming love story between two very different students. It deftly investigated how time influences relationships and changes people. The show seeks to demonstrate through the characters' tribulations that life frequently serves unfavorable circumstances over which people have no control. However, the drama's happy finale gives hope that everything will work out in the end.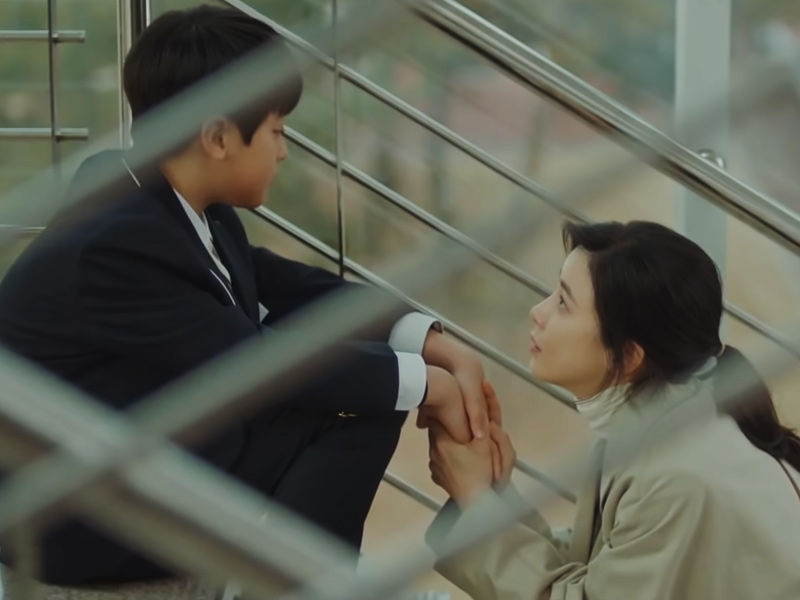 This drama is ideal for anyone who appreciates a mix of history and the present. Its themes of love, life, and family made for a wonderful viewing experience. Meanwhile, its conflict provided enough suspense to keep the plot moving along smoothly. 
Viewers actually feel as though they have gone through time with the show's popular duo thanks to its dual plot.