Right now, the weather is kind of ideal, and we're pretty sure that everyone is seeking places where they can eat outside. Additionally, if you're looking for a fantastic Garden restaurant in Delhi to spend your weekends (or even weekdays) at, here are our best suggestions for a supper outside (or plain sky to be more realistic). 
Olive Bar & Kitchen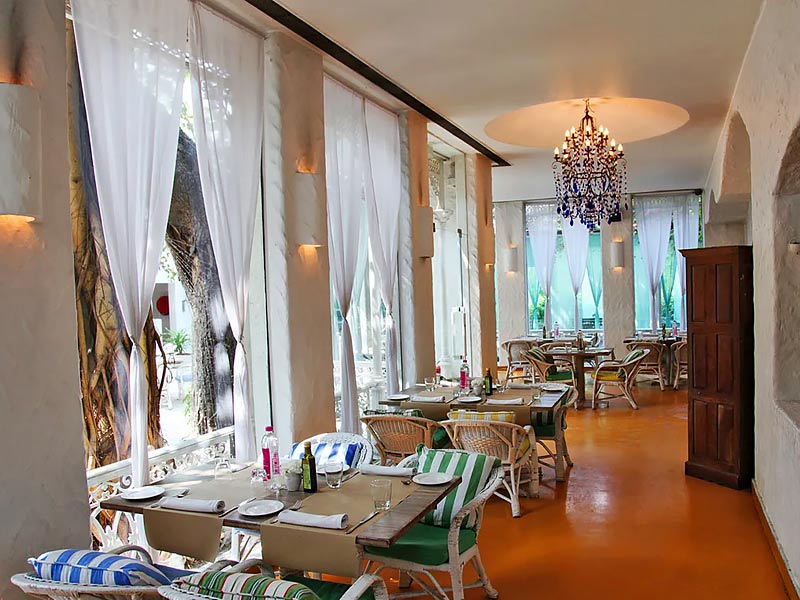 Olive, one of the city's first fine-dining establishments, never ceases to enchant us with its pebbly outside space decorated with lovely lights. Even though the atmosphere begs for romance, you wouldn't feel out of place bringing your family to their Sunday brunch.
Panzanella, Greek Porky Ribs & Cherry, Avocado Chayote & Foxtail Millet, as well as their Tripoli Punch Cocktail, which serves two, are definitely worth checking out (how romantic.)
FIO Country Kitchen And Bar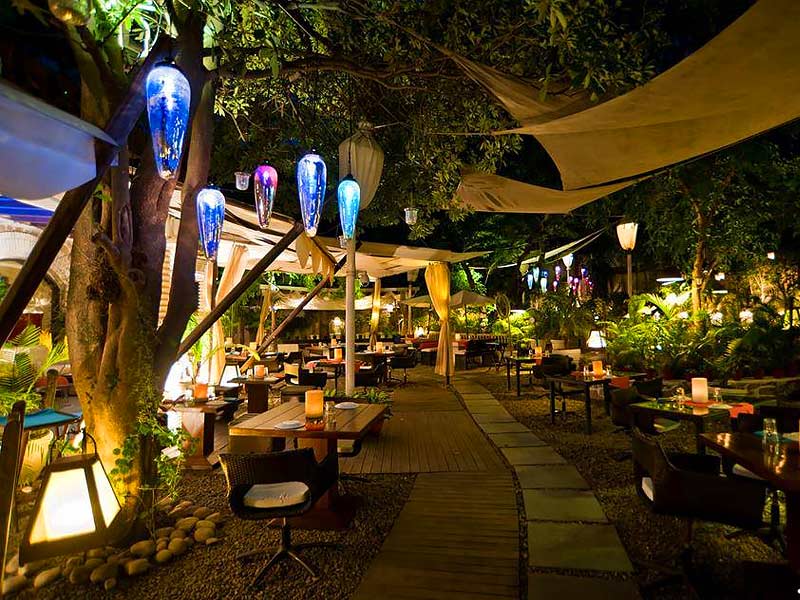 With fairy lights, thoughtful placement, and greenery, this bar is the ideal setting for a romantic date, especially given that they frequently have special pitcher offers. Additionally, keep an eye out for live entertainment because everything is better outside. Try these two for sure because they are famous for their Sangria and spaghetti.
QLA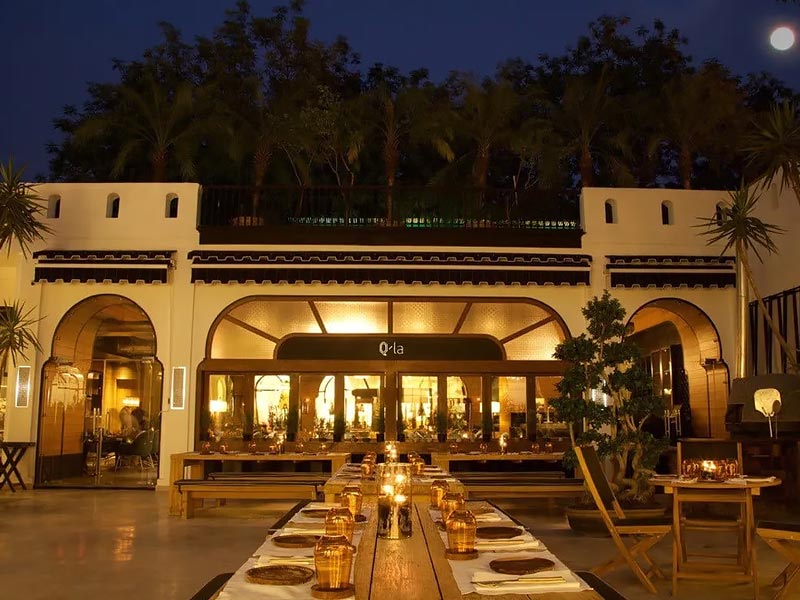 QLA deserves recognition for its outstanding perspective of the Qutab Minar, which is just next to one of our favorite city landmarks. This 7,000 square-foot, European-style indoor area is ideal for throwing that party you've been planning for ages, and it's also a great place for calm, intimate dates. We suggest treating yourself to their Four Cheese and Basil Pizza because it is one of their most popular pizzas.
Bohca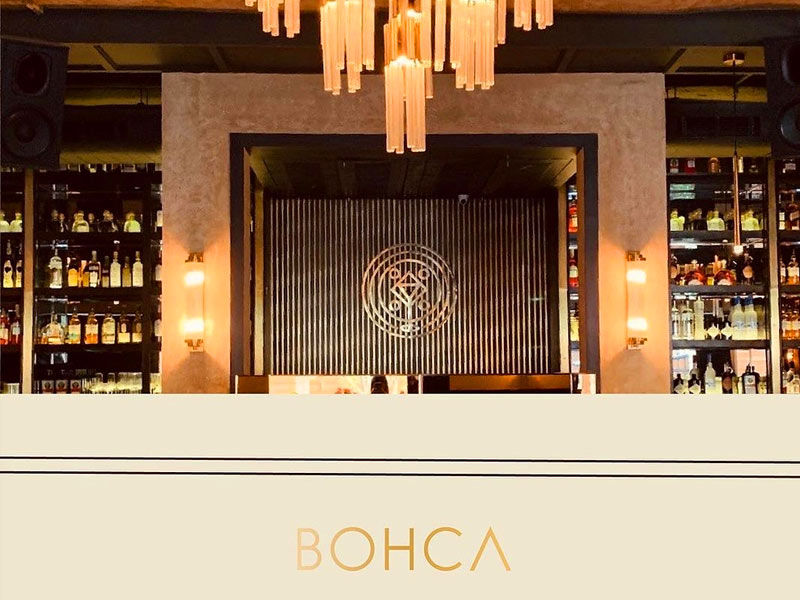 If you want to wow your date, go to Bohca, an ex-favorite for Saturday night dinners, which also serves amazing breakfasts and dinners. Although more expensive, their drinks are flavorful and potent; we especially enjoy the Bohca Margarita. Oh, and we suggest the pizzas and dumplings soak up all the booze.
Oh, and women, stop by on Wednesdays for complimentary drinks!
Auro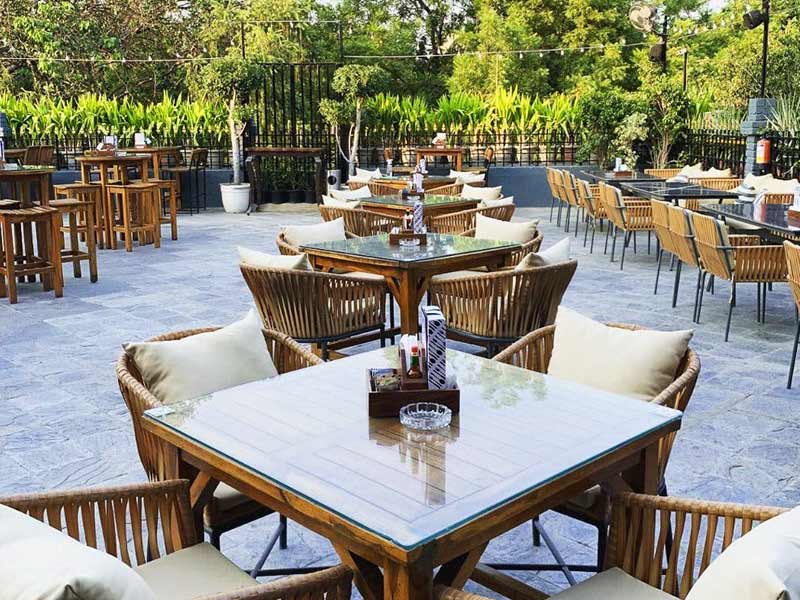 Auro, the neighbor of Summer House Cafe, has a terrace with a huge bar running the length of it and plays some excellent music. But don't forget to place your food order. They have a lot of surprises planned, including Raan and coastal delicacies. Do not forget to sample their Haleem, Prawns, and Calamari with Soy Chili Dressing.
Limitless Cookhouse And Bar 
Limitless, a pub with a fantastic terrace and delectable bar food, is situated in Ansal Plaza. You can't go wrong with their grills and traditional pizzas, so give those a try.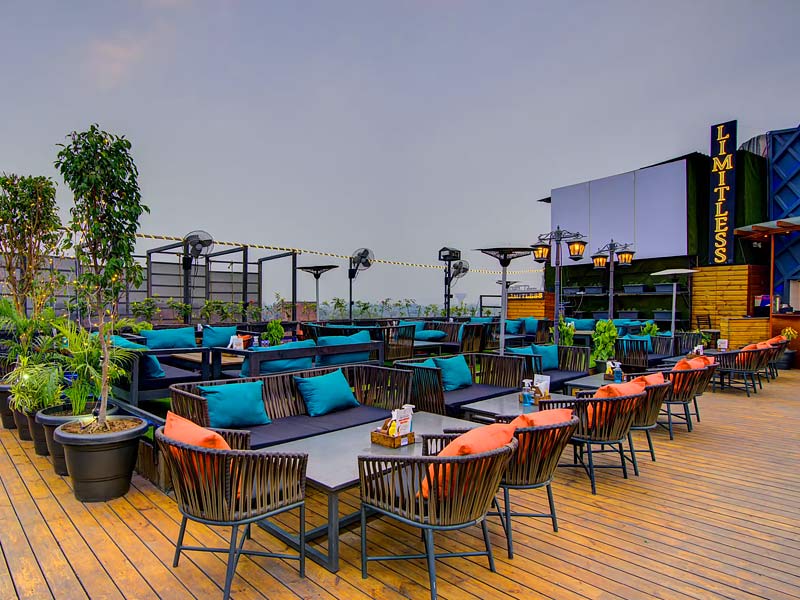 It's a terrific place to get supper and drinks with your significant other, especially if you two are party animals. Watch out for their live performances as well. Don't skip the Butter Chicken, Dal Makhani, and Sangria at Limitless because they are recognized for their Italian and North Indian cuisines.
The Grammar Room 
The stunning interior design and superb breakfast menu at this establishment make it a winner. Their terrace has a fantastic view of the forest, making it the ideal brunch location to visit with the crew.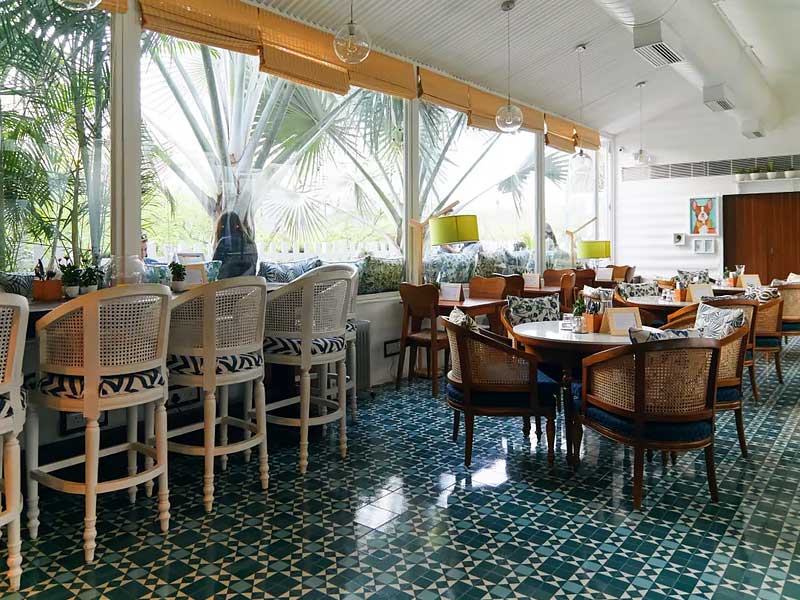 We can attest to the excellent pancakes and avocado toast they provide. They also offer some delectable cocktails that will help you forget about all of your daily obligations. In other words, if you like a close, private date, The Grammar Room is a terrific spot to go. So note it on your calendar and surprise your date!
Fig & Maple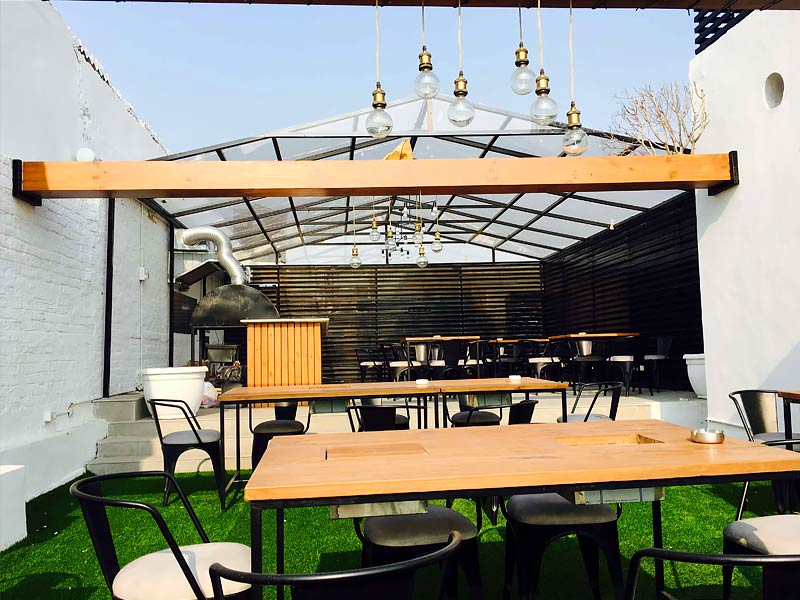 If you enjoy sitting on rooftops, Fig & Maple's patio is a fantastic place to do so. If you enjoy pizza, waffles, or pancakes, head here as well. They have a wide selection from which to choose. We would also strongly advise visiting this location for some truly fantastic cocktails. 
Speaking of weird cocktails, check out these recipes if you want to up your own at-home cocktail game.
Under The Neem 
Italian, North Indian, and continental cuisine are all excellent at Under The Neem. They have a really lovely color scheme going on with lovely, brilliant yellows and blues (but not in an overwhelming way).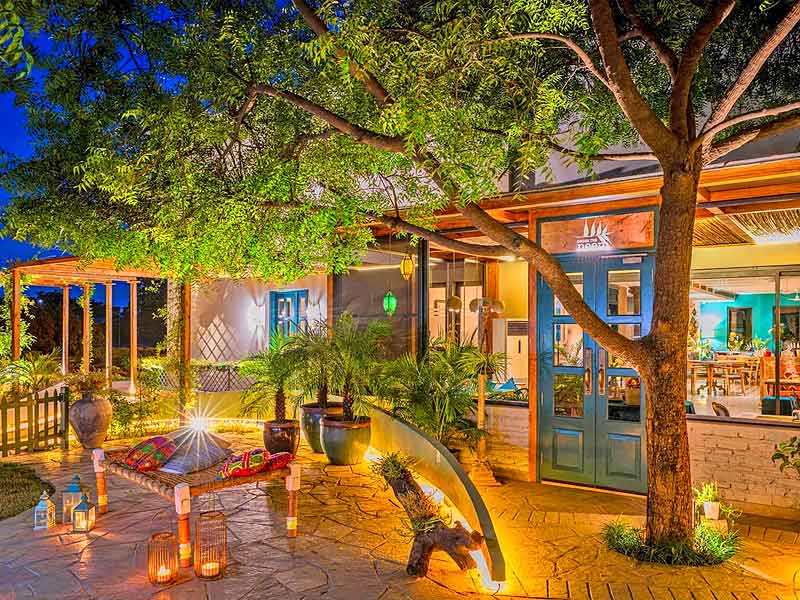 While they have tables and chairs set up in the back garden where you'll find swings or khaats with gorgeous cushions on them if you choose to sit outside, you can. Again, for those of you that enjoy being a little more desi, this is a fantastic date night choice. Try their garlic naan, dal makhani, and Tawa chicken.
Unplugged Courtyard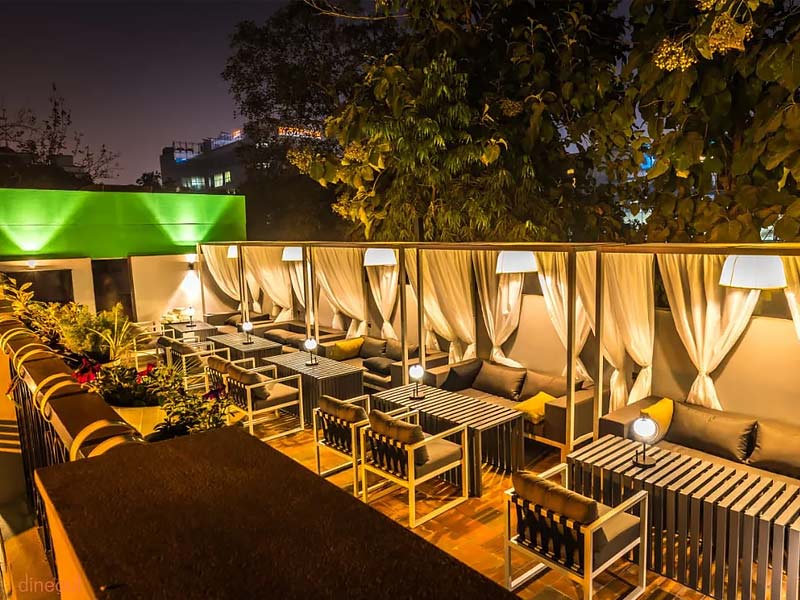 North Indian, Asian, and continental cuisine are all excellent at Unplugged. Additionally, this location is perfect for enjoying a drink and some momos, pasta, or nachos with a friend. It's a nice place to eat outside because they have both wooden benches and separate tables and chairs (if you simply need a table for two). Enjoy a starry, romantic date night in the summer at this location, which is also a reasonably priced choice.
Diggin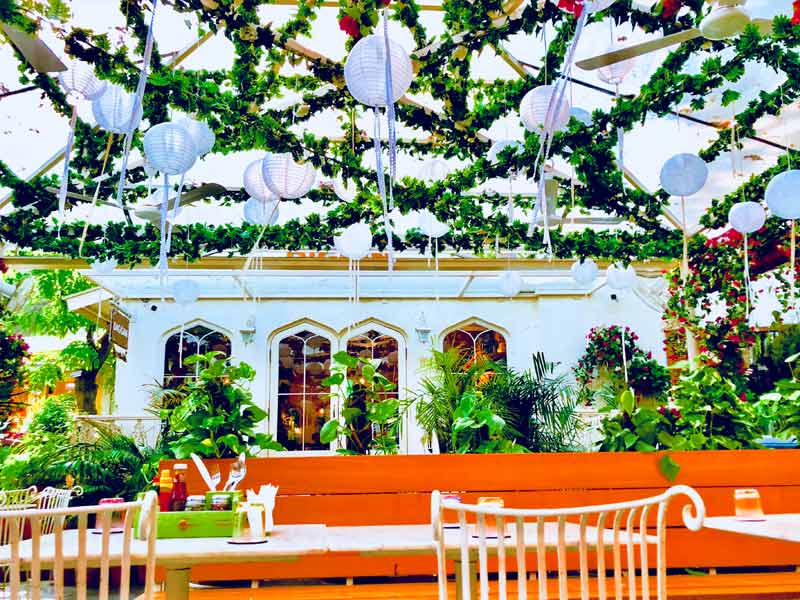 Diggin, one of our all-time favorite outdoor spots, is always beautifully lit up in the evening, making it a fantastic romantic setting, especially if you've only recently started dating. You should have their pasta or zucchini fries, both of which are excellent choices.
Diablo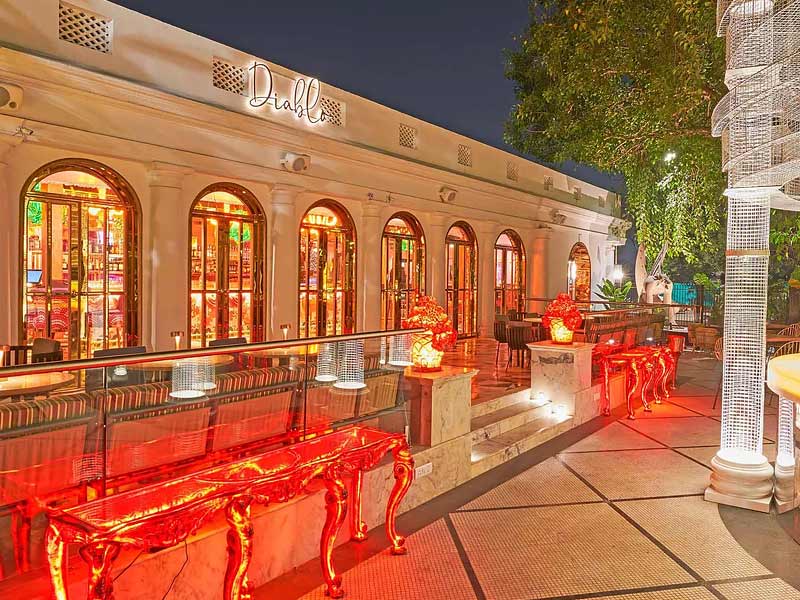 Diablo is a sure bet if you want fantastic cocktails and Mediterranean cuisine. Must-haves include their Devil's G&T and mezze platter, and their outside space is attractive to look at, especially the ghost bar that lights up at night. In addition, they frequently have live performances, so stop by if you enjoy fantastic cuisine, beverages, and music.
Rustique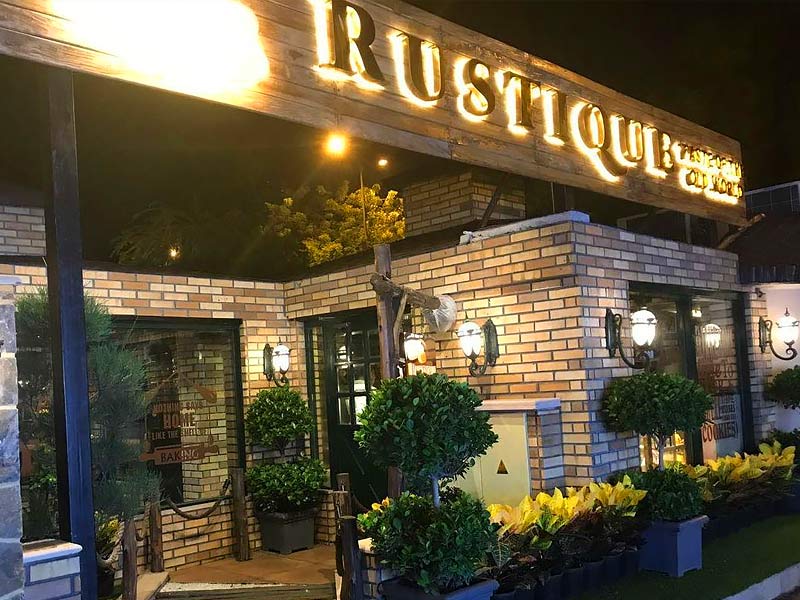 For a romantic coffee date, Essex Farms' Rustique is beautifully lighted but not overly so. When we last visited, we appreciated how they socially separated the tables by placing teddy bears on the ones that couldn't be utilized, which we think will look especially lovely in 2021. Their cappuccino and pizza are also quite delicious.
Swan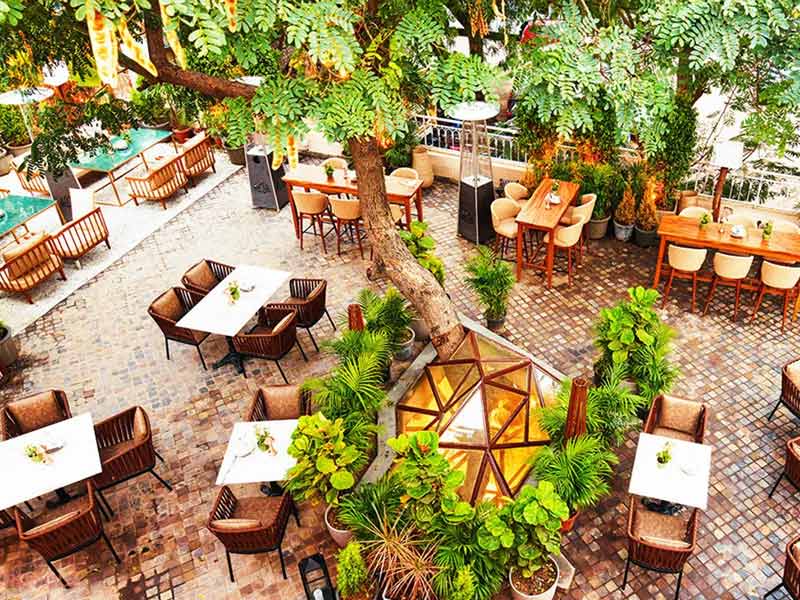 Swan is a relatively new player but a popular (and trending) dinner spot RN, so we'd advise making reservations right now.
Although they have a great cool bar inside, we preferred their outdoor space. Skip the standard cocktails and order the enormous cheese wheel-shaped cacio e pepe off the menu instead. You can also check out their exclusive in-house cocktail or G&T menu.
Saz 
Go to Saz and turn up the sass! Bring back pleasant memories of your ideal date in the Sun Room, where you may personalize everything from the floral arrangements to the music in your own private room, along with a bottle of Campari!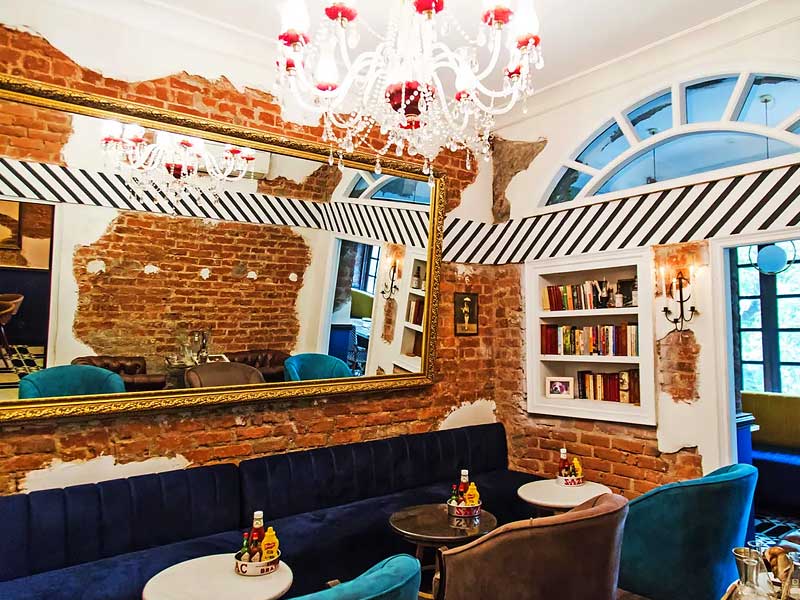 For romantic moments with your significant other, curl up in their cigar lounge and watch your preferred movie while enjoying delicious food and a free bottle of international wine. Or simply enjoy delicious meals with a dash of sweetness by ordering the chef's special 5-course matched menu. Order your meals right away!