Disha Patani, renowned for her gorgeous beauty and slim body, is known for making her fans swoon, one Instagram photo at a time.
We look at the health hacks she follows in her real life as the actress turns 27 today to preserve that enviable body of hers.
Disha Patani works out twice a day, while people generally go to the gym either in the morning or in the evening. In the morning, she works on cardio, which entails dance, kick-boxing, or gymnastics. Meanwhile, she lifts weights in the evening.
We are here to bring an insight into the fitness life of Disha Patani for you!
The Fitness Plan by Disha Patani
The workout regimen of Disha Patani includes dance, pilates, swimming, weight lifting, and yoga. Disha finds dancing to be an integral part of her workout routine. She discovered a new dance style, 'Square dancing,' while training with Jackie Chan in Kung Fu Yoga, and she loved it. She enjoyed the relaxing impact of it, both enjoyable and healthy.
And Disha is a professional gymnast, too. She goes 4 days a week to the gym. As she believes in keeping the body healthy during the day, she doesn't like skipping her workout sessions and manages to go to her gym twice a day. She does cardio but still insists on weight lifting for a considerable amount of time. She also does meditation in the morning for an hour.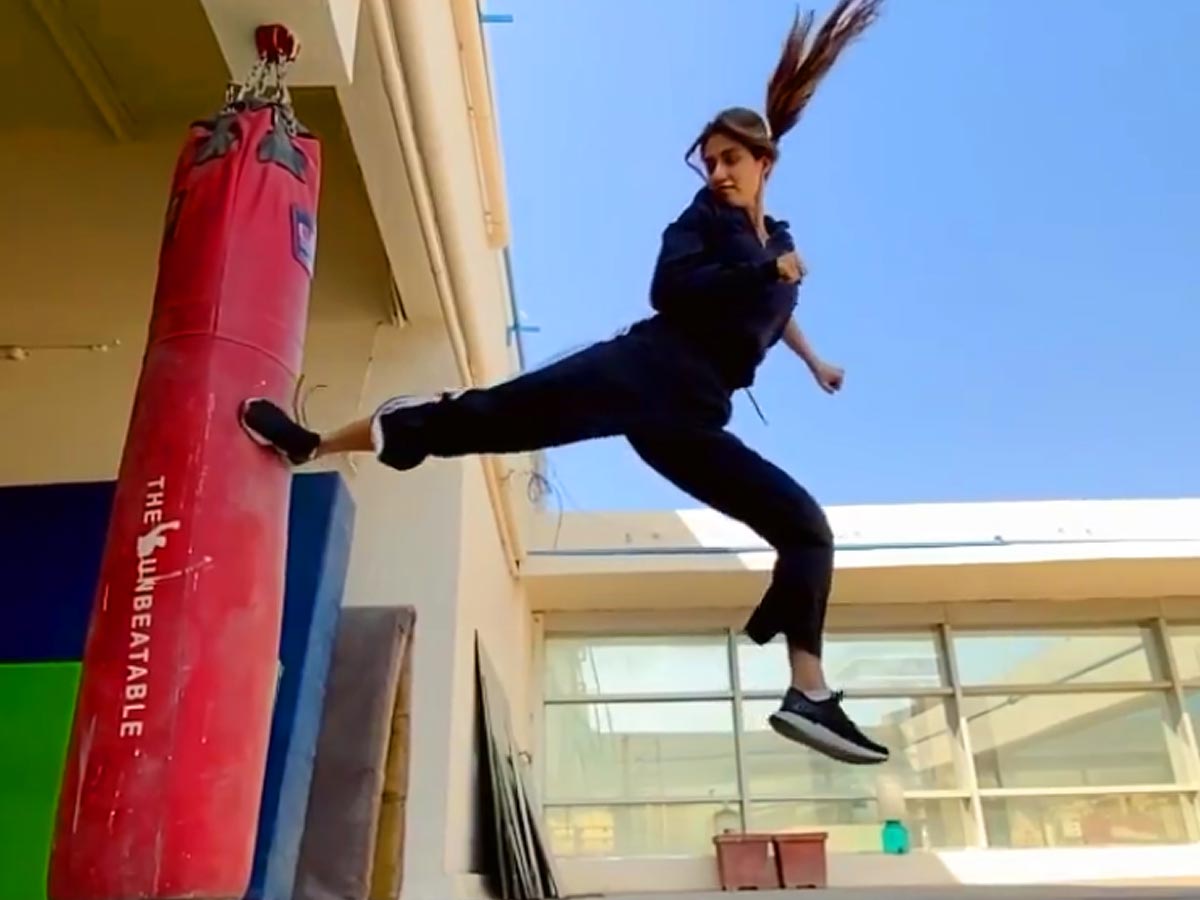 When it comes to preserving abs, everyone's motivated by Disha. She admitted in an interview that keeping abs is one of the most daunting things to do because you might have abs one day, and they are gone the next day. To keep them in condition, she does abs-specific exercises. As per her, you must engage in a blend of vigorous exercise and a balanced diet to preserve abs.
Also, Disha likes popular commercial songs when it comes to a good playlist, as they can set the tone right and help you enjoy the workout. She keeps finding new ways to workout, and evidence of that is her Instagram.
To keep her physically shaped, healthy, and flexible, she does a lot of meditation as well. Not a big fan of treadmill or cycle sweating, Disha loves morning gymnastics and boxing.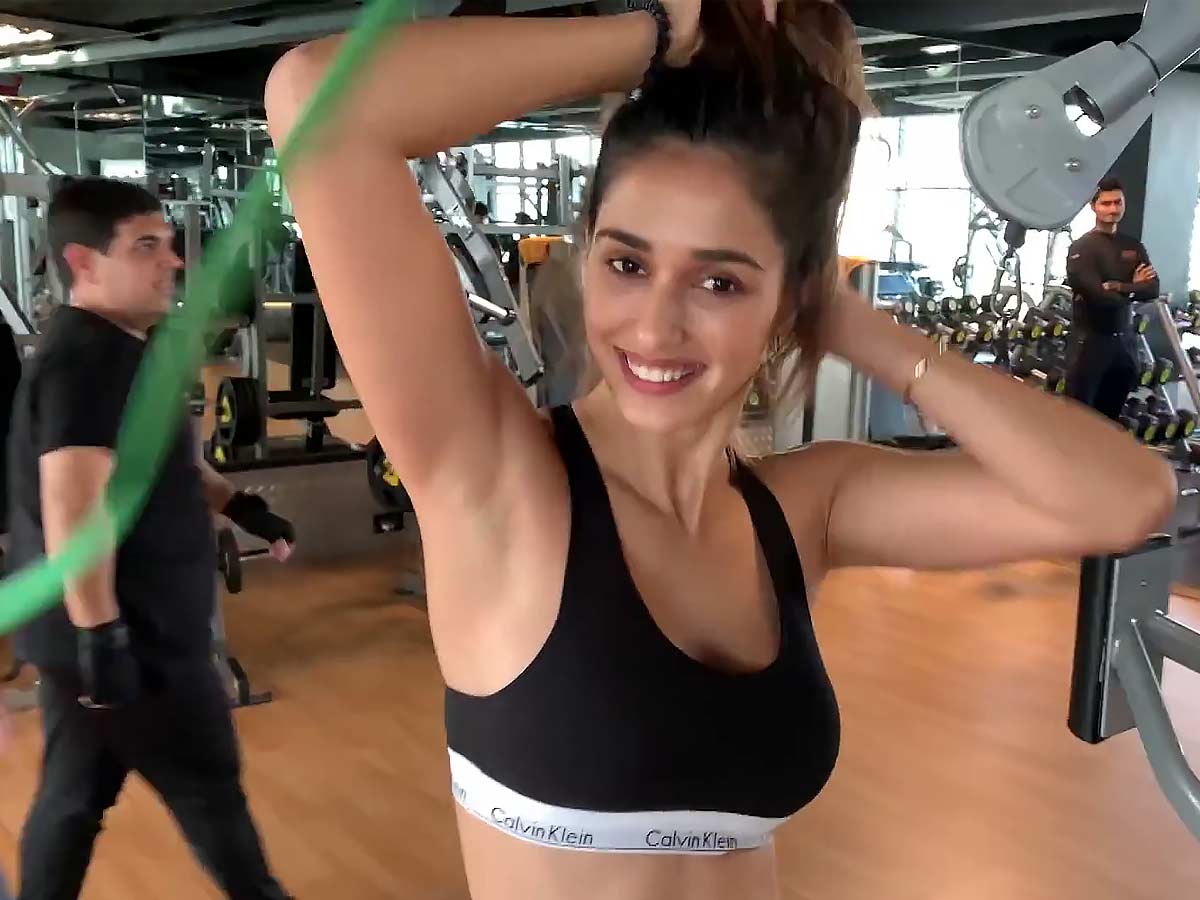 Disha also participates in high-intensity dance routines for her cardio workout, not just movement, meditation, and gymnastics.
She keeps learning various kinds of kicks and moves, the butterfly kick being the most recent.
Things to remember while you follow the routine
Medicines also have side effects, and, equally, you can be struck down suddenly by so stringent a regimen. So it's always better to take care of it when making your body go through a rigorous routine. To get better results, here are a few things you need to keep in mind.
Sleeping
Disha stated in an interview that she sleeps each day for at least 8 hours. To maintain the wellbeing of the body and see the benefits of all the exercise you perform, you need to make sure you receive adequate sleep.
Drink lots of water
Whatever season you are in, the trick to a healthy life is remaining hydrated. Not only does water strengthen your skin, but it also stimulates your metabolism and makes the body break down and absorb food.
Do not Miss Meal
You must care about adding meals instead of skipping meals. Any health enthusiasts also go on a diet of five meals a day. It keeps your mouth full of unhealthy cravings and away from them. Often, eating right will improve metabolism.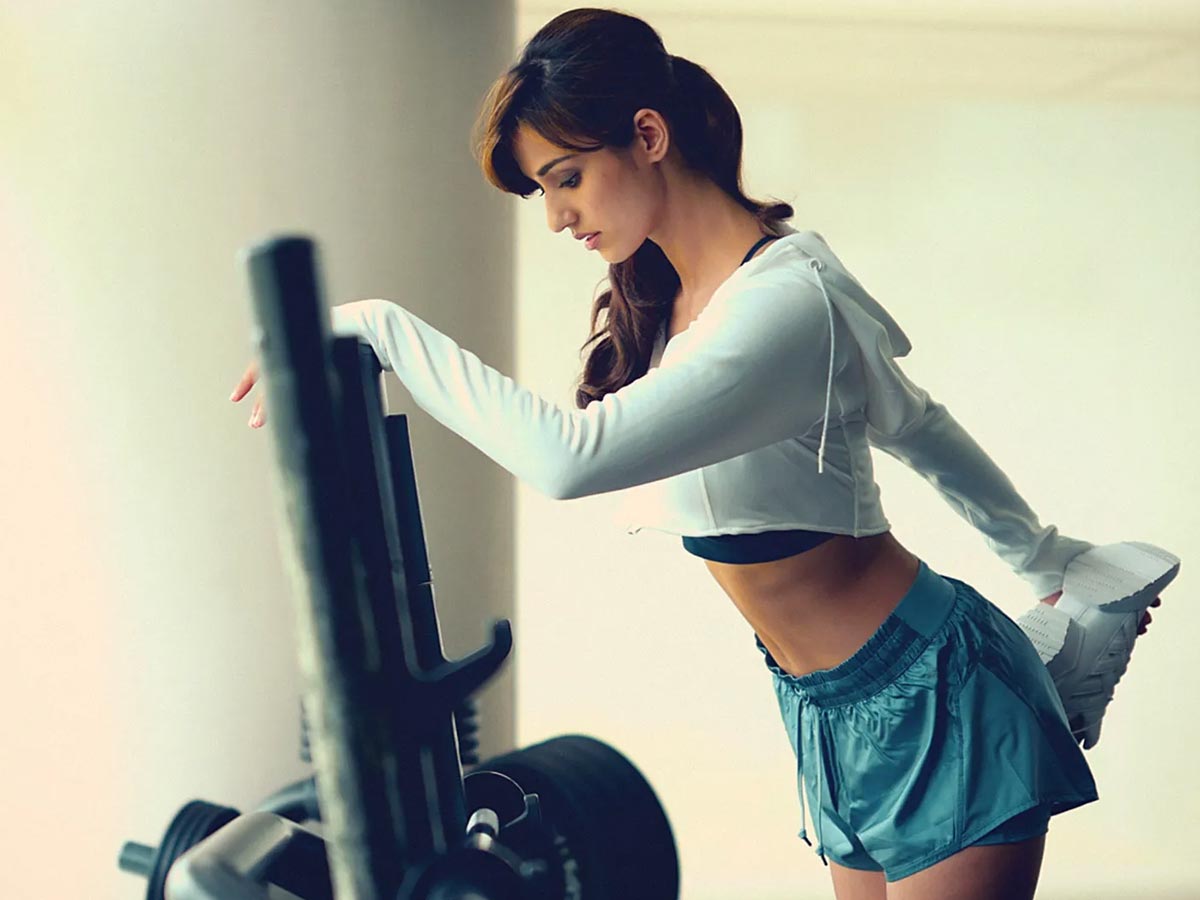 Disha Patani Diet 
The actress has already verified herself as a star for young people. The Disha Patani diet plan makes her much more relaxed, however. Disha doesn't take for granted her diet. She maintains a rigorous regimen that requires meals high in vitamins and protein.
Disha's lunch is a combination of carbohydrates and proteins that she typically gets from rice and chicken, as far as her diet is concerned. For dinner, like a cup of pancakes, she likes a protein-rich breakfast.
Disha makes sure she gets enough sleep, at least eight hours every day, with hectic shoots and intensive workouts. Intriguingly, there are cheat days for Disha, too, and she inspires forward more to them. A big dessert fan, she makes sure she's had something sweet once a week.
'Not all of Disha Patani's food is soups and salads. She also has her share of food fun. She mentioned that she enjoys the food in Delhi-NCR is one of her conversations. For six months, she lived in Delhi when she was doing her B. Tech in Noida. She, however, agreed to drop out in the second year. She also announced she has a cheat day too. About a week, she sits down and eats everything she can.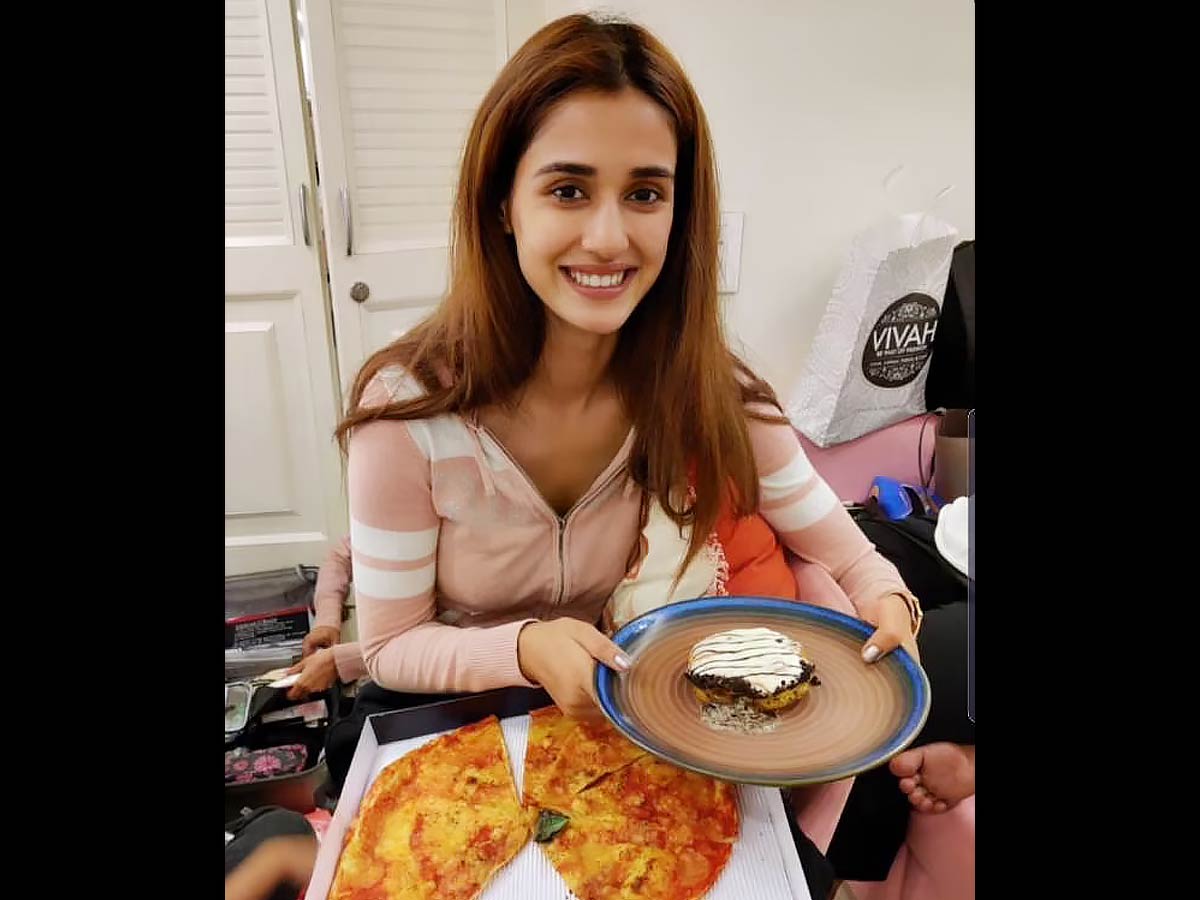 Disha Patani makes sure her lunch is a mixture of carbohydrates and protein, so rice and chicken perform well for her much of the time. She insists on protein for dinner. As her last meal of the day, she eats protein-rich food that may also be a bowl of eggs.
Disha Patani is the most iconic actresses in recent years. She has been a fitness inspiration to many and, boys are crazy about her.
No Wonder! It is her workout regimen and strict diet that makes her one of the fittest celebrities in B-Town. She is most famous for her toned abs and unique and glittering smile that can light up the skies.