Lionel "Leo" Andrés Messi is an Argentine professional footballer for the Argentina national team. Lionel Messi was born on June 24, 1987, and has won many awards/trophies, and was included in the Ballon d'Or Dream Team in 2020. He is largely recognized as the finest player globally. He is regarded as one of the greatest players of all time. He spent his whole professional career with Barcelona, winning a club-record 34 titles until leaving in 2021. He has over 750 senior career goals for club and country, making him the all-time leading goal scorer for a single club.
Life & Accomplishments
On June 24, 1987, Lionel Messi was born in Rosario, Santa Fe, to Jorge Messi, a steel industry manager, and Celia Cuccittini, a magnet manufacturing workshop worker. He is of Italian and Spanish origin on his father's side, the great-grandson of immigrants from the northwestern Adriatic Marche area of Italy and Catalonia, and predominantly Italian ancestry on his mother's side. "Leo" acquired a liking for football at an early age, playing alongside his elder brothers, Rodrigo and Matas, as well as his relatives, growing up in a close-knit, football-loving family.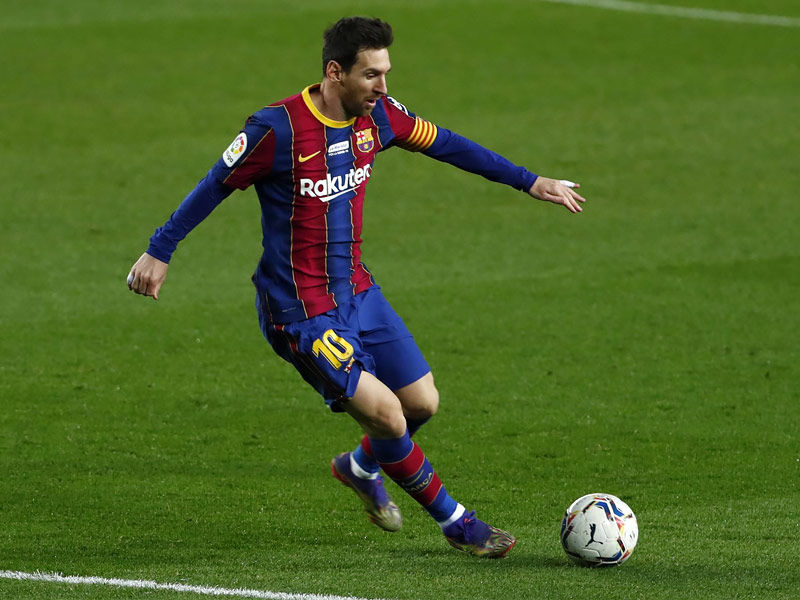 He joined the local team Grandoli at the age of four, taught by his father. However, his maternal grandmother, Celia, who accompanied him to training and tournaments, was his first influence as a player. Her death, which occurred soon before his eleventh birthday, had a profound impact on him; as a devout Catholic, he has since celebrated his accomplishments by looking up and pointing to the sky in honor of his grandmother.
Messi's extraordinary abilities drew the interest of top teams on both sides of the Atlantic. Lionel Messi began playing football as a child and joined Newell's Old Boys' junior squad in 1995. Messi and his family moved to Barcelona when he was 13 years old, and he began playing for FC Barcelona's under-14 squad. He scored 21 goals in 14 games for the junior squad. He swiftly advanced through the higher-level levels, making his formal debut with FC Barcelona in a friendly match at 16. 
Lionel Messi, who was 17, became the youngest official player and goal scorer in the Spanish La Liga in the 2004–05 season. Messi's game improved steadily over the years. By 2008, he had established himself as one of the world's most dominant players, coming second behind Manchester United's Cristiano Ronaldo.
In early 2009, Lionel Messi rounded off a memorable 2008–09 season by assisting FC Barcelona in capturing the club's first "treble," winning three major European club trophies in one season: La Liga, Copa del Rey, and the Champions League. He scored his 233rd goal for Barcelona in March 2012, making him the club's all-time greatest scorer in La Liga's play at 24. He scored 73 goals in all competitions for Barcelona in the 2011–12 season, shattering Gerd Müller's 39-year-old record most single-season goals in a major European football league. After a historic season, Messi was awarded 2012 World Player of the Year, making him the first player to win the award four times.
Lionel Messi's links to his hometown remained strong despite his dual citizenship and professional success in Spain. He was a vital component of several Argentine national teams beginning in 2005. He was a member of Argentina's World Youth Championship-winning team in 2005 and represented the country at the 2006 World Cup.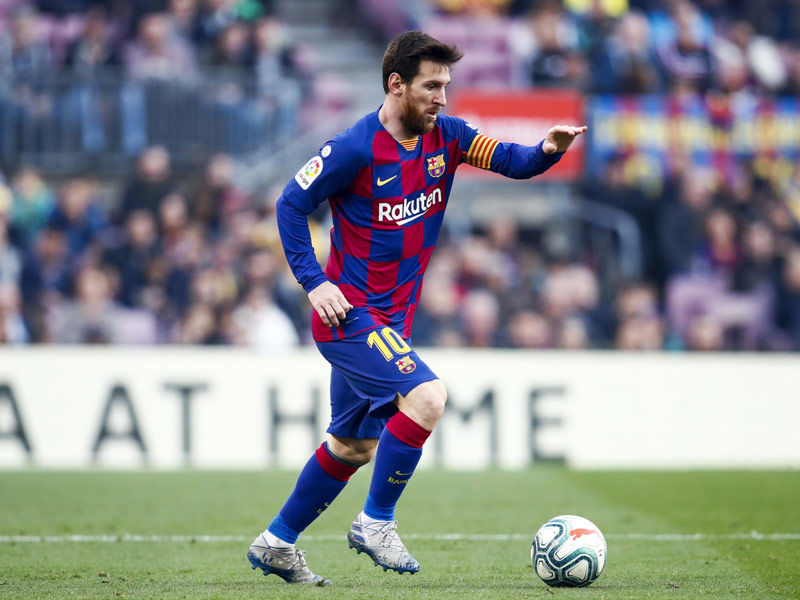 Argentina advanced to the 2010 World Cup quarterfinals when Germany was defeated for the second time in as many World Cups. Lionel Messi put on a stunning performance in the 2014 World Cup, scoring four goals and virtually single-handedly propelling an offense-deficient Argentina side past the group stage and into the knockout rounds, where Argentina went on to win the World Cup for the first time in 24 years. Argentina was defeated 1–0 by Germany in the match, although Messi was awarded the Golden Ball as the tournament's outstanding player. He led an outgunned Argentine team reach the knockout round of the 2018 World Cup, but they were defeated in their first match by eventual winner France.
2013 Tax Controversy
Lionel Messi and his father, who was in control of his son's money, were charged with tax fraud in 2013 after allegedly using offshore shell companies to avoid paying €4.2 million in Spanish taxes on endorsement revenues. Despite paying the Spanish government €5 million, the duo was ordered to stand trial in 2016 on the allegations. Messi and his father were both handed suspended 21-month jail sentences in July of that year, with fines of €2 million and €1.5 million, respectively; first-time offenders in Spain are granted suspended sentences if the period is less than two years.
Sad Departure
After his contract ended on July 1, 2021, Lionel Messi became a free agent, with discussions for a new contract hampered by financial difficulties at Barcelona. Even though all sides had reached an agreement and were about to sign a contract that day, Barcelona announced on August 5 that Lionel Messi would not be remaining at the club. According to the club, Lionel Messi's exit was attributed to financial and structural constraints imposed by the La Liga rules.