Hawkeye is more of a Kate Bishop origin story than a Clint Barton solo series, but the interplay between Steinfeld and Renner makes for a pleasant holiday journey.
Hawkeye is the fourth of Marvel Studios' live-action Disney+ programs, after WandaVision, The Falcon and the Winter Soldier, and Loki. Hawkeye, named after Clint Barton's alter identity, is the character's first time leading his own project since his debut in 2011's Thor, making him the final of the original six members of The Avengers to do so. In the series, he is joined by co-star Hailee Steinfeld, who makes her Marvel Cinematic Universe debut as Kate Bishop, a hero who also wears the Hawkeye mask in the comics.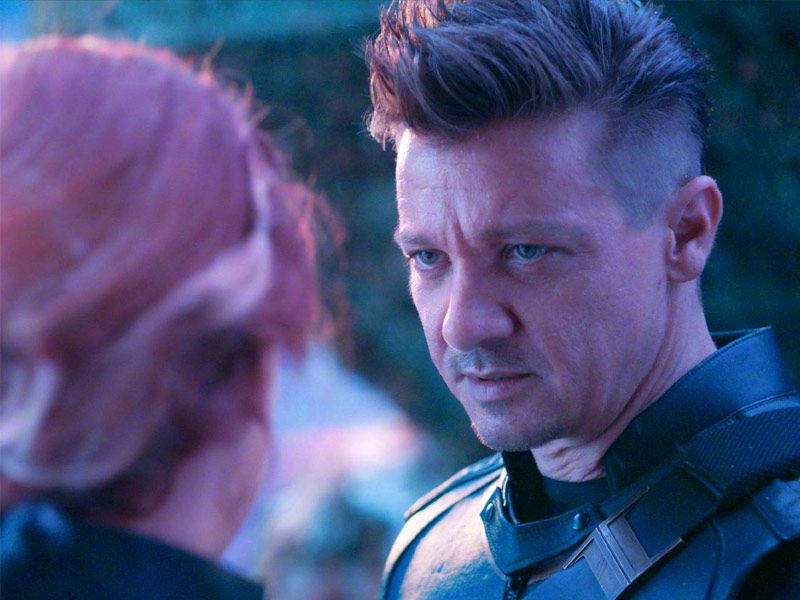 Hawkeye episode 1 is more of a Kate Bishop origin story than a Clint Barton solo series, but the interplay between Steinfeld and Renner makes for a pleasant holiday journey.
Clint spends time in New York City with his three children in the first two episodes of Hawkeye (which were supplied for review), taking in the sights and seeing a Broadway production, Rogers: The Musical, which recreates events from the Battle of New York in 2012. When a masked vigilante dressed in his old Ronin costume is seen leaving the aftermath of an explosion, Clint is tasked with following him down.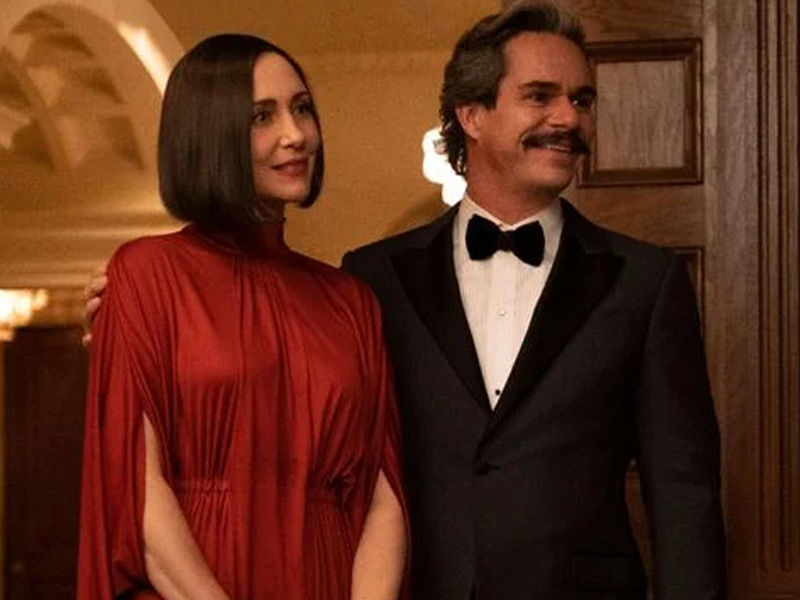 That brings him to Kate Bishop, the daughter of affluent socialite Eleanor Bishop, who returns home for the holidays to find her mother engaged to the enigmatic Jack Duquesne (Tony Dalton). Kate, a Hawkeye fan since 2012, insinuates herself as Clint's partner, who is only wanting to return home to his family in time for Christmas.
With much of Hawkeye episode 1 devoted to introducing Kate and explaining her reasons for admiring Hawkeye enough to pick up a bow and arrow herself, there is little opportunity for catching up with Clint in his first appearance since Avengers: Endgame. Fortunately, Steinfeld shines brightly as the meddling and troublemaking Kate Bishop, transforming her into a different type of superhero. She's in the game because she wants to be, rather than because it's a job or a curse, which puts her at odds with the cynical and blasé Clint Barton.
Though much of Hawkeye episode 1 is focused on Kate, director Rhys Thomas and writer Jonathan Igla reveal some insight into Clint's reaction to the events of Endgame, specifically the loss of his close friend Natasha Romanoff. Hawkeye episode 2 offers a lot more of Clint and a more fair balance between the two characters after Kate's debut is complete.
When they share moments as Kate and Clint, Steinfeld and Renner work wonderfully well together. The optimistic and enthusiastic Kate contrasts beautifully with the jaded and irritated Clint, creating an especially engaging dynamic that anchors the Hawkeye series. The performers are powerful enough in their own right to handle their solo sequences, though Steinfeld is perhaps more endearing when Kate gets up to her mischief than Renner is as the gruff and irritated superhero he becomes when his kids aren't around.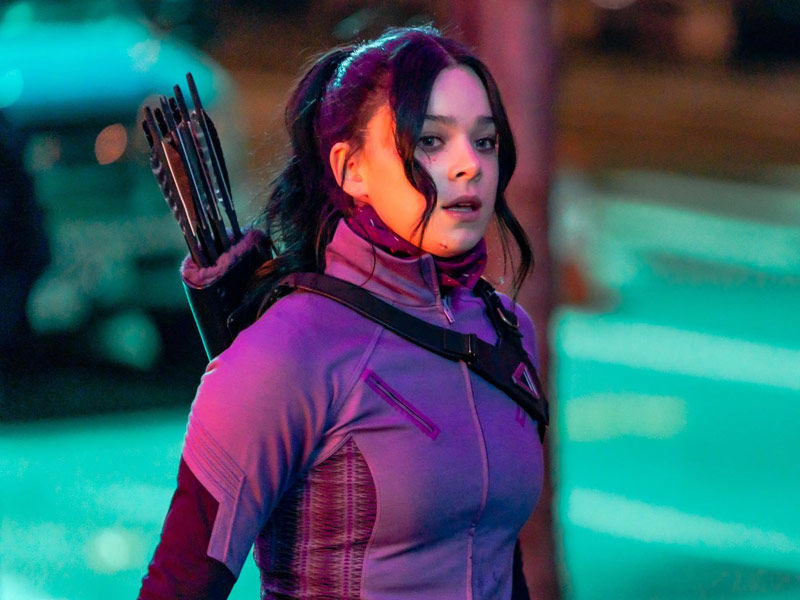 It also helps that Steinfeld is working off some formidable co-stars in Farmiga and Dalton, the latter of whom is especially entertaining as Jack Duquesne.
But Hawkeye is far more interesting when the two are bantering back and forth about their vastly different perspectives on what it means to be a superhero. This is Renner and Steinfeld's show, and they carry the two-hander effortlessly; Jolt, the lovely golden retriever that portrays Lucky the Pizza Dog, adds some sweetness. The street-level character of Hawkeye's tale, which is more evocative of Marvel TV's Netflix programs like Daredevil and Jessica Jones than one of the franchise's large theatrical blockbuster blockbusters, further grounds it.
It's a refreshing change of pace after films like Avengers: Endgame and Avengers: Infinity War, as well as the more recent Eternals, which were filled with people and had very high stakes. However, Hawkeye isn't as gloomy as Marvel's Netflix episodes (both physically and tonally), so it keeps the lightheartedness that has typified most of the MCU's offerings while telling a more realistic narrative. While it isn't a substitute for series like Daredevil or The Punisher, it fills a need in the MCU.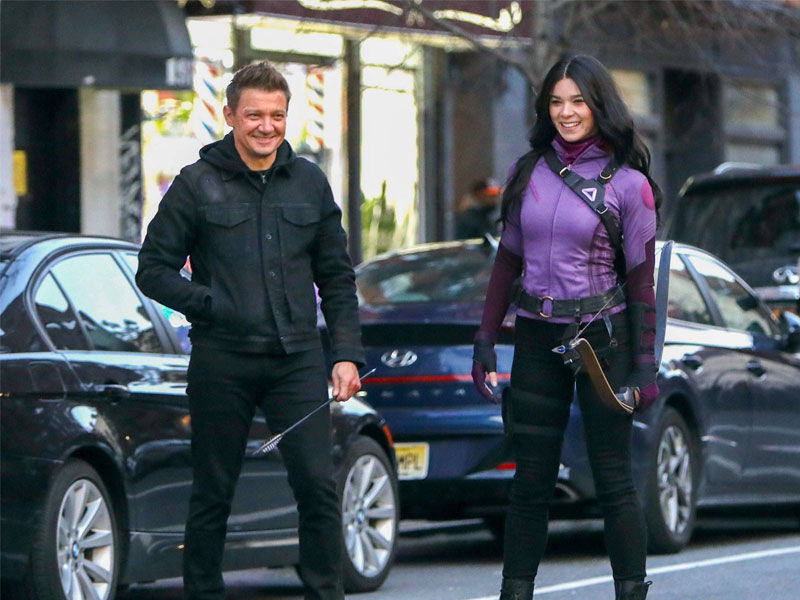 It's the first fully holiday-focused MCU film or television program, which makes sense for a character like Clint, whose family has been central to his story since they were introduced in Avengers: Age of Ultron. It adds another depth to Hawkeye, making it even more engaging and keeping it firmly entrenched in Marvel's more realistic superhero storylines.
But Hawkeye truly succeeds when Barton and Bishop get to play off each other, as Barton is the cynical hero who has seen it all, and has to confront Bishop's honesty. They have a beautiful chemistry together that contrasts the romanticised notion of heroes vs the truth of heroes, all while the two engage in some excellent banter.
Finally, Hawkeye is a fun and fascinating addition to the MCU, presenting a plot full of festive shenanigans. Those expecting for a strictly Clint Barton narrative may be disappointed by the time spent on Kate Bishop, but the Hawkeye series, like Black Widow earlier this year, was obviously charged with both delivering Clint a solo story and presenting his replacement. Thomas and Igla, mostly, establish a decent balance, particularly in Hawkeye episode 2, which may be more representative of the rest of the series.
The interplay between Renner and Steinfeld is engaging enough to keep casual viewers interested, but the show's links to the greater Marvel universe are guaranteed to fascinate Marvel fans. Finally, Hawkeye is a must-see for MCU fans this Christmas season.
Although it took Barton a decade to receive his own tale, Hawkeye draws strength from his background and pain. Hawkeye wouldn't work without witnessing this character's suffering and past, especially when paired with Bishop's attitude and the Christmas atmosphere. Hawkeye conveys a tale of Barton's physical and mental traumas while yet keeping a holiday joy and warmth. The series may be the last of the founding Avengers to get his own narrative, but he makes the wait worthwhile.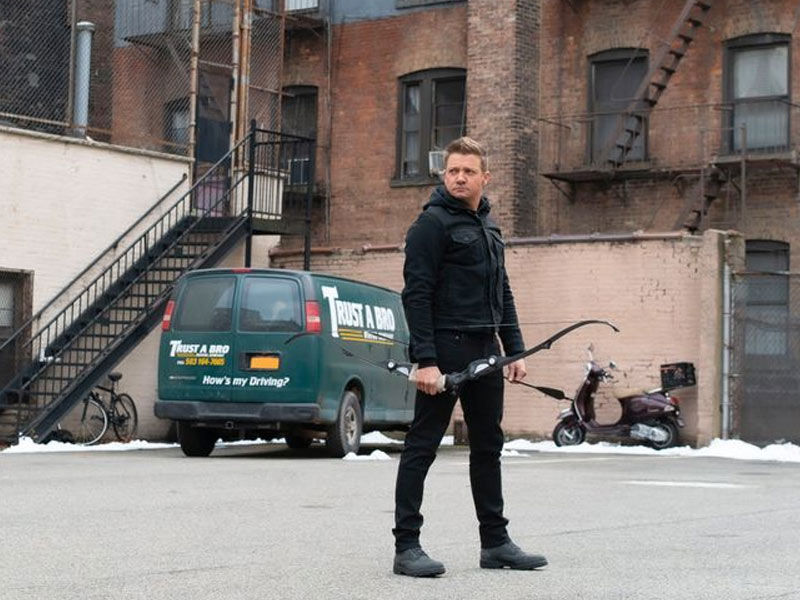 Hawkeye is off to a fantastic start, thanks almost only to Hailee Steinfeld's lively Kate Bishop. In a universe rich of charming characters, she quickly rises to the top and contributes to making a programme about the most boring Avenger truly enjoyable. The surrogate father-daughter connection between her and Jeremy Renner's Clint Barton may be a tired cliche, but it works here and allows the often-overlooked archer to mature into a far more compelling character. However, the obsession with delving into Kate's mundane family life consumes much too much story time, putting a significant dent in the overall experience.