When Priyadarshan made 'Bhool Bhulaiyaa' in 2007, many people thought he was taking a tremendous risk. After all, he was remaking a classic like 'Manichitrathazhu,' which had won accolades and been lauded by critics and the general public alike. The Hindi film, on the other hand, passed with flying colors, owing to its performances, narrative, and credible music. 'Bhool Bhulaiyaa 2' is a bad error that filmmaker Anees Bazmee should not have made more than a decade later.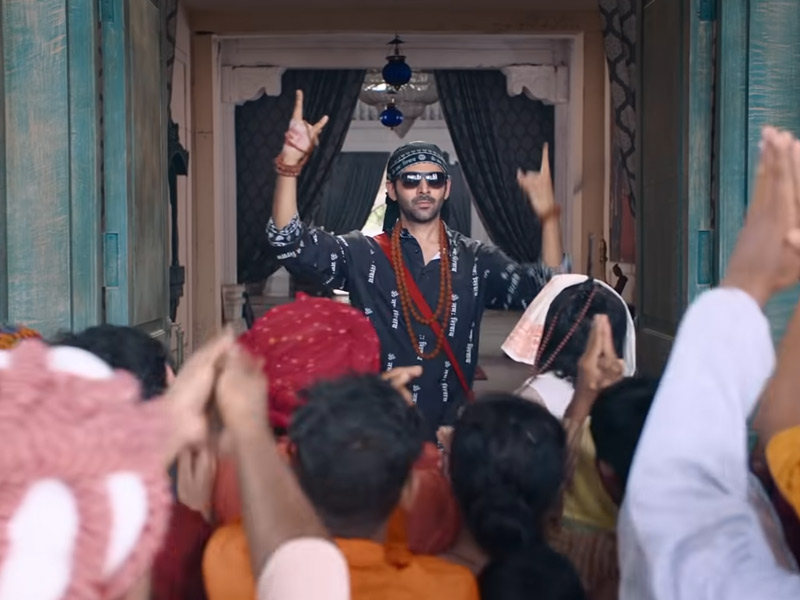 Priyadarshan worked as an assistant director on 'Manichitrathazhu,' which helped him create a similar premise in 'Bhool Bhulaiyaa 2,' making it a fascinating watch even for those who had watched the original.
The plot Bazmee's picture is confusing from the start, and one continues thinking that surely the characters cannot be written this obtusely and wait for a plot twist, but the film dumbs down throughout its two and a half hours.
So, what's the story? In Manali, Reet, a medical student, meets Ruhaan, a privileged brat. Reet is on her way back to her hometown of Rajasthan, and Ruhaan, well, he's a 'professional' traveler, visiting states to sample the native cuisine (yeah, he has much time and money in hand unlike most of the Indian population). The two board the same bus from Manali bound towards Chandigarh. Ruhaan persuades Reet to accompany him to a small music festival before she returns home to marry. They get off the bus, which finally crashes and leaves no survivors.
Reet calls home to tell her family that she is fine, but no one can hear her because of a terrible network. Instead, she overhears that her cousin is in love with her fiance, so Reet devises a plan to pretend to be dead until everyone recovers from the shock of her death and her cousin marries. There's more if you thought the plot was strange.
Reet now decides to hide in the family's old ancestral home, which has been closed for decades since it is said to be haunted by a ghost named Manjulika. She obviously persuades the aimless Ruhaan to participate in her scheme
When Reet's family sees the old haveli gates open and the building lit up, they come calling only to discover Ruhaan, who convinces them that he can communicate with the dead and that it was Reet's final wish to marry her cousin. While the family accepts Reet's spirit, mysterious events continue to occur in the haveli, which they blame on Manjulika, whose spirit has been imprisoned in one corner of the home.
The plot of the film, written by Akash Kaushik, will have you scratching your head on more than one occasion. Farhad Samji's dialogues, which are relevant and expertly placed in the screenplay, save the film to some extent.
Bazmee, known for crafting some of the most popular slapstick comedies in the past, approaches 'Bhool Bhulaiyya 2' in the same manner, giving more weightage to obscurity, illogical storyline, and theatrics, and avoids giving the picture the plausible finish that Priyadarshan's film had.
It is inappropriate to compare Kartik Aaryan to Akshay Kumar, even though the young actor has frequently been linked to the superstar.
We've seen Aaryan provide terrific comedy performances, mostly because the films he was in were well-written. The weight of crafting a sequel to a smash looms big throughout 'Bhool Bhulaiyya 2,' and Aaryan is unable to redeem a poorly written character. Because the screenplay lacks the personality required to play Ruhan, Aaryan is unable to climb above mediocrity.
Kiara Advani's role is possibly the stupidest character written in modern Bollywood history. She's meant to be a doctor, but her crazy scheme to marry off her sister to the love of her life is so absurd that it makes one wonder how writers view modern Indian women.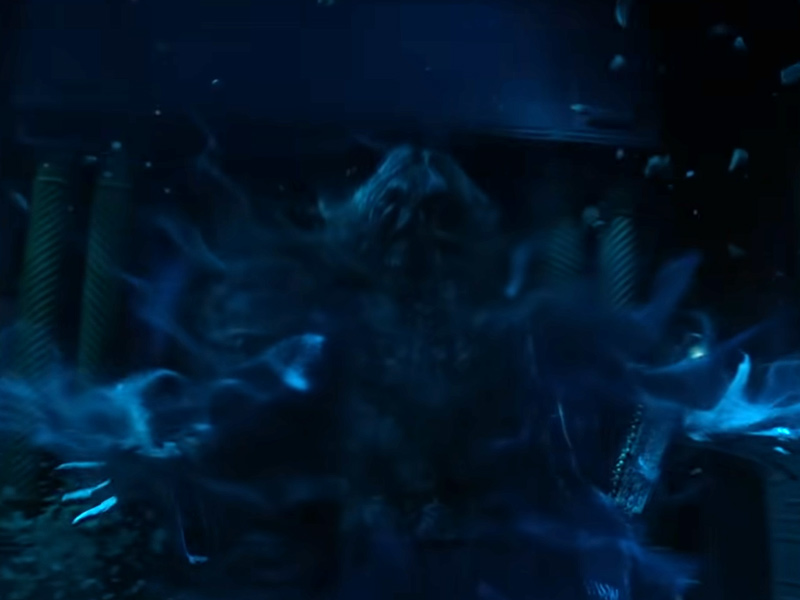 Tabu plays a significant role in the film, and revealing too more about her character might reveal narrative spoilers (if you still wish to watch the film). The actress, on the other hand, plays her part well—in fact, hers is the only performance that holds up in a picture that is falling apart.
Actors like Rajpal Yadav, Sanjay Mishra, and Ashwini Kalsekar are squandered in roles that should make them laugh but instead make them cringe. 
I must remark how the filmmakers perpetuate a long-held misconception about Bengali women and their proclivity for black magic. In recent years, particularly since the death of Sushant Singh Rajput, much has been made about Bengali ladies and their alleged love of black magic, which is completely false. As a result, it's perplexing to watch a Bollywood filmmaker like Anees Bazmee, who is known for making blockbusters, take that erroneous story and turn it into a film.
He must have been oblivious to the fact that a mass entertainer like 'Bhool Bhulaiyaa 2' would only reinforce this stereotype about a community. 
Also read: Nayika Devi – The Warrior Queen : Amazing Historical Movie based on Gujarat history.
'Bhool Bhulaiyaa 2' is, to put it mildly, annoying. The film lacks the thrills that horror films are meant to have, the comedy is erratic, and respectable actors are wasted in a poorly written show. 
Maybe it's time to close that door and finally let Majulika rest in peace.