There is constant manufacturing of South Korean television. Currently, one of the largest in the world is the South Korean entertainment sector.
The rest of Asia, including nations like China, India, and Japan, are attempting to emulate its worldwide artists' success. But it is a difficult path to travel. Because of the caliber of their narratives and the regularity of their production values, South Korean films have gained popularity. It is just amazing to see.
Netflix has essentially turned into the Korean center for South Korean content in the west after taking this circumstance into account. Weekly releases of Korean TV series and movies are made available on the streaming service.
So that lover of this kind of entertainment doesn't have to wait very long for the upcoming episodes of their favorite show, they now even release episodes the same week as in South Korea. Although it is a difficult assignment, Netflix recognizes that the viewers of these shows are devoted, and loyalty is what they value most.
To keep viewers interested for several months, Netflix has just released a brand-new show on their streaming service that combines comedy, mystery, and, of course, romance. The program is called Cafe Minamdang, a strange one that departs from the recent releases' gravity and dramatic tone in favor of a more lighthearted one. The way the show delivers both story and characters could possibly be compared to a live-action anime.
Based on the Jung Jae-ha novel "Minamdang: Case Note," Café Minamdang is a KBS2 television programme. Throughout the landscape of digital publication, they received numerous accolades. Seo In-Guk, Oh Yeon-Seo, Kwak Si-Yang, Kang Mi-Na, Kwon Soo-Hyun, and Baek Seo-Hoo are the show's main actors.
Nam Han-Joon, a former criminal profiler who now works as a shaman, is the subject of the episode. Han-Joon claims to his clients that he receives guidance and assistance from the spirits to solve crimes. But in actuality, he employs both his own skills and those of his team of professionals to investigate and use their talents to aid people and apprehend criminals.
The program Café Minamdang is really peculiar. The acting is quite good, the production value is typical for Korean dramas, and while the set may appear a little phony, it fits the hyperreality the show centers on.
Additionally, the stories are both intricate and captivating. The most sophisticated stories are simply too convoluted, whereas character-driven stories are the ones that actually succeed in leaving an impression on readers.
What then distinguishes Café Minamdang from the myriad other Korean dramas on the market? What is the "thing"? The procedural, case of the poor structure, and a lot of physical humor are mixed together in Cafe Minamdang. At times, the mixture can be disconcerting.
Why? Due to the characters' involvement in some extremely bizarre and dark cases covering subjects like murder, corruption, rape, and more, while still adding an element of humor to everything.
The biggest problem that Café Minamdang has with it might be this abrupt change in tone. In South Korea, Japan, and other Asian nations, this genre of comedy is widely recognized. This kind of humor, though, seems out of place in the west and doesn't seem to fit with the seriousness of the situation.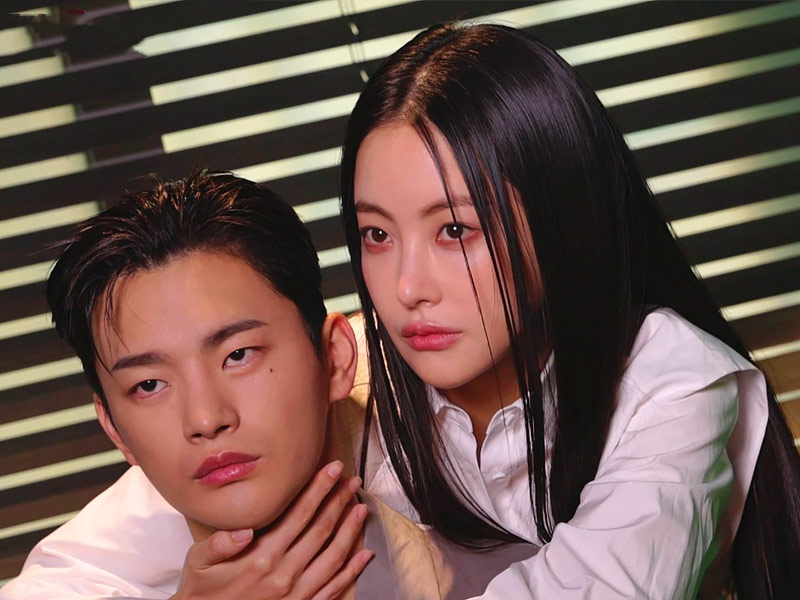 This view will vary from person to person, and while many audience members will not have any issues with the tone, it is guaranteed that many more will find the whiplash to be off-putting.
Even yet, Café Minamdang delivers a satisfying amount of sheer entertainment flavor, even if you approach the film believing it to be nothing more than a live-action animation.
Then you can forgive the characters for doing, saying, and getting into the silliest circumstances imaginable without ever pausing to consider that they ought to deliberate before acting. Additionally, some characters' technical skills are of such a high caliber that they truly feel like superpowers.
For instance, the main character's profiling skills are so sharp, quick, and precise that Han-Joon feels like a highly strong superhero. One who struggles to take things seriously, yet who is nonetheless a superhero.
It stings that the rest of his team is likewise so odd. These are the times when the characters' quirks obstruct their growth and make them seem more like cartoons than three-dimensional people most of the time. Which makes it challenging to care deeply for them.
As we've already mentioned, you may accept that all these factors work to make the show feel interesting rather than merely monotonous if you approach it with the mindset that it's just one superficial bit of entertainment.

image credit: twitter
The duration of the episodes is a further problem. This has been a long-standing issue with Korean television; occasionally, the running of each episode is just so full of filler that it seems as though the episodes are being dragged out needlessly.
Although Café Minamdang is enjoyable, its tone, cases, and characters are all presented in a way that is very much tailored to a very narrow audience.