Whether you enjoy fast vehicles or loaded weapons, these are the best games like GTA you should try.
If you've been having fun rampaging about Los Santos and Blaine County but are becoming bored, it's normal that you're browsing for more games like GTA. Let's face it, many of us have been living in that world since 2013, and while Rockstar continues to tease us with the possibility of GTA 6, we still have a long wait ahead of us. Meanwhile, there are lots of other ways to satisfy your desires with a GTA-flavored alternative, and we've compiled a list of our favorites for you.
What are the greatest PC crime games? Videogames are, and always have been, about fulfilling a fantasy. We enter virtual worlds to battle evil, slay monsters, collect delicious riches, or engage in online combat. They provide us an opportunity to do things we wouldn't otherwise do, such as criminal play games.
With that in mind, crime-themed games are popular for the same reason — they're (ideally) not anything you'd try in real life. Since the RPG game GTA pushed players to acquire as many Wanted stars as possible, gamers have been pushing the boundaries of reckless behavior and general misbehavior.
With that in mind, we've compiled a list of the finest criminal games like GTA you can play – and we're confident that at least one of them will make you an offer you can't refuse. We've got something for everyone, including modern-day crime epics, internet heists, fisticuffs in remote locations, and a voyage back in time to criminal empires of yesteryear.
Red Dead Redemption 2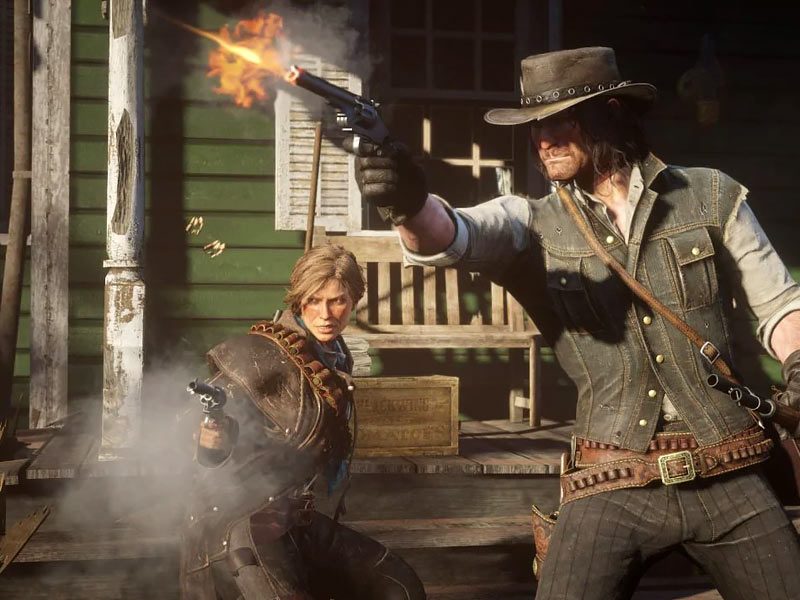 You can probably imagine why this one is here; after all, the same company produced both the GTA series and Red Dead. Despite its early-twentieth-century setting, Red Dead Redemption 2 exemplifies GTA's principles of player freedom in a large open world that feels alive, devoted to incorporating even the smallest details, and morally problematic men and women doing morally questionable things.
Rockstar knows a thing or two about being an outlaw. Red Dead Redemption 2 accomplished what many believed was impossible: it delivered a more than worthy prequel to the first Red Dead Redemption, undoubtedly one of the greatest western games on PC.
Now that it's officially available on PC, you can enjoy the absolutely crazy amount of detail in every pore of its massive recreation of the North American west – a world that's as alive as it is gorgeous. Characters and wildlife continue about their business independent of your presence, giving every random NPC a level of authenticity often reserved for identified characters.
After you've completed the harrowing 70-hour campaign, there's Red Dead Online to play. The games like GTA Online are growing at an unbelievable rate – and the newest Red Dead Redemption 2 Online update adds a whole new way to play (Moonshiners rejoice! ). It's just getting better with each new legendary reward and career path. There are also RDR2 Roleplay servers where you may play as a lawman, outlaw, belligerent drunk, or any other character you can think of roving the Wild West. Alternatively, you may play the single-player mode in the body of The Joker or a fish by downloading some of the greatest Red Dead Redemption 2 modifications.
Sleeping Dogs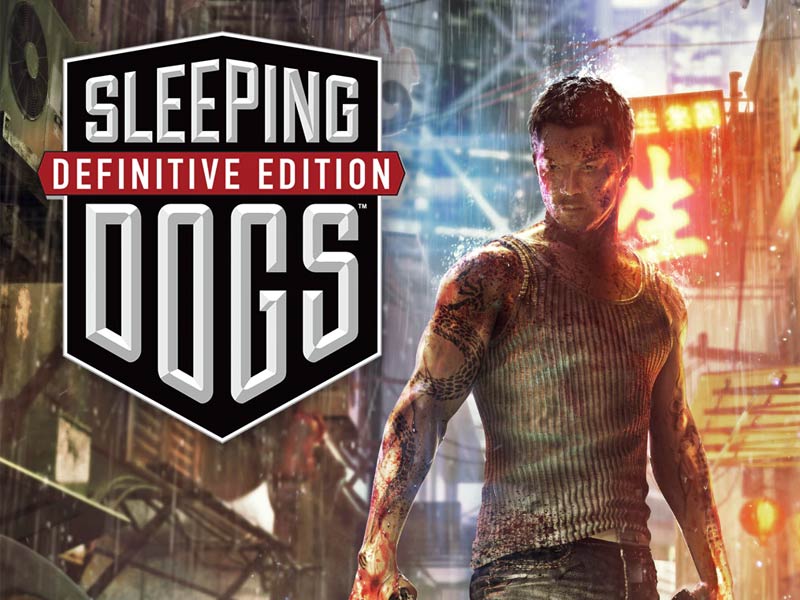 Too frequently dismissed as a Hong Kong-set of games like GTA, this is the criminal games equal of Infernal Affairs (or The Departed) and is far more than the sum of its already great parts.
While the John Woo-inspired gunplay and crunching melee brawls first pull you in, it doesn't take long for the tale of lead character Wei Shen (an undercover officer) to grab you as he attempts to find a balance between violating the law and immersing himself in the Sun On Yee triad to captivate you.
It doesn't take long before all concept of following the law is thrown out the window, and you're free to finish off adversaries with a variety of similarly outrageous melee finishes, such as pushing someone headfirst into a ventilation fan or impaling someone on a frozen swordfish. Square Enix's open-world Hong Kong deserves mention as well, not just for cramming in as many landmarks as possible, but also for nailing every detail, from Cantonese slang spoken by street food vendors to the constant crush of shop signs vying for your attention as you stroll down any given street.
Sleeping Dogs, which became an unexpected smash in 2012, mixes the principles of the open-world criminal genre with the likes of martial arts and B-movie stunt action. The end effect looks and feels like games like GTA dressed up as a vintage Bruce Lee film, and it's amazing. Unfortunately, the sequel, which reportedly contained a co-op campaign, was canceled while it was still in the early stages of production, making Sleeping Dogs a rare gem that deserves more recognition for the novel ideas it introduced.
Just Cause 4 
Just Cause 4 revels in unparalleled levels of anarchy, which it does by allowing you, the player, an absurd amount of flexibility. Check. Wingsuit: checked. Check the grappling hook. Double-check your abilities to surf on automobiles as a huge tornado lifts them into the air. If you like GTA 5's ragdoll physics, wait till you see what you can accomplish in The Republic of Medici. To be clear, Just Cause 4 lacks the storyline sophistication and mechanical polish of Rockstar's flagship game. Still, it succeeds with its (literally) sky-high approach to choreographing devastation on a gigantic scale.
The Just Cause franchise has carved out a place in the gaming industry, thanks to Avalanche, who rapidly learned what many open-world games failed to achieve. Just Cause was never intended to compete with GTA, as it is almost impossible to outperform the franchise at this time.
As a result, rather than a game like GTA, Just Cause excels at adapting the fundamentals of the open-world genre and expanding on them in a considerably more imaginative manner. The game is the result of combining an open-world game with the sensibilities of a Michael Bay film.
The game not only encourages users to play chaotically, but it also pays them for doing so. The destructible landscape, freedom of movement, and breadth of the open world all add to the craziness that is Just Cause 4.
While the other games in the franchise are all incredibly well-made, Just Cause 4 takes the top spot on this list simply by being the best-looking game in the series.
Watch Dogs 2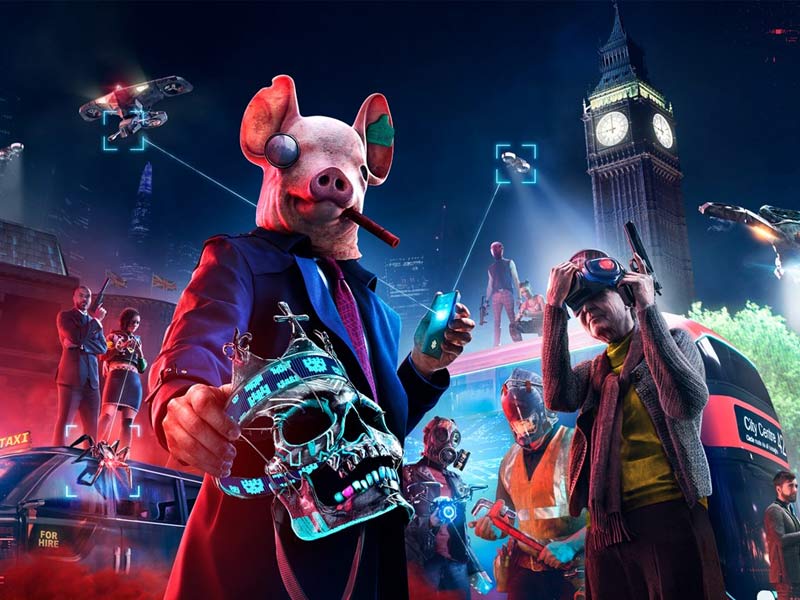 The original Watch Dogs was such a bittersweet experience that Aiden Pearce's vengeance narrative became nearly intolerable by the end. Still, Ubisoft took that criticism to heart for the sequel. As a result, the studio's follow-up eschews considerably more closely to the emotions and tone of recent GTA titles instead of employing its environment as a backdrop for biting satire. Remember the GTA task "Life Invader"? Watch Dogs 2 is essentially the same thing, just on a much larger scale.
Rockstar's Silicon Valley spoof still carries a bit more punch than Ubisoft's. Still, Watch Dogs 2 has enough chuckles for anybody who's had to sit through an Apple keynote or a Facebook commercial. And, hey, you get to use pool balls tied to bungee rope as weapons – how cool is that?
Watch Dogs 2 is the sequel to the well-known Watch Dogs game. It has an open environment where players may hack their way around and develop various approaches to missions.
The game features an amazing map and is the greatest entry in the series thus far. Watch Dogs 2, a games like GTA 5, offers excellent visuals, gameplay, and a compelling plot.
Watch Dogs 2 is one of Ubisoft's greatest titles in years, and it will always be a fan-favorite among the gaming world.
Yakuza 0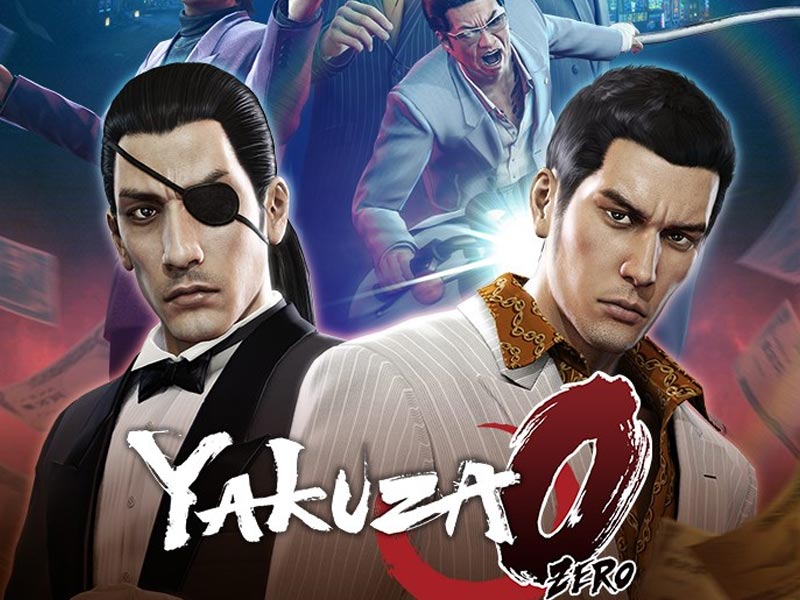 GTA has long been praised for the way it brings cities to life, filling its virtual environments with hundreds of side diversions to enjoy in addition to the main storyline. Yakuza 0 embraces this design idea and runs with it. Whereas GTA5 has tennis, yoga, and stock trading, Yakuza 0 includes karaoke, pool, arcades, wrestling, bowling, dance, gambling, and… um, uncomfortably viewing some obscene stuff in the rear of a video store. As that last one attests, not all side diversions are elegantly designed, but the sheer amount and range of options are mind-boggling.
Yakuza's scale isn't quite as large as GTA's, but what it lacks in number, it makes up for in (quirky, wacky) quality.
When Sega revealed that the upcoming Yakuza game will be a prequel to the original, fans couldn't contain their enthusiasm. After tremendously popular games like Yakuza Kiwami, even Western viewers have fallen head over heels for the Yakuza franchise.
The series excels at setting the appropriate tone for these games, with just the right mix of drama and humor. In terms of gameplay, the Yakuza franchise surpasses any other game in its category, including maybe the finest combat system seen in modern gaming.
While the gameplay is undeniably superior, the story is no slouch either. Yakuza 0 got overwhelmingly positive reviews, with the game delving into the roots of fan-favorite Goro Majima. Yakuza 0 is widely regarded as the game that first introduced Western audiences and fans throughout the world to the brilliance of the Yakuza franchise.
Mafia 3
There are yet to be games like GTA that do not contain some sort of encounter with the Mafia, which naturally leaves 2K's Mafia series a decent starting point for open-world fans with a penchant for organized crime. These games appear more grounded than the GTA series and its ilk, yet elements of titles like San Andreas and GTA4 may be seen in their design. Mafia 3, the series' most recent release from Hangar 13, is more akin to Rockstar, with a concentration on side activities and a plot based on a war veteran attempting to overcome the horrors of his past.
Having said that, the meaty, slow-burning plot is as much influenced by The Godfather and Goodfellas as it is Grand Theft Auto. It's written so well that you'll forget you're playing a video game and not watching a Scorsese film.
Mafia 3 was, on the other hand, a more typical open-world game, with New Bordeaux available for free travel. The game is arguably as close to a Punisher game as fans could hope for, with players taking control of a Vietnam veteran and embarking on a warpath against the mob.
Mafia 3's setting is incredibly genuine, and gamers would be hard pushed to find finer cinematics and cutscenes in any other game. Mafia 3 is one of the most cinematic games in the open-world genre, with appearances from Joey Diaz and Nolan North tossed in for good measure.