Sony is announcing the future of the PS5 with a new, 40-minute PlayStation Showcase on September 9 – here is every announcement from the event.
This year's E3 saw the return of PlayStation, which extended its hiatus from the games expo. The PlayStation Showcase appears to be taking the role of the annual E3 conference, with 2021's event offering about 40 minutes of trailers and gameplay footage. Sony has downplayed expectations of a new PlayStation VR announcement ahead of the event. Still, there are several games that gamers are hoping to see at the Showcase.
At the previous PlayStation Showcase, the PlayStation 5 was formally announced and given a release date. Now, Sony has been teasing a glimpse into the gaming brand's future. Deathloop is just around the corner, as is the Death Stranding Director's Cut, which will be released at the end of the month. Horizon Forbidden West was just given a February release date. Still, many anticipated the return of other big-name exclusives like the God of War sequel and Gran Turismo 7.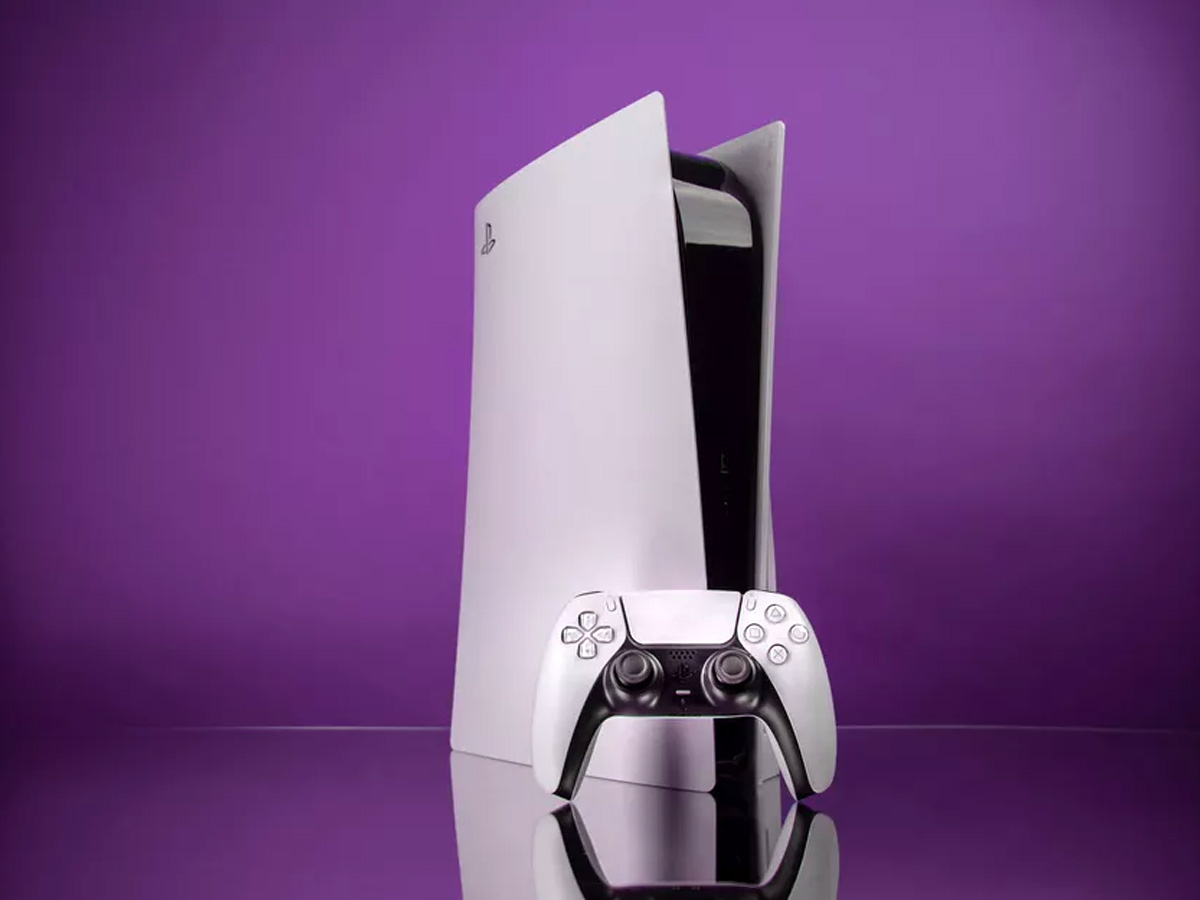 The persistent chip scarcity has kept the PS5 out of the hands of many gamers eager to enter the next generation. However, Sony is still marketing its new gear. The PlayStation Showcase has been advertised as a glimpse into the PS5's future. However, many upcoming exclusives are still debuting cross-generationally, even more than a year after the PS5's release.
So We bring you a quick recap of the PlayStation Showcase. 
The first trailer is for PlayStation itself, and it features a bank heist, chess players, and future automobiles. Jim Ryan is up next, and he'll be discussing PlayStation and its community. He has stated that Sony will provide "major updates" on upcoming titles. Exciting.
This PlayStation Showcase is off to a great start. A teaser trailer for Star Wars Knights of the Old Republic Remake: "a legend recreated for PS5."
The trailer, which can be viewed below, features the voice of Bastilla Shan, one of the recruitable characters in the Bioware epic, and one of the main characters, Darth Revan.
We knew it was coming, but this is the first trailer we've seen for it, even if it doesn't tell us much.
Following that comes a trailer for Project Eve, a sci-fi-style action game similar to Devil May Cry. It will be released on the PS4, PS5, PC, and Xbox One at an unspecified time. The teaser offers us a decent look at the gameplay, which appears to include primarily physical combat with tentacle-like alien monsters wielding a large sword and plenty of navigation possibilities.
Following that comes a trailer for Tiny Tina's Wonderlands, which is appropriately soundtracked by Babymetal. The clip is nothing short of chaotic, which is exactly what you'd expect from a Borderlands spin-off. There's a lute, a unicorn, and even some Dungeons & Dragons-style features. The game will be released on March 25, 2022, for the PlayStation 4, PC, Xbox Series X and Series S, PlayStation 5, and Xbox One.
Another trailer for Forspoken, which was already revealed. It depicts the protagonist passing through a portal and landing in a magical realm. She converses with a bangle that sounds like Paul Bettany?! The clip shows Forspoken's magic-focused combat in action and its traversal while also offering some insight into the plot. "Spring 2022" will be released for the PlayStation 5.
Another teaser for Rainbow Six Extraction, which was just pushed out from September 2021 to January 2022.
A trailer for the recently revealed Alan Wake Remastered will be available for the first time on PlayStation (PS5 and PS4) in "Fall 2021." The clip shows off the updated visuals that players can anticipate. We must admit, it seems like a huge improvement.
We weren't sure if this would show up tonight. The upgraded and expanded version of GTA 5 and GTA Online for PS5 clip shows the increased graphics and gameplay in action. Still, it doesn't reveal anything about the additional features to come…yet. A banner at the end states "March 22" for PS5 – it's unclear if that's simply GTA Online or GTA 5 as well – but it's a delay from the original November release date.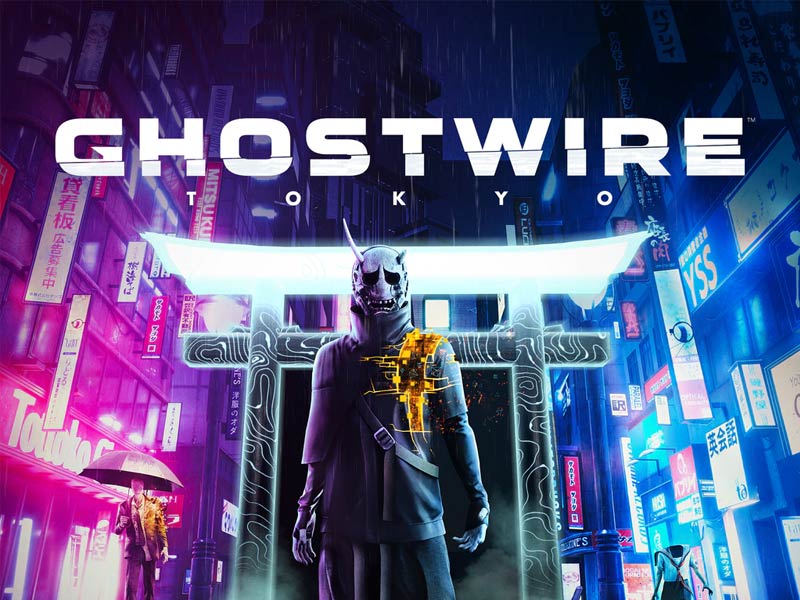 A trailer for Ghostwire Tokyo, which looks incredible. Unfortunately, we won't be able to obtain it until 2022. It will be available on PC and PS5 (as a timed console exclusive).
A new Guardians of the Galaxy trailer makes the game appear better than it did when it was first shown. The emphasis this time is on the humor and the action-packed gameplay. On October 26, 2021, it will be released on the PlayStation 4, Nintendo Switch, PC, PlayStation 5, Xbox Series X and Series S, and Xbox One.
A teaser for the upcoming vampire film Vampire: The Masquerade Blood Hunt is a battle royale game. Consider a bloodier Fortnite. It will be available on the PS5 in 2022.
A New Deathloop Trailer…
Sony is previewing Deathloop again ahead of its release next week. While we're thrilled to get our hands on it, we can't help but feel that we already know pretty much all there is to know about the time-wasting FPS. The PC and PS5 versions will be available on September 14, 2021. (as a timed console exclusive).
Radiohead's A virtual exhibition of Kid Mnesia will be available on PS5 in November, "sponsored by Radiohead and Epic Games."
A trailer for a game where the main character plays the ukelele and transforms into a sea turtle and a crab? This appears to be healthful. Tchia is a tropical open-world adventure in which you control whatever animals or things you come across. We've decided.
Is this some kind of surprise? Is it from Marvel?
The Major and an Amazing Reveal of PlayStation Showcase…
A Wolverine game has been revealed, produced by Insomniac Games, the same company that created the Marvel Spider-Man game, and Miles Morales. We are overjoyed! Logan (aka Wolverine) is shown seated in a damaged bar before unleashing his claws – yet we never see his face. We're excited to learn more about this.
Insomniac's objective with this new game is to "not just respect the DNA of what makes the character so famous, but also search for chances to make it seem fresh and really represent the Insomniac ethos," according to Marvel's Spider-Man: Miles Morales' Brian Horton and Cameron Christian.
Marvel's Spider-Man 2 is a new Spider-Man game from Insomniac. It depicts Peter Parker from Marvel's Spider-Man collaborating with Miles Morales from Spider-Man: Homecoming. Miles Morales is tasked with fighting crime before the dreaded villain Venom emerges from the shadows. Arriving in 2023!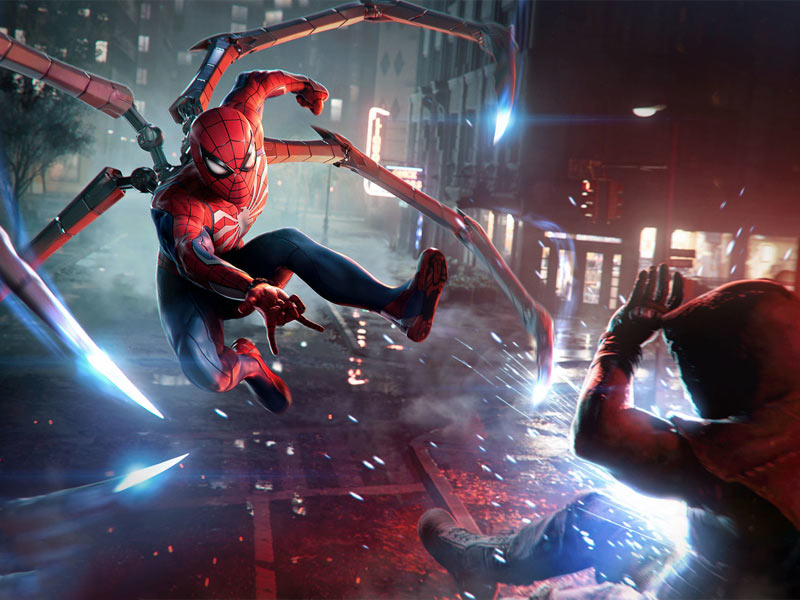 With returning voice performers Yuri Lowenthal (Peter Parker) and Nadji Jeter (Miles Morales), Candyman's Tony Todd has been confirmed to portray Venom.
The Gran Turismo 7 is Here…
A Gran Turismo 7 gameplay clip showcasing some of the vehicles, maps, and car components accessible to players. It certainly is magnificent, and we'll be able to get our hands on it in March 2022.
The God of War sequel has arrived.
The Boss Enters in the End, and the PlayStation Showcase ended with a Bang…
God of War: Ragnarok (yes, that is its actual title) has been revealed, and it looks to take place a few years after the events of God of War 2018. Kratos and Atreus are both older, and it appears that Atreus is going through his "angsty adolescent years." The two attempt to avert Ragnarok, the apocalyptic end of the world, but appear to be at odds.
The teaser features the return of characters such as Mimir, Brok, and Freya and new locations such as one covered in snow and another that appears to be a pirate-themed village.
Loki appears in this sequel, but the voice-over we hear (and see after the video) is Thor (played by Ryan Hurst from Sons of Anarchy). We also showcase a lot of new gameplay, such as Kratos dragging foes with chains and Atreus galloping past enemies on a stag. That surprise was totally worth the wait.
God of War Ragnarok is set a few years after God of War (2018), and the teaser indicates that Kratos and Atreus are still at odds. Atreus is curious about what it means to be Loki and have "Giant ancestry." However, Kratos is aware of how dangerous the road Atreus wishes to take and wants to shield him from damage, including adversaries such as Freya and Thor.
The PlayStation Showcase main event is now done, but due to the deep dives, we're learning many fascinating things…