Want to get away from it all for a few hours with a perfect blend of the adrenaline rush, camaraderie, and splashy entertainment? Don't worry; we've got the ideal solution! Even the most stubborn of worries can be pushed away by the joy of going down a water slide or the thrill of riding a roller coaster to that massive dip. So, prepare to be rejuvenated by some simple fun and frolic at some of the best water parks in Delhi
Finding an amusement park in Delhi NCR is not difficult; in fact, the sheer number of choices can be overwhelming.
As a result, doing some research ahead of time will ensure that everyone is happy on the big day. Whether you're going with a group of friends or your entire family, doing some research is always a good idea.
Fun n Food village
This charming amusement park is one of Delhi's oldest, and it's also one that keeps reinventing itself. This is the place to go if you're looking for some classic rides for the whole family.
The park is divided into two sections: a water park and an amusement park. The water slides range in difficulty from toddler-level fun to more serious slides and plunges. As a result, there is an incredible variety of rides for people of all ages.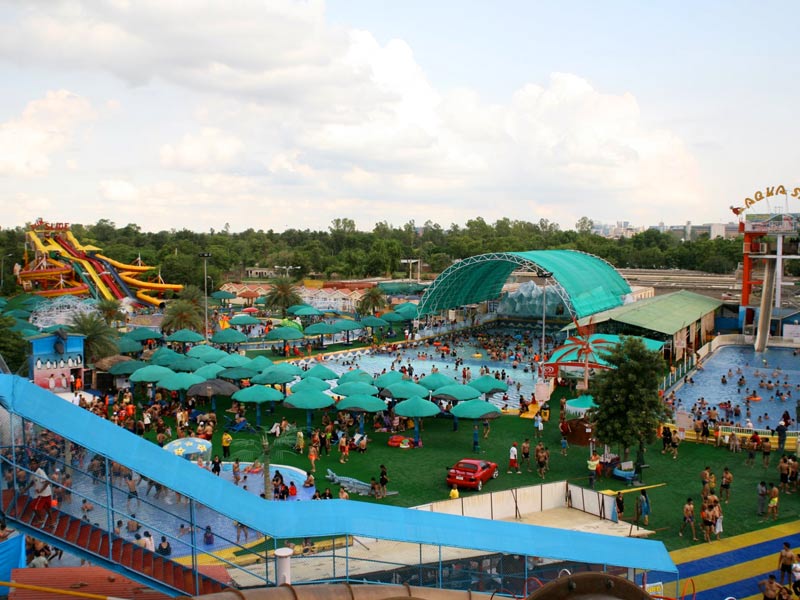 The lazy river, which stretches for 800 feet, is a great place to catch your breath and wander aimlessly. There is also a wave pool at Fun N Food, as well as numerous seating areas nearby where you can relax and enjoy some fun.
The park is divided into two sections: a water park and an amusement park. The water slides range in difficulty from toddler-level fun to more serious slides and plunges. As a result, there is an incredible variety of rides for people of all ages. 
Just Chill Water Park
The name of the park, Just Chill Water Park, pretty much sums up how you should spend your time here. With this water-themed park, it's all about the aqua; all you have to do is relax and take it all in. A stroll through the Rainbow Tunnels is pure pleasure, as you are sprayed with cool mist from all sides. Before the sliding and plunging begin, there is a brief warm-up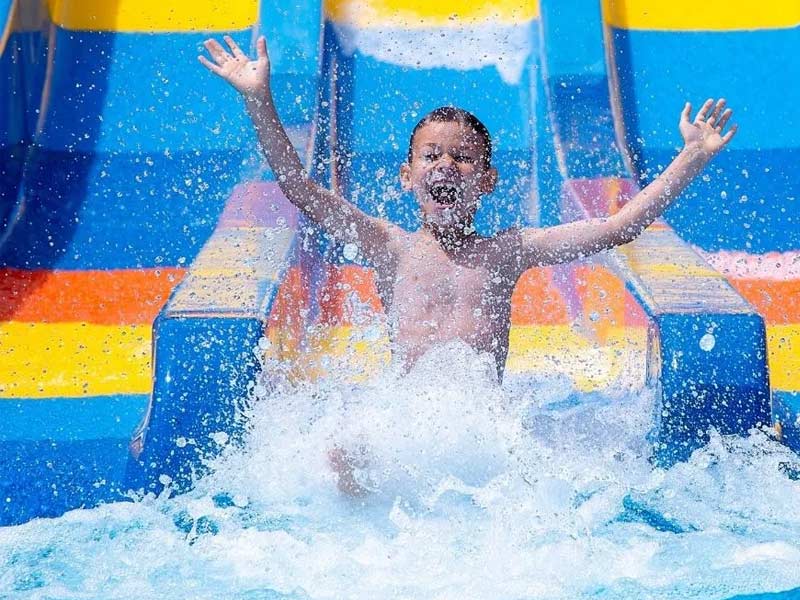 For those who prefer not to be near water, Just Chill also offers some dry-land rides. The Columbus (swaying ship) is a long-time favourite, and the Caterpillar Train is a fun ride for kids. The Bull Ride, a few different themed carousels, and the Break Dance are among the other attractions in this section. This fun water park is a great weekend destination with your loved ones because of its safe and exciting rides and slides.
Adventure Island
The park is exactly what its name implies: a place dedicated to adventure activities that span 62 acres of land. At Adventure Island, there are dozens of dry and water rides to choose from. There are also family rides, children's rides, and paid attractions to keep you and your family occupied for the entire day. The park also has an artificial lake, which is the cherry on top! Furthermore, there are fantastic deals available on Tuesdays, as well as for early birds, groups, and students.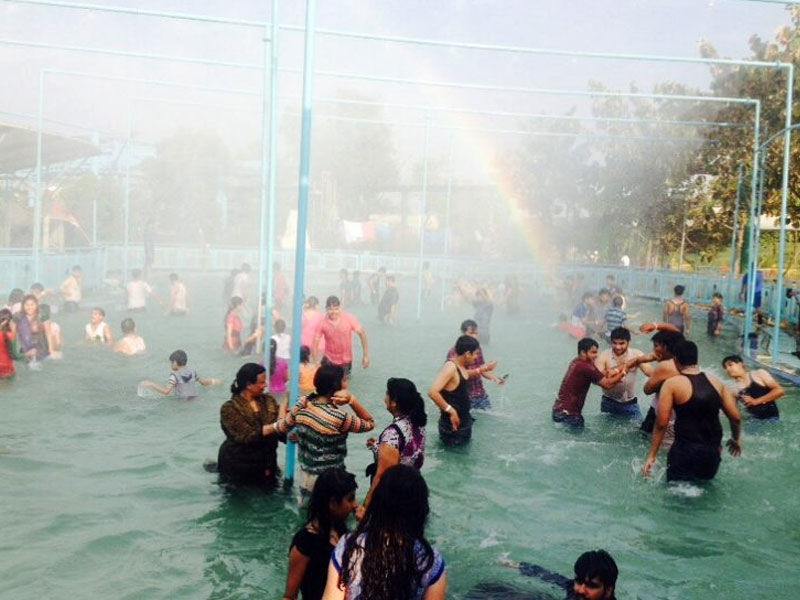 Visitors to Adventure Island can also participate in a variety of other activities. On the climbing wall, put your skills and core strength to the test, and see how well you can balance on the Water Coaster. The place has everything to make your day truly memorable, from free attractions like Lightning Bolt and Butterfly Feeling to paid attractions like Swan Boat and Water Coaster.
Splash
Splash, a modern adventure park in Delhi, provides a delectable menu of recreational options, including amusement rides and water rides. The neat and organised family-friendly layout on 5 acres makes this a perfect venue for people of all ages.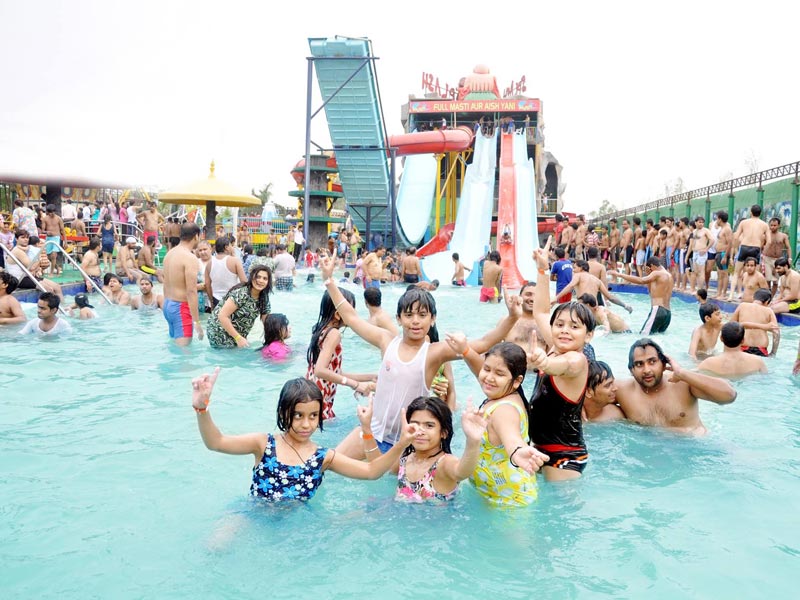 On a hot sunny day, a variety of water slides, including straight drops and curvy spinning ones, provide the ultimate respite (and Delhi has plenty of those).
There are many kid-friendly areas, and Splash Water Park's giant Buddha artificial waterfall is another unique feature. The Rain Dance area is a popular hangout, and live entertainment can be found on a stage set above one of the pools. So go ahead and splash around, and dance your heart out.
Worlds of wonder
Imagine relaxing in the wave pool while listening to your favourite music performed by a live band! This is the main attraction at Worlds of Wonder, also known as WOW, a Noida amusement park. WOW, fans adore the open spaces that are divided into dry and water-themed sections.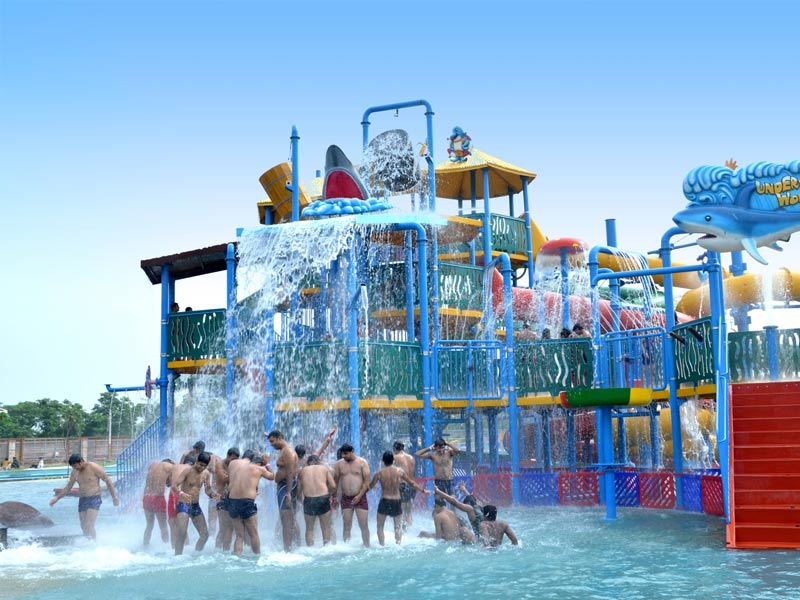 WOW has a great set of wet fun in store for you, ranging from mild to hair-raising. The Turbo Tunnel is one of the water park's main attractions, and if you're looking for some splashy thrills, the Rapid Racer will keep you coming back for more. The Ripcurl is a water slide that spirals you into a cool fresh pool of water, while the Lazy River is for those who want to relax in an idle setting.
Appu Ghar 
The rebranded Appu Ghar Oysters Beach is a popular amusement park in Gurgaon with a familiar name and a modern twist. Because you can't go to Goa and back in one day, this is the next best thing for some sun and sand. The centrepiece of this Sector 29 establishment is an artificial beach with waves.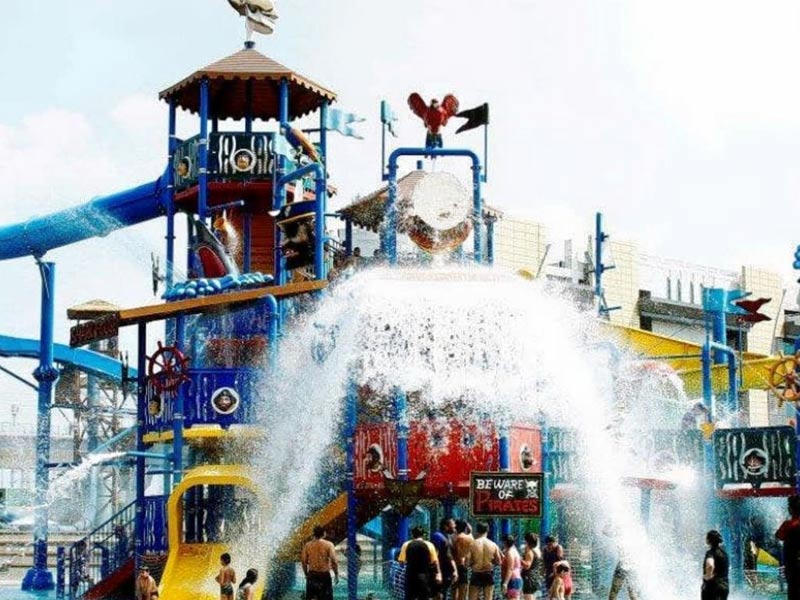 Then there's the Whirlwind, twisting and turning floating slide. Before taking the final plunge, hop into the Skyfall, one of India's tallest water slides, and experience a 90-foot free fall.