On the one hand, Delhi is known for being one of the most polluted cities in India, but it is also home to magnificent lush green gardens. The beauty of the city is reflected in the aura that these gardens exude.
The garden of five senses
This is a heritage area developed by the tourism department, located a little away from the Mehrauli-Badarpur route. The government hosts a tourism festival in this garden every year. As the name suggests, this garden is intended to provide pleasure through pleasant noise, color, smell, and other sensory inputs. The mild sounds of nature provide pleasure to the ears in the garden. The garden's rocky terrain provides a revitalizing touch sense. The fragrance of the herbs and flowering plants delights the sense of smell, and the food court allows for a taste exploration.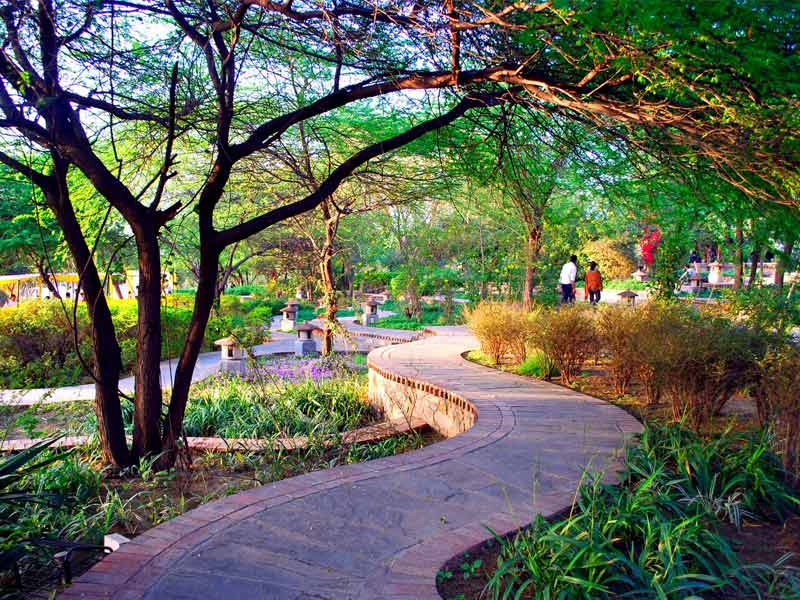 This is a 20-acre garden that people claim will stimulate all five senses in humans. The garden is a natural paradise with over 100 plant species and numerous flowering species. There is also a restaurant in the garden for a fine dining experience. Water cascades, fountains, a spiral walkway, and other features abound in the garden. Throughout the year, the garden has hosted a variety of cultural events.
Sunder Nursery
Sunder Nursery, located in New Delhi, is a 16th-century heritage park that contains six world heritage monuments. A paradise garden with a marble fountain, nearly 300 plant and tree species, 80 bird species, and 40 butterfly species are also part of the 90-acre garden near Humayun's Tomb. It was originally known as Azeem Bagh and was built in the 16th century by the Mughals.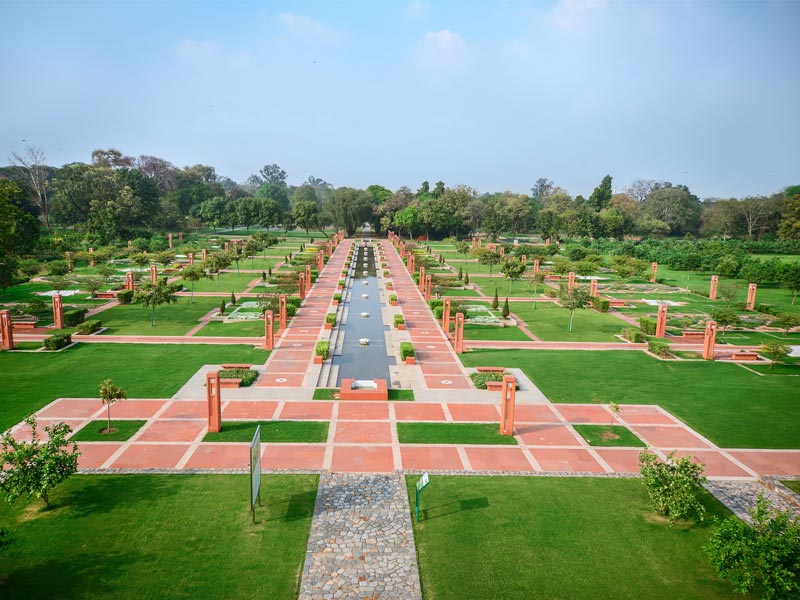 The Lodhi Gardens
This is one of Delhi's oldest garden areas. This park, which spans 90 acres and was built in the 15th century, contains the tombs of two Delhi emperors, Lodhi and Shah. There are a few other monuments from the Lodhi dynasty and its successors. This garden is well-known for its natural essence and peaceful ambiance, in addition to its architectural beauty. Every morning in the garden, yoga classes have been held. Lodhi Garden is a popular picnic spot in Delhi, and it can get very crowded during winter afternoons.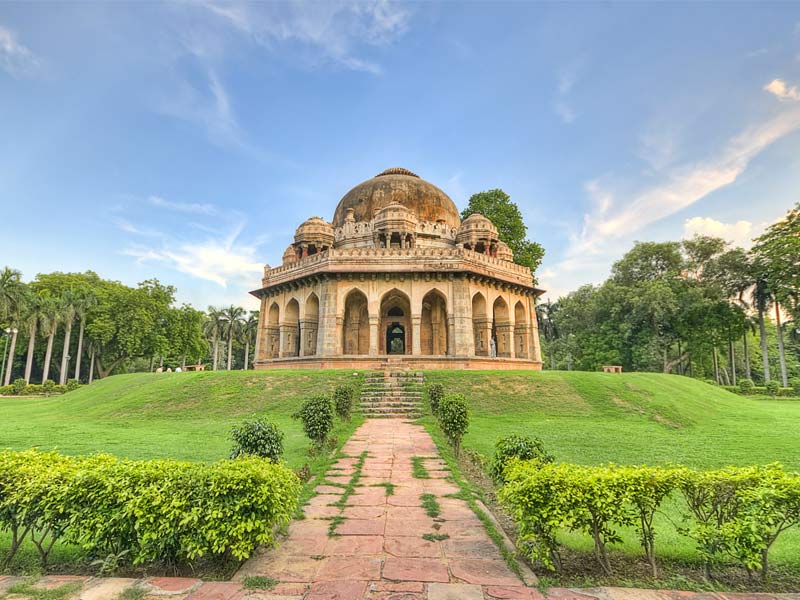 Mohammed Shah Tomb, Sikandar Lodi Tomb, Bara Gumbad, and Shisha Gumbad are all located in this park. The structures in this garden were constructed between the 15th and 16th centuries. Lady Willingdon landscaped this area in the twentieth century, so the park was previously known as Lady Willingdon Park. It is now a popular park for walkers and joggers, as well as a picnic spot in the evening.
Deer Park
This park is almost the size of a small forest. This area is known as the Capital City's Lung. This is regarded as one of the few places in Delhi with very little pollution. This park is ideal for spending time outside. The park is divided into sections such as a duck park, a deer park, a picnic area, a fountain, Mughal-era monuments, and so on. Deer Park is ideal for children's outings to explore the adventure of spotting various animals and getting up close and personal with wildlife.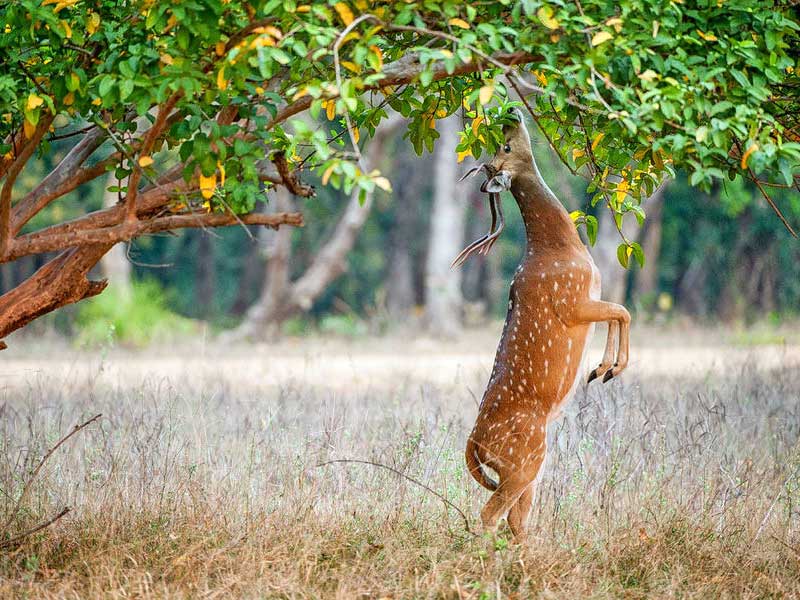 This park is known as A N Jha Deer Park and is located in the southern part of Delhi. This park is one of the best places to enjoy a picnic if you are traveling with children. Visitors to Hauz Khas should make a point of visiting this wonderful location. The park gets its name from its large deer population, which is contained within a park region. The deer park and the entire park area are free to enter.
Nehru Park
This park is located in the Chanakyapuri Enclave region, closer to the city center. Today, this is a popular location for morning walks and fitness enthusiasts. This park is also known for its morning yoga classes, art events, and other cultural celebrations. There is an ancient Shiva temple inside the parking area. A large statue of Vladimir Lenin is another interesting feature of this park.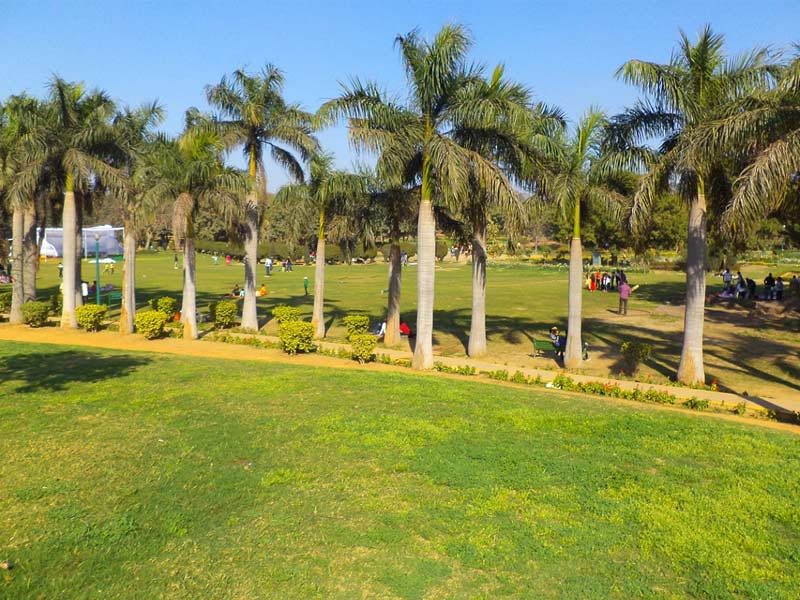 This park is named after Jawaharlal Nehru, India's first prime minister, and freedom fighter. This park encompasses 80 acres of land and includes a walking path, flowering plant patches, beautiful lawns, and much more. This park occasionally hosts music events and other programs.
Buddha Jayanti Park
This park, located in the Southern Delhi region, was built to commemorate the 2,500th anniversary of Lord Buddha's birth, hence the name. The main attraction of this park is the Buddha statue, which was inaugurated on an artificial island in the middle of a waterway. This park is 81 acres in size and was built in the twentieth century. The park contains over 100 different types of trees and shrubs.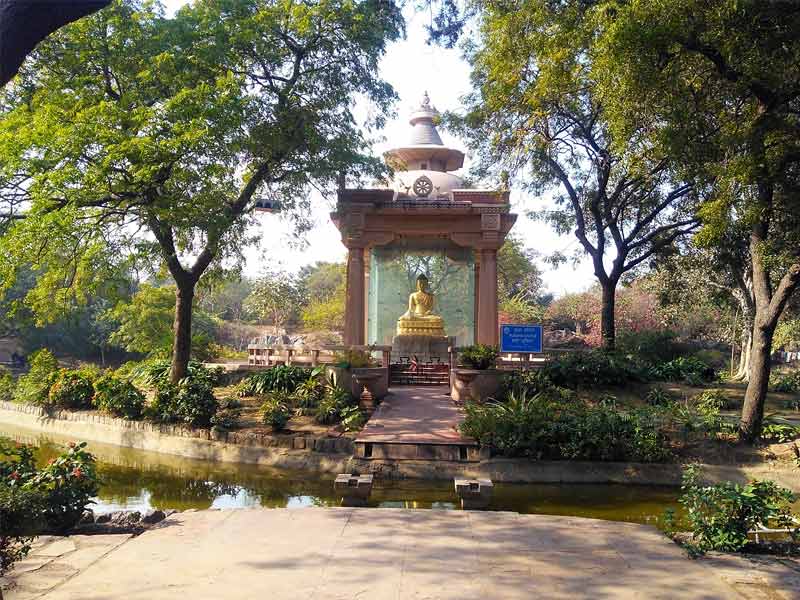 The park has a small palm garden where various palm tree species are grown in a systematic and aesthetically pleasing manner. If you visit in December or January, the park's Rose Garden will be filled with different colored roses. This park has 1.2 acres dedicated to the cactus ecosystem. Cactus of various species are grown here. Bougainvillea takes up 8 acres of the park. This park contains 40 different species of this flowering plant. These flowers will be in bloom if you visit in March or April.
Talkatora Garden
This used to be a tank area and a swimming pool. Today, this area is well-known for its re-created Mughal garden and Talkatora Stadium. The tank is still in the garden's west corner, but the pool has long since vanished. Many interesting attractions are close to the garden, including India Gate, Sacred Heart Cathedral, Bangla Sahib Gurudwara, Jantar Mantar, Rashtrapati Bhawan, and others.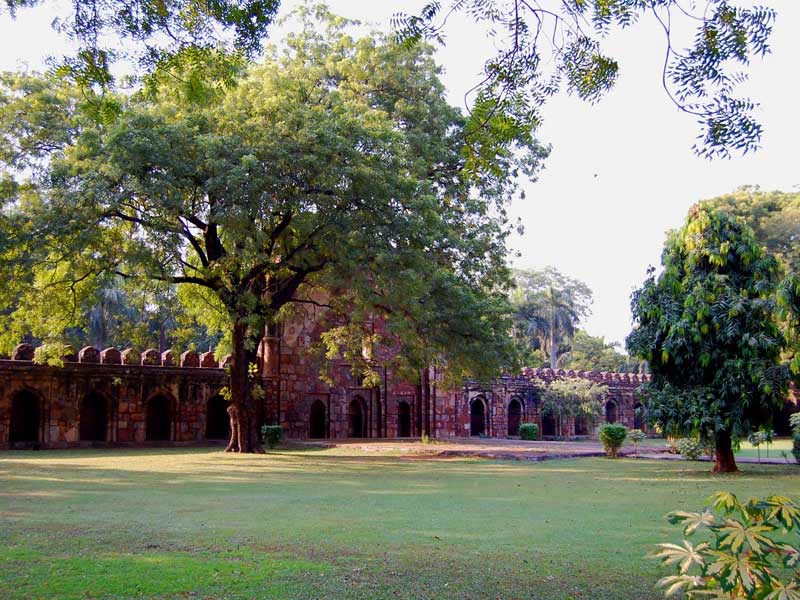 This garden, located in the Willingdon Crescent neighborhood, is a re-created Mughal garden that was once in ruins. This garden has many Mughal features and a unique peaceful atmosphere. This garden has picnic areas, walking paths, and much more. This garden will be less crowded than others, so you will have an easier time finding a nice spot to spend time with your family and friends. It is one of the most popular tourist destinations.