Surrounded by sparkling turquoise-colored water, creamy white sand beaches, and tall green palm trees, Bangaram islands is full of enchanting beauty. Bangaram islands serve as one of the best islands in India for vacation. These islands are full of fun, serenity, calmness, and enthralling activities and hence perfectly suit every kind of traveler or person.
From stunning sunsets to rich and diverse marine life, Bangaram lacks nothing and always serves its best to the visitors. In short, the Bangaram islands can offer a comfortable and unforgettable vacation with some super amazing moments and memories to cherish forever.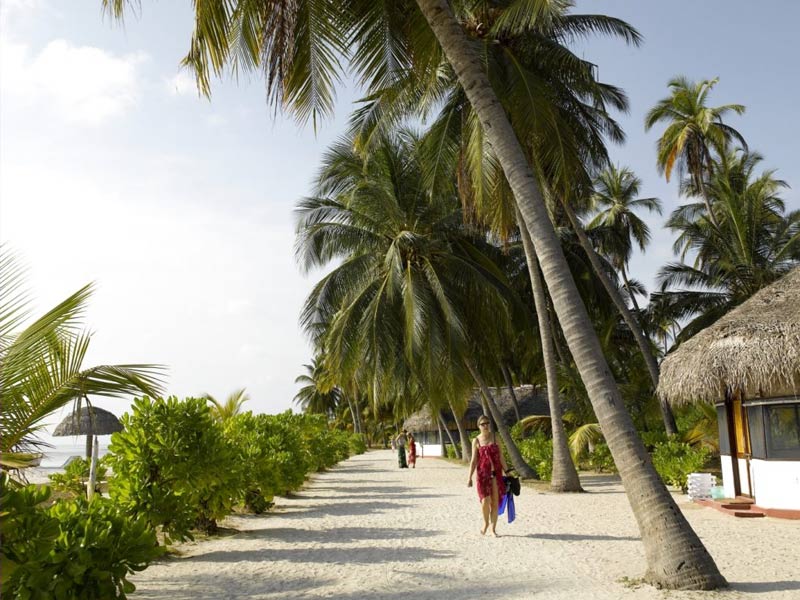 OVERVIEW OF BANGARAM ISLANDS
Bangaram islands are in Lakshadweep and are habituated. This island can be easily reached within 20 minutes away from Aggati island with a speedboat. This island is mostly visited by international tourists and by couples who are on their honeymoon. It is an isolated island with a peaceful environment and with some astonishing beaches dotted with coconut palms. The beauty of nature here is just awe-striking and admirable. On this island, one can sit all day long and do nothing but just admire and behold the beauty of nature.
BEST TIME TO VISIT BANGARAM ISLANDS
The best time to visit and enjoy to its fullest on Bangaram islands is considered being the monsoon and winter season.
Summers in Bangaram Islands- Summers remain in Bangaram between March and May. Hence, these months on the island remain moderately humid. The temperature during these months ranges from 25 to 35 degrees Celsius.
Monsoon in Bangaram Islands- Monsoons in Bangaram are marked with the beginning of the month of June. And this beautiful island remains wet or covered in water till the month of August. However, the greenery that the monsoon brings with it adds to the beauty of this island. The temperature during these three months ranges from 25 to 30 degrees Celsius.
Winter in Bangaram Islands- Winters in Bangaram islands begins in December and lasts till February. During these months temperature ranges between 20 degrees Celsius to 30 degrees Celsius.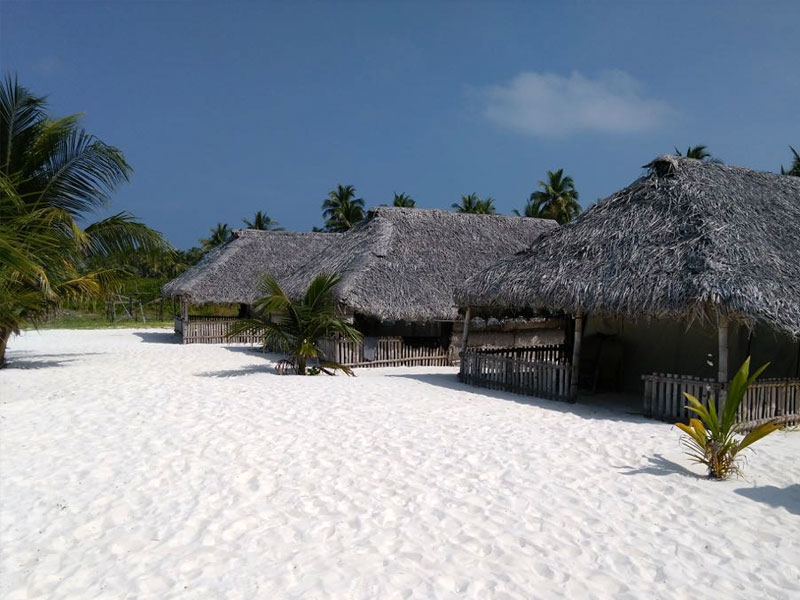 HOW TO REACH BANGARAM ISLANDS
By Air- The nearest airport that lies to Bangaram islands is Agatti Airport (AGX). This airport is about 16 kilometers from this island. The airport was built in the year 1987-88 and is open for operations since April 16, 1988. This airport is connected with Kochi airport, i.e. Cochin International Airport, and is one of the busiest as well as the largest airport in Kerala. Once deboarding at Aggati airport, you will need a boat or ship to reach the island. It takes about 2 to 4 hours to reach there.
By Rail- There is no way to reach Bangaram island via rail.
By Road- Bangaram islands are inaccessible by road.
By water- Bangaram islands can be easily reached by water, as it is well-connected to other islands of Lakshadweep through the water. One can take a boat from Agatti island and it will not take over 2 hours to reach these little islands. Also, Kochi is a good option to reach Bangaram island with a boat or ship. Some passenger ships offer great luxury services such as AC seating, four-berth cabins, and so on.
MAJOR ATTRACTIONS AND ACTIVITIES IN AND AROUND BANGARAM ISLANDS
Agatti Island- It is also an amazing island located just a few kilometers from the Bangaram islands. This island is known for its fascinating beauty. Here you can stroll on the golden sand, witnessing the spectacular views of sunrise and sunset. Here you can cherish some peaceful moments in the lap of nature and way far from the hectic and busy city life.
Minicoy island- Another amazing place and a major attraction near Bangaram islands is Minicoy island. This island is nestled in the vastness of the Arabian sea and is a blessing of nature. This island is a treat for nature lovers and bliss for the admirers of nature.
Snorkeling- Another major attraction on Bangaram island is snorkeling. It attracts several tourists to the island. Here, both beginners and experts can go for snorkeling, as every arrangement is available on this island for snorkeling. If you are an adventure enthusiast, then you must explore this in Bangaram.
Scuba Diving- Scuba diving is a popular water sport that attracts so many people in Bangaram. The marine life and sparkling water all around make it an ideal spot for water activities and scuba diving is one of them. As a cherry on the top, here, you will not be bothered by people as it is very less crowded, hence you can enjoy this sport with your own privacy.
Night Cruise- In Bangaram, a night cruise is also available. And it is a great idea to explore this amazing island at night on the cruise. Exploring the island is great fun and is a way to enjoy and spend some quality time with your loved ones.