Bigbug marks the return of the French pair behind Amélie and A Very Long Engagement, which debuted on Netflix this weekend with surprisingly little excitement. In this future farce, director Jean-Pierre Jeunet teams up with screenwriter Guillaume Laurant to tell the story of a group of arguing suburbanites who find themselves stuck in a smart home and unable to leave. In the age of AI, welcome to The Exterminating Angel.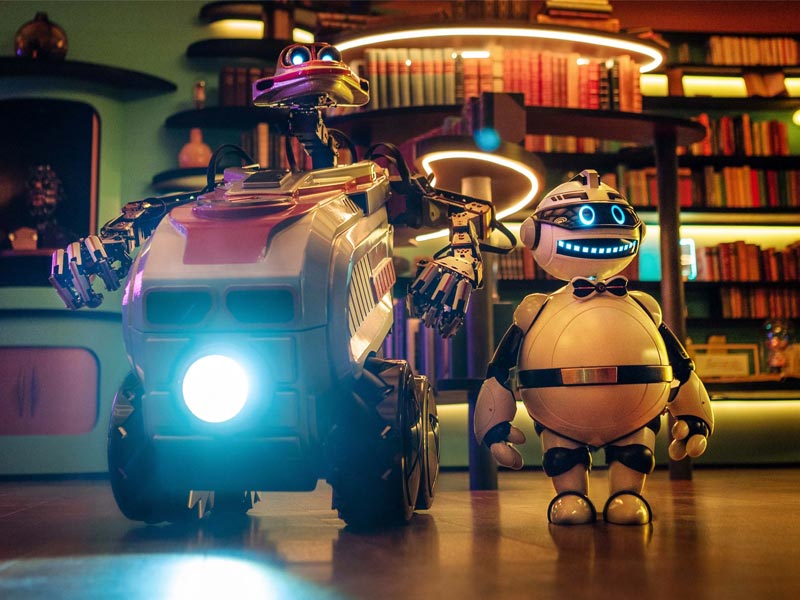 It's just that this time it's Jeunet, not Buuel. There is no mystery as to why they are stranded. The confinement is justified by the story. A new generation of militaristic androids has attempted to take over humans in a hostile manner. So, still committed to the human cause, the domestic androids have placed the suburbanites under house arrest for their own safety.
Review of BigBug
Bigbug, Jean-Pierre Jeunet's farcical science-fiction comedy, was not available on Netflix for a reason. The streaming company doesn't always bring in well-known directors to screen their most important projects for critics. The film's ego is so overwhelming that the tale falls apart in the second act. Recently, I've discussed "mirror" characters. For some reason, they're in a lot of romantic films this week.
Jeunet, set in 2045, attempts to satirise human conduct in relation to technology and the epidemic. He accomplishes this by employing the tale trope of characters yearning to be human and loved. By displaying their genuine activities, they imitate human responses.
It's a good idea, but is it original if it's been done before? Jeunet's has updated the plot to include more vibrant colours, futuristic locales, and eye-catching imagery. Here we have the middle-aged Max, who was obliged to bring his adolescent son to Alice's house because he was anxious for some afternoon pleasure. Will shopping malls be obsolete in 2045 France? When Alice's ex-husband Victor and his very young girlfriend Jennifer drop off their daughter Nina early, Max is further thwarted in his quest. And then their nosy next-door neighbour, Francoise, walks in.
Then, with the assistance of Alice's artificial intelligence, lead by Monique, the head robot, they are trapped inside. Why? Because of a looming robot invasion commanded by Vonyx, an evil AI. They aim to enslave all humans and dominate the globe, and they look a lot like the characters in the film Dark City. The longer they are imprisoned, the more empathetic the humans become, and the more their robots understand human behavior.
The narrative, on the other hand, is overly concentrated on the sexual desire for physical fulfillment. As a result, it falls short of the promise it made in the first place of exploring facets of mental health and the human condition. As a result, we have a sexual farce that is overdone. With each passing gag or played to leave home, Bigbug becomes less humorous or even fascinating.
BigBug takes our reliance on technology to alarming new heights, yet it's all played for laughs. In Jeunet's future, pets can be cloned indefinitely so that people never have to grieve for them. Androids are all over the place. They come in various shapes and sizes, and for all purposes: they can cook, raise a child, be our companions, and even keep us safe from a violent android rebellion in the earlier, more loyal incarnations. Yonyx (François Levantal), a new generation of AI, has concluded that humans are unnecessary and a threat to their own progress.
Domestic androids are attempting to make the lockdown as painless as possible for humans. Monique (Claude Perron) is a full-time maid who appears to find complete satisfaction in matching every human expectation. The other robot aids are older models (and digital creations): Einstein, a wiry mechanical cranium who enjoys math and philosophical riddles, Nina's childhood toy buddy, and a vacuum cleaning bot.
The quartet seeks to learn what it is to be human in order to assist their human overlords through this tough situation. They download extra programmes to imitate our emotes, read an entire library of novels, and even try to develop a sense of comedy.
Jeunet's work can be adorable or cloying, depending on your tolerance for strangeness. Nonetheless, the emotional undercurrent of his most contagious pictures is stronger than in Bigbug. Without a doubt, the film's aesthetics contribute significantly to Jeunet's philosophical themes and overall appeal. Enhanced stylings, on the other hand, become a type of confinement in and of themselves, reducing ideas to gimmicks and individuals to caricatures.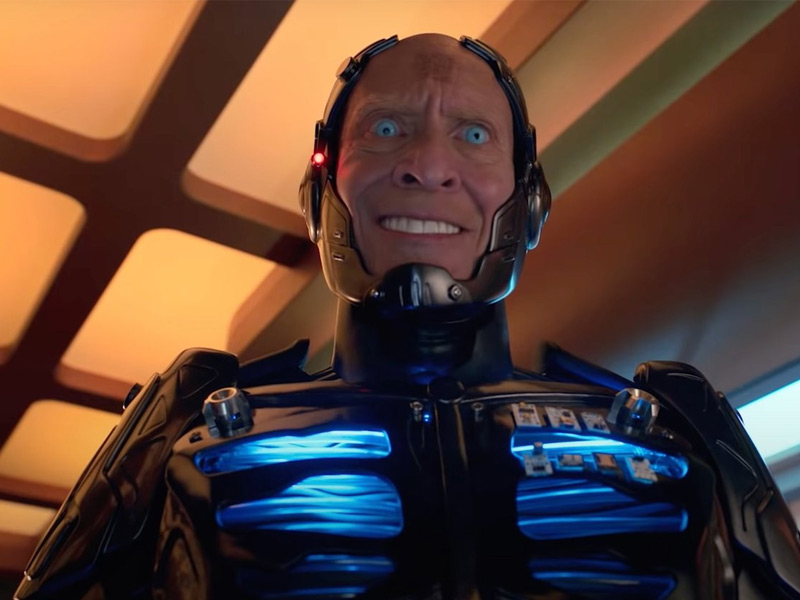 Originality, on the other hand, might be a stumbling block. Jeunet's latest film illustrates the futility of uniqueness as a goal in and of itself by allowing his imagination to run wild.