Capital of the erstwhile kingdom of Mewar, Chittorgarh, is a place of splendid beauty. Chittorgarh, land of forts ruins, citadel, and immortal folklore of heroism and sacrifice, is a city that deserves to be explored. This beautiful city of pride and honor is in the south-eastern part of India's largest state, Rajasthan, and is best known for its Chittorgarh Fort, the largest fort in India, to be on the hilltop.
The fort of Chittorgarh holds great historical importance as in the fort Rani Padmini performed her Jauhar to thwart the conquest of the fort by Alauddin Khilji. Besides, Chittorgarh fort, the entire city of Chittorgarh stands at the helm of the pride of Chatri Rajput and has its name registered in the golden pages of history for its glorious battles. Chittorgarh is known for its grandeur and opulence.
The tales of bravery, betrayal, and sacrifice in Chittorgarh are not only heard, but can be felt, too. With so many exemplary pieces of architecture and stunning sites to witness, Chittorgarh knows well how to serve and take care of its visitors with its best. Let's explore this city of Pride and Honour, Chittorgarh, with this blog.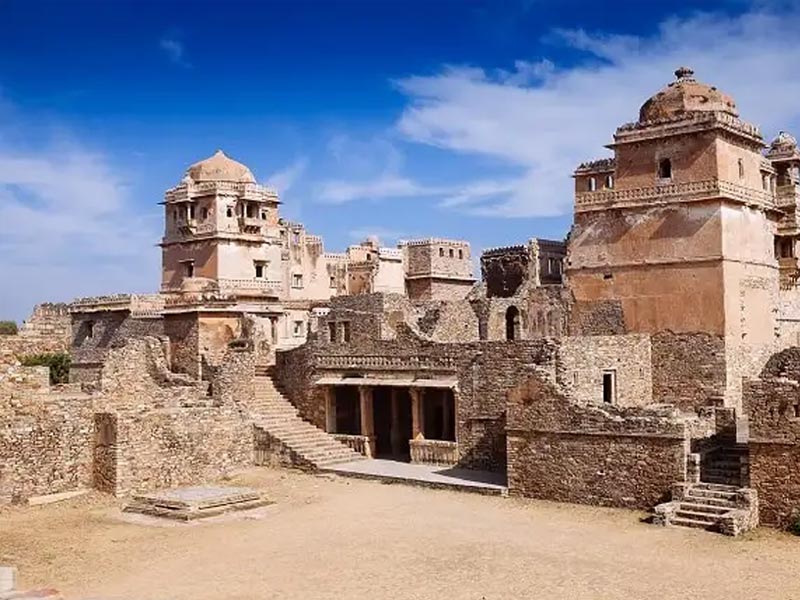 HISTORY OF CHITTORGARH
The foundation of Chittorgarh or Chitrakuta was laid by Mauryan ruler Chitrangada Mori. This city is an integral part of the history of Rajputana of Rajasthan. The Chittorgarh antecedes to tales from the time of epic Mahabharata that explain the origination of 'Bhimtal' lake that was to begin with one of the five Pandavas, Bhima.
Chittorgarh is known for serving the Rajput clans' rulers from Rana Kumbha to Rana Ratan Singh and also the mystic poet and devotee of Lord Krishna, Mirabai. Chittorgarh has a vibrant history and its history is one of the main reasons that attracts so many tourists to this amazing city.
BEST TIME TO VISIT CHITTORGARH
As Rajasthan is mostly composed of deserts and hence it remains hot most of the time, especially in summers, there is the scorching heat. So, the best and ideal time to visit Chittorgarh is during winters, as the weather remains pleasant in Chittorgarh during winters. However, the monsoon too can be a good time to visit Chittorgarh.
PLACES TO VISIT IN CHITTORGARH
There are so many amazing places to visit in Chittorgarh and here is the list of some of them-
Chittorgarh Fort
Chittorgarh is known for its Chittorgarh fort and was built by local Mauryan rulers in the 7th century A.D. This fort is one of the largest forts in India. The Chittorgarh Fort is majestically spread over a hill of 590 feet high and is spread across 692 acres and has exemplary Rajputana architecture. This spectacular fort reverberates the tales of heroism, bravery, and sacrifice, displaying the cultural values and ethics of Rajput in its genuine sense. In the year 2013, the fort was declared a UNESCO World Heritage Site.
Padmini Palace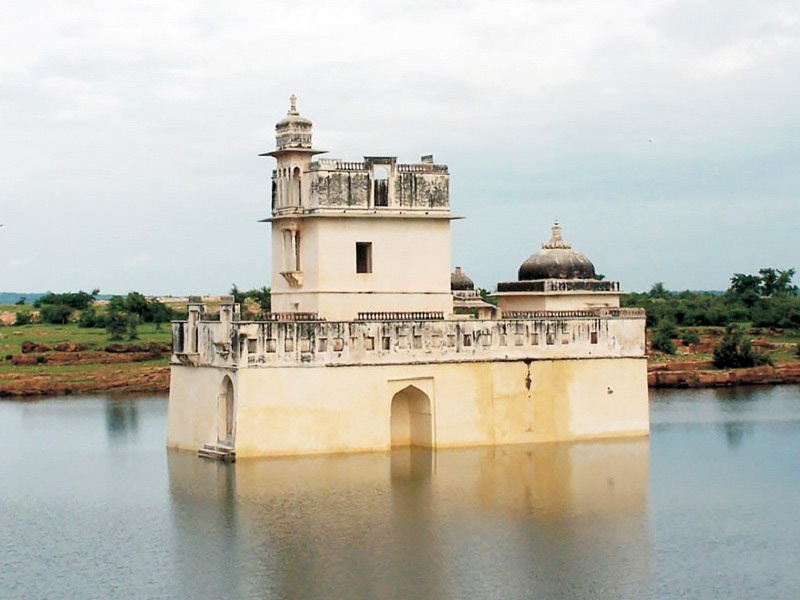 Padmini Palace, the palace of renowned Rani Padmini where she lived after her marriage with Rawal Ratan Singh. This beautiful palace holds great importance and is associated with the great self-sacrifice of Rani Padmini. Rani Padmini performed her jauhar in this fort. The fort is surrounded by a Lotus pool that adds a unique charm to this monument. Tourists from all over the world flock here to witness this amazing palace. The beauty of the palace is as captivating and mesmerizing as the beauty of Rani Padmini.
Meera Temple 
Constructed by Maharana Kumbha, the Meera temple is dedicated to Meera Bai, who was a Rajput princess. It is both a historical and religious attraction in the city of Chittorgarh. Temple can provide a tranquil environment with positive and spiritual vibes. The divine vibes in the temple's premises can't be expressed in words and touch every single soul offering prayers in the temple.
The best and most fascinating and interesting part of the temple is its intricate carvings on the walls. This carving depicts the stories of Mirabai and Lord Krishna and their sacrifices for each other. The temple is one must visit in Chittorgarh.
Sita Mata Wildlife Sanctuary 
Besides forts and temples, Chittorgarh has an amazing wildlife sanctuary too for animal lovers. This sanctuary is in the district of Pratapgarh, in the state of Rajasthan. It is an area with dense deciduous plantations that include some amazing trees such as Bamboo, Sindhoor, Rudraksha, Gulmohar, and so on. Here, botanists have spotted about 108 medicinal herbs and out of them, 17 are endangered ones.
The sanctuary has diverse and rich flora and fauna. As per a legend, the ashram of Valmiki was in the forest and hence this sanctuary is known as Sita Mata Wildlife Sanctuary.
Rana Kumbha's Palace 
Rana Kumbha Palace is another major tourist attraction in Chittorgarh. In this palace, Rana Kumbha used to live and had spent some of his precious years of royal life. The intricate, splendid, and artistic architecture of the palace grabs all the attention of the tourists and makes it one must visit in Chittorgarh. There is a beautiful temple dedicated to Lord Shiva nearby, and a light and sound show complex that makes it an unforgettable experience for the visitors.
So, when are you planning you exploring Chittorgarh? If already explored, then don't forget to share your experience and favorite spots with us!