Chail is a quiet hill station tucked away in the lap of nature, only 2-hour drive from Shimla. This lovely town, a former summer retreat for the Maharaja of Patiala, is a heaven for those seeking to escape the mind-numbing restlessness of city life.
Chail is a perfect destination for every person who wants something engaging at the same time a quiet, serene and peaceful environment all around. There are many wonderful experiences to be had at the popular places to visit in Chail, Himachal Pradesh, including dining at a lake restaurant, walking on the world's highest cricket ground, and listening to the chirping of birds in the Chail Wildlife Sanctuary. Here are the top tourist attractions in Chail that you should not miss if you are visiting soon!
BEST TIME TO VISIT CHAIL
Are you trying to figure out when the best time to go to Chail is? So, that's the end of your hunt. We'll tell you when the best time to go is:
Summer: End of March to Mid-June is regarded as the best season to visit Chail. Many visitors come to escape the oppressive heat. The weather in Chail remains pleasant during this time, allowing visitors to relax and enjoy the sights!
Autumn: September-November is a beautiful time to visit Chail. Along with pleasant weather, you'll find fewer tourists, which means better hotel rates.
Winter: December to mid-March  Chail experiences snowfall during the winter. This is an ideal time for those who want to spend time in the snow. Be prepared, however, with warm woolen and winter clothing.
PLACES TO VISIT IN CHAIL
Cricket Ground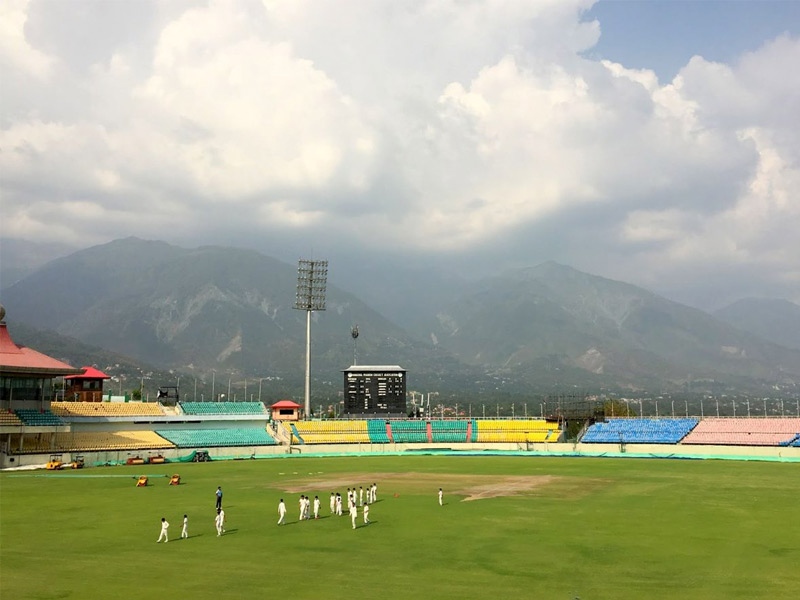 Cricket Ground is at the top of the list of places to visit in Chail. It is a small town that was once Maharaja Bhupinder Singh's summer capital. Maharaja Bhupinder Singh was an avid cricket fan. He built the world's highest cricket ground, at an elevation of 7500 feet. Because it is part of the cantonment region, Army officials are responsible for its upkeep. Tourists are welcome to take a stroll around and take photographs, but they are not permitted to enter the ground.
Sadhupul Lake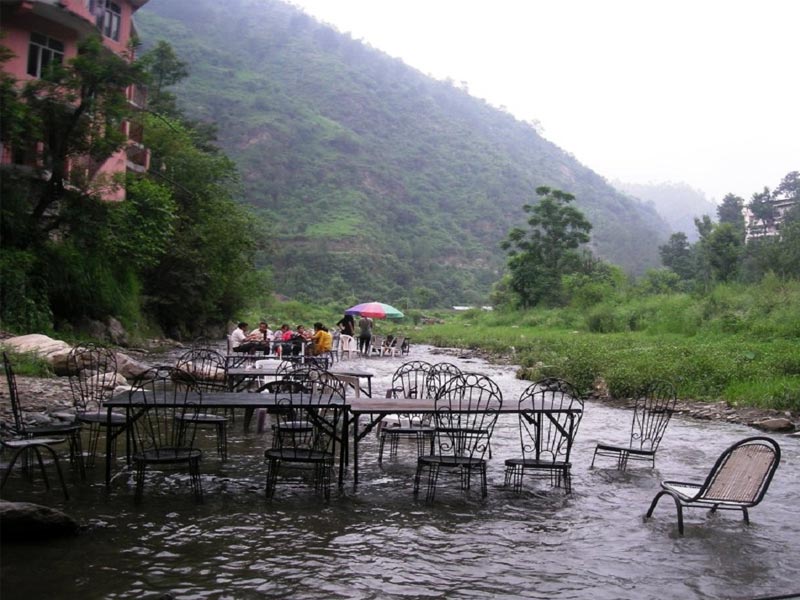 Sadhupul Lake is a must-see attraction in Chail. The lake restaurant is a highlight, serving snacks like Maggi and bread-omlette. Enjoy your favourite snacks and beverages while dipping your feet in the cool lake water and taking in the fresh air and lush greenery. You will have the time of your life here, and nothing about this lake will disappoint you.
Chail Palace
The Maharaja of Patiala owned Chail Palace, which he built in 1891. It has become one of the top tourist destinations in Chail, Himachal Pradesh, since it was converted into a heritage hotel. The historic interior and classic furniture harken back to a bygone era's royal lifestyle. In Chail, there are many cottages to choose from, but this one is the best for a relaxing yet elegant staycation.
If you aren't planning on staying, you can take a quick tour of a section of the palace. What sets it apart from others: The Cafe Palace is an open-air dining area where you can enjoy delicious food while also admiring the natural beauty.
Maharaja's Palace
The Rajgarh hill in Chail is home to this palace, which was built in 1891. This palace, also known as the Rajgarh Palace, is well-furnished and features regal furnishings as well as a touch of royal lifestyle. In the midst of the dense forest and lawns, log huts and cottages surround the palace. Around the palace, there is a lover's hill and a children's park. This is a popular tourist destination in Chail.
The Kali Ka Tibba
The Kali Ka Tibba, or Kali Temple, is perched on the crest of a hill. With the exception of a few trees, there is nothing around the temple. The temple, one of the most beautiful places to visit in Chail, is known for its magnificent views and a variety of activities such as horseback riding and angling.
Gurudwara Sahib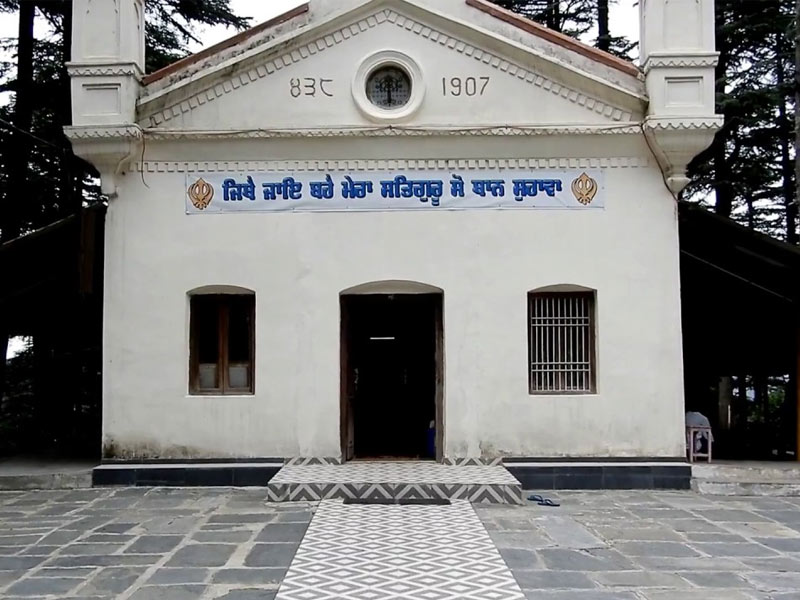 Chail Gurudwara is unique in that it has the appearance of a church. It was built in 1907 and had been deteriorating until it was restored by the Chail Heritage Foundation, a non-profit organization. Chail Gurudwara, one of the most popular religious and famous places in Chail, Himachal Pradesh, is quite an attraction during Sikh festivals such as Gurupurab and Baisakhi. It offers free lodging to visitors in its dormitory and guest rooms, in addition to being a lovely praying spot.
Himalayan Nature Park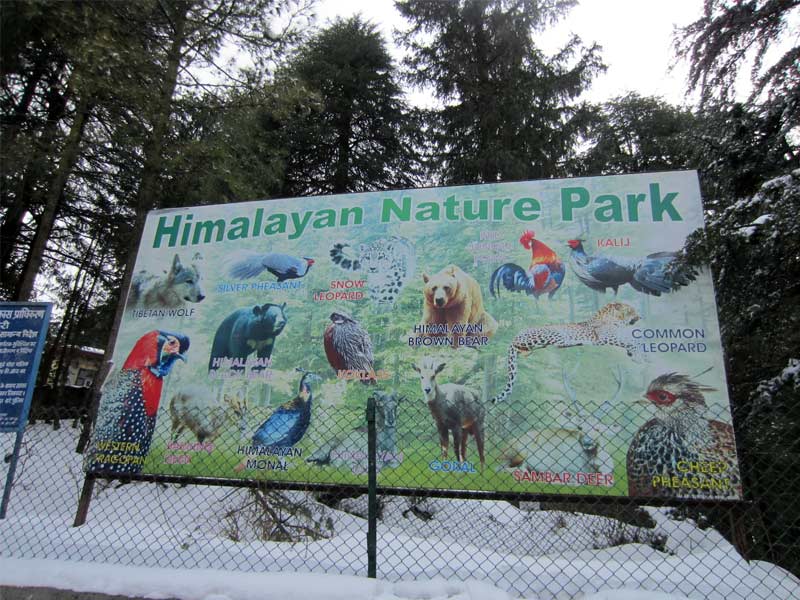 The Himalayan Nature Park in Kufri is one of the best places to see wildlife near Chail. Deer, Black Bear, Tibetan Wolf, Leopard Cat, and Cheer Pheasant are among the animals that can be seen here. Shopaholics can also bring home wooden handicrafts and handloom items from the surrounding area. If you're not sure how to navigate this place on your own, hire a tour guide. You'll have a great time here with your friends and family. It is one of the most beautiful places along the Chail Shimla route.