SCIENCE IS NOT ONLY A DISCIPLE OF REASON BUT, ALSO, ONE OF ROMANCE AND PASSION – Stephen Hawking
And today we throw some bright sunshine on Indian scientists…
In today's world Science has become the basic need of an hour. Everything today is dependent upon the sciences directly or indirectly. From the development of a country, maintaining its high security to make life easier with technology, Science caters to all. Science is a blessing that has been showered upon us by great scientists. Without their efforts, research, and hard work, writing this blog for you would not have been possible. Read this blog and know the things you want to know in just a minute or two. Scientists have made all this possible by giving us the gift of science. 
Be it the field of politics, teaching, marketing, etc. Science has always made things easy, and for this, we can't deny the contribution of our great Indian scientists. Even during this critical time of the pandemic, we can see how science is helping the world to overcome this catastrophe by making things easier, not just in the field of medication but also in other fields. Some so many great Indian scientists have contributed a lot to this world. Being the users of this science, we must know about the great Indian scientists. They have made the country proud with their efforts to recognize them and seek inspiration from them.
HERE IS THE LIST OF FEW GREAT INDIAN SCIENTISTS, EVERYBODY SHOULD KNOW ABOUT AS THEIR CONTRIBUTION TO THE FIELD OF SCIENCE IS SO REMARKABLE THAT NO ONE CAN DENY…
HOMI JEHANGIR BHABHA (1909 – 1966)
Homi Jehangir Bhabha, a nuclear physicist, a founding director, and a professor of physics at Tata Institute of Fundamental Research is one of the most renowned Indian scientists. Popularly also known as the "Father of Indian nuclear program." He was also the founder of Bhabha Atomic Centre, which earlier was known as the Atomic Energy Establishment, Trombay. He was the award receiver of Adams Prize (1942) and Padma Bhushan (1954). He was also the nominee of the Nobel Prize for physics in 1951 and 1953-1956. 
In the year 1933, Bhabha named "The Absorption of Cosmic Radiation" got published, which also helped him win the Issac Newton studentship. He established the Cosmic Ray Research Unit at the institute and worked on the theory of point particles. He is known in the whole world to derive a correct expression for the probability of scattering positrons by electrons. Now, this process has been named the Bhabha scattering. 
His major contribution in sciences includes the R-process, Compton scattering, and advancement of nuclear physics. Unfortunately, he died in a plane crash while heading to Vienna in the year 1966. But he is still alive in everybody's heart and science with his deeds and extraordinary works. 
JAGADISH CHANDRA BOSE (1858 – 1937)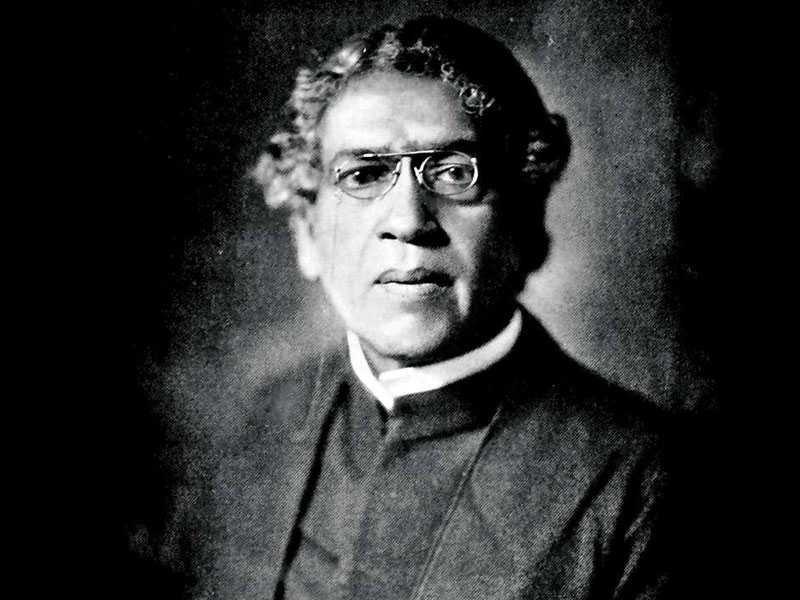 Jagadish Chandra Bose, a man with knowledge of so many fields, was a biologist, botanist, physicist, and science fiction writer. He has made a significant contribution in the field of plant science. Institute of Electrical and Electronics Engineers (IEEE) had named him one of the fathers of radio science. He is also known as the father of Bengali Science Fiction. Even a crater on the moon has been named after him in his honor. 
He was awarded Companion of the Order of Indian Empire (CIE) in 1903, Companion of the Star of India (CSI) in 1911, and Knight Bachelor in 1911. He is best known for his Radio, Millimetre waves, and, most importantly, Cresco graph. In his research, if Cresco graph, he stated the plants living creatures by observing the motion in the tissues of the plants. He was a man of many talents. But we lose this gem of Indian Science in the year 1937. 
DOCTOR AVUL PAKIR JAINULABDEEN ABDUL KALAM (1931 – 2015)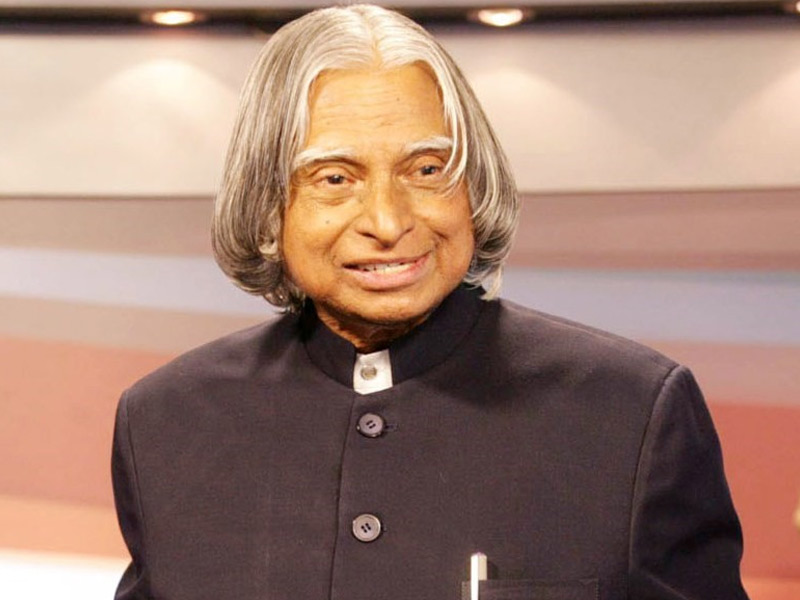 Dr. Avul Pakir Jainulabdeen Abdul Kalam or Dr. APJ Abdul Kalam was an Indian Scientist and the former Indian President, the inspiration of many and a most humble figure. He spent four decades serving as a Science Administrator and a Scientist in Indian Research Space Organisation (ISRO) and Defence Research and Development Organisation (DRDO). He came to be known as "The Missile Man of India "due to his intimate involvement in military missile development. He was best known for his work on the development of bastille missile and launch vehicle technology. He also played a crucial role in the nuclear tests of 1998 of Pokhran-II.
He was the award holder of several awards, including Padma Bhushan in 1981, Padma Vibhushan in 1990, and Bharat Ratna in 1997. He was referred to as the "People's President." But 2015 was a terrible year that broke the hearts of many as while delivering a lecture in The Indian Institute of Management Shillong, he collapsed due to the cardiac arrest. His funereal procession was attended by so many people, including the national level dignitaries. 
VIKRAM SARABHAI ( 1919 – 1971)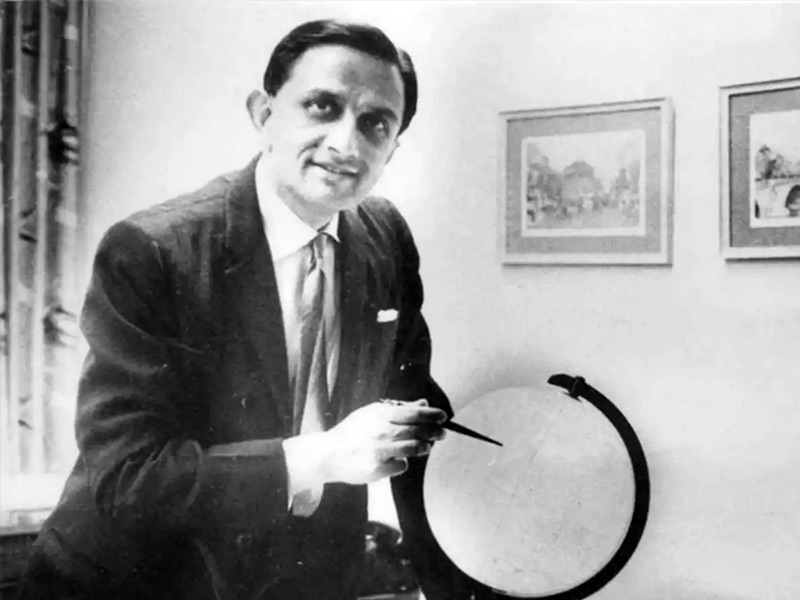 Vikram Sarabhai was also one of the greatest Indian scientists was an astronomer and a physicist. He was the initiator of Space Research and helped a lot in developing nuclear power in India. He belonged to a family of industrialists. His daughter Mallika gained popularity as an actress, and his son Kartikeya is also in science. His role was so prominent in the launching of India's first satellite, "Aryabhata." He is considered the "Father of Indian Space Research Organization." 
He was too awarded the Padma Bhushan in 1966 and Padma Vibhushan in 1972. On December 30th in 1971, he was about to review the design of SLV. But unfortunately, he left for the heavenly abode that day due to cardiac arrest at the age of 52.
CHANDRASHEKHARA VENKETA RAMAN (1888 – 1970 )
Chandrasekhara Venkata Raman, or CV Raman, an Indian physicist, was also a renowned and great Indian scientist. He is known for discovering that when light transverses transparent material, the light that gets deflected changes its amplitude and wavelength. This term of the scattering of life has been termed the Raman Effect. He was also awarded many awards, i.e., Fellow of the Royal Society in 1924, Matteucci Medal in 1924, Knight Bachelor in 1930, Hughes Medal in 1930, Nobel Prize in Physics (1930), Bharat Ratna in 1954, and The Lenin Peace Prize in 1957.
He had a great interest in music, and he worked out the theory of transverse vibration of string instruments. To the most famous story of his life, we are already aware of the fascination within him by seeing the blue color of the sea during his voyage home from England. And the result of this fascination was the Raman Effect. In the year 1970, while performing some experiments in the laboratory, he suffered cardiac arrest and was immediately hospitalized. Although he lived few days after it and then died.
These were some of the great Indian scientists about whom everybody should know. As their contribution to science and enhancing the prestige of India in al over the world is commendable. We all should express our gratitude to them to give us a better and easier life from their research and hard works.