Greenland is an amazing huge island country that serves as a great paradise for travelers. In the northernmost part of the Arctic Ocean, Greenland is known for its naturally occurring phenomenon; The Northern Lights. The name given to this beautiful and stunning island is contrary, as most of the landmass of this Danish country is covered with ice.
Having a limited population that also comprising in its capital city, Greenland is picturesque and one of the best destinations to spend some quality time. For adventure lovers, it serves as one of the best choices. Greenland has a lot to offer to its tourists and gives them some goose-bumps like memories. If you are also planning to visit these super amazing islands and enjoy this one of the most magical countries in the world.
BEST TIME TO VISIT GREENLAND
It is a little hard to point out the best time to visit Greenland. This picturesque island offers different interesting and engaging activities for different climatic and weather. Island is mostly covered with snow throughout the year; hence, the temperature of this place stays on the lower end of the thermometer.
But if you want to experience the sunlight in Greenland, then the best time to visit Greenland is From May to August as during these months you can experience the midnight sun. If you are interested to witness the magical and magnificent Northern Lights phenomenon, then the best time to visit Greenland is during winters or in autumn.
HOW TO REACH GREENLAND?
To reach the destination, completes almost the first half of planning a trip. So, the most ideal way to reach Greenland is by air. Greenland comprises two major airports that can be reached either from Denmark or from Iceland. However, the best way to reach Greenland is by taking a flight to Copenhagen and hop on to a connecting Air Greenland or Air Iceland flight to reach the island. There are flights easily available for the capital of Denmark from India. Also, there is an option for a cruise from Iceland, Europe, and Canada to reach the island.
THINGS TO DO IN GREENLAND
Besides witnessing the phenomenon of green lights, Greenland has ample things to offer to its visitors.
Hiking in Greenland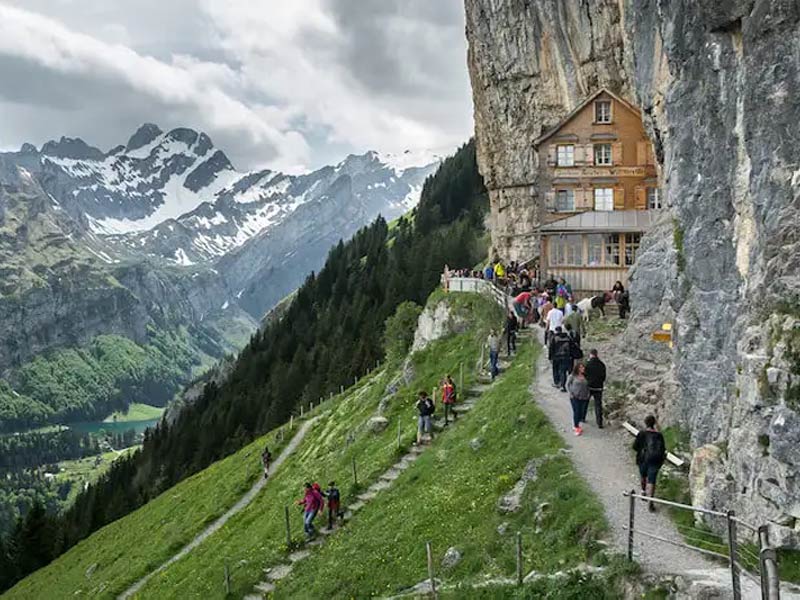 One of the most favorite activities of the visitors of Greenland, especially in summers, is hiking the arctic circle. Greenland makes up so many rocky mountains and valleys that gives an immense pleasure to climb when it is not covered with snow. The mountains are packed with different flora, glaciers, rocky surfaces, and much more. It has everything that is a dream of an adventure-loving person. But yes, take care of the medications and food when you are planning hiking in Greenland.
Kayaking along the Blue River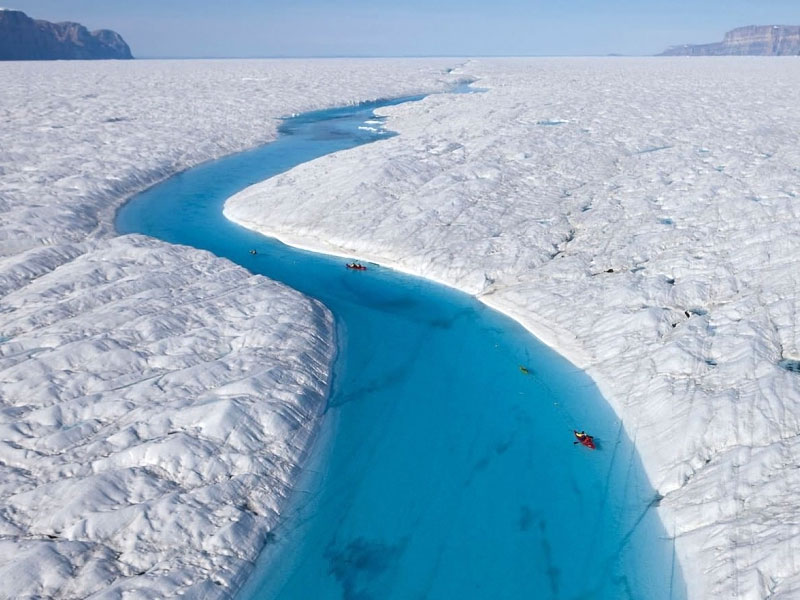 How can one miss Kayaking along the Blue River while being in Greenland? It is a popular activity in Greenland is to explore the dreamy ice-blue waters of the Petermann Glacier. In summers, this glacier is subjected to some thawing by the sunshine that leads to the formation of the crystal blue waters of the river. Undoubtedly, it is one of the best places to pay a visit to Greenland. The most interesting and unique feature about the river is that it is susceptible to change in the flow of its course every year. Here you can revel in the serenity of the untouched surroundings.
Enjoy the hot springs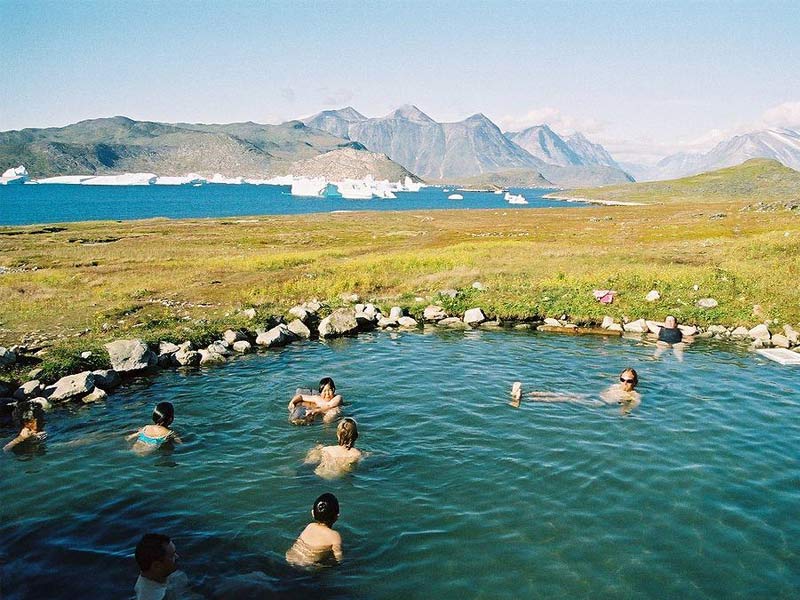 If you want to spend a day in Greenland all by relaxing, then there is a special surprise waiting for you. And this surprise is nothing but a few hot springs. These hot springs are open for tourists and here you can have a relaxing dip. In these hot springs temperature of the water remains about 37 degrees centigrade. These hot springs serve as the perfect spot to have a perfect date with a loved one.
Explore Qaqortoq
Besides its beautiful capital, Greenland has another quaint town that is Qaqortoq in its lap that is really worth exploring. Here, in this town, you can have a stroll in and get a glimpse of the beauty of the architectural wonders, museum, and the only existing fountain in the whole of Greenland. Qaqortoq is known for its local cuisines and people are crazy about a local dish here, called Suaasat. This dish is filled with seafood or a steaming cup of Greenlandic coffee.
Indulge yourself in Whale watching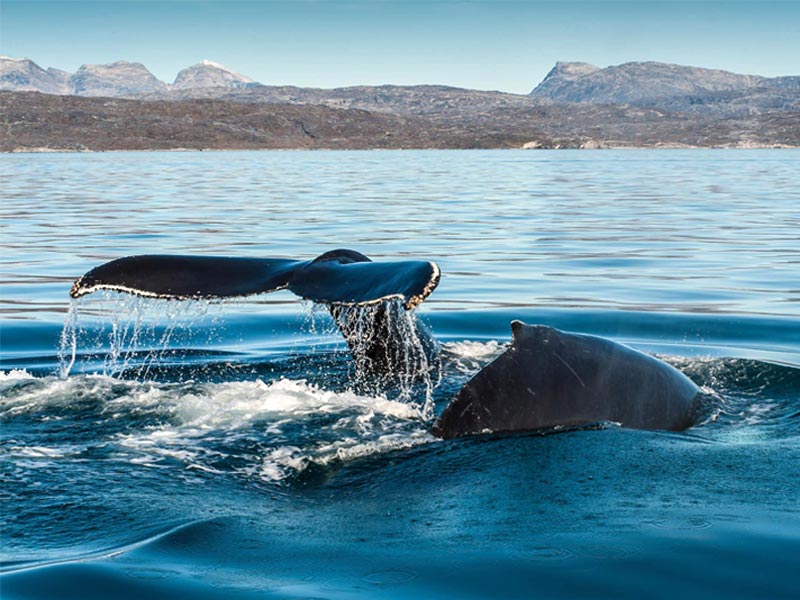 One of the top things to do for the visitors in Greenland is to witness an up-close encounter with whales. The best months to witness the cruising among icebergs and whale watching along the breathtaking coastline. Here you can witness humpback, fin whales, minke, and occasionally you can also witness blue whales, beluga whales, pilot whales, sperm whales, and so on. But you need to be patient and calm in order to witness these spectacular moments.