The series 'Hotel Transylvania 4' begins with a flashback of Drac reminiscing the memories of his past days, when it was "just the two of us," referring to him and Mavis – when his daughter was young and they used to have fun all over the hotel. However, throughout the series, she has appeared married and had a child, and the most recent instalment also witnesses Drac finding his love.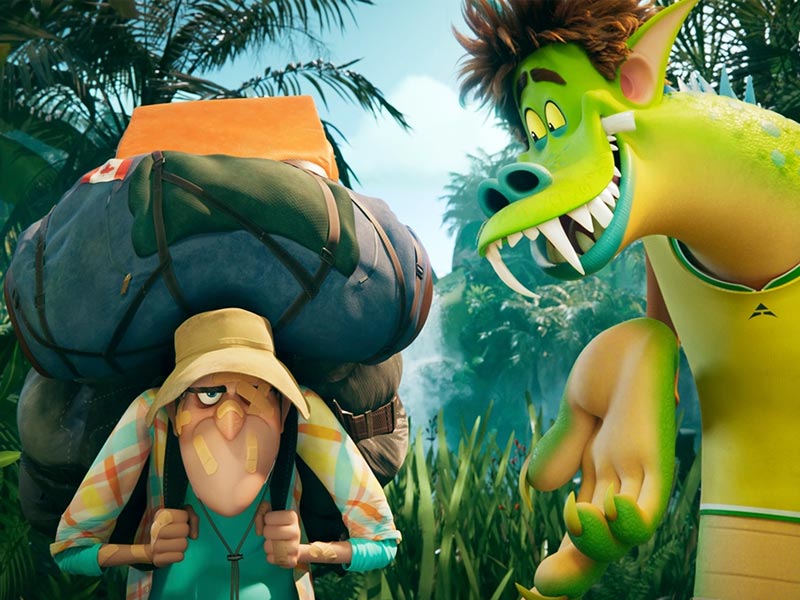 The emotional crux of the series, Hotel Transylvania 4 has proven to be the perfect portrayal of the bonds of love and family.
And while repetitive, this is also one of the things, what makes the series tolerable for adult viewers. Meanwhile, there is enough of silliness for the little ones, including those godawful plotless dance sequences. Then there is continuation of visual gags of the series caused by the monster characters.
Then there is some slapstick and pratfalls thrown in as well, and instead of having the weak plot, the series allows the audience themselves to laugh and get nostalgic as it gives them their childhood days again as they embrace the humour in the movie.
If that kind of enigma keeps you awake at night, or if you just enjoy a lot of kid-friendly animated slapstick, the fourth instalment of the animated series about every monster's favourite home away from home might make you laugh. In this first of the films to bypass theatres and go straight to streaming, Adam Sandler stars as Drac (while his old friend Kevin James stays at home as Frankenstein's monster). Brian Hull, a Disney YouTuber and cartoon voice impersonator, has taken his place.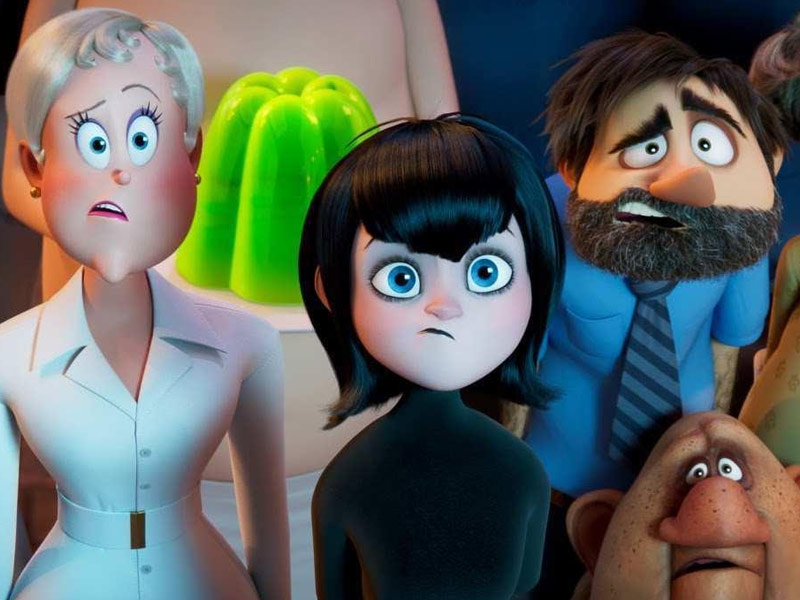 Surprisingly, the stand-in performs a better Sandler than the returning Andy Samberg performs as Drac's annoying and very human son-in-law, Johnny. Drac becomes human, a paunchy, fangless, middle-aged hotelier with a combover, thanks to the unintentional use of a magical MacGuffin provided by Van Helsing (Gaffigan), while Johnny begins his own transformation into a dragon . Drac, obviously, dislikes this very existence of daywalker and then with Johnny sets off into the jungle for the search of a replacement crystal for the MacGuffin before theyget trapped in this manner.
Johnny, played by Andy Samberg, is as annoying and adorable as ever as a human who got trapped in a world full of monsters. Now, Drac and his close friends that have been voiced by some great actors like David Spade, Steve Buscemi, and Keegan Michael-Key are experiencing and living their life from his perspective only. Again, the jokes are of the silly variety, but there are enough of laughs to be had as the wives of everybody, all of a sudden discover what their other halves have done. Sometimes all you need for a good chuckle is that relatability.
Adam Sandler did not return as Drac's voice for this latest 'Hotel Transylvania 4,' for unknown reasons, but his replacement, David Hull, does an apt impression, so you don't notice. In terms of how it compares to the previous instalments, this is a slight improvement over three, though not as strong as the first or second film, and the climax is likely the least interesting part of the film.
Still, with 'Hotel Transylvania 4' streaming on Amazon, you don't even have to leave your couch to check it out, and it's always worth embracing one's inner child every now and then.
After Hotel Transylvania: Summer Vacation seemed to end the franchise by giving the widower Drac another chance of leading a happy life with Ericka van Helsing (Hahn, who still had one of the ugliest character designs in animation history), it was arguably time to put the franchise to rest for good. So, for this unnecessary chapter, at least the writing team had the foresight to return to what gave the original a little spark of life.
The love-hate relationship of Drac and Johnny (Drac does the hate, and oblivious Johnny  does not have anything but admiration for his grumpy in-law). It's all very familiar, with Drac learning to appreciate the idiot who married his daughter, Mavis (Gomez).
The franchise has never been exactly stunning or thrilling, but this time around the script, it appears more like the end result of a lot of punch-up sessions, however the animation has some uninspired cinematography, plasticky feel ,and flat that leaves the whole affair threadbare, if still it is comfortably familiar. Callbacks and Easter eggs abound in the earlier films, including the return of Gremlin Airlines in a sequence that feels like leftover gags from the cabin crew's last appearance. The best parts are still the old joke about Drac's diminished dignity being further battered by pratfalls, just as they were in the first three movies.