With Valentine's Day just around the corner, it's that time of year when a slew of romcoms appears on streaming services. None of them will be able to match the genius of films like Sleepless in Seattle or Notting Hill, but that isn't for lack of trying. Various challenges have delivered interesting or creative variations on the rom-com genre throughout the years. Still, Love Tactics, a Turkish film, is not one of them. When every other Netflix release in February is a romantic comedy, you know it's February.
We just saw Into the Wind, a mediocre film that conflated dreamy with making its audience asleep, so Love Tactics has a low bar to clear. It comfortably clears that hurdle on the strength of its more positive tone and dynamic idea, even if a movie has some of the same flaws — most notably, a formulaic screenplay that underserves two protagonists with genuine chemistry.
Plot Of Love Tactics
Kerem (Sukru Ozyildiz) and Asli (Demet zdemir) are doing well. They are, or at least they believe they are. Kerem is an ad executive playboy who wanders around his office with an incredible amount of swagger. In contrast, Asli is a self-assured, powerful fashion designer and blogger. Asli resolves to make a man her project when one of her blog followers challenges her to make a man fall in love with her using all the advice she gives out. Kerem makes a similar wager with his pals that he can truly comprehend love, and the two end up meeting on a night out.
They use their customary strategies, believing they know everything there is to know about the opposing sex. Still, before they realise it, they start catching feelings. Asli and Kerem continue to update their separate friend groups on their progress. They believe they're making progress, but they're both terrified of realising how close they've grown. With the truth about to be revealed (and both of them frightened of being wounded), Asli and Kerem must decide whether they're willing to give up their love games and pursue the real deal.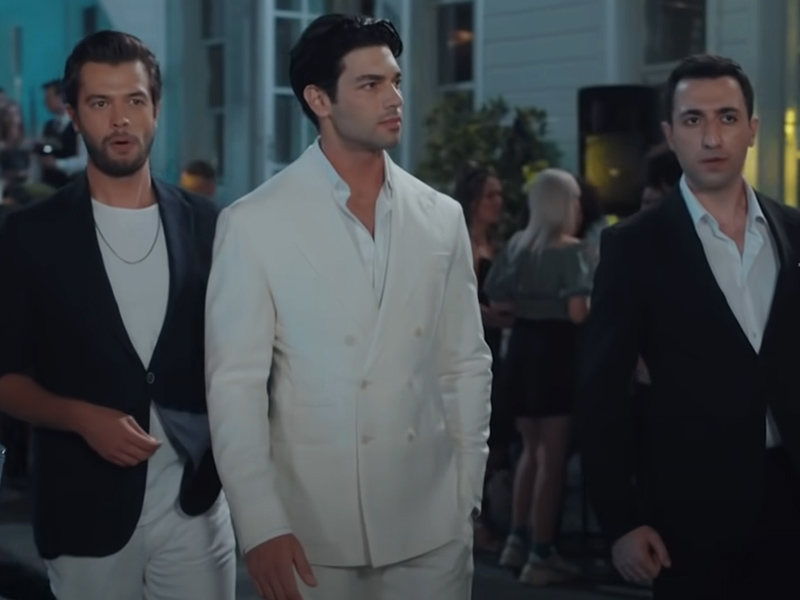 Love Tactics- A Review
Love Tactics is not only boring and predictable, but it's also terribly shallow, undermining the character values of its major female star, Asli, at its worst. The plot revolves around a fashion designer/blogger named Asli and a hotshot advertising executive named Kerem, who both believe they know everything there is to know about love.
The basic assumption is as follows: Asli (Demet Zdemir) is a stunning fashion designer and blogger who plans to avenge a friend's recent tragedy by wooing a self-proclaimed playboy, making him fall in love with her, shattering his heart, and writing about the whole thing. Kerem (Sukru Ozyildiz) is the scapegoat. This stunning advertising executive is playing a game of his own at the demand of his buddies, who believe that his womanising antics render him incapable of comprehending love. I'm sure you can predict how this will end, and you'd be correct, but sometimes it's more about the journey than the goal.
The voyage is split rather evenly between the two leads, and Love Tactics clarifies the parallels between their undertakings. Almost every scene in the movie that isn't shared by Kerem and Asli ping-pongs back and forth between them, as we witness them both having the same views based on the same cliches and moderately sexist mindsets.
Sometimes this results in mediocre comedy, such as an extended sequence in which both refuse to call the other even though their phones are about to ring. Other times it results in intriguing predicaments, such as when neither knows the other is playing them but can't quite believe genuine coincidences keep bringing them together.
However, Asli and Kerem are inexorably drawn together repeatedly, and the more time they spend together, the more in love they become. This is credible, considering that these are two very attractive actors with apparent sexual chemistry. Still, it isn't entertaining given how closely this picture follows genre conventions. Kerem understands that Asli's womanising results from a tragic history and that he's a more sensitive and thoughtful person than she knew. At the same time, Asli realises that women are more than just another notch on the bedpost.
Love Tactics has a weird tone, with some corny moments plucked from other romcoms. As mentioned earlier, the pottery scene from Ghost, the first kiss in the rain, and the airport are just a few examples. However, none of these scenes is played humorously; instead, everything is played straight. The few gags that genuinely succeed come from Kerem's fumbling admission that he can't have sex because a horse kicked him in the groin. There's also a scene in which Cansu refers to a tuna as a bird, but there's not much more that's humorous.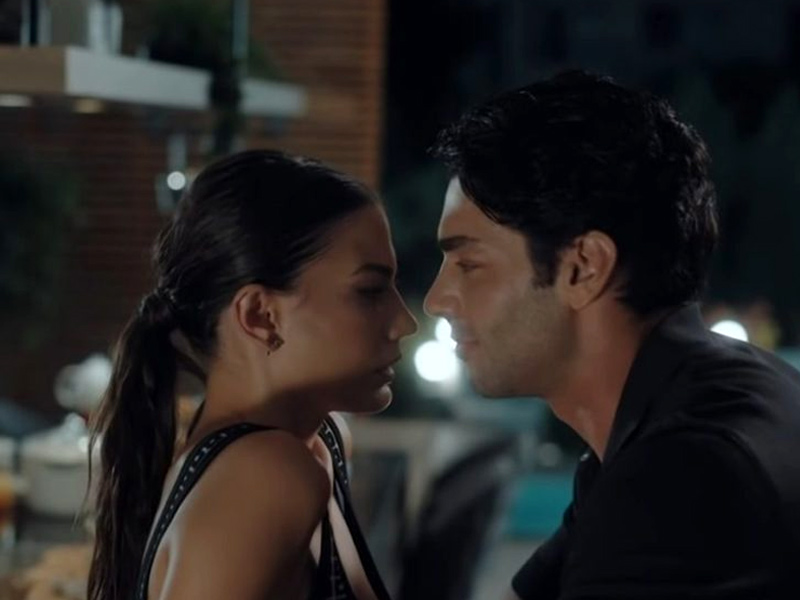 Instead, these momentary flashes of comedy are smothered in favour of an predictable film that lacks any sense of originality or twist on well-worn cliches. Normally, this wouldn't be a problem. Still, the ending practically contradicts the film's early assertions that its protagonists are strong and self-sufficient.
Love Tactics is unlikely to be a Netflix hit, thanks to its lack of memorable humour, paper-thin characters with strange motivations, and repetitive, predictable tone.