Bhimtal is a well-known lake city in the Kumaon region. Bhimtal, which is older than Nainital, is named after the majestic character Bhima from the Mahabharata. Bhimtal, located 1370 meters above sea level, provides visitors with majestic scenic beauty.
The main draw of this location is a small island in the middle of the lake that also houses a large aquarium. Bhimtal has exceptional views and vistas of mother nature and is a nature lover's paradise.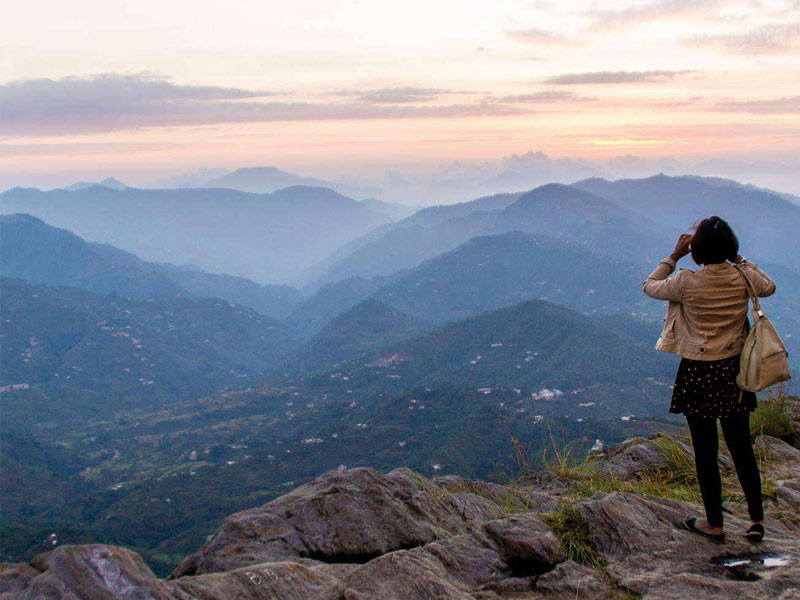 The pristine blue lake and several temples scattered throughout the mountains make it one of the most popular destinations for those looking to relax away from the hustle and bustle of the city while remaining close to it.
Bhimtal's historical significance
Bhimtal came under British control following the Anglo-Nepalese War, also known as the Gorkha War of 1814-1816.
There are still pedestrian routes that connect Kathgodam and other Kumaoni regions. These routes, which also lead to Tibet and Nepal, are thought to be remnants of the ancient silk route.
The famous Shiva temple along the Bhimtal lake is thought to have been built in the 17th century AD by Baz Bahadur, King of Kumaon and ruler of the Chand Dynasty.
Aquarium of Bhimtal
The aquarium in the lake's center is a popular tourist attraction that casts a magical spell on all who visit.
The aquarium was previously a restaurant that has been converted into an aquarium to preserve the area's natural aqua-marine vegetation. The only way to get to the aquarium is to ride a boat on the lake.
Activities in Bhimtal
Bhimtal and its surroundings provide a diverse range of activities and sightseeing opportunities.
Fishing and boating
Boating and fishing are two of the most popular tourist activities in the area. Bhimtal has three lovely lakes: Bhimtal Lake, Sattal Lake, and Naukuchiatal Lake.
Bhimtal Lake provides the most magical experience by allowing visitors to visit the island located in the middle of the lake. The setting is quite picturesque and provides visitors with a vivid experience.
You can go fishing or angling in these lakes and bring your catch home for a tasty meal.
Camping and stargazing
This one is especially for people who live in Delhi or other polluted metropolises and haven't seen a clear sky in years.
The camp, located in the lush green forests of the Bhimtal mountain range, provides tourists and campers with an unforgettable experience.
You can enjoy gazing at the star-studded sky and feeling refreshed in the natural fresh air that this location provides.
Family and friends picnic
Relax by having a picnic with your family or friends on the banks of Bhimtal's three lakes.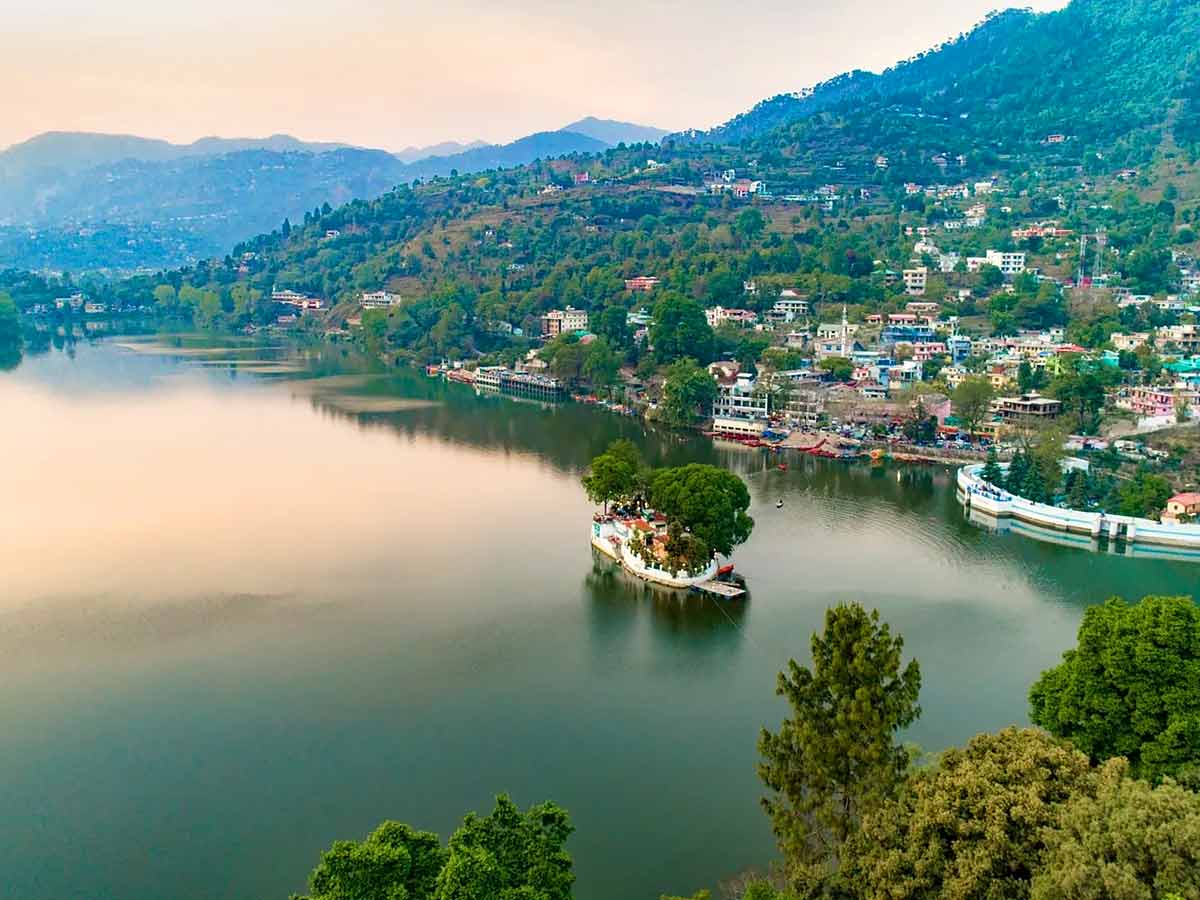 The lakes are a popular picnic destination for both locals and tourists. Prepare your food and spend a relaxing day at the lake with your loved ones.
Sightseeing
Aside from lakes, Bhimtal is home to several temples. Victoria Dam is only 1.9 kilometers away, Hidimba Parvat is 5 kilometers away, Bhimeshwar Mahadev Temple is 3.7 kilometers away, Hanuman Garhi temple is 22 kilometers away, and Nag temple is 3.7 kilometers away, and Folk Culture Museum is nearby.
Visiting the street market
Look for Garhwali paintings, carpets, statues, organic products, and handmade candles in Bhimtal's local street market. Also, don't miss out on the local cuisine, which is an unforgettable experience.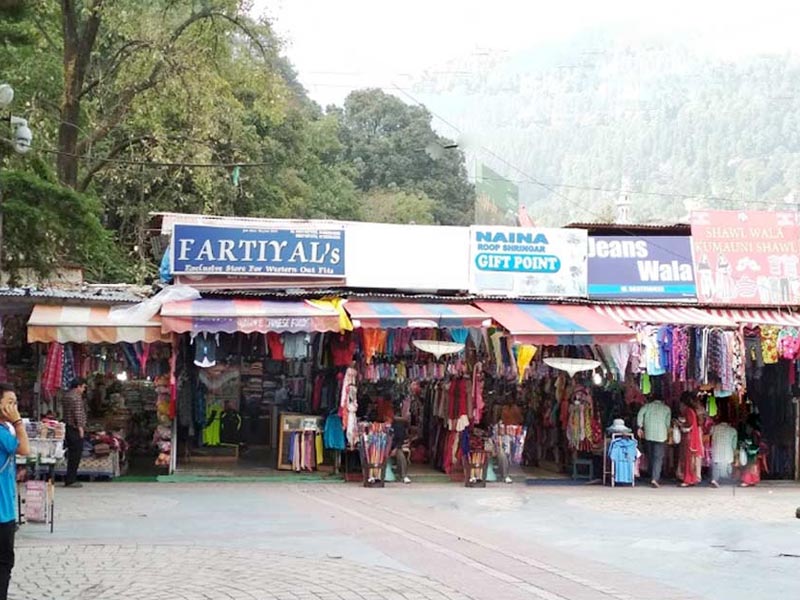 If you enjoy adventure, Bhimtal will not disappoint you. At regular intervals, a variety of adventure activities are held in and around Bhimtal.
The following are some of the activities that draw a large number of tourists to Bhimal
Hiking and trekking
Bhimtal is surrounded on all sides by dense, lush green forests, making it an ideal location for trekking and hiking.
There are both long and short trails in the Bhimtal mountains.
On these mountains, you can also see a variety of migratory and resident birds while trekking.
Paragliding and dirt biking
Fly high above the mountains and forests of Bhimtal while paragliding to get a bird's eye view of the valley.
Naukuchiatal, which is only 4 kilometers from Bhimtal, is a popular spot for activities such as paragliding and dirt biking.
Dirt Biking is the sport for you if you want to feel your adrenaline rush through your veins. Witness the beautiful yet dangerous mountains from a new perspective and cross one of these adventure sports off your bucket list.
Bhimtal Festivities
If you want to be a part of the Bhimtal festival and carnival, July is the month to visit. The Hareli festival, which celebrates the good harvest, is held here in July. Fairs, cultural performances, and bike and car events are among the festival activities.
The festival highlights Bhimtal's cultural and historical significance and brings you much closer to the way of life of the locals.
How to Get to Bhimtal
Bhimtal is only 22 kilometers from Nainital. You can drive yourself or take a taxi to Bhimtal. There is a regular bus service between Bhimtal and Nainital.
There is no dedicated railway station or airport in Bhimtal. If you are traveling by train, the nearest station is Kathgodam Railway Station, which is 30 kilometers from Nainital.
To get to Bhimtal, you can take a private or shared taxi from the station. Some buses run between the railway station and Bhimtal.
If you are flying, the nearest airport is Pantnagar, which is 56 kilometers away. You can take a private or shared taxi from Delhi to Bhimtal via NH 109.