Churu is a city in the Indian state of Rajasthan, located in the desert area. It is renowned as the entry point of Rajasthan's Thar Desert. Churu District's administrative headquarters are located here. It is a junction station on the railway line to Bikaner and is located in the Thar Desert on National Highway 52, which connects Sangrur and Ankola.
It is located near the Thar Desert's shifting sand dunes and features enormous havelis with magnificent fresco paintings, such as Kanhaiya Lal Bagla Ki Haweli and Surana Haweli, each with hundreds of little windows. It also has several excellent Chhatris. A holy site of the Nath sect of Sadhus is located near the town, and there are life-size marble statues of their deities as well as a location for prayers.
History of Churu
The Churru jat of the Jat tribe built it around 1620 AD. It was thereafter held by Rathore (Banirot) rajputs (also the home of Thailasar) before falling under Bikaner's control during the conflict of 1871. To protect the city fort, the Shekhawats (Taknet) battled with the Rathores (Banirot). This conflict is remembered for the use of silver cannon shells. The Taknet and Banirot families have descendants who still live in the city. Churu, an oasis in the midst of changing golden sand dunes, serves as the entrance to the Thar Desert.
It was a part of Bikaner State before India's independence in 1947. When the administration of Bikaner State was reformed in 1948, the district was formed by combining three tehsils: Churu, Rajgarh, and Taranagar. Churu, Sidhmukh, Sadulpur, Ratangarh, Sujangarh, Sardarsahar, Taranagar, and Bidasar are the eight tehsils now.
Climate and Geography 
Churu is 292 metres above sea level. Large changing sand dunes ring Churu. The vegetation in the region is sparse. Sand dunes may be found all across the area, as well as a handful of tiny limestone hills. Temperatures in the region have broken records, ranging from below freezing in the winter to above 50 degrees in the summer afternoons. In the months of December and January, it's not uncommon to see ice in little waterpots or frozen water dews on the small plants before daylight. Summer evenings, on the other hand, may be colder and winter days, warmer.
The lowest and maximum temperatures in Churu are quite variable. On the 1st and 2nd of June 2019, Churu's lowest recorded temperature was -4.6 °C (23.7 °F) and its maximum temperature was 50.8 °C (123.4 °F). Churu reported a high temperature of 50 °C (122 °F) even in 2020. Churu reported a low of 1.5 degrees Celsius (29.3 degrees Fahrenheit) on December 30, 2020, the lowest in 46 years.
Places to see…
Babosa Dham 
This is one of the holy locations to visit in Churu and has a fascinating history. It is dedicated to Babosa Maharaj. Babosa Dham Charu attracts visitors from all across the country and is affiliated with a popular belief.
If you tie a coconut here, it is said that your desires would be accomplished and all incurable ailments will leave. Tourists come to observe the tranquilly and find answers to their issues. If you're visiting Churu, this is a must-see attraction.
Tal Chappar Wildlife Sanctuary 
Tal Chappar Wildlife Sanctuary is one of the most interesting Churu visiting spots, offering a thrilling and adventurous experience. If you enjoy viewing birds and nature, this location will provide you with a unique and stunning bird watching experience, as well as the opportunity to photograph the scene to take home memories. You'll see Black bucks, as well as a variety of other birds and animals, for a memorable encounter.
Churu Fort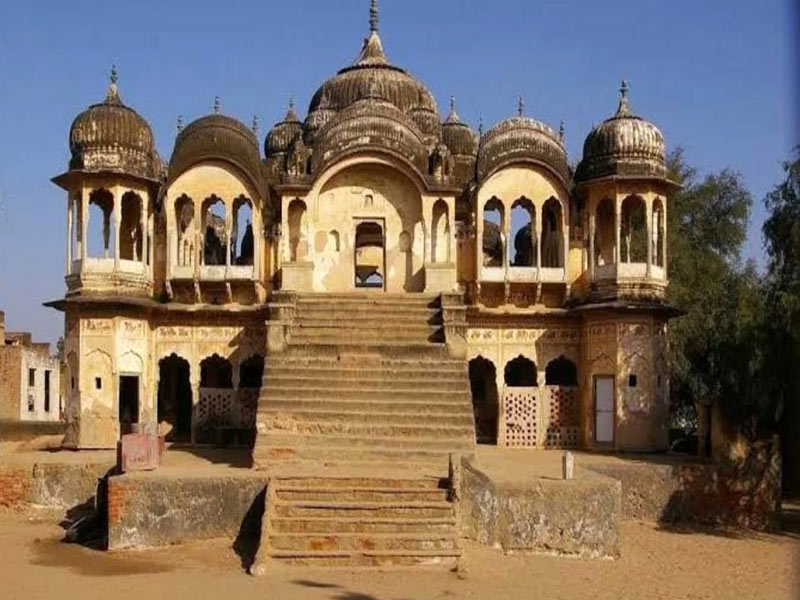 Churu Fort, which dates back to 1964, has an intriguing history since an incident that occurred here is unique. It is a historical attraction that attracts people from all across the country. It was built by Thakur Kushal Singh. This fort was designed to protect the state's citizens, but when ammunition ran short during the conflict, sea shells were launched towards the enemy. It is one of Churu's most intriguing tourist attractions and a must-see throughout your holiday.
Surana Haveli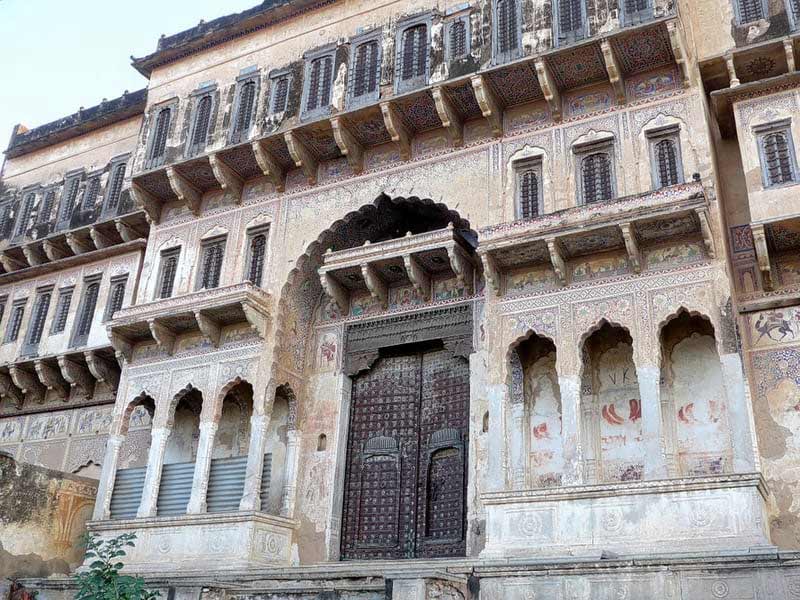 Surana Haveli, one of Churu's most popular tourist attractions, was erected in 1870 and is recognised for its magnificent architecture. This haveli, also known as the Wind Palace or Mahal Hawa of Churu, has 1111 doors and windows that could accommodate camels and horses. This is one of Churu's most magnificent historic sites, and you can't miss it if you're in town. View the haveli's exquisite interiors and gain insight into people's former lifestyles.
How to reach Churu?
Churu enthrall you with its fascinating beauty, with majestic havelis and magnificent fortifications painted with bright frescos, embellishing a landscape of smooth desert sand spread in exquisite patterns of dunes. The city is an oasis of rich and bold hues in the middle of a desert, exuding regal beauty in every aspect.
Getting to Churu via Air: Churu does not have frequent flights to other major cities in the country. The nearest airport is in Jaipur, which is 183 kilometres away.
How to Get to Churu via Train: Churu is easily accessible by train from all the country's main cities.