Stranger Things, one of Netflix's most popular original series, has been renewed for a Stranger Things season 4 after a lengthy (read: three-year) hiatus. The Duffer Brothers, on the other hand, want you to ignore the time gap. Despite the fact that the kids (if they are still that, as many of them are adults) appear to have aged significantly, only six months are supposed to have passed in the universe.
Stranger Things Season 4 Part 1 premiered on May 27, and the seven-episode season was a hit, as it answered many of the questions that had been left unanswered in previous seasons. Following the events of the third season finale, the new season began with the aftermath of the Battle of Starcourt. For the first time in the new season, the show's major characters were seen scattered in various locations.
While Part 1 of Stranger Things Season 4 was released, the season's two main episodes will be released separately in July as part of the season's second volume. However, ahead of its release, the showrunners have made sure to leave fans on a high note as they anticipate Part 2. Among many other things, the Part 1 finale succeeded in giving us a glimpse into the show's villain Vecna's abilities. Here's a look at the big reveals from the finale as we wait for the second volume.
In the finale, Vecna revealed his true identity to Eleven and Nancy. Vecna speaks of restoring balance in a broken world, and she is seen preying on humans' guilt and other feelings in order to gain control over them.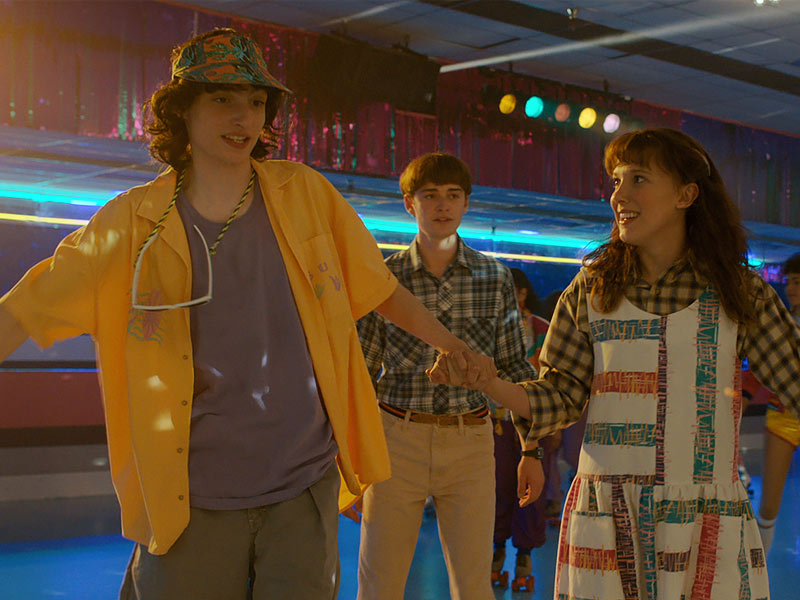 Vecna is shown torturing his victims by inflicting headaches and causing them to have waking nightmares.
Anyway, many of our heroes are scattered after Season 3's whirlwind finale and everything that happened with the Mind Flayer. Eleven or Jane Hopper (Millie Bobby Brown), who lost her powers as a result of the Upside Down's biggest beastie, now lives with the Byers in California. As we all know, Jim Hopper (David Habour) is alive and well, but he is trapped in the hostile Soviet Union.
Mike Wheeler (Finn Wolfhard), Dustin Henderson (Gaten Matarazzo), Lucas Sinclair (Caleb McLaughlin), and other major characters are still at Hawkins. They're all still dealing with personal issues.
   Also read: F*ck Love Too: Is this new Dutch Rom-Com on Netflix worth watching?
Mike and Dustin join the Hellfire Club, a group of weirdos who bond over tabletop RPGs (if only they had video games) and recruit Lucas' sister Erica. Lucas joins the cool guys club and wins the basketball championship, while Mike and Dustin join the Hellfire Club, a group of weirdos who bond over tabletop RPGs (if only they had video games) and lure in Lucas' sister Erica (Priah Ferguson). Max (Sadie Sink) is still grieving over her brother Billy's death (Dacre Montgomery). Meanwhile, Eleven is being bullied at school, and Will is powerless to stop it.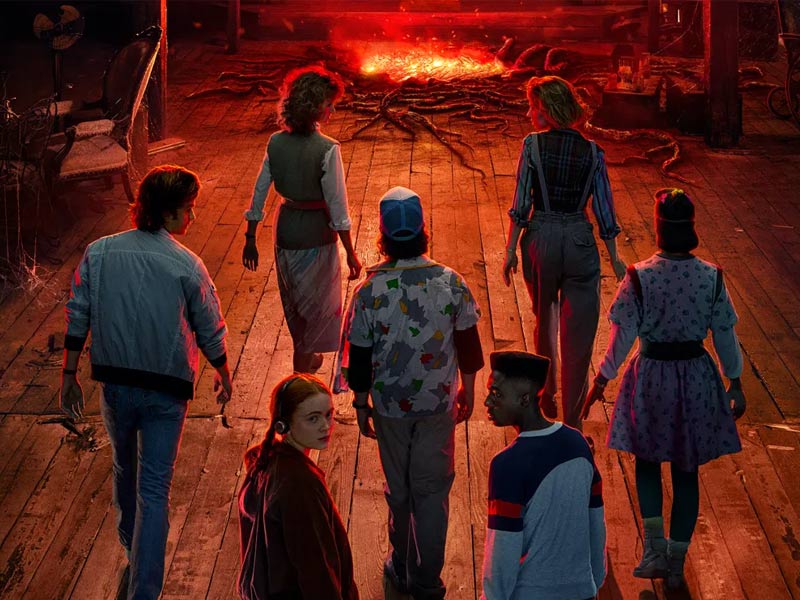 But this is Stranger Things, and while it excels at teen or coming-of-age drama, its selling point is its creepy, pulpy, campy horror elements. Chrissy Cunningham, who plays Grace Van Dien, is a new addition who introduces the spooky stuff this season. Visions of her deceased family and a grandfather clock that appears to be ticking right up until her death plague her. There is a terrifying creature that only she can see before she dies. A scene involving her is the show's most gruesome to date.
Stranger Things season 4 has a lot to offer in terms of entertainment.
There are several thrilling moments, and the show enters truly spine-chillingly scary territory for the first time. The interplay between the characters is entertaining, and there is a nice nod to old-school horror and other genre films.
I'm not a fan of the way the Duffer Brothers have appropriated elements from horror legends and labeled it "homage" (I used to call the show Familiar Things in the first season), but the references are more subtle this time, with the exception of one case. There is also a good balance of humor and darker moments this season.
However, all of the positive aspects are overshadowed by painfully long runtimes and uneven plotting, particularly the latter. The episodes are long, and believe me when I say that they feel long.
This has been a problem with many Netflix shows, but Stranger Things season 4 puts everything else on the back burner. It's as if the writers are sadists who don't want you to enjoy the show, despite the fact that the writing is occasionally excellent. Stranger Things season 4 acts like a rambunctious adolescent, even one of its heroes.
You can sigh with relief because none of the main characters died in the final episode. Nancy (Natalia Dyer), who is trapped in the Upside Down, appears to be the most in danger, and we'll have to wait until July to see if she survives.