Travelers to India are fortunate to see multiple rainforests due to the country's vast landmass. Explore some of the most beautiful flora and fauna in the dense jungles of Andaman, Assam, and the Western Ghats.
In some of India's most remote locations, you'll find not one, but three lush-green, dense, and vibrant rain forests. These locations have frequently captivated wildlife enthusiasts from all over the world who devote their entire lives to unraveling the fascinating mysteries of the animal kingdom.
Rainforests in India, which are frequently infused with a wide range of tourist activities, are a popular source of income and footfall for the country's thriving tourism industry.
India's Top 6 Rain Forests :
Are you looking for India's well-known rainforests? A tropical evergreen forest can normally be found in three places in India: the Andaman Islands, Assam, and the Western Ghats, but a few sporadic stretches of land in Odisha, Naga Hills, and Manipur also have a similar type of landscape.
The Andaman and Nicobar tropical evergreen forest
The Andaman and Nicobar Islands have the best example of a tropical evergreen forest in India. The abundance of flora and fauna adds to the uniqueness of this location.
The Andaman Islands are home to rare plant and animal species that are thought to have been passed down from neighboring countries such as Myanmar, Thailand, and Bangladesh.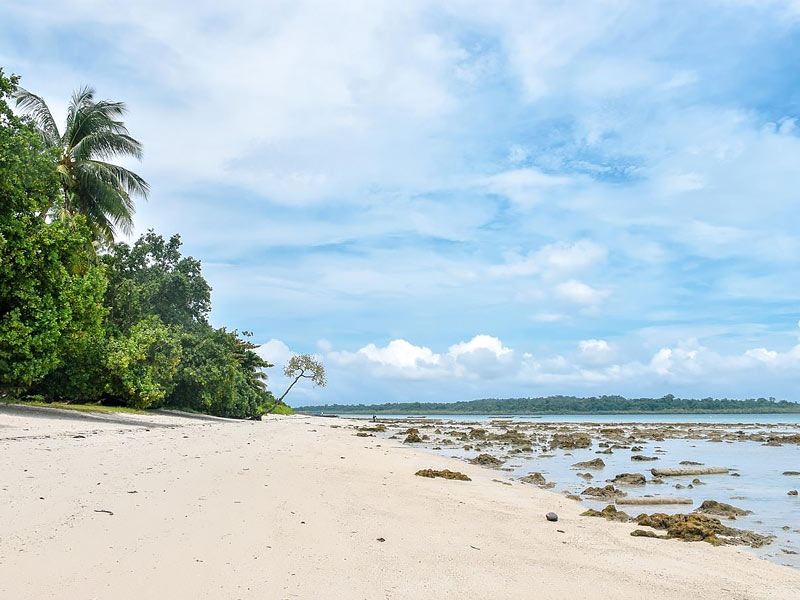 The Andaman Islands are thought to have over 2200 plant species, making it India's richest biosphere. These tropical rainforests receive an average of 2000 mm of rain per year.
Barefoot at Havelock, Pristine Beach Resort, and Diglipur are the best places to stay for a wildlife experience.
From November to February is the best time to visit. Havelock Island, Diglipur, and other places to visit.
Assam Rainforest
The Assam region of Northeast India has the most isolated, dense, and unspoiled rain forests in India. Although the forests are mostly found in Northern Assam, there are also traces of them in Nagaland, Manipur, Mizoram, and Tripura.
The Assam rainforests are distinguished by low-lying hills with dense forest cover all year and an average elevation of 900 meters. This is India's most visited rainforest.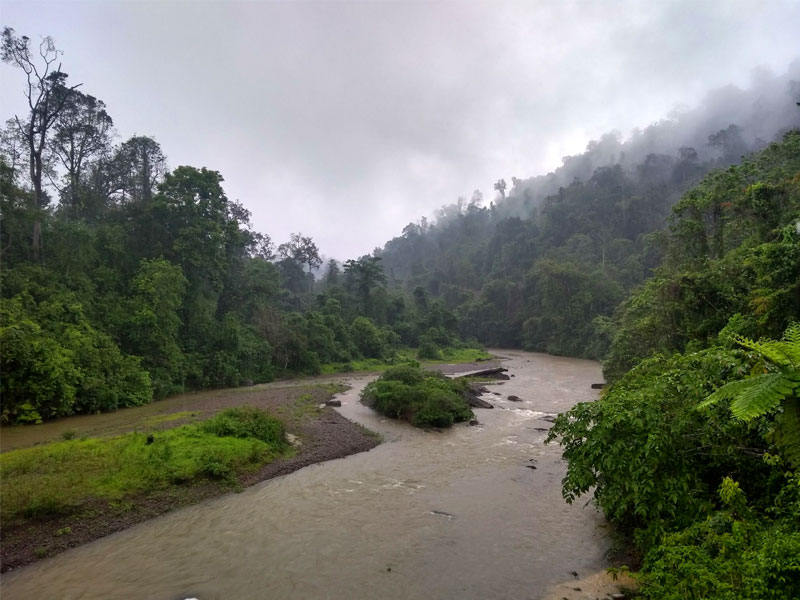 Overall, Northeast India is known for its moist sal monsoon forests, which can also be found in Assam. Many species of wild monkeys live in the region, including Rhesus Macaque, Assamese Macaque, Slow Loris capped Langurs, Pig-tailed Macaque, Stam-tailed Macaque, and Hoolock Gibbons. This tropical rainforest in
North Western Ghats Forest
A 30,000-square-kilometer stretch of moist deciduous forests can be found in the northern part of the Western Ghats, mostly in Maharashtra and Karnataka. The dense forest cover begins in Southwestern Maharashtra and extends all the way to South India.
The Western Ghats, another area rich in flora and fauna, is home to over 1100 species of animals, more than 200 of which are endemic to that region. The Western Ghat forest land is also known for having Asia's largest elephant population.
A major concern in this area, however, is the rapid urbanization of forest land, as statistics show that two-thirds of the original forest land has been cleared or deforested.
South Western Ghats forest
While Maharashtra and Karnataka are known as the North Western Ghats, the South Western Ghats Moist Deciduous Forests are found in Kerala and Tamil Nadu. The southern country's entire region is covered in lush green foliage and divided into two categories.
The South Ghats are well-known for having the most endemic and species-rich areas in the entire Deccan peninsula. Large animals such as tigers, gaurs, and elephants live and roam freely in their natural habitat.
The Neelakurunji, which blooms every twelve years and covers the clean-cut mountains in blue, is a unique feature of this Deciduous forest. This is a real treat for tired eyes.
Brahmaputra semi-evergreen forest
The Brahmaputra Valley is the pride of this country's North Eastern region. While some parts are in West Bengal, Arunachal Pradesh, and Nagaland, the majority of this valley is in Assam. The valley is home to semi-evergreen forests and the most alluvial soil in the country, making it one of India's most productive regions.
Aside from the lush greenery, this Valley is also known for its incredible flora and fauna. This is a well-preserved Indian rainforest.
The Indo-Malayan region has influenced the species in this valley. Certain wildlife species in this forest are restricted to the banks of the Brahmaputra River.
Odisha semi-evergreen forest
Evergreen forests are a nature lover's dream. These forests have something rejuvenating about them, from being a nature escape to a visual treat. A few of these wonders can be found in the Indian state of Odisha.
Odisha forests may not be endemism or species-rich, but they are home to some of the most enigmatic flora and fauna species. This is one of India's greenest rainforests.
The species that can be seen in abundance here include tigers (Panther Tigers), gaurs, and elephants. Because the forest originated in Gondwana, it is home to a diverse range of ancient biota.