Ratan Tata is one of the most successful businessmen and philanthropists in the world. From taking Tata Group to global heights to acquiring Land Rover, Mr. Tata has several remarkable achievements to his name. However, the entrepreneur doesn't feature in the list of 100 richest people in the country. It may be extremely shocking to believe, given the vastness of the Tata empire. Still, Ratan Tata's not one of the top 10 richest people in the country is that 65% of the Tata group's earnings is given away as charity. You'll be shocked to know that any financial profit made by Tata group doesn't add to Mr. Ratan Tata's bank balance.
In a nutshell, Mr. Tata is much more than a businessman or an industrialist. He is a businessman who wants to give back to society. Despite having a business presence in over 100 countries globally, the entrepreneur believes in creating a prosperous society. The various trusts working for good causes like education, cancer treatment, and free food supply to the poor are a testimony of the social service that the businessman has been doing for the past several decades now. Mr. Ratan Tata is known for his simple nature and optimistic way of living. While his business empire's scale is bigger than Mukesh Ambani's Reliance Industries, he is far behind the latter when it comes to net worth. 
Despite all this simplicity and down-to-earth attitude, there's a certain flamboyance in Mr. Tata's personality. It is visible in his love for supercars and aircraft.
We're going to look at 5 of the super expensive things owned by Mr. Ratan Tata that ordinary people can only dream of.
Dassault Falcon 2000: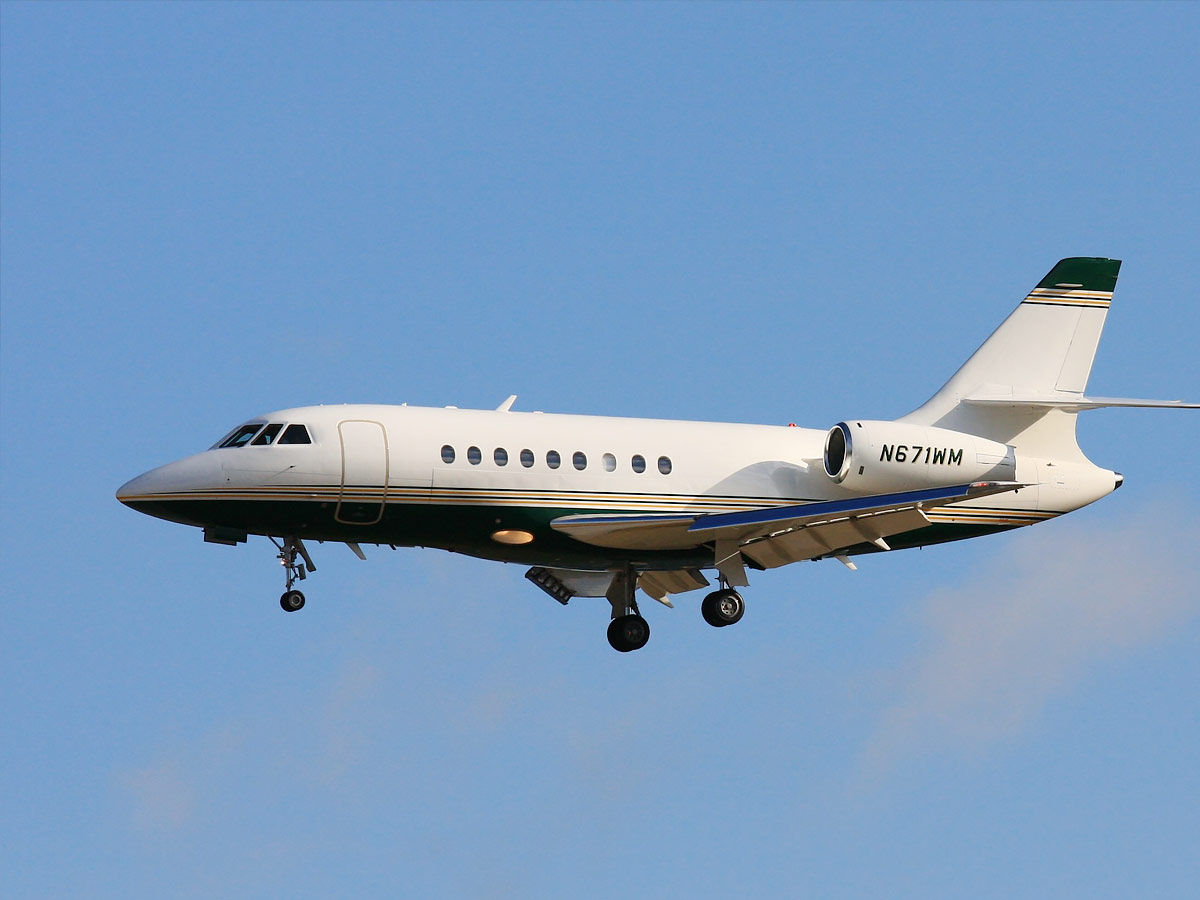 Having a private jet is a luxury that only a few across the world enjoy. Ratan Tata is one of the few billionaires who have their own private jet. Mr. Tata owns a Dassault Falcon 2000. What's more interesting is that the philanthropist is a trained pilot and is authorized to fly the plane. The twin-engine private jet is a compact version of the Falcon 900 tri jet. The cost of the French private jet is estimated to be $4,040,833.33.
Sea-facing Bungalow in Mumbai: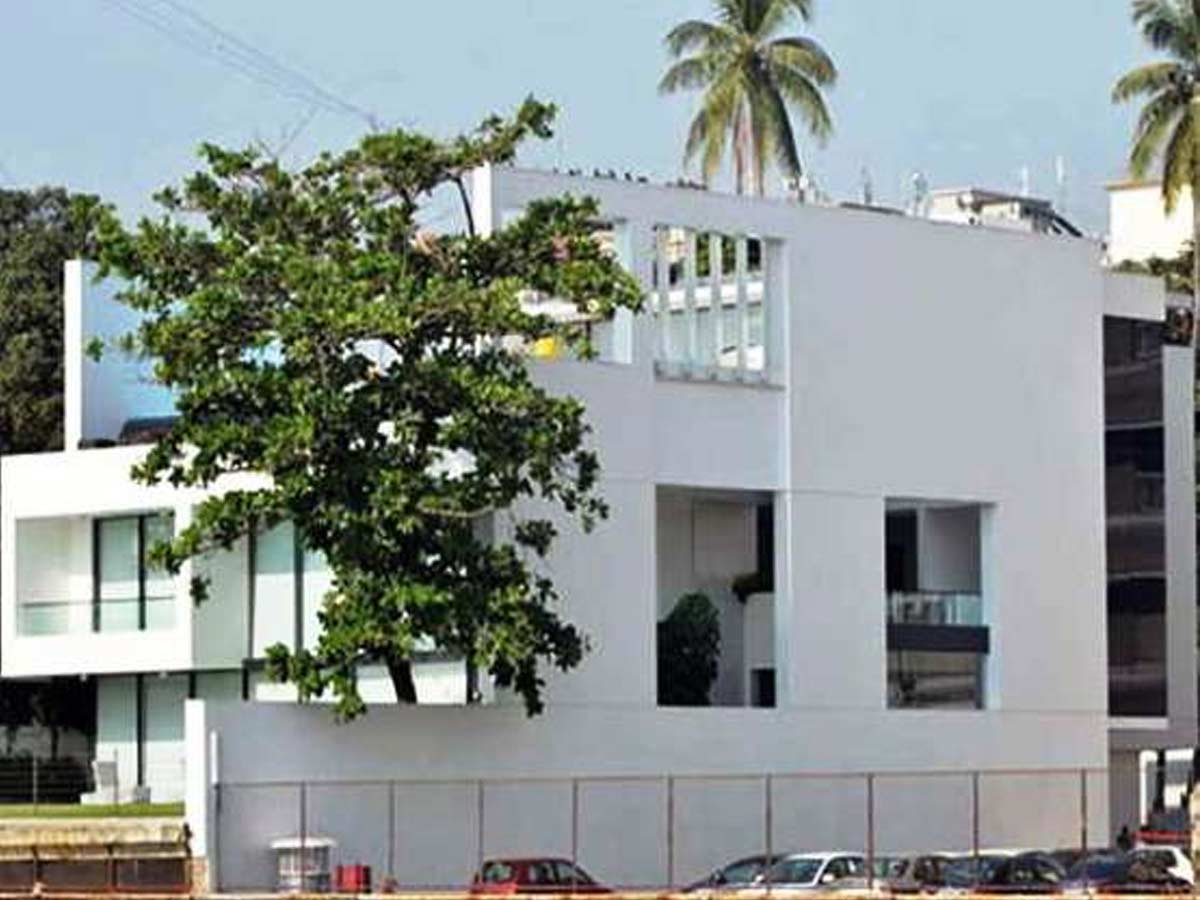 While Mukesh Ambani's Antilia and Amitabh Bachchan's Jalsa are two of the most famous Bungalows in Mumbai, Ratan Tata's sea-facing Bungalow in Colaba is no less either. Spread over 15,000 square feet, the seven-level house provides a spectacular view of the Arabian sea. The expected cost of Mr. Tata's Bungalow is over Rs. 150 crore. The bungalow has an infinity pool, a gym, a media room, and a playroom. The luxury bungalow has parking space for 10-12 cars.
Ferrari California: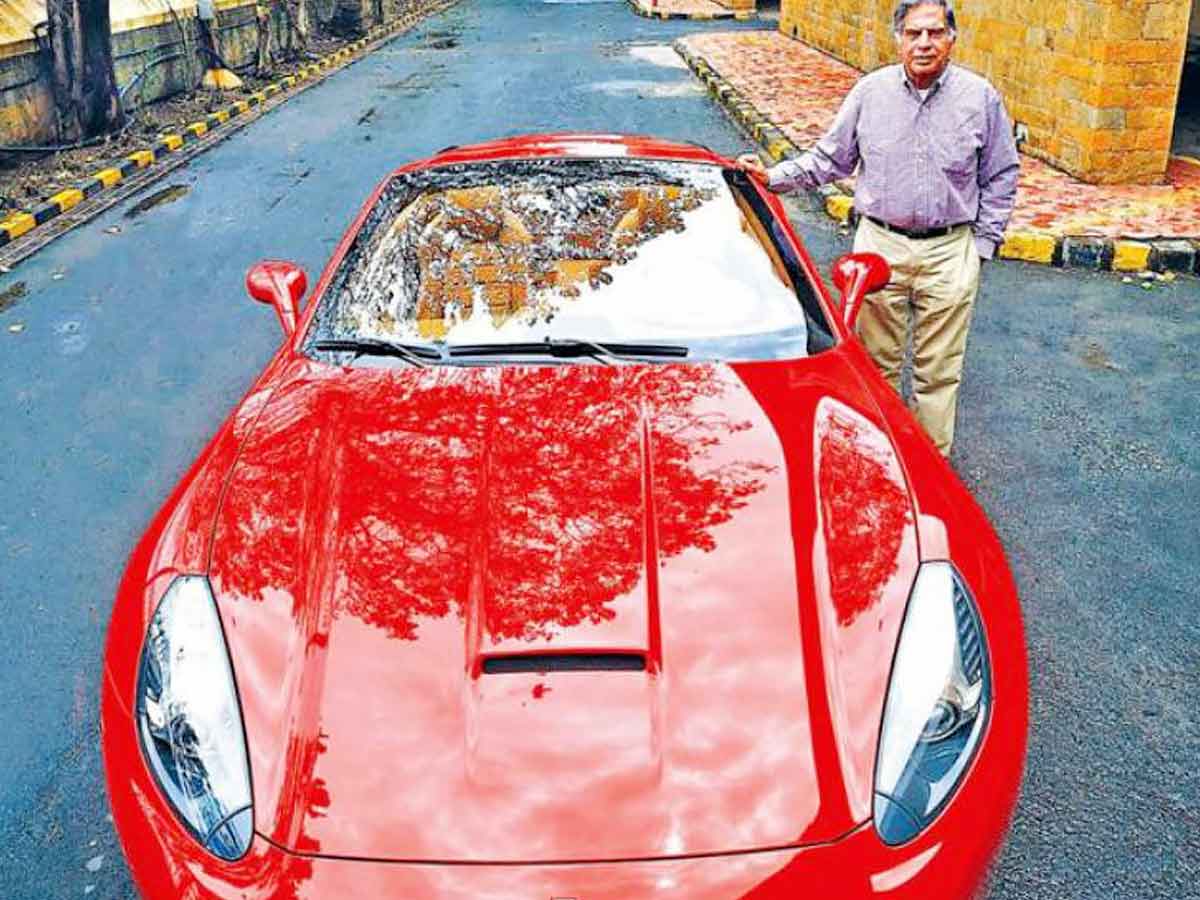 Owning a Ferrari is a dream for sports car lovers across the world. However, what's a dream for many is like buying peanuts for Mr. Tata. The hot red two-door 2+2 hardtop convertible exotic beast gets its power from a 4.3-liter V8 engine that generates a torque of 504Nm and 552 bhp. Mr. Tata has a thing for sports cars, and he has several top sports cars parked in his garage. While the car has been discontinued in the country, its expected price could be nearly Rs.3,59,39,206.
Maserati Quattroporte: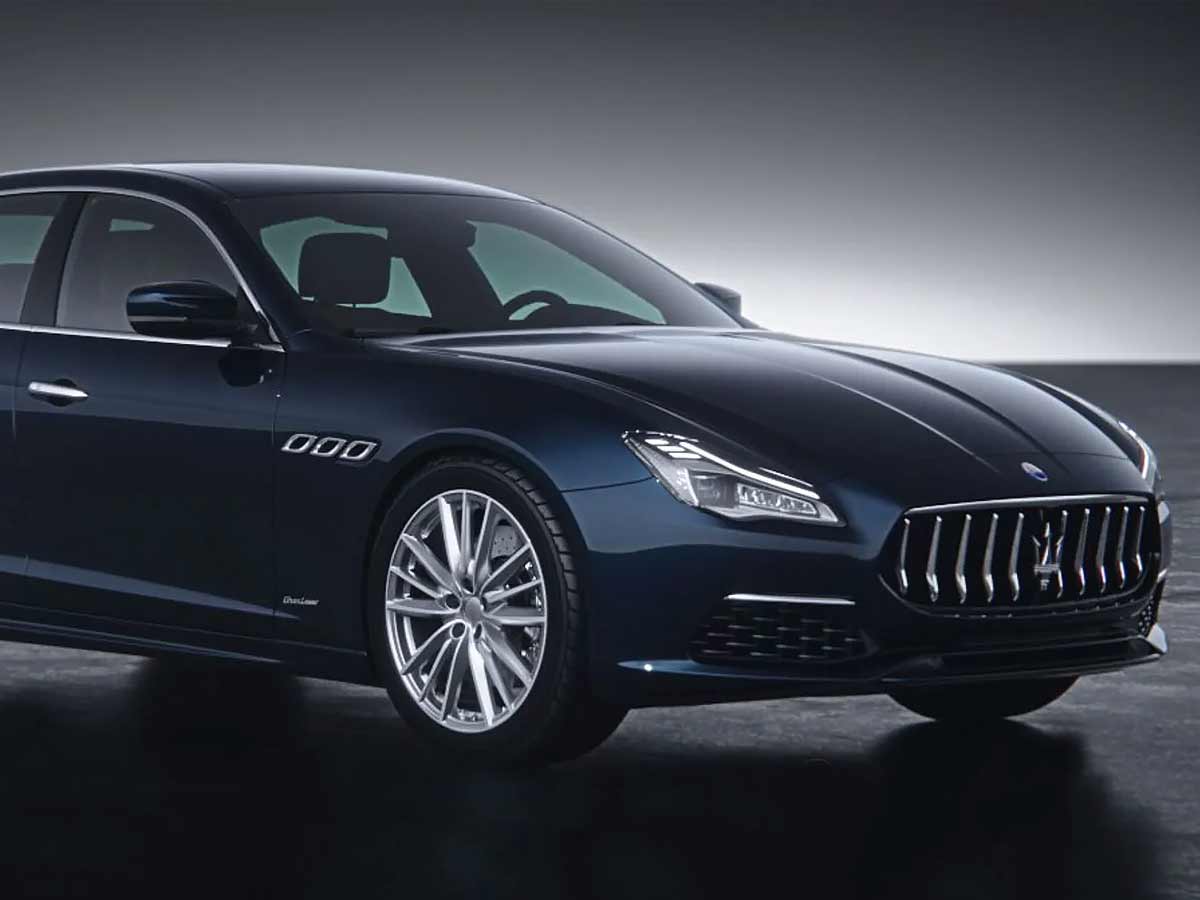 We have another high-class car from Mr. Ratan Tata's exquisite collection on the list. The 3000 cc car generates a torque of 580Nm with its engine that generates 524 bhp power. With a maximum speed of 270 km/h, the elegant and sporty sedan can give any sports car a run for its money. It is one of the finest-looking cars globally. The immense power that its engine generates might have been one reason behind Mr. Tata getting this premium car for himself. 
Mercedes SL 500: 
Another premium car that Ratan Tata owns is the classy Mercedes SL 500 that is powered by a 5500 cc engine. The grand tourer sports car that has now been discontinued was sold at nearly Rs. 2 crores. With 7-speed gears, SL 500 is one of the best tourers manufactured by Mercedes. Mr. Tata is not someone who likes to flaunt his assets, but his supercars collection is big enough to embarrass even the richest in the world.