Kolkata, one of the culturally richest cities of India, is a paradise for food lovers. Kolkata is known for many things, from the inspirations of Bose babu to mouth-watering delicacies like Mishti Doi and the grand rituals of the world-famous Durga Puja. West Bengal is a very diverse state in itself, and Kolkata is its crown. Being the capital, Kolkata is an amalgamation of different cultures and practices of West Bengal. But one thing that makes Kolkata even more important is its rich culinary scene. From traditional Bengali dishes to popular delicacies from the northeast. 
The city's street food culture is famous across the country. People from different parts of the country travel to West Bengal love to explore the street food scene in the city. However, Kolkata's general perception is only famous for sweets like Gulab Jammu, Rasgulla, Mishti Doi, Imarti, and those who haven't been to Kolkata even once Malpua. But this is not entirely true.
There's a lot more to Kolkata street foods culture than what meets the eye. This blog is dedicated to educating our audiences about the vibrance and diversity of Kolkata street foods culture.
Kati Roll: 
Kati Roll is a specialty of Kolkata that has now become popular across the country. It is easy to prepare dishes prepared by wrapping special kinds of stuffings with flatbread. It is a dish enjoyed by both vegetarians. So it non-vegetarians alike, and it is one of the key reasons behind its popularity. The stuffings are prepared using vegetables, paneer, or chicken. Kati roll is normally served with traditional chutney and sauces.
Chhanar Jilipi: 
Jilipi is the bengali name for Jalebi. Jalebi is not a new word for street food lovers in India. But Chhanar Jilipi is something different. It is much more sophisticated and more delicious than traditional jalebi. Cottage cheese is the key ingredient in the prepared dish is a special way to prepare one of the most delicious desserts available in the city. You can find the dish in any sweet shop or sweet stall across Kolkata. TIn addition, the dish is often served with rabri.
Telebhaja: 
Telebhaja is a special kind of fritter or pakoda that you can find across Kolkata and different parts of Bengal. It is a deep-fried dish that is best served with a cup of tea. The consumption of the dish increases manifold during the rainy season and the winter. Commonly prepared with vegetables like potatoes and onion, it is easy to make a dish. First, finely chopped potatoes are dipped in a batter and then deep-fried to prepare the dish.
Dimer Devil: 
Dimer Devil is a popular and commonly available dish in Kolkata prepared using boiled eggs. The dish is also commonly known as egg pakora. To prepare the dish, hard-boiled eggs are served with a thick coating containing traditional spices and even minced meat in some cases. The dish is served with traditional chutneys and finely chopped onion. It is one of the most popular snacks in the state.
Ghugni Chaat: 
Who doesn't like chaat? The special thing about chaat is that it is popular across the country and yet is prepared using different processes. Ghugni Chaat is a Bengali speciality. First, the dish is prepared using dried peas, onion, tomatoes, tamarind, and potato. Then, boiled and dried peas are cooked on a large flat pan using special kinds of spices. Then, special kinds of chutneys are added to enhance the taste of the chaat. The dish is finally topped with coriander, onion, and sev.
Jhalmuri: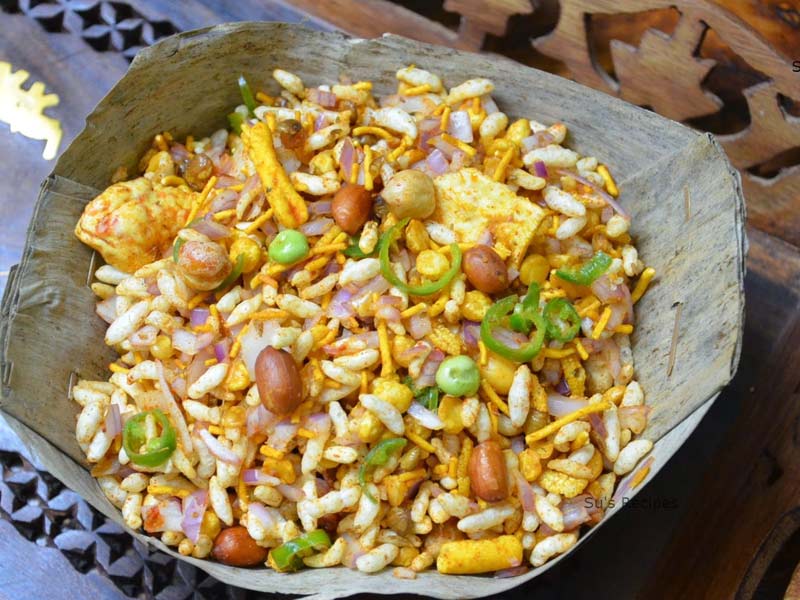 The way to a Bengali's heart goes through a pouch of Jhalmuri. Jhalmuri is hands down the most popular street snack in the city. Puffed rice is the key ingredient in the dish. Puffed rice is mixed with different kinds of ingredients, including onions, sev, peanuts and chili. All these ingredients are mixed well along with salt and chaat masala and put into a paper cone. It is finally topped with lemon juice. You can find jhalmuri in almost every food corner of the city.
Doodh Cola: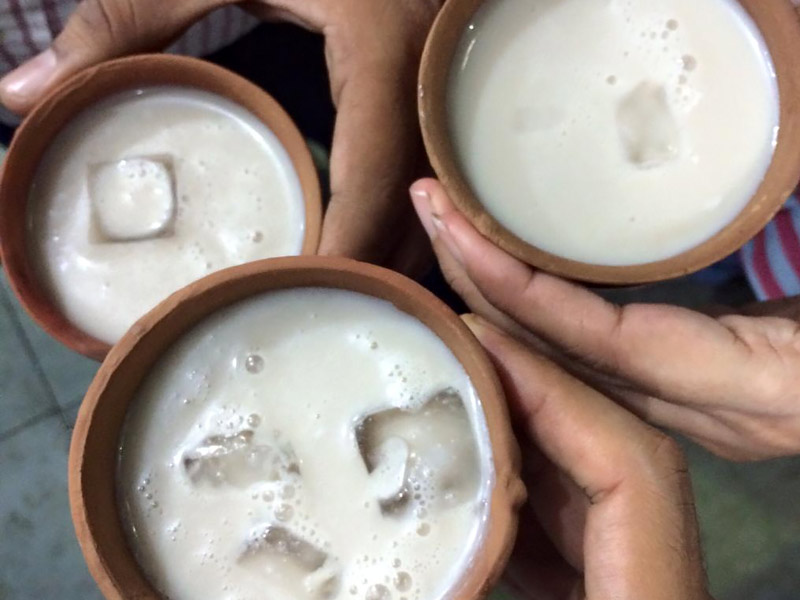 When it comes to innovation with food, Kolkata is right at the top. Doodh Cola is a perfect example of Doodh Cola. It is a unique beverage from Kolkata that is prepared using milk and popular soft drinks. Milk is mixed with popular soft drinks, preferably cola, and served with ice in tiny clay cups. It is a very refreshing drink that is available in different corners across the city. You get one cup of the drink, and you will certainly ask for another one.
Momos: 
How can we conclude a list on fast food without mentioning momos? A dish that came from the northeastern states and countries like Nepal and became popular across the country, momos is among the most consumed fast foods in the country. Kolkata is one of the first Indian cities where Momo was introduced years back. The Modak-shaped dumplings are stuffed with vegetables, paneer or, chicken and steamed in a special kind of cooker. 
Which one is your favorite?