Mukteshwar is a small hill town in Uttarakhand, that is famous for adventure activities like rock climbing, rappelling and trekking. At an altitude of 2171 meters in Nainital district of Uttarakhand, Mukteshwar is a laid back yet exotic tourist destination that begs to be explored. Perched amid the magnificent Kumaon ranges, Mukteshwar is just 51 km from the city of Nainital. The touristic village is known for its Colonial style cottages and tiny houses and the fruit orchards, enchanting meadows and the dense conifer forests. It is a peaceful village where you can find both adventure and solitude.
From hiking trails to waterfalls and from high rise view points to camping spots, there's everything in Mukteshwar that a place needs to be called a perfect spot for an adventurous vacation. There's no dearth of scenic landscape in the town and one can only see mountains and greenery all around the town. The weather in the town is really pleasant with temperature hardly breaching the 17 degrees celsius mark.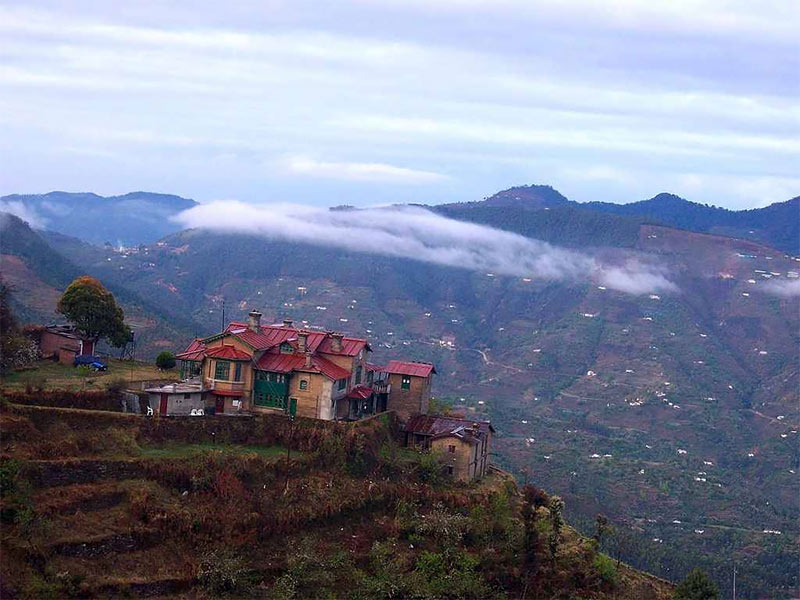 How To Reach Mukteshwar?
By Air: The nearest airport is Pantnagar Airport which is 91 km from Mukteshwar. Pantnagar Airport has direct flights to and from Delhi. You can hire a cab from Pantnagar to Mukteshwar.
By Bus: There are several private buses running to Mukteshwar from different cities and towns of Uttarakhand, including Nainital and Haldwani.
By Train: The nearest railway station is Kathgodam, which is 57 km from Mukteshwar. You can hire private taxis or shared taxis for Mukteshwar upon reaching Kathgodam.
Top Places To Visit In Mukteshwar
Bhalu Gaad Waterfalls:
There's a unique charm in watching a stream making its way through big mountainous rocks and lush green fields. Bhalu Gaad Waterfalls remained hidden from visitors for a very long time until some travellers discovered it. Since few people know about the fall, the water and the surroundings are spotless and it is a perfect spot to spend a few hours in peace while witnessing the beautiful creations of mother nature. It is located 10 km from the major town and entry is free of cost. However, you can hire a guide if you want to explore the waterfalls better.
Sitla:
Sitla is a gorgeous hill station at an altitude of 6,000 ft, that has an abundance of jaw dropping landscapes and exotic Colonial style villas. Offering a panoramic view of the mighty Himalayan peaks — Panchchuli, Trishul and Nanda Devi, the hill station is situated amid dense green forests and orchards. Located nearly 2 hours away from Kathgodam station, Sitla is a perfect spot for activities like camping, trekking, birdwatching and nature photography. It is a perfect spot for an adventurous stay, far from the amenities of the modern world.
Chauli Ki Jali: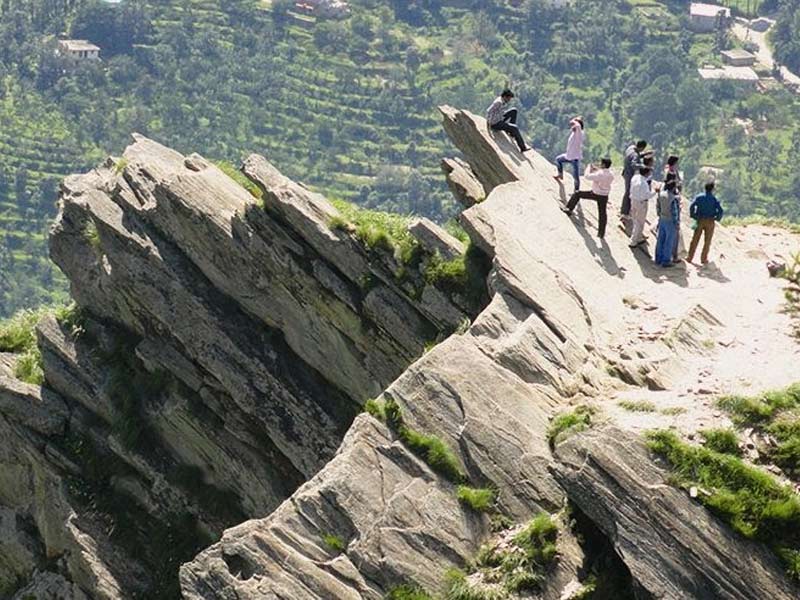 Behind the famous Mukteshwar temple, Chauli Ki Jali is another famous tourist spot in the town. Providing the adrenaline rush that adventure junkies seek from a place like Mukteshwar, Chauli Ki Jali is an ideal spot for activities like sightseeing, rock climbing, and rappelling. The unique cliff-like structure offers a stunning view of the Himalayan ranges from its cliff. It is a perfect place for shooting hyper lapse videos. According to the legends, a great battle was fought between the goddess and a demon in the very place. Chauli Ki Jali is just 1.5 km from the town's main market.
Mukteshwar Temple:
Mukteshwar Temple is one of the highlights of the touristic town. One must visit the temple not just for its religious or spiritual value but also for the architectural marvel that it is. The 5500-year-old temple gets its name from Lord Shiva and holds great historic as well as religious significance. The temple's magnificent architecture deserves to be captured in your camera lenses. One can reach the top of the temple upon completing a peaceful trek or after climbing 90 stairs. One can choose either of the two ways. As per the historic texts, the temple was built by Pandavas during 12 years of their exile. It is located 1.5 km from the main town and entry is free.
Nanda Devi Peak: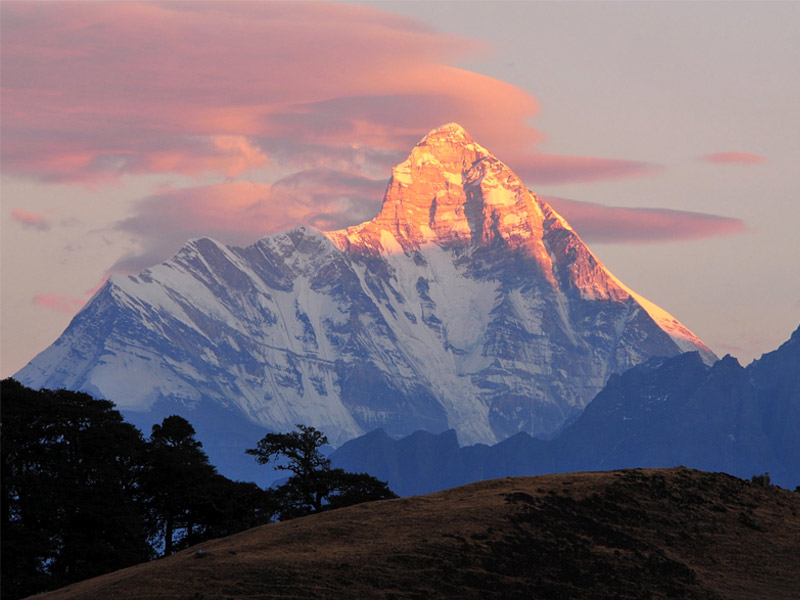 For adventure junkies, the Nanda Devi Peak is no less than a pilgrimage. Nanda Devi, which is the second highest peak in the region, looks stunning when covered with snow, which it mostly is. One can get a stunning view of the majestic peak from the Mukteshwar Inspection Bungalow. You can't afford to miss the view of this gorgeous Himalayan peak. One gets a jaw dropping 180 degree view of the peak from the inspection bungalow. The Nanda Devi Peak is in Chamoli and you can also visit Chamoli if you want to take the challenge of trekking up the mountain range.
Ramgarh:
Ramgarh is a mountain town that one can picture in their dream. Looking like a picture postcard, Ramgarh is a small town located 17 km from Mukteshwar. Lush green orchards and Himalayan cottages add value to this picturesque village that is an ideal spot for a peaceful vacation spot. Ramgarh was a cantonment during the British era and it is divided into two regions: Malla Ramgarh and Talla Ramgarh. Apple, Apricot, and Peach Orchard are among the key attractions in the village. It was also the home to renowned writers like Padma Vibhushan Mahadevi Verma, Narayan Swami. The town is well connected to Mukteshwar via road.