India is a country of diverse landscapes, diverse culture, flavourful food and unique cultures. When it comes to unique landscapes and cultures, the first state that comes to mind is Nagaland. Colourful festivals, flavorful foods, traditional attire, tribal people and towering mountains are integral to Nagaland's identity.
The entire northeast is beautiful, but the beauty of Nagaland is unmatchable. Nagaland is a nature lover's paradise in a genuine sense. The northeastern state adds a distinct flavour to India's diverse culture. One can not claim to have visited India without visiting Nagaland. Nagaland is a celebration of different tribes and ancient principles. The state is a perfect example of how the gift of nature is preserved.
There are hundreds of places to explore in Nagaland and even a month is less to explore the beauty of the state. Surrounded by dense forests and guarded by towering mountains, Nagaland is a perfect place for adventurous activities like trekking, hiking, mountain climbing, etc. The people in Nagaland are very warm and welcoming and this adds to the experience. You can enjoy activities like camping in vast green fields and staying in Naga-style huts while in the state.
The beautiful Nagaland Tourist places you must not miss…
Kohima: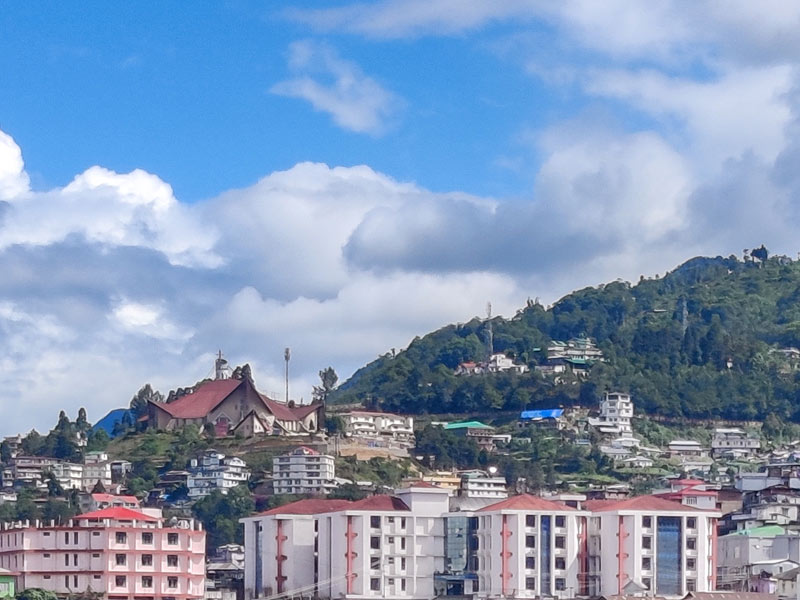 Kohima is the capital of Nagaland and it has to be on your travel list. Gifted with untouched natural beauty, Kohima is at an altitude of 1,500 meters and is guarded by gigantic mountains and dense green forests. The town houses the Angami tribe and is a great place for activities like trekking, camping and hiking. You must visit the Commonwealth War Cemetery while in Kohima. The Cemetery has graves of over 1,400 soldiers who laid their lives while fighting the Japanese invading India from Burma during the second World War.
Mokokchung: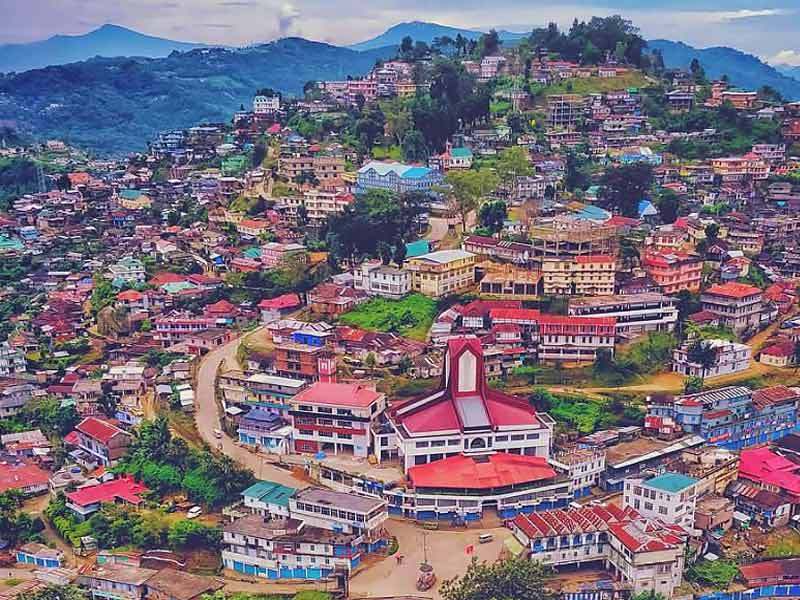 Home to breathtaking hills and lively streams, Mokokchung is hands down the liveliest district in the state. Home to the famous Ao tribe and unique traditions, Mokokchung is a perfect example of how nature and its creations co-exist. Mokokchung has a lot of places to explore. The district is directly connected to Assam's Jorhat by road. The scenic landscapes in the district deserved to be explored and captured by your camera. Do not miss the opportunity to stay at traditional Naga-style homestays.
Mon: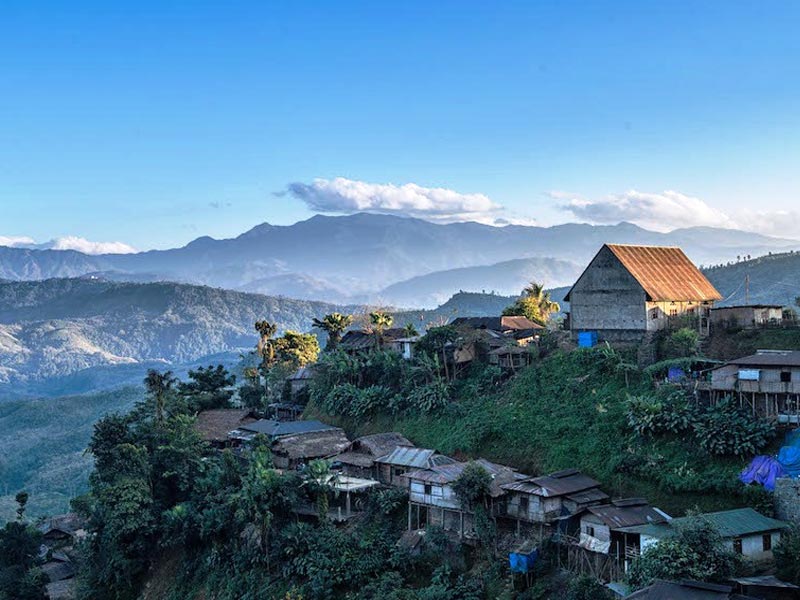 Nagaland is nothing without its tribal culture and to understand the tribes better, one must visit Mon. Home to Konyak Nagas, Mon has a unique charm to itself. At an altitude of 897.64 metres, Mon is one of the most refreshing yet mystifying places in the state. The fresh oxygen and cold breeze in this place will make you fall in love with it. Veda peak, Shangnyu Village, Longwa Village and Chui Village are among some of the must visit places in Mon. Do not forget to indulge in some local activities and get to know the locals better.
Khonoma Green Village: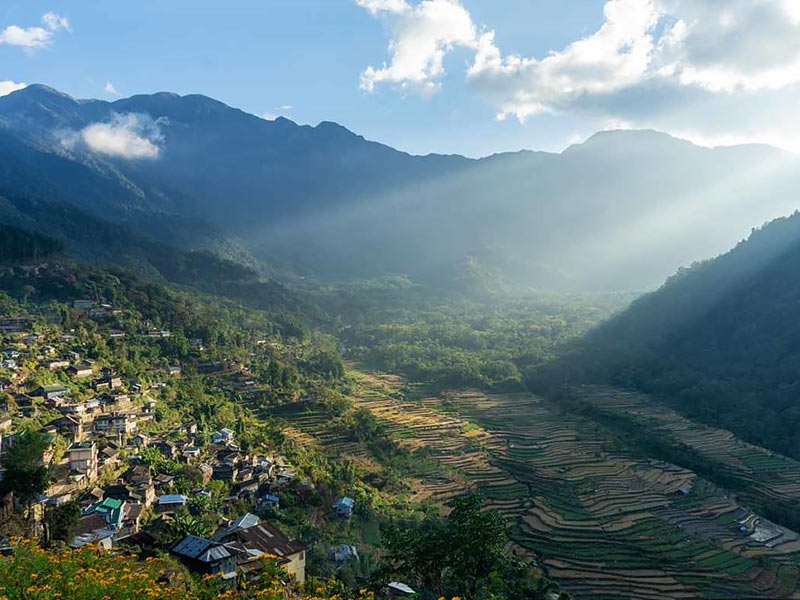 The name says it all. If you want to spend some time surrounded by dense green forests, lush green mountains and enchanting valleys, Khonoma Green Village is among the cleanest places in the state. If you want to spend some time amid mother nature with absolutely clean oxygen, you must visit Khonoma. Khonoma is a perfect example of how humans can live in peace without cutting down forests and harming mother nature.
Dzukou Valley:
A trip to Nagaland can't be complete without visiting Dzukou Valley. It is a place that's on everyone's list. Situated at an altitude of 2462 metres, the valley is located in Kohima and is one of the most picturesque spots in the entire state. Offering an opportunity for several adventurous activities like trekking and hiking, the valley is situated at the border of Nagaland and Manipur. You must take out a few hours to explore Dzukou Valley.
Kisama Heritage Village:
Kisama Heritage Village or Naga Heritage Village is a perfect place to know about the traditional Naga tribes and Naga culture. The village has perfectly preserved the ethnicities of the traditional Naga tribes in its authentic form. The key attraction in the village is the world famous Hornbill festival. The festival is held in December. Also known as Naga Heritage Village, the village is located 41 km from Dimapur.