Plan your trip to India around these Best national parks in India.

---
There were only five national parks in India fifty years ago; today, there are more than 100. These wildlife reserves have been established to protect the abundance of wildlife, much of which is endemic and endangered, from the towering Himalayas and the plains of Central India to the Western Ghats and the world's largest mangrove forests in the east.
The statistics are staggering: India is home to 70% of the world's tigers, 60% of Asian elephants, and over 1360 bird species, 600 reptiles, and 400 mammals, many of which are found nowhere else.
The national parks, which are solely managed by the government and forest authorities, are a safe haven for endangered species such as snow leopards, lions, and one-horned rhinos, and a safari can be an excellent way for tourists to see each of them in their natural habitat.
Uttarakhand's Jim Corbett National Park
This is India's oldest national park, controversially named after the British hunter and naturalist Jim Corbett. It was founded in 1936 and covers 520.8 square kilometres of dense deciduous forests in the Himalayan foothills, delighting pantheists with its rolling hills, ridges, and ravines, as well as vast expanses of savannah, open grasslands, swamps, and marshes.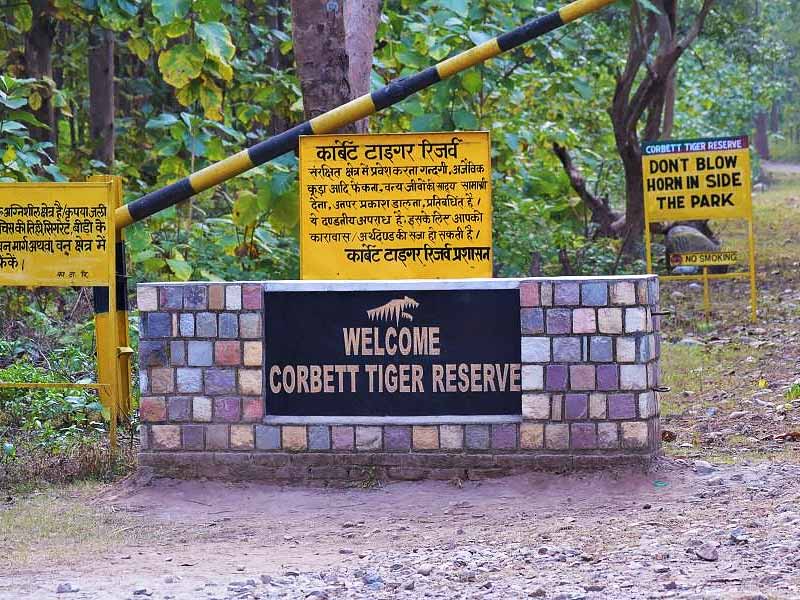 Sal and sacred fig forest groves are native to the subcontinent and home to over 600 bird species.
In addition to 50 mammal species, the park is home to leopards, elephants, sloth bears, spotted deer, langur monkeys, and gharials (fish-eating crocodiles). Tiger sightings are uncommon, but elephant herds can frequently be found in the lush grasslands and near bodies of water.
Assam's Kaziranga Wildlife Park
If you see a one-horned rhinoceros crash here, you can thank one person: Baroness Mary Curzon. Kaziranga Wildlife Park, which stretches for 430 square kilometres along the plains of the Brahmaputra River in northeast India, is home to more than two-thirds of the world's population of these rhinos, but they had been nearly wiped out until Curzon, the Viceroy's wife, expressed her disappointment when she failed to spot a single rhino in the wild.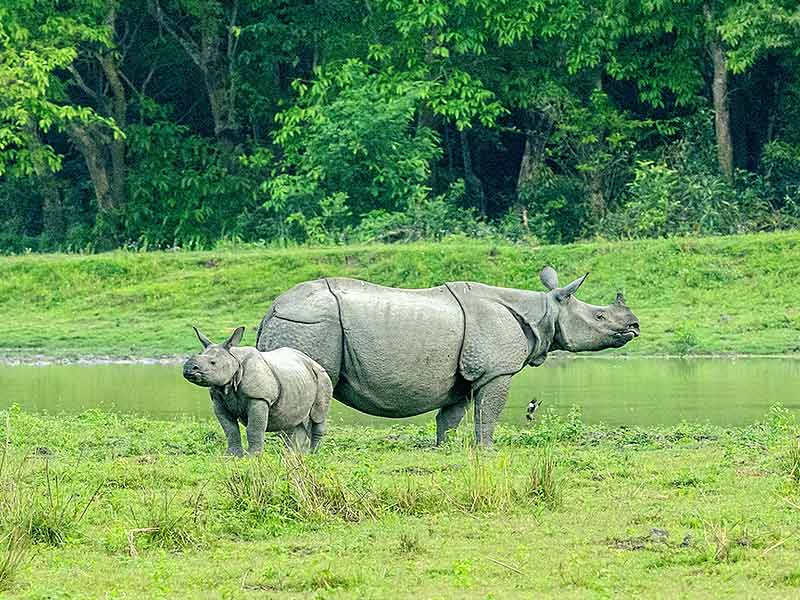 Curzon's influence resulted in the establishment of the Kaziranga Reserve Forest in 1905. After a century, the park is not only home to rhinos, but also to wild elephants, water buffalos, and swamp deer. Tigers and leopards, which are masters of disguise, can also be found in tropical broadleaf forests. Birdwatchers come here in droves to see endemic and migratory birds like Blyth's kingfishers and white-bellied herons.
Madhya Pradesh's Kanha National Park
The deciduous forests, towering sal trees, grasslands, and bamboo groves of this 940-square-kilometre national park inspired Rudyard Kipling's novel The Jungle Book, and Shere Khan, the Bengal tiger in the novel, is definitely the star here.
Conversation efforts within the park have brought the swamp deer back from extinction, and a road within the forest is named after George Schaller, the conservationist who wrote about his experience in The Deer and the Tiger.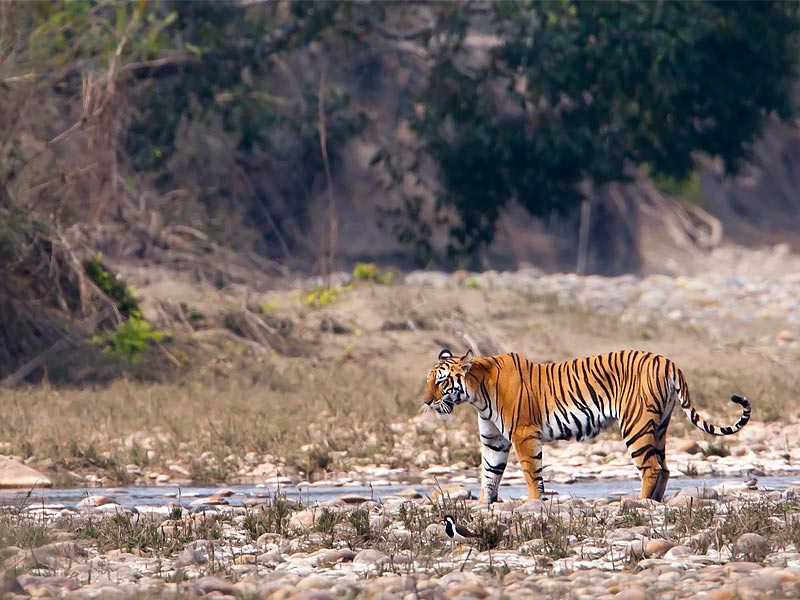 Begin your morning with an open-topped 4WD safari through long holloways of tall sal and bamboo trees in search of wildlife such as langurs, sloth bears, leopards, wild dogs, and spotted- and sambar deer. The forest department can organise guided nature walks of 2 to 3 kilometres along the buffer zones and banks of the Banjar River. Birdwatching and elephant sightings are among them.
Madhya Pradesh's Bandhavgarh National Park
According to legend, Bandhavgarh, an ancient fortress in Madhya Pradesh's Umaria District, is as old as the epic Ramayana itself. The fort, which is unfortunately inaccessible to visitors, is thought to have been built by Lord Ram for his brother, Lakshman. But that's not the only legend in these parts: a legendary white tiger was also said to roam the forests. Mohan, the last of the species, is stuffed and on display in the Maharaja of Reva's palace.
Rajasthan's Ranthambore National Park
Forts are an important part of Rajasthan's landscape, and this national park is built around a crumbling bastion. The park, which encompasses 1334 square kilometres of deciduous forests and grasslands, was the former hunting grounds of the Jaipur Maharaja, who built Sawai Madhopur, the park's main entrance town. The royal hunting lodge has been converted into a luxury hotel.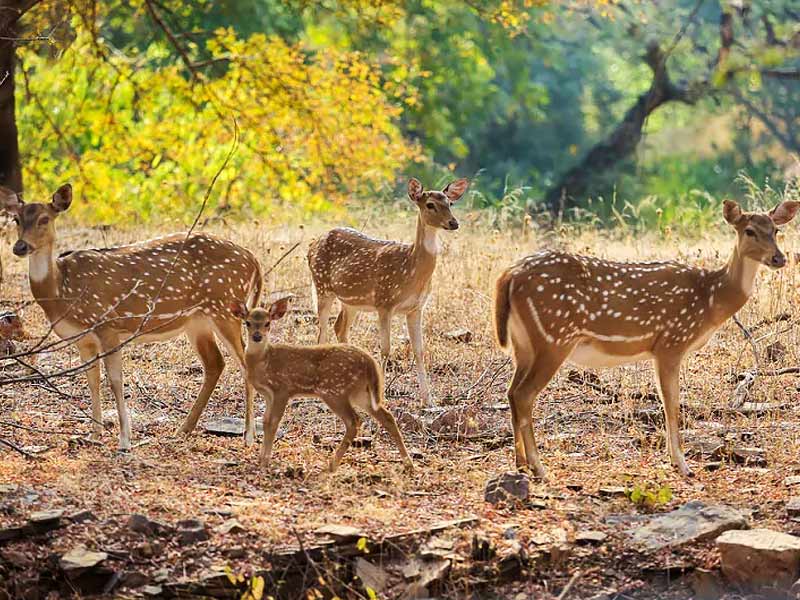 The highlights are tigers and leopards, but you're also likely to see water buffalo, wild boars, striped hyenas, langurs, wild dogs, mongoose, and several species of deer.
The tours are conducted in open-top jeeps, and the three lakes that mirror the wilderness add a touch of magic to the experience.
Gujarat's Gir National Park
Hello and welcome to the lion's den. This 1412-square-kilometer park reigns supreme over the jungle.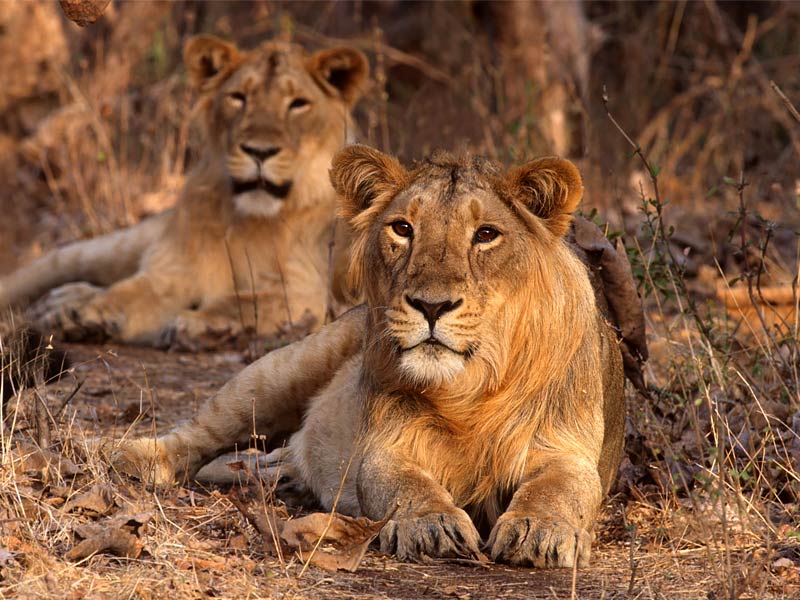 Previously the private hunting lodge of the Nawab of Junagadh, a former princely state in present-day Gujarat, lions were hunted here by royalty during the British colonial era – only to discover that there were few left. This national park was established after a small sanctuary for these big cats was established.
Ladakh's Hemis National Park
The "Ghost of the Mountains" wanders silently in Ladakh's impenetrable high-altitude mountains, a master of disguise camouflaged with the snow and ice of Hemis National Park.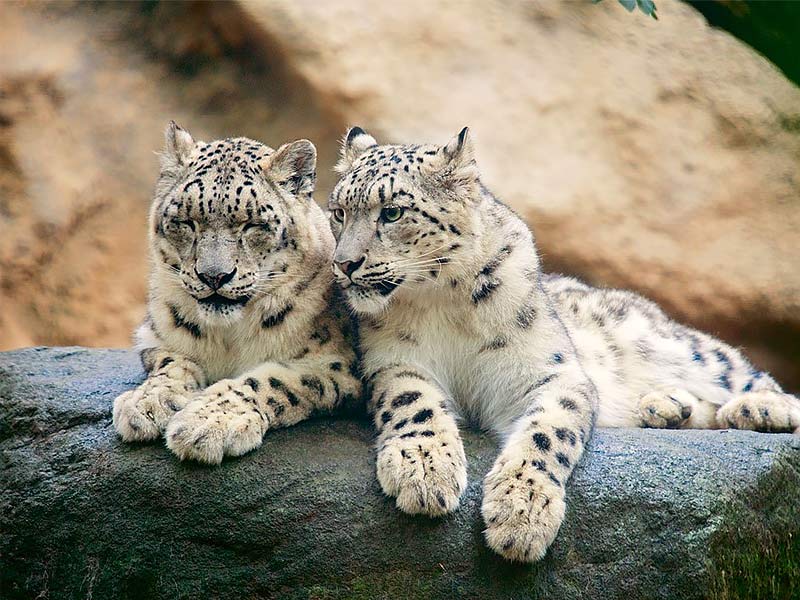 The largest national park in India, covering 4400 square kilometres of alpine forests across the Karakoram–West Tibetan Plateau, is the home of the elusive snow leopard. This Palearctic realm, located at altitudes ranging from 12,000 to 20,000 feet, is one of our planet's eight biogeographic realms.