With a fascinating combination of aquatic gardens and marine life, the oceans and seas are amazing objects of beauty. The stunning coral reefs, which act as a defensive mechanism for coastlines and a habitat for a range of ecosystems, are of particular importance. Unfortunately, many of them are endangered because of man-made factors and in need of preservation. The most beautiful people in the world are here.
Maldives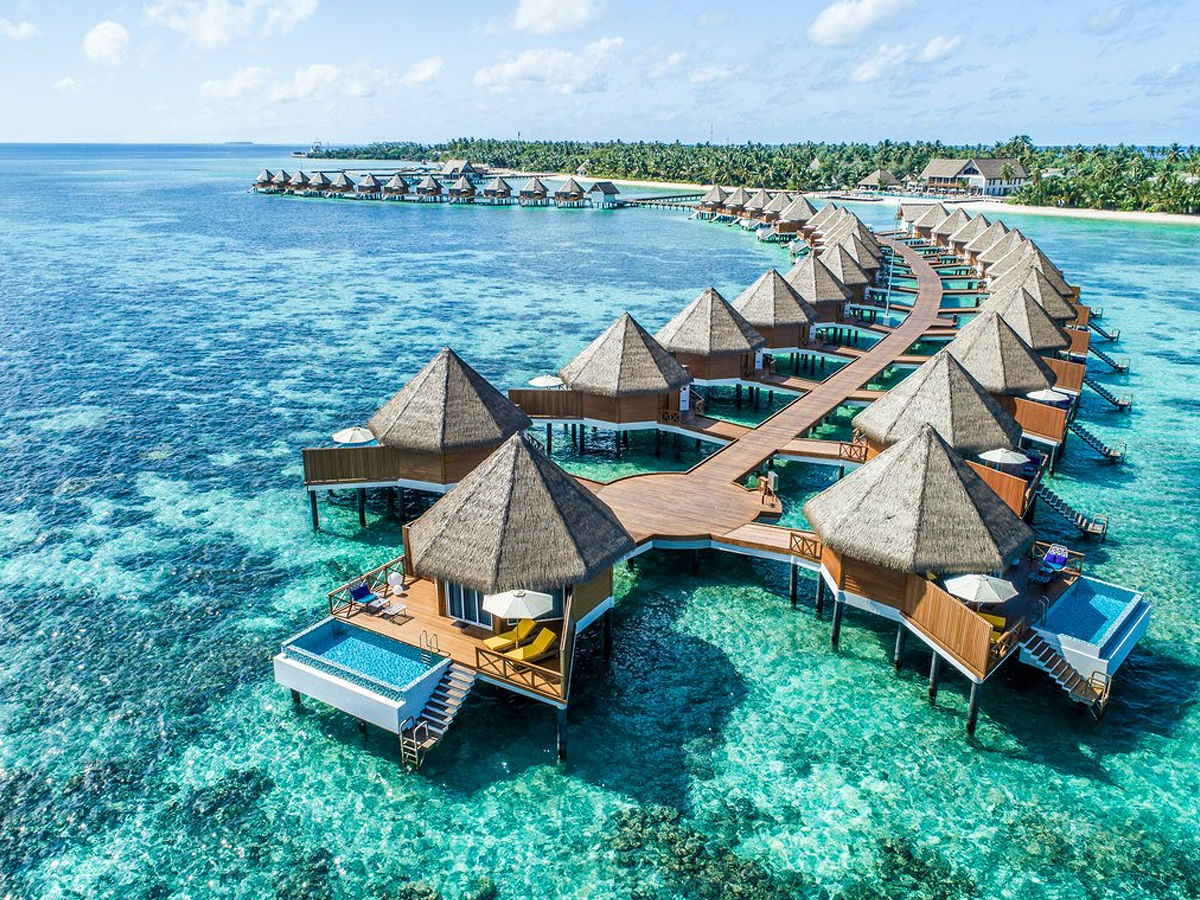 The Maldives consists of 1,200 islands and 26 atolls, with a stunning coral ecosystem and a colorful variety of marine life in the seas. Unfortunately, a majority of coral suffered from heavy bleaching, dying off, with the warming of the ocean waters, especially the El Niño weather event of 1998; but there have been promising signs of recovery over the past few years.
Great Barrier Reef, Australia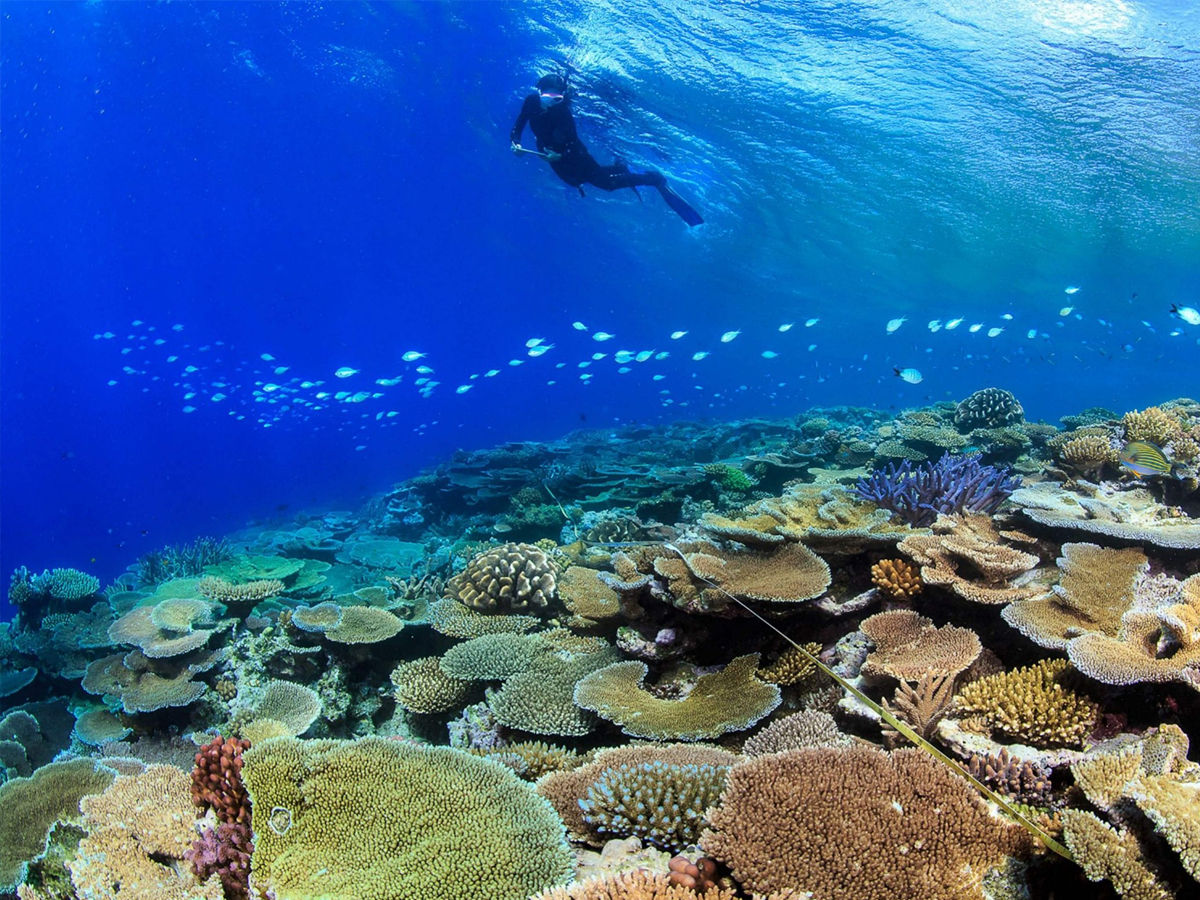 The Great Barrier Reef in Australia is not only one of the most stunning reefs in the world, but it is also the biggest on Earth. About 3,000 individual reef systems compose the reef, complete with abundant colorful marine life and 400 kinds of coral. Located off the Queensland coast, the reef also features hundreds of islands, many of which have pristine beaches that flock to every year by locals and tourists alike. The Great Barrier Reef is one of the Seven Natural Wonders of the World and is also a UNESCO World Heritage Site.
New Caledonia Barrier Reef, New Caledonia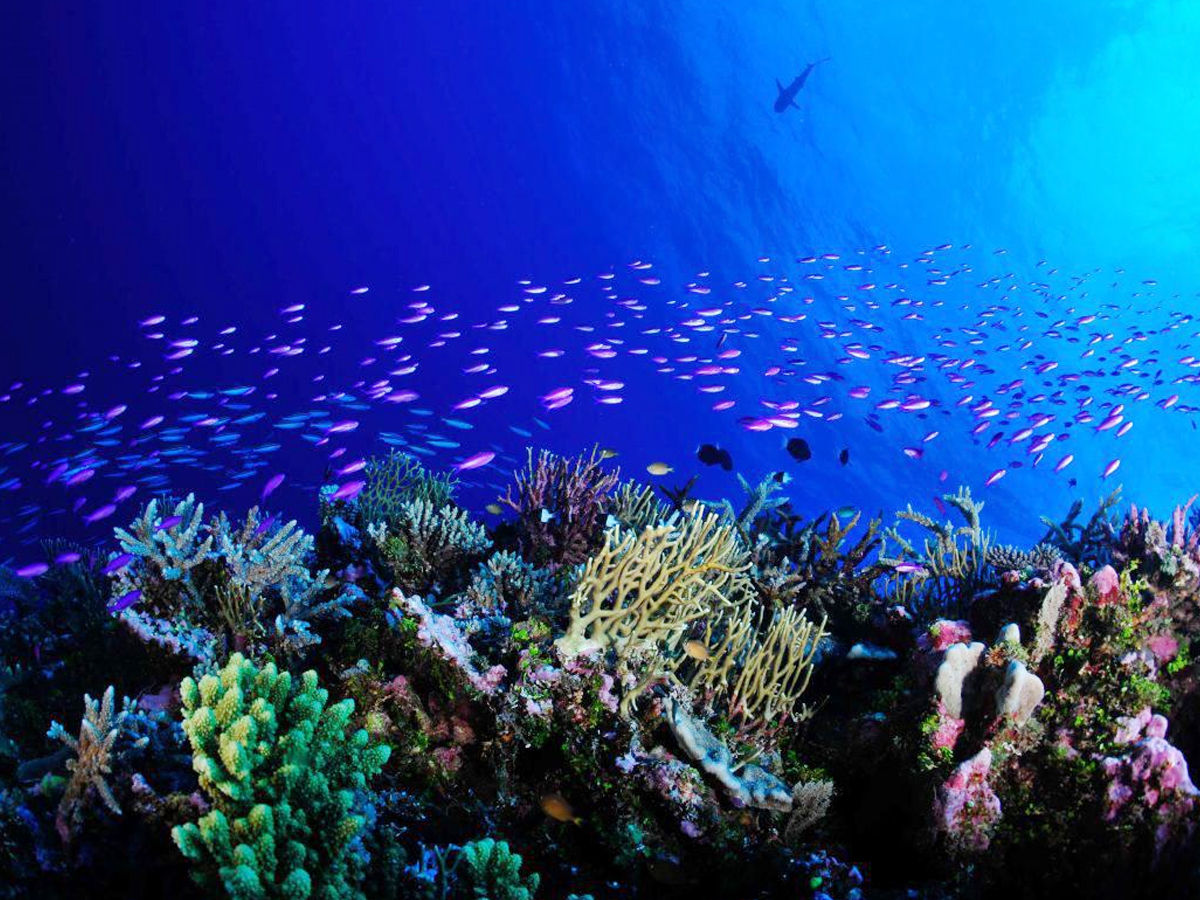 The UNESCO World Heritage Site New Caledonia Barrier Reef, the second-largest double barrier reef in the world, is an example of Mother Nature at her best, complete with incredibly blue waters of different shades. Located in the South Pacific off Australia's northeast coast, this double-barrier reef is home to a variety of marine life, many of which, with the Green Turtle and 1,000 fish species already recorded, are still being discovered and categorized. This one is continually under pressure due to man-made factors, as with most of the beautiful ecosystems.
Red Sea Coral Reef, Red Sea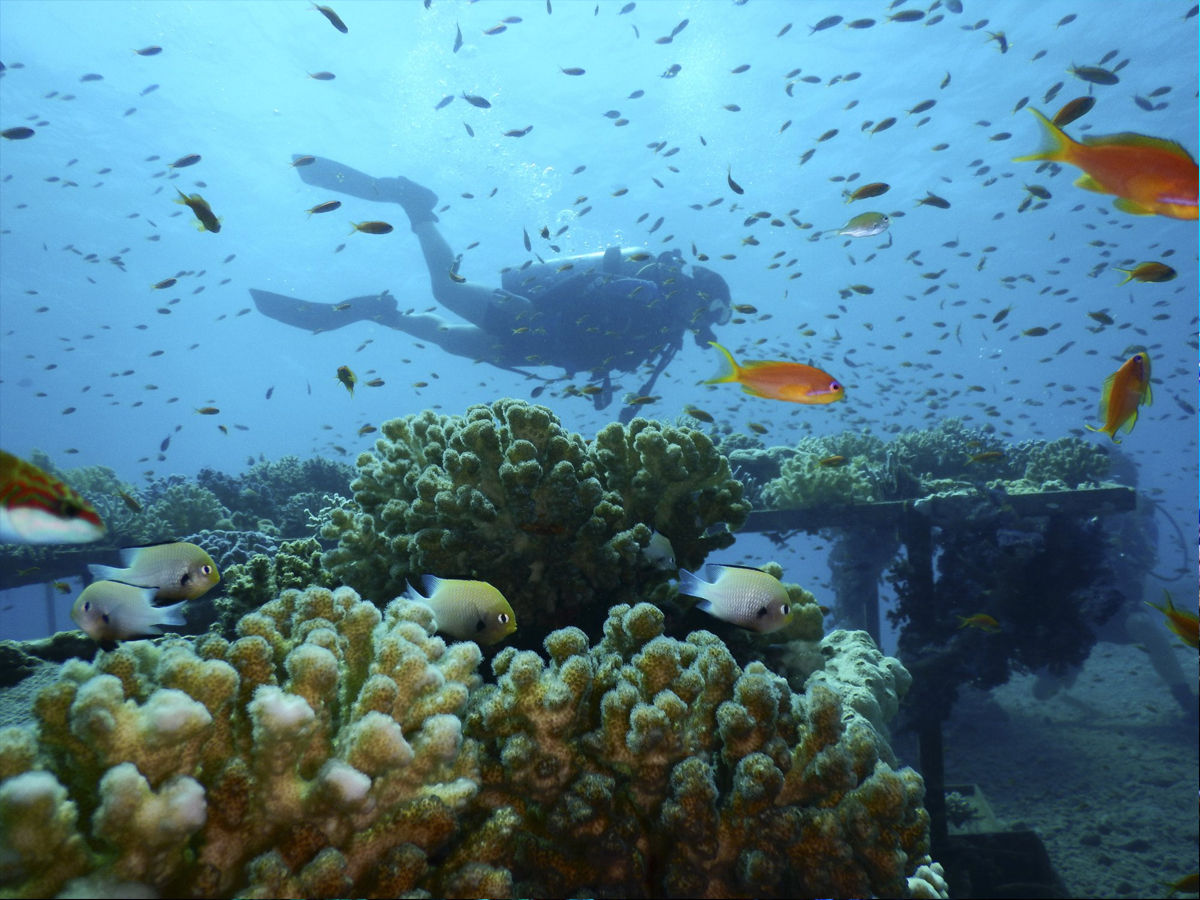 The Red Sea Coral Reef is an incredible underwater world between two of the world's hottest and driest deserts: the Sahara and the Arabian. This reef, which is over 5,000 years old, is about 1,200 miles long and home to 300 hard coral species and about 1,200 fish, of which 10 percent are only found in this area. One thing about this coral reef to remember is that it is strong, capable of withstanding a variety of factors, including extreme changes in temperature.
Rainbow Reef, Fiji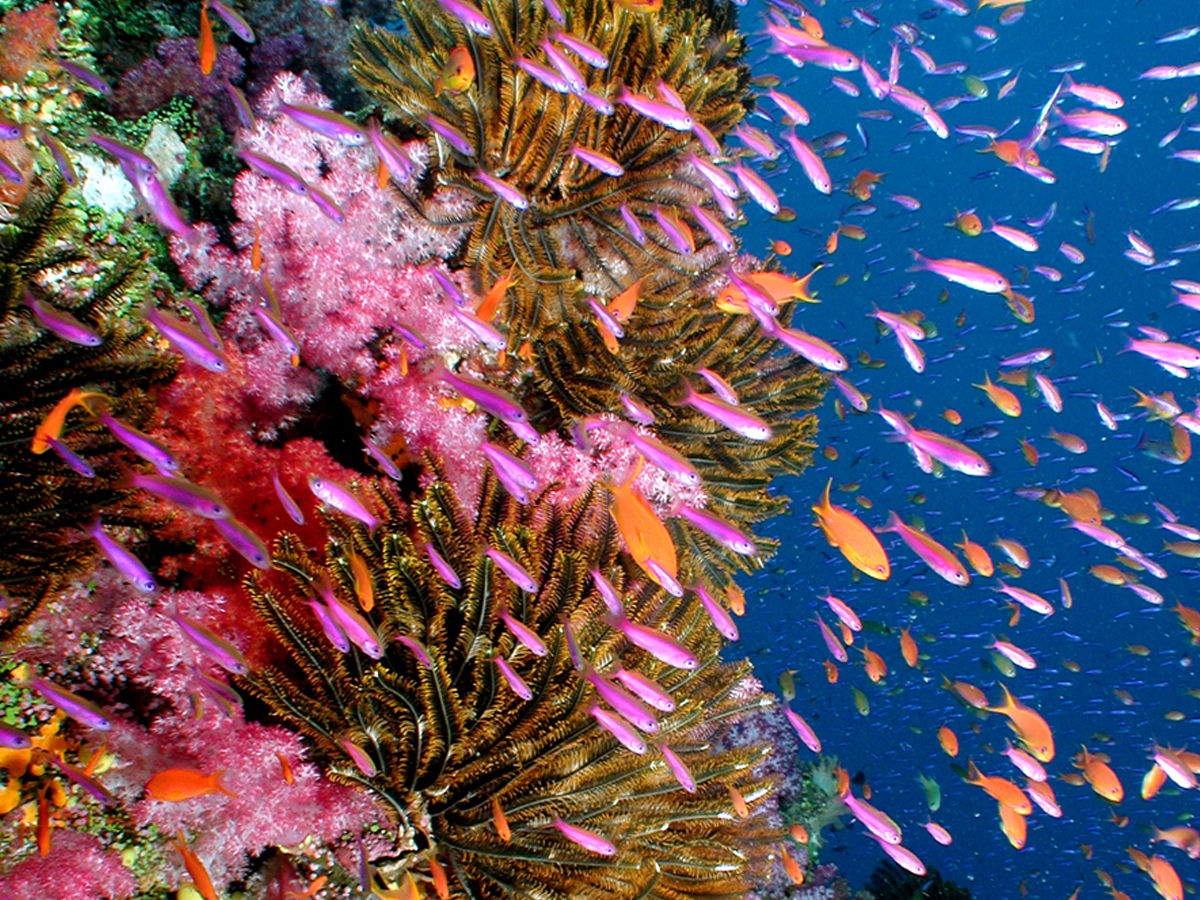 Rainbow Reef is the perfect name for this locale, located between the second and third largest islands of Fiji, Vanua Levu, and Taveuni, as it features a kaleidoscope of vivid colors under the water, created by the hard and soft corals and marine life that call the region home. There are also 230 hard and soft corals and nearly 1,200 species of fish, providing a feast for the eyes. With its stunning elegance, it's no wonder that this is one of the world's best diving destinations.
Tubbataha Reefs, Philippines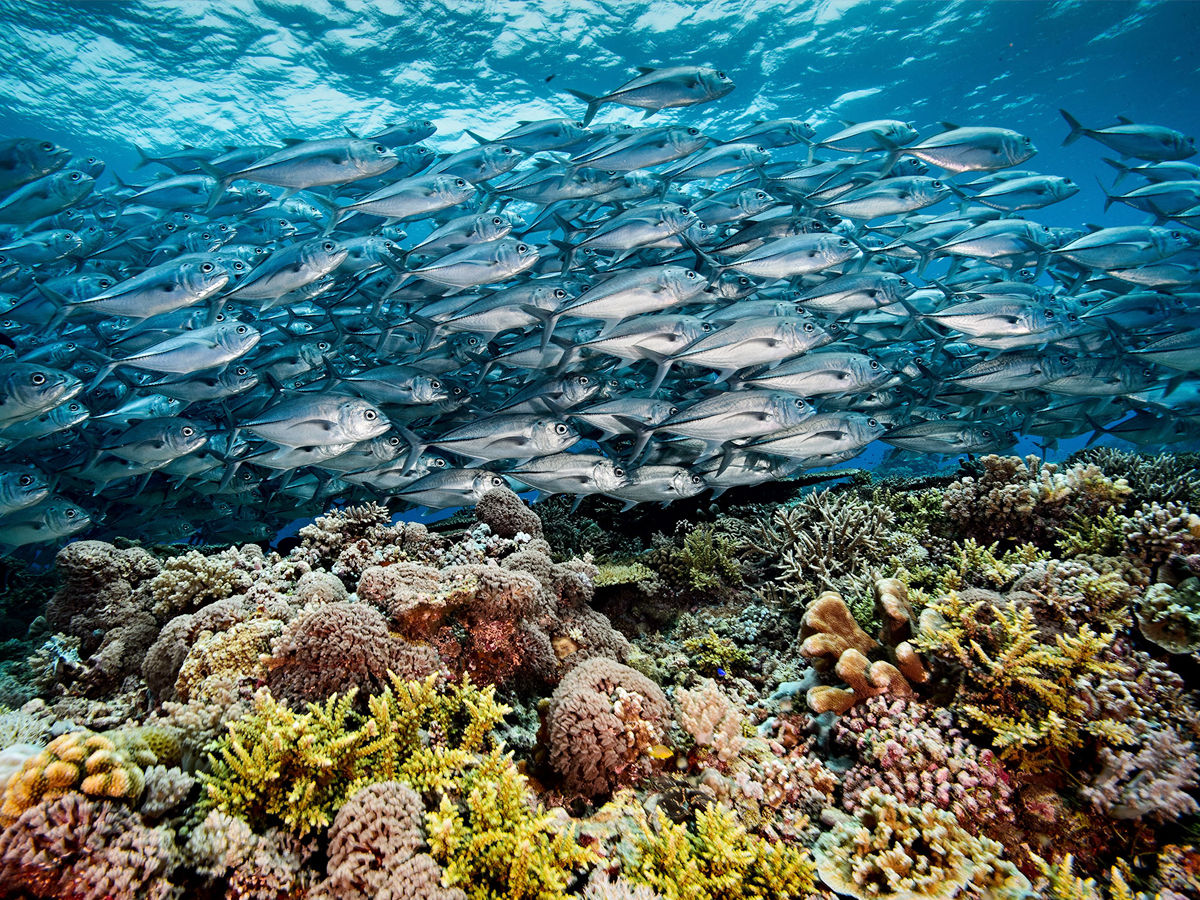 Tubbataha Reefs in the Philippines, a breathtaking underwater ecosystem made up of colorful corals and marine life, is known as the world's best diving site. The reefs contain 600 species of fish, 360 species of coral, 11 species of sharks, 13 species of dolphins and whales, birds, plus Hawksbill and Green Sea Turtles, consisting of two coral atolls. In 1993, owing to its 'pristine coral reef' along with the 'extensive lagoons and two coral islands,' the Tubbataha Reef Natural Park was declared a UNESCO World Heritage Site.
Raja Ampat, Indonesia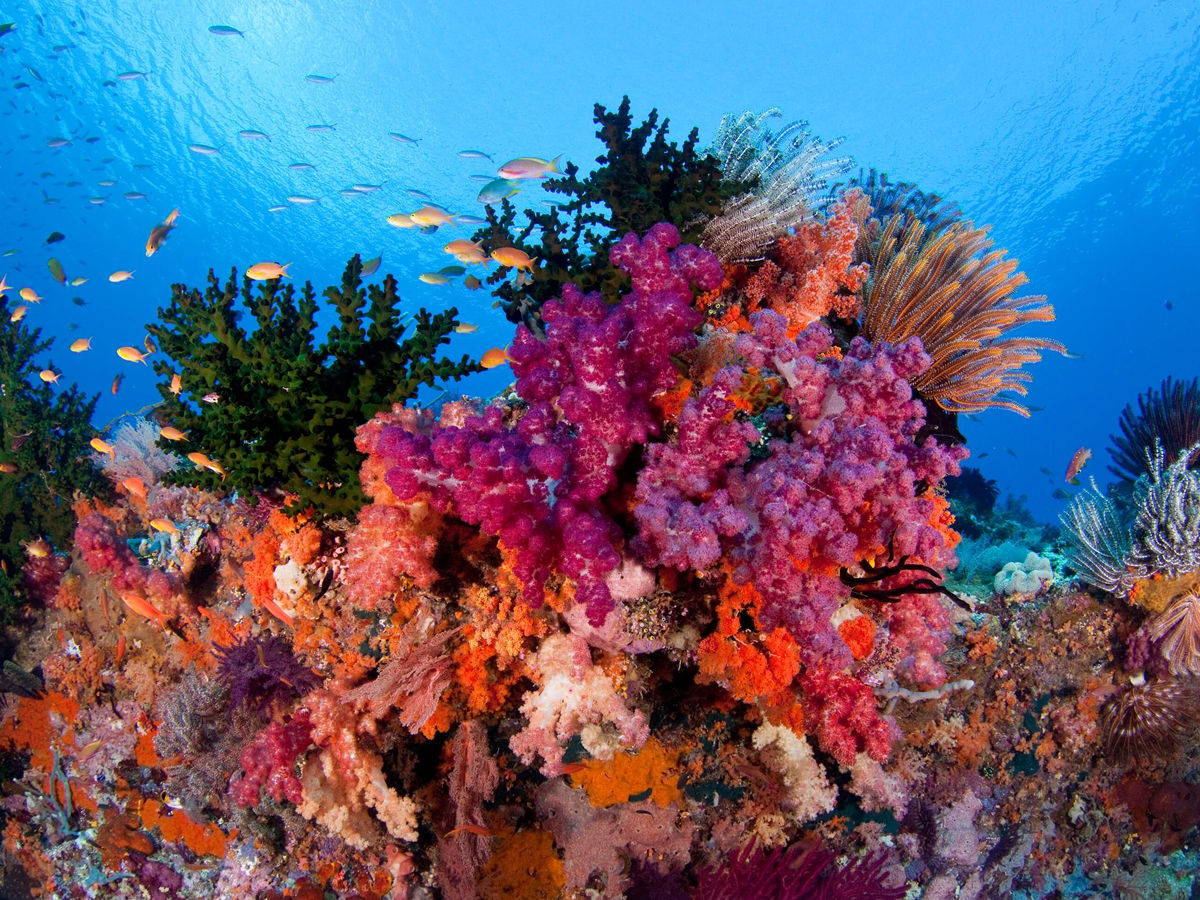 There are 450 species of reef-building coral in the waters of the Raja Ampat Islands, making it a region with the highest coral reef biodiversity based on its size. When scientists discovered this fact, they set in motion a strategy to preserve this underwater ecosystem, as there are so many reefs at risk around the world. Located in the heart of the Coral Triangle, a region with 75 percent of all recognizable coral species, an impressive 1,427 fish species are also found in the area. With the abundance of biodiversity, the fact that Raja Ampat is a favored place among divers should come as no surprise.
Palancer Reef, Cozumel, Mexico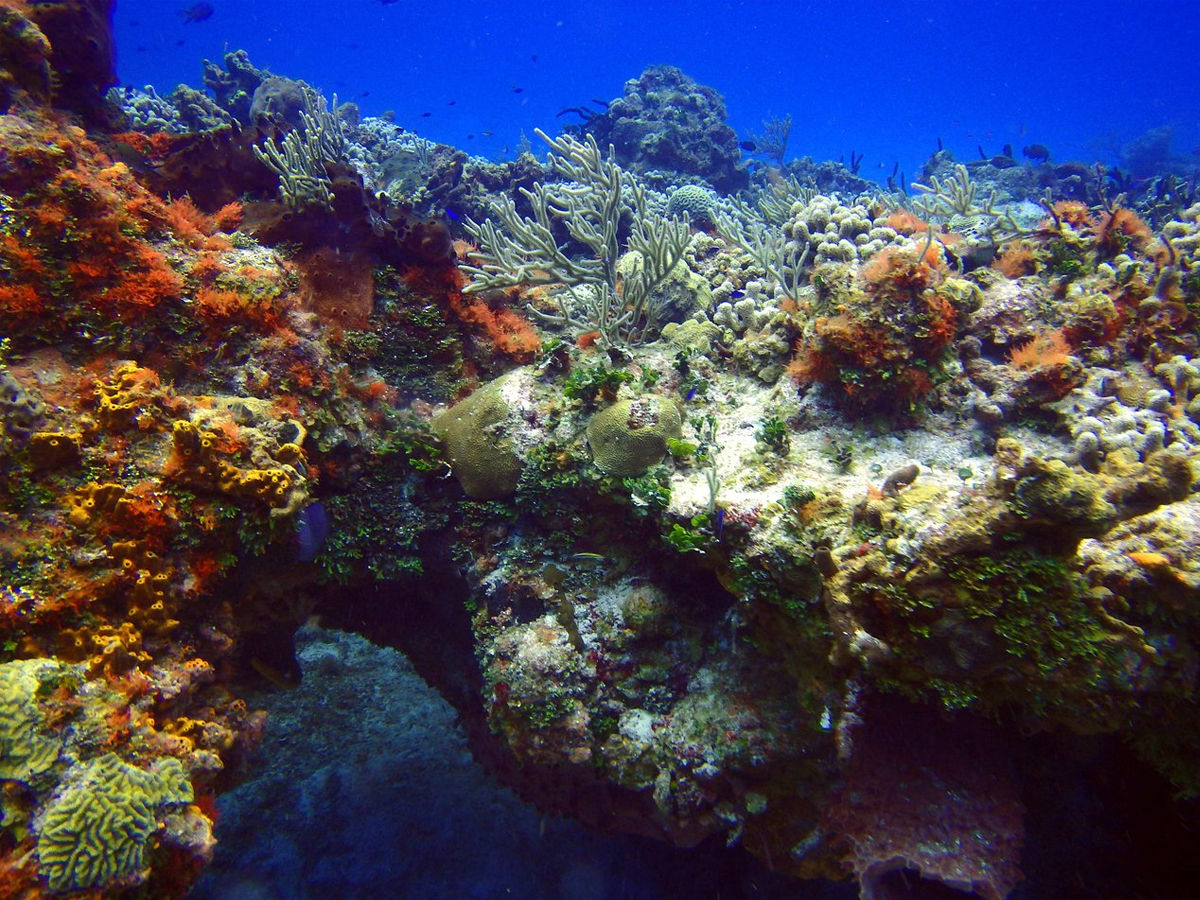 Divers return again and again to this lovely secret gem off the coast of Mexico's island of Cozumel. Although it may not be as big as other reefs, with its multicolored (think bright pink, green, orange, and yellow) marine flora and fauna, it is just as stunning. The Palancar Reef is part of a wider system of reefs, the Mesoamerican system of reefs, the second largest on earth. For seahorses, butterflyfish, sea fans, squirrelfish, parrotfish, and many others, the sparkling variety of coral serves as homes.
Great Chagos Archipalego, Indian Ocean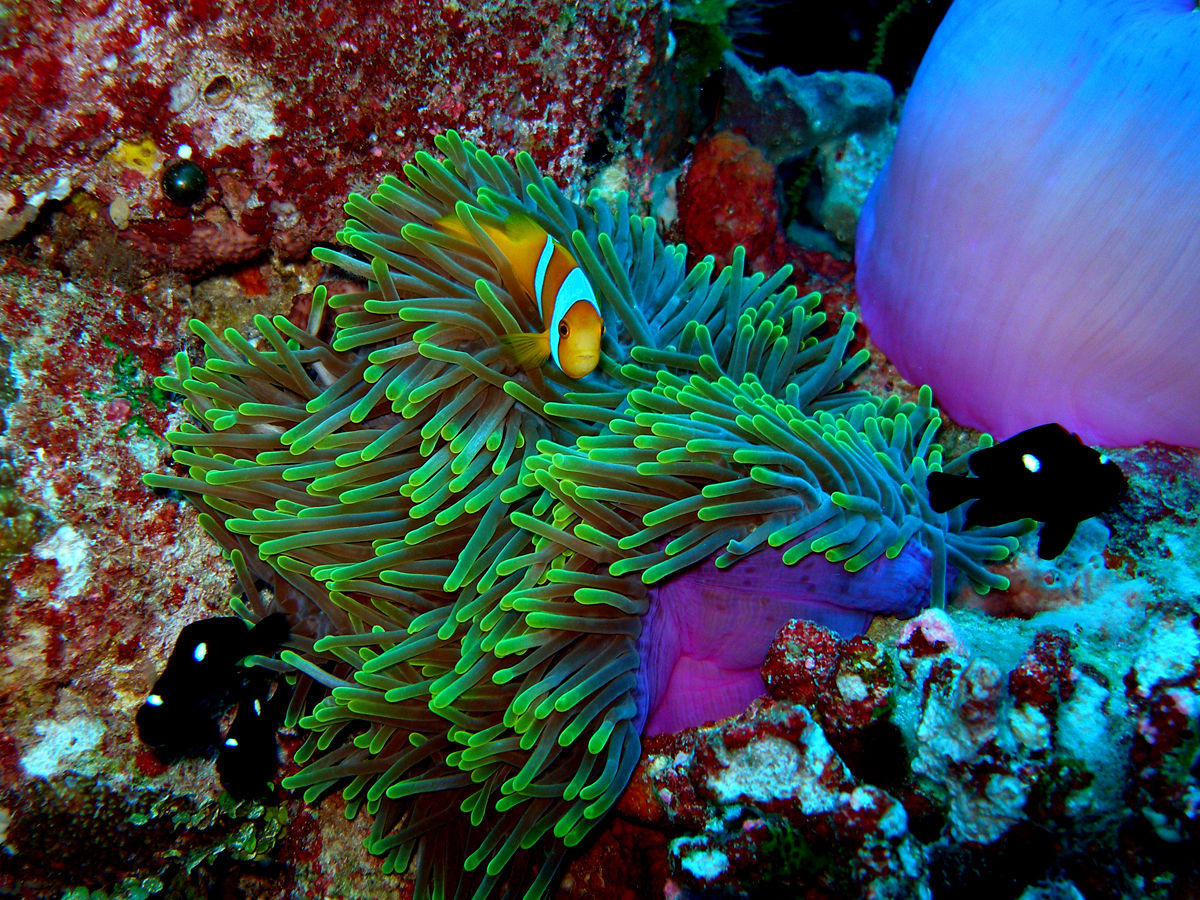 The Great Chagos Archipelago is located in the centre of the Indian Ocean and contains 55 islands, and the Great Chagos Bank is the world's largest coral atoll and both the least polluted and most secure. Half of the coral in the world is found here, with native forms, such as Ctenella chagius, a brain-like coral. To add to it, along with turtles, dolphins, whales, and more, the rich fish population. Scientists doing experiments don't even wear sunscreen in order to keep the water as pristine as possible.