Tadoba National Park is Maharashtra's oldest and largest national park, covering an area of 625.4 square kilometers.
Tadoba National Park (116.55 square kilometers) and Andhari Wildlife Sanctuary (508.85 square kilometers) from the Tadoba Andhari Tiger Reserve, which encompasses the Chimur Hills, Moharli, and Kolsa Ranges.
The park is adorned with teak and bamboo thickets, a magical landscape of rugged cliffs, marshlands, and lakes that provide a happy home for a diverse range of animals such as tigers, panthers, hyenas, sloth bears, wild dogs, jackals, barking deer, bison, sambar, and so on. Tadoba is one of India's best wildlife destinations for a thrilling tiger sighting.
Tadoba National Park: A Brief History
Taru, according to legend, was a village chief who was killed in a mythical encounter with a tiger. Taru was deified, and a Taru shrine now stands beneath a large tree on the banks of Tadoba Lake. The temple is frequented by Adivasis, particularly during an annual fair held in the Hindu month of Pausha (December–January).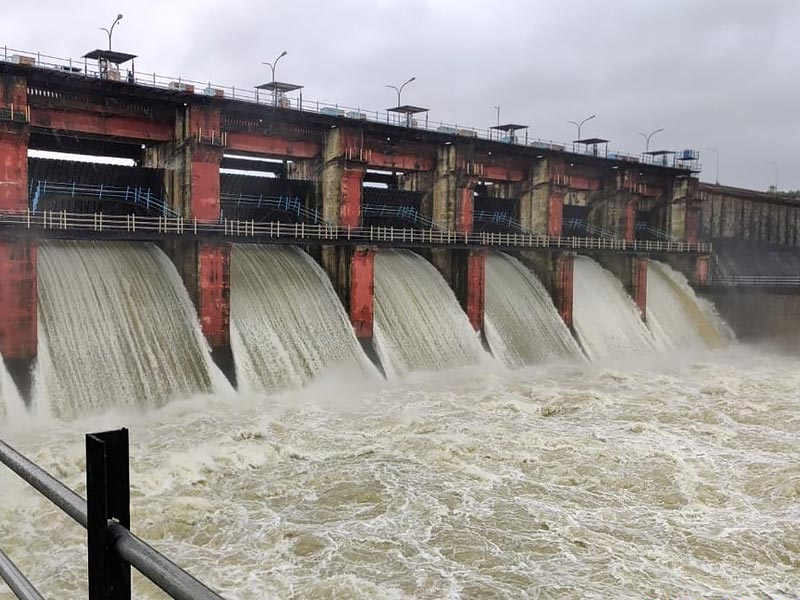 The Gond kings once ruled these forests near the Chimur hills. Hunting was outlawed in 1935. In 1955, 116.54 square kilometers (45.00 square miles) of this forest area was designated as a national park. In 1986, the Andhari Wildlife Sanctuary was established in the surrounding forests. The park and the sanctuary were merged in 1995 to form the current tiger reserve.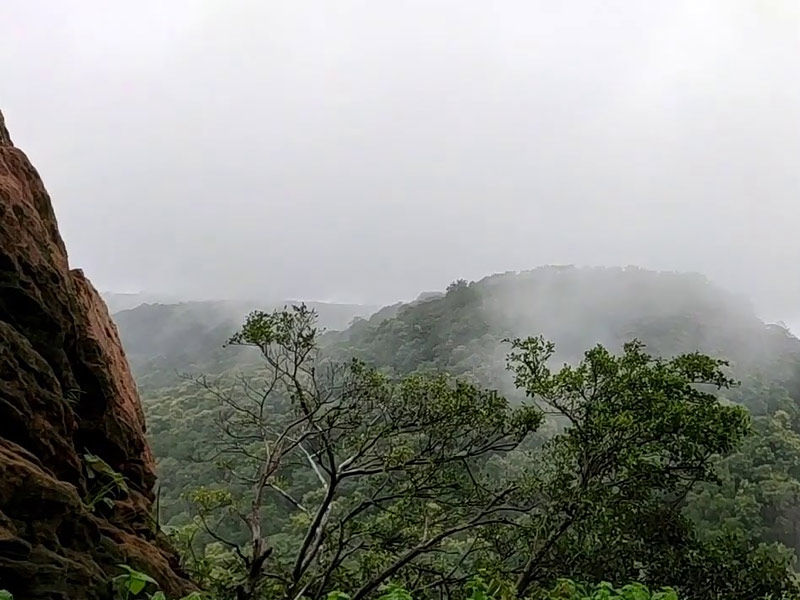 The Tadoba Region's national park, covering an area of 116.54 square kilometers, was established in 1955, and the Andhari Wildlife Sanctuary was established adjacent to the national park in 1986, and the two were merged in 1995 to form India's 41st Tiger Reserve under Project Tiger.
Tadoba National Park's Flora
Teak, bamboo, ain (crocodile bark), bija, dhauda, hald, salai, semal, and tendu cover approximately 87% of Tadoba National Park's southern tropical dry deciduous forest. There are also patches of lush meadows and many medicinal climbers and plants in the park.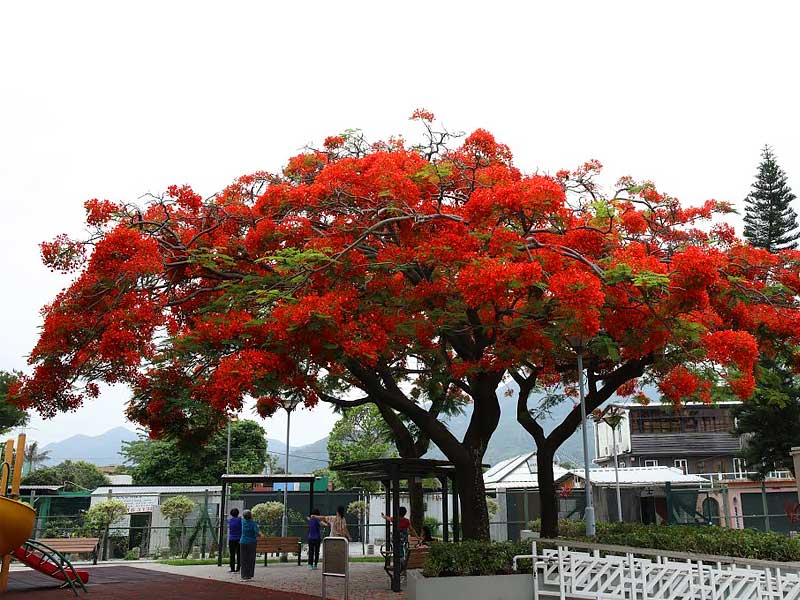 Grass patches can be found throughout the reserve. Bamboo thickets abound throughout the reserve. The medicinal plant climber Kach Kujala (velvet bean) found here is used to treat Parkinson's disease. Bheria leaves are used to repel insects, and bija is a medicinal gum. Beheda is another important medicine found in this region.
Tadoba Tiger Reserve's Fauna
Tadoba National Park, Maharashtra's largest wildlife reserve, is home to approximately 88 tigers (2018 tiger census) and several other mammals. The park is also home to several reptiles, including marsh crocodiles and endangered Indian pythons. There are also 195 bird species and 74 butterfly species, ensuring an unparalleled wildlife experience.
Aside from the Bengal tiger, other mammals found in Tadoba Tiger Reserve include Indian leopards, sloth bears, gaur, nilgai, dhole, small Indian civet, jungle cats, sambar, barking deer, chital, chausingha, and honey badger.
The marsh crocodile, which was once common throughout Maharashtra, lives in Tadoba Lake.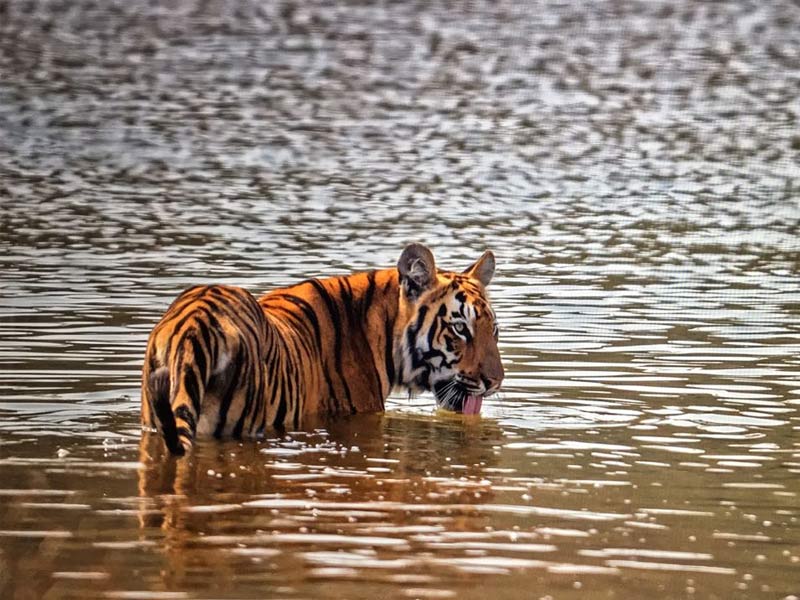 Among the reptiles found here are the endangered Indian python and the common Indian monitor. Terrapins, Indian star tortoises, Indian cobras, and Russell's vipers can also be found in Tadoba. A wide variety of water birds and raptors can be found in the lake. There are 195 bird species recorded, three of which are endangered. The grey-headed fish eagle, crested serpent eagle, and changeable hawk-eagle are among the raptors seen in the park.
Tadoba's Most Popular Tourist Attractions
Tadoba Wildlife Sanctuary's main attractions are dense forests, the beautiful Tadoba Lake, patches of grass, and a sprawling valley. Erai (Irai) Dam, Mahakali Mandir (Chandrapur), Urjanagar Lake, Nagpur, Nagzira Wildlife Sanctuary, and Navegaon National Park are all nearby.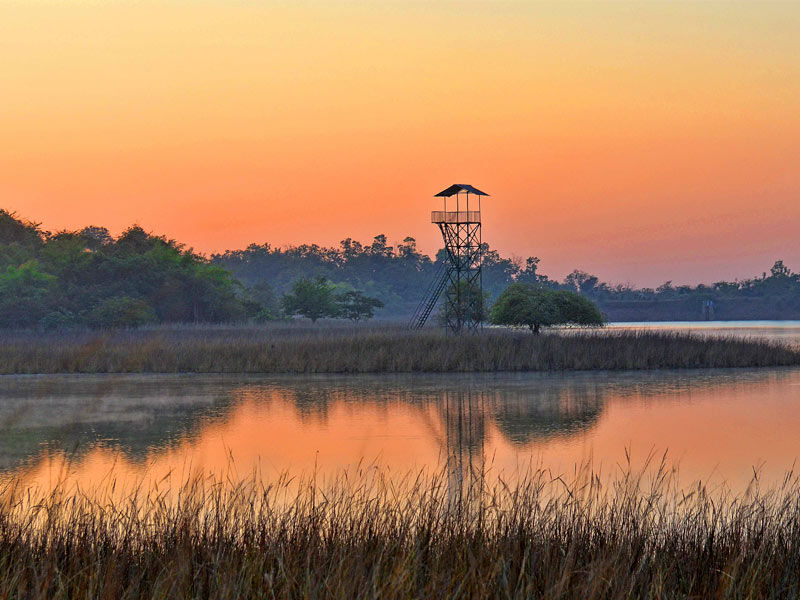 Good time to visit Tadoba National Park
The winter season (December to February) is an ideal time to visit the Tadoba tiger reserve because several animals, including tigers, can be seen basking in the sun. Another ideal time to visit Tadoba is immediately following the monsoon season (October) when the forest turns lush green. Those looking for tiger sightings can also go in the summer, between April and June. During this period, tigers frequently emerge during the day in search of water.
Safari Activities and Schedule
Tadoba Wildlife Sanctuary offers Jeep Safaris. The following are the times for a Tadoba Jeep Safari: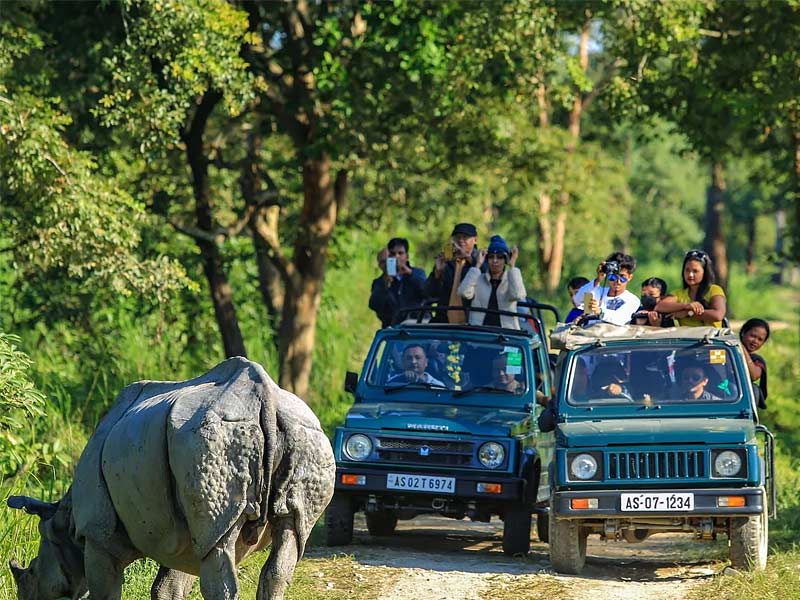 Safari timings are as follows:
Morning Jeep: from 6 a.m. to 10 a.m. (entry allowed until 8.00 a.m.)
Afternoon Jeep: from 3 p.m. to 6 p.m. (entry allowed until 4.30 p.m.)
Tadoba National Park Accommodation
Tadoba National Park is surrounded by hotels ranging in price from budget to luxury. Some of the best places to stay in Tadoba National Park are as follows:
Jungle Lodge Svasara
Tiger Trails Jungle Eco LodgeSerai Tiger CampIrai Safari Retreat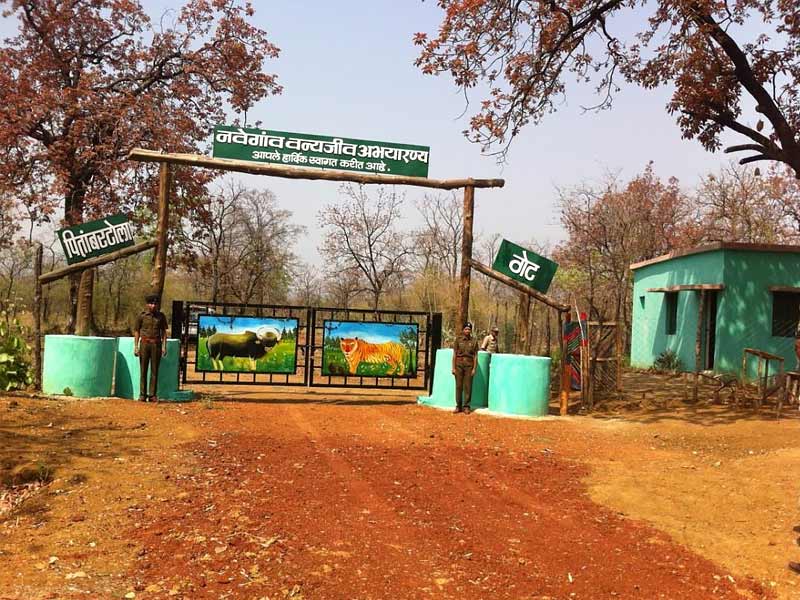 How Do I Get to Tadoba Tiger Reserve?
By Air: The nearest airport is Nagpur (140 km), from which cabs to Tadoba are available.
By Rail: The nearest railheads to Tadoba Park are Chandrapur (49 km) and Nagpur (151 km). Cabs are easily accessible from these two locations.
By Road: The nearest bus stops are in Chandrapur and Chimur, and decent bus service is available to these destinations from a few Maharashtra cities and towns.