India is a fantastic country, with magnificent landscapes, festivals, and food. It lives up to a rich history of struggle, culture, tradition, and many rich, successful entrepreneurs. The top 7 CEOs in India are guiding the way by becoming brands for themselves and their organizations. This article seeks to bring wealthy super-billionaires to the doorstep of CEO in India who are head of the world's biggest companies to pave the path for their brand and that of their company. India is the home of Asia's wealthiest individuals.
The CEO in India who made their Name Worldwide
1. Sundar Pichai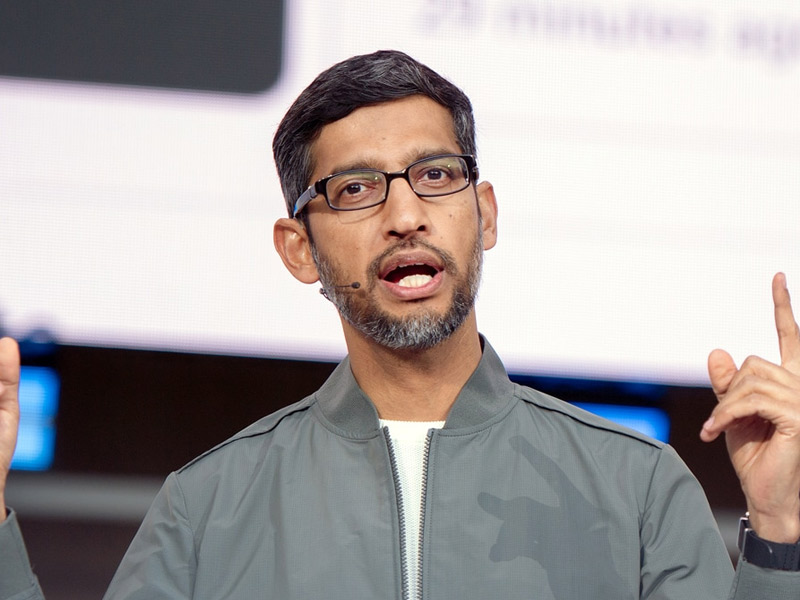 Pichai Sundararajan, also known as Sundar Pichai, was Born on July 12, 1972, in Madurai, Tamil Nadu, India. Sundar Pichai has gone a long way from growing up in a two-room flat in Ashok Nagar, Chennai, to being named CEO of Google LLC on August 10, 2015. The soft-spoken 46-year-old obtained his B. Tech in Metallurgical Engineering from IIT Kharagpur before winning a scholarship to study material science and semiconductors in physics at Stanford University, where he eventually obtained his MS. Following that, he earned his MBA from the University of Pennsylvania's Wharton School.
He worked and was employed as a management consultant at McKinsey & Company. He decided to join Google in 2004 and oversaw product management and innovation for key projects such as Google Chrome OS and Google Drive. Sundar Pichai's net worth in 2021 is estimated to be USD 600 million (approx.) His base salary in 2021 will be USD 2 million per year, and Sundar Pichai's total income in 2021 till now will be USD 280,621,552. (approx.)
2. Satya Nadella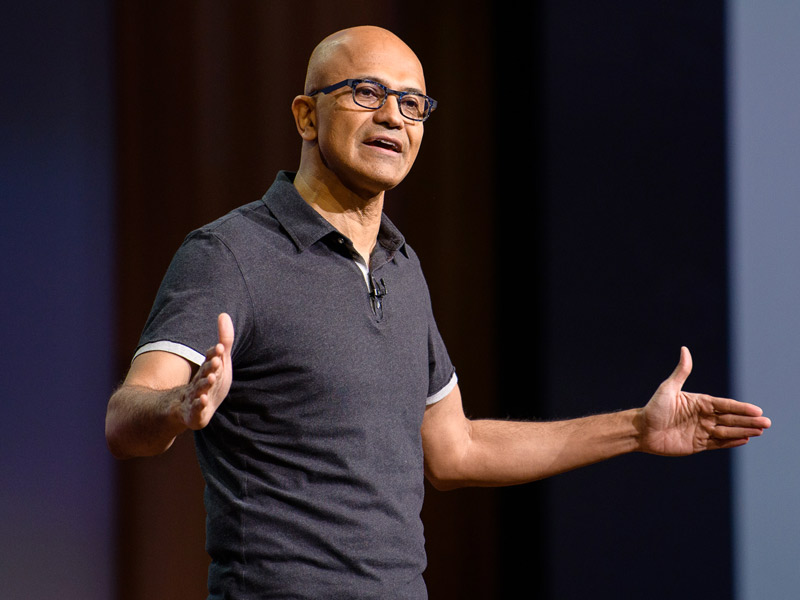 Satya Nadella's full name is Satya Narayana Nadella was born on August 19, 1967, in Hyderabad, Telangana, India. Nadella, now 51 and the father of three children, was appointed CEO of Microsoft in February 2014. He has dedicated 22 years to the company and previously served as Executive Vice President of Microsoft's Cloud and Enterprise Group before being appointed CEO.
The Hyderabad native graduated from Manipal Institute of Technology with a degree in electrical engineering. Following that, he earned a Master of Science in Computer Science from the University of Wisconsin, Milwaukee, and an MBA from the University of Chicago Booth School of Business.
Nadella's vision and genius shifted the company's course. He changed Microsoft's mission statement from "a PC on every desk and in every household, running Microsoft software" to "empower every person and every business on the planet to achieve more." The company appears to be doing well under his guidance. Its equities have tripled by September 2018 with a 27 percent annual growth rate. Satya Nadella's net worth in 2021 is estimated to be USD 655 million (approx.), and his annual base salary will be USD 2.5 million. Satya Nadella's gross total salary accumulated in 2020 was USD 44.32 Million (approx.)
3. Indra Nooyi 
After marriage, Indra Krishnamurthy was renamed, Indra Nooyi. She was born in Madras (now Chennai), Tamil Nadu, India, on October 28, 1955.
Indra Nooyi is an Indian American business leader who presently serves as the Chairman of Pepsico, the world's second-largest food and beverage company. Nooyi was born into a middle-class Tamil-speaking Indian family and graduated from the University of Madras with a Bachelor's degree in Physics, Chemistry, and Mathematics.
She then got a PG Diploma from IIM Calcutta. She was enrolled at the Yale School of Management in 1978, where she got a Master's degree in Public and Private Management. Coming from a low-income family, Nooyi performed part-time jobs to support herself while attending college.
She began her career as a product manager at Johnson & Johnson before moving on to Pepsico. She is now placed number 13 on the list of the World's 100 most powerful women. She will be the first independent female director of the ICC Board and the second most powerful woman on the Fortune list 2015, among many other honors and achievements. Nooyi, Indra Net assets and salary (approximately) – $151.8 million Earns a salary of $29.8 million per year.
4. Rajeev Suri 
Rajeev Suri (President and CEO of Nokia) was born on October 10 in 1967, in New Delhi, India. Rajeev Suri is an Indian business executive from Singapore. He is one of the few top corporate executives who rose to the top without a PG/MBA degree. He is now a Singaporean citizen living in Espoo, Finland. He received his Bachelor of Engineering degree from Manipal Institute of Technology. He has over 20 years of international experience. He has held positions such as strategy, product marketing, and sales, to mention a few. He joined Nokia in 1995 and was appointed CEO on April 29, 2014. Rajeev Suri's net worth and annual salary (approximately) – 1,829,401 Euros 
5. Shantanu Narayen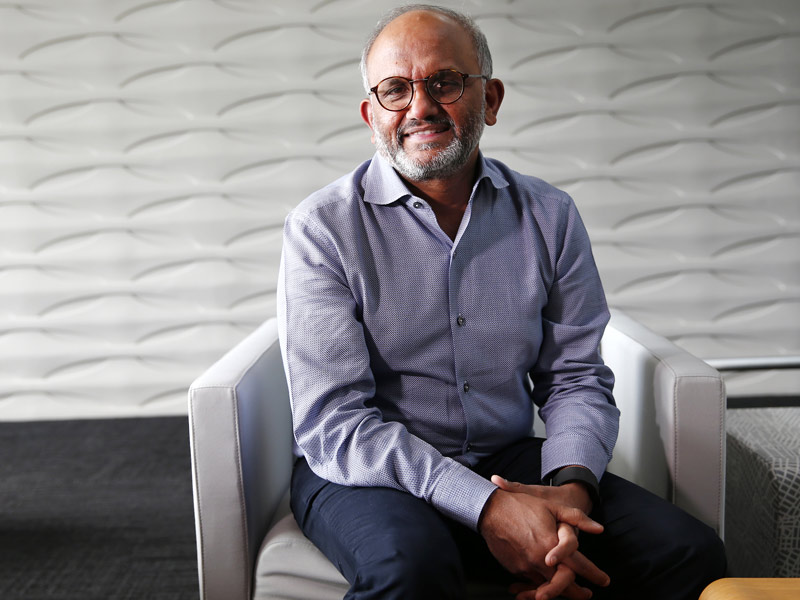 Shantanu Narayen, who experienced childhood in Hyderabad, joined Adobe Systems as Vice President and General Manager in January 1998. In 2005, he was appointed President and Chief Operating Officer of the company. In 2007, he was promoted to Chief Executive Officer and appointed to the company's board of directors. Narayen, who began his career at Apple, also serves on Dell Inc. and the Haas School of Business at the University of California, Berkeley.
6. Anshuman Jain 
Anshuman Jain was born in Jaipur, Rajasthan, India, on January 7, 1963. Anshuman Jain is the President of Cantor Fitzgerald and is a British Indian business professional. He served on the Management Board of Deutsche Business and remained a counselor to the bank until January 2016.
He graduated from Shri Ram College of Commerce, DU, with a degree in Economics and an MBA in Finance from the University of Massachusetts Amherst. After finishing school, he began working as an analyst in derivatives research at Kidder, Peabody, and Co. from 1985 until 1988. In 1995, he joined Deutsche Bank's fledgling markets division.
7. Sanjay Kumar Jha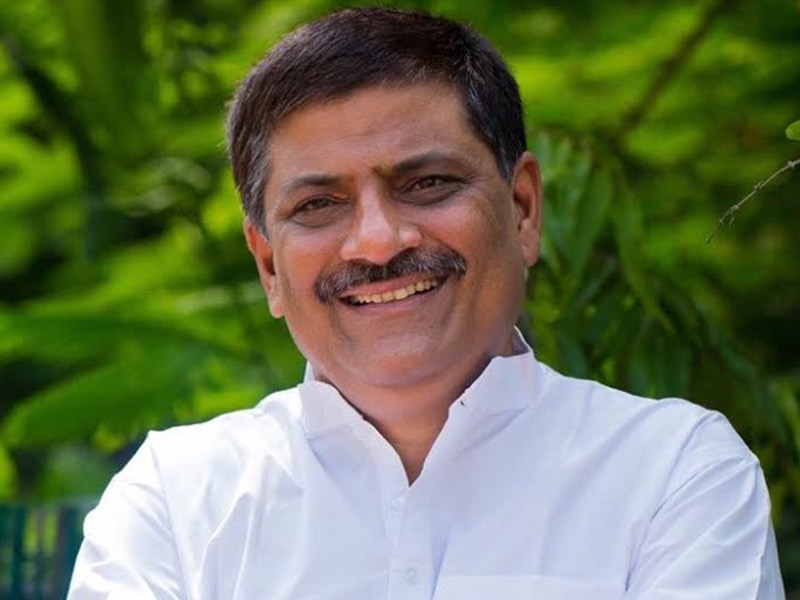 Sanjay Kumar Jha was born in Sultanganj, Bihar, India, on March 3, 1963. Sanjay Kumar Jha graduated from the University of Liverpool with a Bachelor of Science and a Ph.D. in Electronics Engineering from the University of Strathclyde. He began his work at Qualcomm in 1944 and rose through the ranks to become COO and President. He joined Motorola as co-CEO in 2008 and was named CEO of Motorola Mobile Devices on August 4, 2008, a post he maintained until May 2012.
On January 7, 2014, Sanjay Jha was named CEO of Global Foundries, the world's second-largest semiconductor foundry firm. Sanjay Kumar Jha Net Worth & Salary (Estimated) – He earns more than $8,462,544 every year.