Employers utilize resumes throughout the employment process to learn more about applicants and whether they would be a good fit. Your CV should be simple to read, with a summary of your accomplishments and talents, as well as a focus on relevant experience.
While there are a few resume formats regularly used, your resume should reflect your unique education, experience, and applicable abilities. Consider creating various versions of your resume that are suited to the positions you're applying for. Here are some important resume writing guidelines to help you organize and create your resume.
Here are ten resume making guidelines to get you started.
Look for keywords in job listings.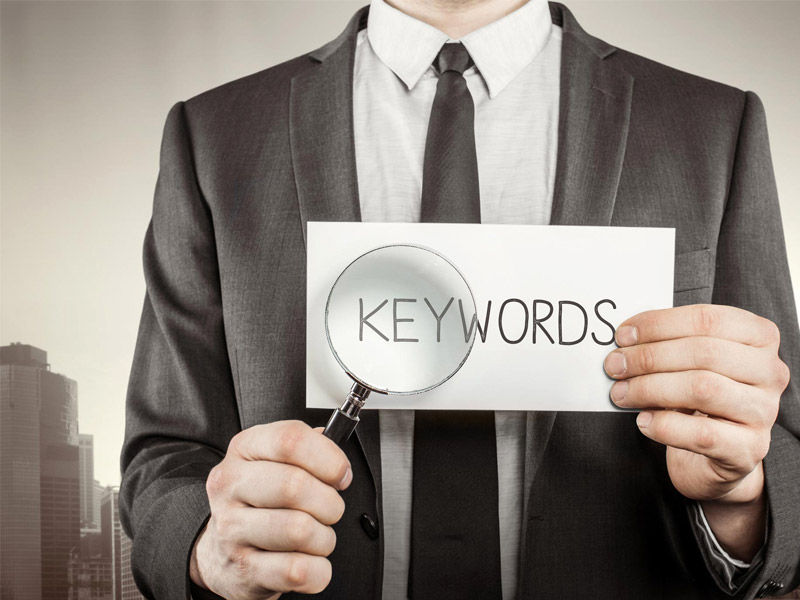 When preparing to compose a CV, the best place to start is by carefully reading the job advertisements that interest you. As you apply for employment, read each job description carefully for keywords that indicate what the business is searching for in an ideal applicant. Include such keywords in your resume where applicable.
Examine resume samples for your industry.
You could get ideas and best practices for your resume by studying examples of resumes from your sector. While there are numerous methods to use resume samples, there are three key points to look for:
Make it as simple and easy to read as possible. Resume examples are straightforward. This is because companies only have a limited amount of time to study your resume. Thus readability is essential. This includes using a professional, clean font.
Keep it brief. You'll notice that each resume sample area, including the overview and experience details, is brief and to the point. Employers can absorb more information about you and rapidly determine your fitness for the work if you include only the most important and relevant facts.
When using resume samples, take in mind that they are not intended to be duplicated exactly. While you should not utilize samples as a template, they can serve as examples of high-quality resumes in your industry and job title.
Make use of a professional typeface.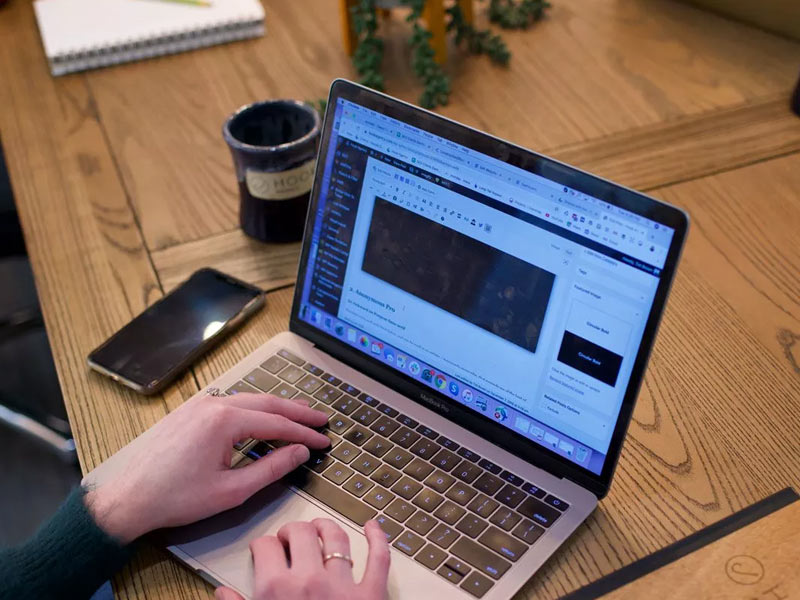 Because employers only have a limited amount of time to study your resume, it should be as concise and easy to read as possible. Use a simple, clean font like Arial or Times New Roman. Maintain a font size of 10 to 12 points. Choosing a clear, readable font will help your resume look more professional.
You should also make an effort to remove or eliminate any extraneous white space. Too much white space on your resume may make it appear sparse, distracting the reader and maybe triggering a red flag. By removing unnecessary white space, you allow the resume reader to focus on the content of your resume rather than the white spaces. You can cut down on white space by increasing the font size to 12 points and potentially adding an extra, optional section like Skills or Awards and Achievements.
Include only the most pertinent information, and prioritize the most critical information.
While you may have substantial professional or school experience, it is critical to keep your resume as concise as possible while not leaving out vital information. Hiring managers do not devote much time to reading each résumé. According to research, hiring managers spend only 6 seconds on each CV. If your resume contains outdated or irrelevant information, such as positions had more than ten years ago or small degrees and achievements, it may distract from more vital information.
Include only the work experience, accomplishments, education, and abilities most relevant to the company. By carefully reading the job advertisement, you can identify the most important characteristics. Important information should be prioritized higher on your resume to call attention to crucial talents and achievements.
Make use of active language.
Your resume should be written in the active language, free of unnecessary words. This includes utilizing words like "achieved," "earned," "finished," and "accomplished." If your resume is too long or appears difficult to read, consider making sentences shorter or concepts more concise.
Emphasize significant accomplishments.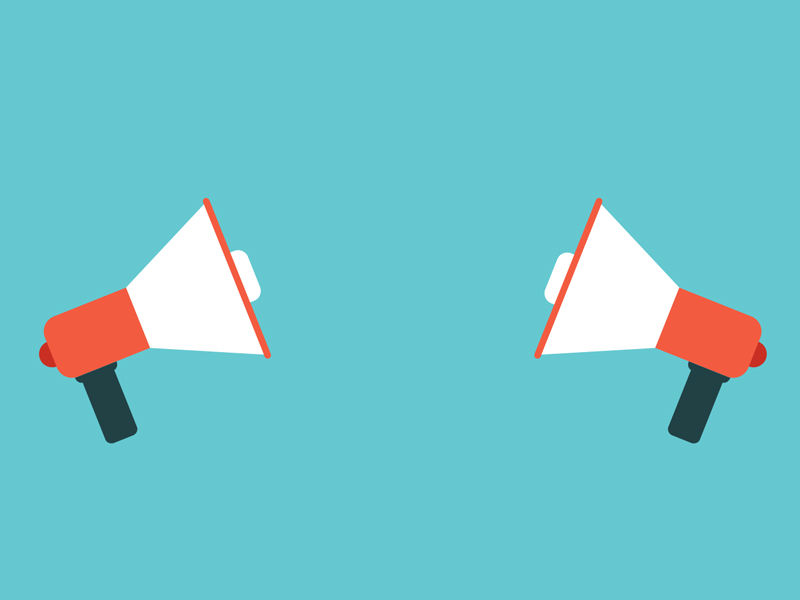 Instead of stating your job responsibilities in the experience area, choose your top three or four most significant achievements in each capacity you've held. Include metrics that quantify your progress in achieving that specific goal or achievement, if possible.
You may also choose to include a separate "Achievements" or "Skills" section to emphasize specific accomplishments in your schooling, profession, volunteer work, or other experiences.
Include only subheadings and sections 
Whether you're using a resume template or writing your own, you may discover that some recommended elements are unnecessary.
For example, you may require a resume summary or a resume objective, but not both. Do not add an empty job history section if you have recently graduated from college or high school and have not yet held a professional position. Instead, you might substitute relevant coursework, academic achievements, and other experiences such as internships or extracurricular projects for the experience area.
Select proper margins.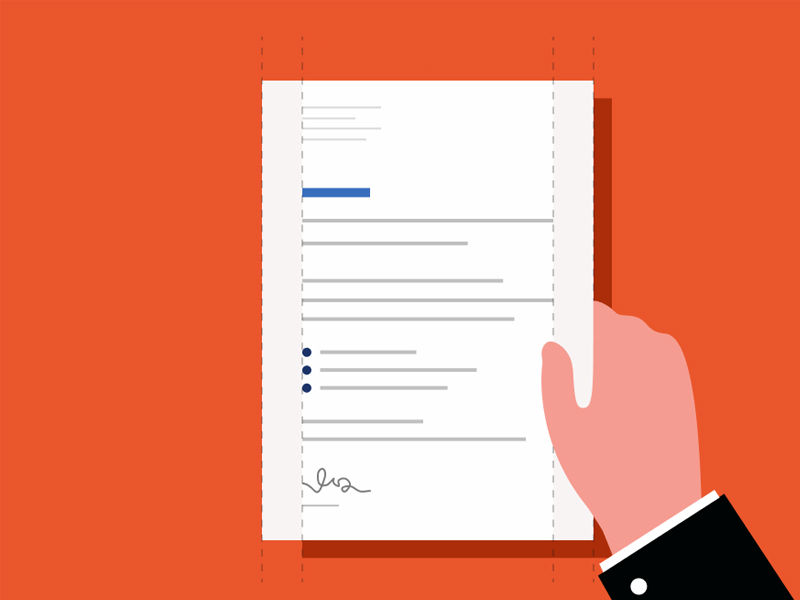 You should utilize a one-inch margin with single spaces between the lines on all sides of your resume. If you have too much white space, consider spacing your lines by 1.15 or 1.5. You can also raise your margins if you're having trouble filling out your resume, but keep them under two inches.
Edit and proofread
Before submitting your resume, you should proofread it numerous times to verify no spelling or punctuation issues. While numerous proofreading programs and tools are available, it is also beneficial to have trusted friends or colleagues evaluate your resume. It is beneficial to have an independent third party review your resume so that an employer would find ways to modify or improve it.
Determine whether you require a different résumé for each job.
Before submitting each application, ask yourself, "Have I made it as easy for this company to understand that I'm qualified as possible?" Suppose you're applying for a job with specific requirements. In that case, you might need to create a different version of your resume to adequately demonstrate your qualifications. On a case-by-case basis, choose which resume utilizing.
Your CV is frequently the initial step in obtaining an interview with a potential company. Make sure your resume has the most essential information, that it is organized to showcase the most significant information, and thoroughly reviewed for flaws. Once you've refined and finalized your CV, it should help you receive more callbacks, interviews, and job offers.
Try Making your Resume from here