For Tom Cruise, age is simply a number; he is 58 years old and the only actor of his generation to date. When someone talks about Tom Cruise movies, the first thing that comes to mind is his action-packed blockbusters with never-before-seen devices and tools.
His outlandish flicks are always entertaining to watch, with him doing larger-than-life stunts and action sequences. He is a well-known and well-liked actor, and his films are available in all formats and platforms.
Tom Cruise has been one of the world's biggest movie stars for nearly 35 years. Yet, despite demonstrating such amazing staying power and durability to remain at the peak of his industry for so long, the small actor rarely makes sequels to his most successful endeavors. Except for Jack Reacher: Never Go Back and next year's Top Gun: Maverick, the only part that the 58-year-old has ever performed more than once is Mission: Impossible's Ethan Hunt.
We combed through Netflix to find all of Tom Cruise's movies, so you can add them to your watchlist if you haven't already.
Find the best of Tom Cruise movies on Netflix here. 
1. Mission Impossible- All parts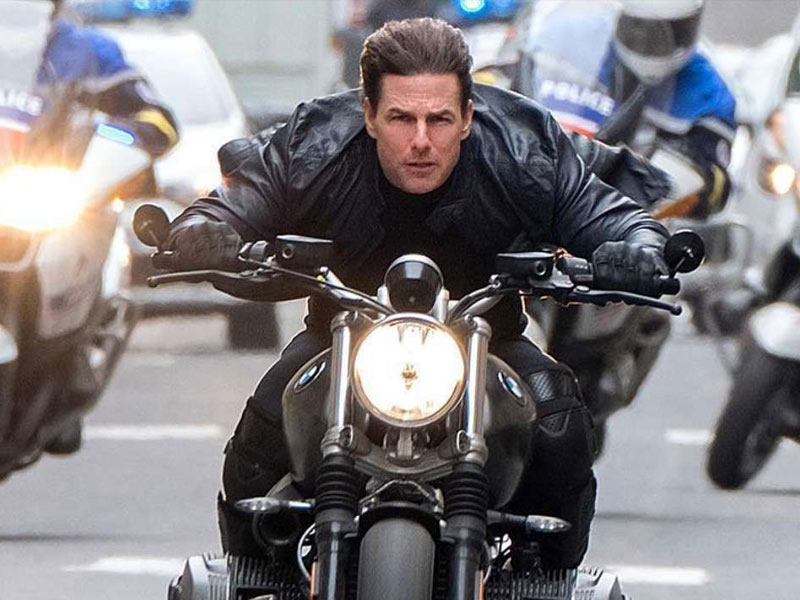 The 5 Par film series has become a household name thanks to its characteristic music, which virtually everyone has heard. We shouldn't even bring it up since the MI franchise is the largest and most well-known of all Tom Cruise films. Ethan Hunt, an American spy for the IMF (Impossible Task Force), is always prepared for the mission, should he choose to accept it. With his task force by his side at all times, Ethan vows to safeguard his company and the country at all costs.
The MI series has grown to six installments, with a seventh on the way, with a total box office income of more than $3 billion to far.
Click here to Watch
2. Collateral
Wouldn't it be amazing to help an assassin on one of his missions? To be sure, but becoming the driver rather than a collaborator is not cool. Max unwittingly becomes this person. A taxi driver receives a high fee from Vincent (Tom Cruise) as he travels across the city, stopping at various locations. Max soon understands, however, that Vincent is no ordinary man; he is an assassin, and Max is transporting him around on his lethal killing assignments. What can he do to stop it from speeding up?
Click here to Watch
3. War of the Worlds 
This film is solely about alien invasions and the fight to defend the world. In this film, Tom Cruise plays the part of a father who is just trying to arrange a weekend with his children when he is interrupted by an extraterrestrial invasion that threatens his and everyone else's lives. How will he protect himself and his children from the bloodthirsty aliens that have come on Earth?
Click Here to Watch
4. Jack Reacher 
Jack Reacher is the movie that appears to be something you've seen a million times before, and in many ways is precisely what you were anticipating, but is performed so well that it transcends familiarity to become something entirely unique. In this Lee Child adaptation, writer/director Christopher McQuarrie spins a fantastic narrative. If choosing Cruise as Reacher was a stroke of genius, casting Werner Herzog as the soulless monster was a close second. Cruise's style in this role is so sure-footed and confident that you believe every move Reacher takes.
Still, this part differs from many of Cruise's other action hero leads in that Reacher is not too cheerful. Whenever someone underestimates him or puts another person's life at risk, you can sense his annoyance. This aspect of the character makes him so compelling and, ultimately, a memorable Tom Cruise part.
Click here to Watch
5. The Outsiders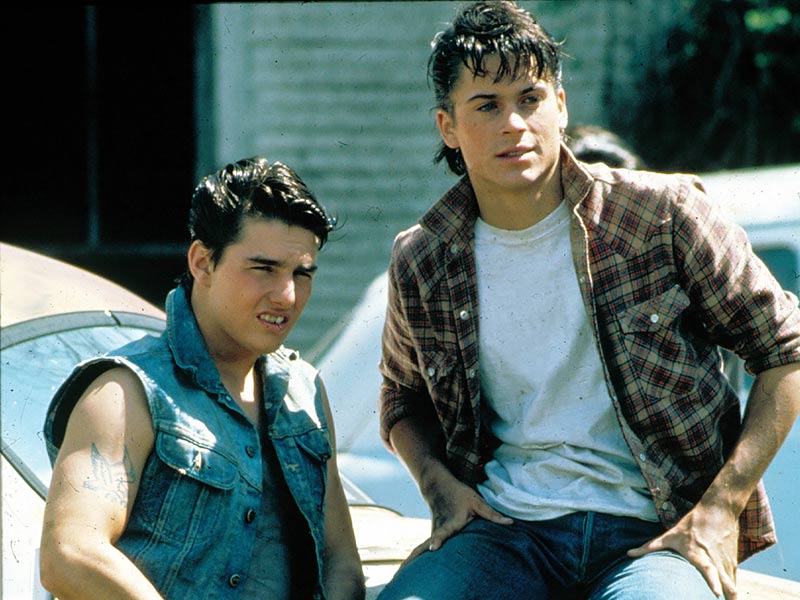 Director Francis Ford Coppola's 1983 adaption of The Outsiders notoriously had every beautiful young actor in Hollywood vying for a part, and the cast (for the most part) reads like a who's who of future megastars. While Steve Randle plays a small role in the scope of the ensemble, Cruise accomplishes enough here to demonstrate that he's in this thing called "showbiz" for the long haul. In terms of the picture itself, it's a fantastic take on the coming-of-age genre with a West Side Story twist. The young actors who lead the cast do an excellent job conveying life as a hot-headed teen in the 1960s.
Click here to Watch
6. The Firm
In the late 1980s and early 1990s, Cruise was almost pigeonholed as the stereotypical yuppie American businessman. Perhaps his most formulaic picture of the era was the 1993 John Grisham adaption of The Firm. While director Sydney Pollack's handling of the Wicker Man-Esque tome is assured, and the plot is interesting to a point, the film is a little too long and tries to cover too much material.
A long-form method would have been more appropriate for this particular source material, and it's not surprising that a TV series adaptation was attempted a few years ago. On the other hand, Cruise is fine; his chemistry with Gene Hackman is undeniably endearing, and the tale is never dull. But it's a film that fades almost quickly once the titles roll. It's the cinematic equivalent of a plane read—satisfying but disposable.
Click Here to Watch
7. Edge of tomorrow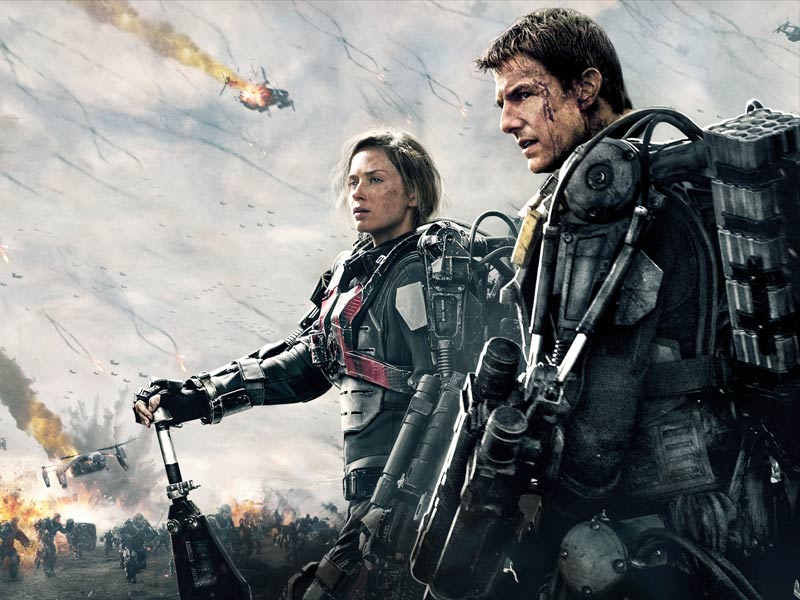 Edge of Tomorrow is a sci-fi actioner that is endlessly brilliant, entertaining, and, most importantly, original, making it a rare find. But the picture isn't simply unique in terms of narrative or direction. Cruise plays a role unlike any he's done before: an outright coward. It's a fantastic variation on viewer expectations for a Tom Cruise blockbuster. It allows him to traverse a fascinating character arc from coward to hero. The film's hidden weapon, however, is Emily Blunt. She imbues the film's "female lead" character with all of the complexity and energy of its protagonist while avoiding traditional (and predictable) gender norms.
Click here to Watch
8. Eyes Wide Shut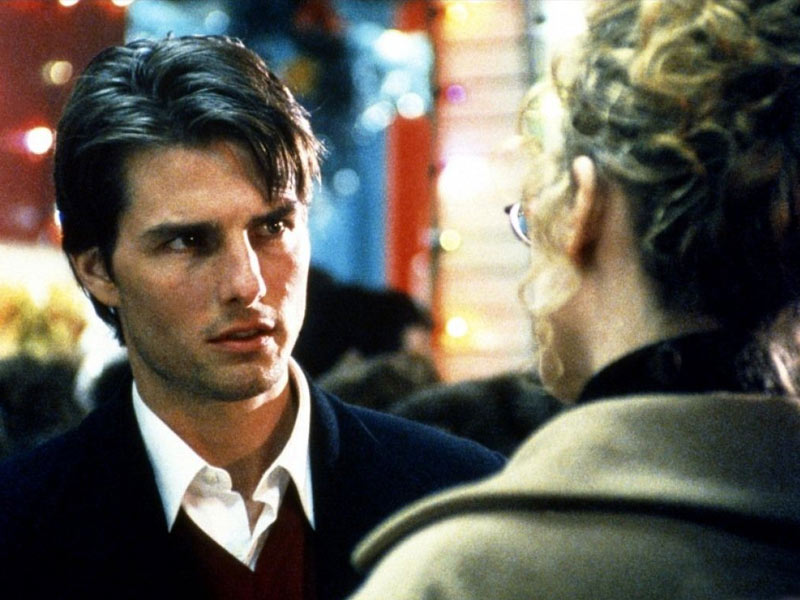 Eyes Wide Shut is unquestionably one of the most intriguing films in Cruise's career. The actor spent 400 days shooting Stanley Kubrick's final picture. While the finished result was met with varied reactions, it's tough to deny that it marked one of Cruise's most daring character choices as a performer. The film offers a gripping depiction of infatuation and jealousy, with plenty of subtexts and psychological intrigue. Still, Dr. Bill's rampant insecurity makes it all seem a little empty in the end. To be sure, the character's sexual voyage is fascinating. Still, it's difficult to sympathize with the person who's outraged merely because his wife told him she had a fantasy about cheating on him with another man—i.e., she's human.
Click here to Watch