Maurice McDonald, the co-founder of the American fast-food corporation McDonald's, was born on November 26, 1902, in Manchester, New Hampshire, United States. Maurice and his younger brother Richard McDonald who was born in 1909. Both brothers founded the fast-food franchise in 1940. Since then, the business has evolved to become one of the world's largest brands, establishing Maurice as one of history's most successful businessmen.
McDonald's, which serves billions of people, has had a significant part in establishing harmful (but tasty) eating habits.
McDonald's faced criticism for their unhealthy cuisine as consumer tastes changed as a result of increased awareness. Since then, the company has expanded its menu to include salads, smoothies, and even fruit. Who buys fruit at McDonald's remains a mystery?
Did you know that McDonald's is the world's largest restaurant chain in terms of revenue?
Here are some 9 untold facts about McDonalds the iconic fast-food company that you probably didn't know.
1.
It all commenced with hot dogs:
Richard and Maurice McDonald, both the company's founders, established and occupied a hot dog stand near the Santa Anita racecourse in Arcadia, California, the USA, in the late 1930s. They launched a drive-in barbecue restaurant in San Bernardino, California, in 1940, which they converted into a burger establishment in 1948. Maurice and Richard McDonald owned the world's ninth-largest economy, with 27 billion dollars in income from McDonald's franchisees.
2. The Queen of England is the owner of a McDonald's restaurant.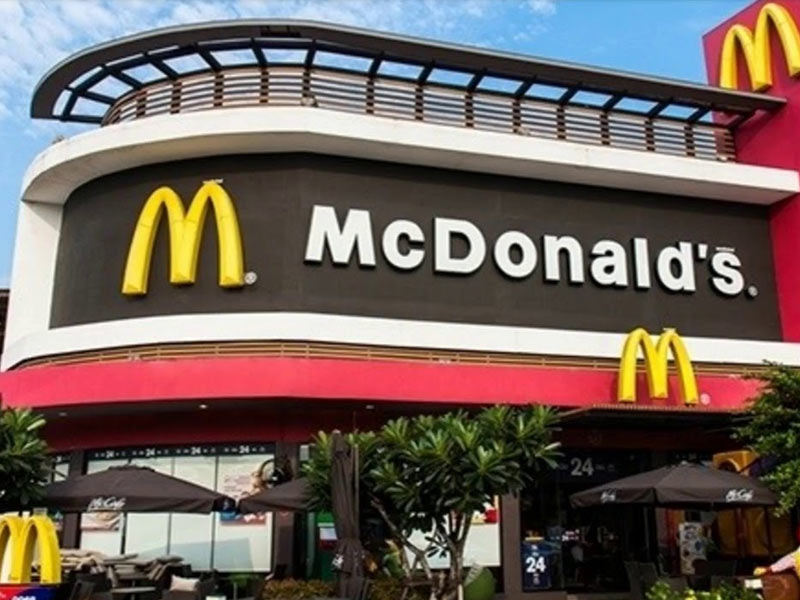 The American fast-food chain is so well-known that even the Queen of England wanted to invest. The McDonald's franchise is located in Banbury Gateway Shopping Park, roughly 130 kilometers from London.
It is technically not personally owned by the queen, although it is situated on land controlled by the Crown Estate. With its leather couches, Samsung tablets, table service, and electronic menu boards, the restaurant is aptly located on the queen's estate.
3. The hamburger is more nutritious than the Caesar salad.
Remember when you ordered a salad while your friends ate their hamburgers? Sorry to be the bearer of bad news, but what a waste!
McDonald's only included salads to their menus to address society's concerns about obesity trends. However, a large Caesar salad comprises 425 calories and 21.4 grams of fat, compared to the hamburger's 253 calories and 7.7 grams of fat.
4. 7% of potatoes grown in the United States are used to make McDonald's French Fries.
The humble potato evolves into magnificent golden fries, which have become worldwide junk food. Potato farmers can thank Thomas Jefferson for introducing fries to the United States at a White House supper.
French Fries are, unexpectedly, the greatest item on the McDonald's menu.
5. Ronald McDonald is recognized as Donald McDonald in Japan.
They christened the McD clown Donald McDonald because there is no 'R' sound in Japanese. Willard Scott, the weatherman on The Today Show. He was the first to represent Ronald in television commercials. He was eventually fired from his role as Ronald McDonald because he was extremely obese.
6. Bill Gates has a McDonald's 'Gold Card,' which entitles him to unlimited free food.
The individual who does not require 'free' anything possesses a 'Gold Card,' which grants him an unrestricted free admission to all McDonald's locations worldwide. Celebrities such as Rob Lowe and Warren Buffet have these 'Gold Cards,' however, unlike Bill Gates, theirs are restricted to specific states and localities.
7. Jeff Bezos used to work at McDonald's.
Maurice McDonald transformed American labor. McDonald's employs one out of every eight people in the country. Lin-Manuel Miranda, Rachel McAdams, Sharon Stone, Jay Leno, Amazon CEO Jeff Bezos, James Franco, Pink, and Seal are just some celebrities who have worked at McDonald's.
8. McRib contains no ribs
.
The McRib is available on and off the McDonald's menu, yet it contains no ribs at all. In actuality, it's a patty produced from hog shoulder meat.
Although it only appears for a few months each year, the McRib is a staple in Germany.
9. In India, McDonald's has to change its entire menu to remain competitive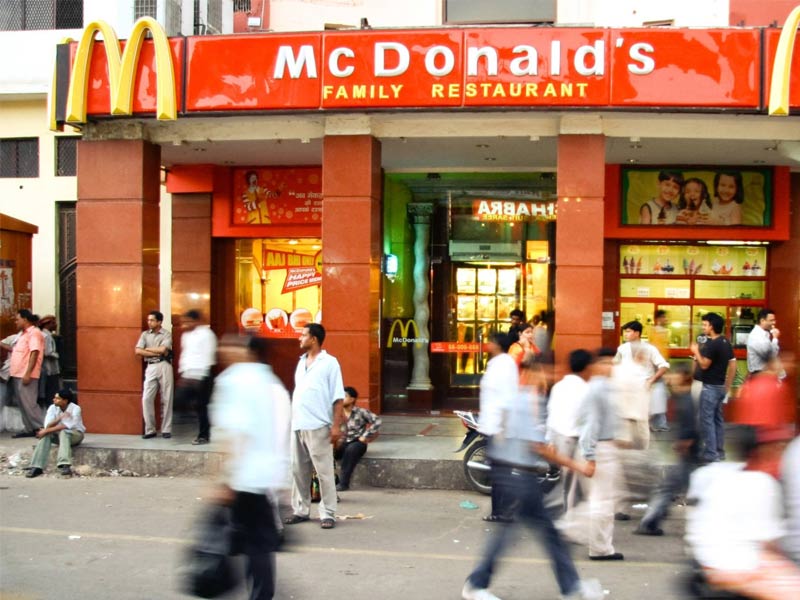 In India, more vegetarian options and consumables are influenced by Indian food on the McDonald's menu. The Veg Pizza McPuff, Maharaja Mac (select veg or chicken), McAloo Tikki (potato patty), McSpicy Paneer (cheese patty), and Masala Grill Veg are some of the distinctive Indian McDonald's options.