They can make us laugh, weep, and even rejoice! We may identify with underdogs who achieve amazing goals despite adversity and difficulty. We all require motivation. When faced with neck-and-neck competition in the modern day, we might become bored of striving and want to give up.
Nonetheless, these films force us to examine ourselves and are frequently utilized as sources of inspiration. To that aim, here's a list that isn't your average nightly watch.
Forrest Gump (1994)
Robert Zemeckis' most acclaimed motivational film is indisputably regarded as one of the best movies ever made. Starring Tom Hanks as Forrest Gump, the film is based partly on the same-titled novel. The story follows Forrest Gump, an innocent and kind-hearted Alabama man. Some of the most pivotal events in American history are relayed via the lens of our lovely hero, who yearns to be reunited with his childhood love.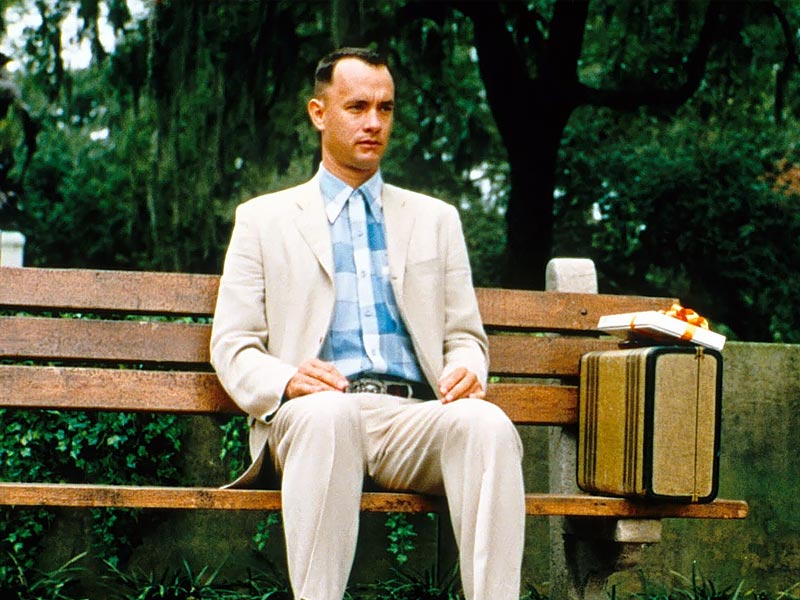 This life-changing movie awarded Tom Hanks an Oscar Award for finest actor in a leading role. Forrest Gump received six Oscar nominations, including best picture, best actor, best director, best screenplay, best film editing, and best visual effects. Altogether, Forrest Gump has garnered roughly 51 wins and 75 nominations.
The Shawshank Redemption (1994)
For decades, The Shawshank Redemption has ranked at the top of IMDB's list of the highest-rated films of all time. Inside the jail, the movie depicts the camaraderie of two imprisoned individuals. The video teaches us some of life's most significant lessons, such as the power of hope, and may help us change our perspective on life. This film is also based on Stephen King's short story Rita Hayworth and the Shawshank Redemption.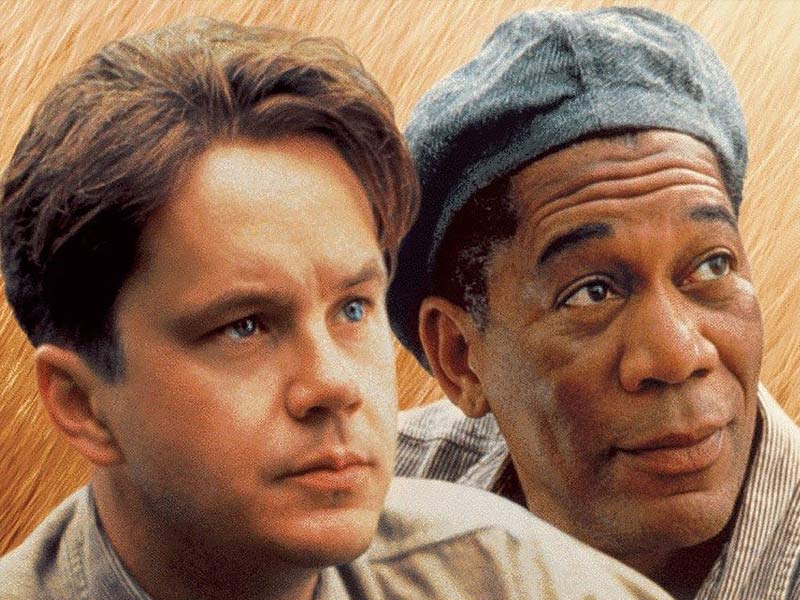 This film did not win any Academy Awards, but it did win people's hearts. That is why it continues to rank first on our list of the most inspiring movies. Therefore, watch this gem of a film that will leave you feeling encouraged.
Into the Wild (2007)
Sean Penn's finest project has to be Into the Wild. This film is based on a real story and pursues the life of Christopher McCandless (Emile Hirsch), who gives up his usual life to seek the genuine elegance of nature and the world we live in. Throughout his travels, he encounters different kinds of adventures & meets people who would later play an important role in shaping his life.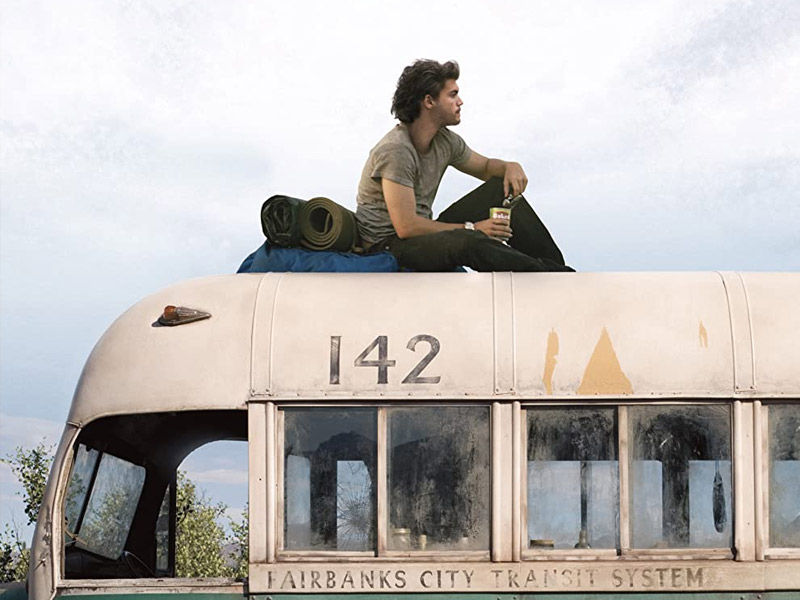 Eddie Vedder's song "Into the Wild" received the Golden Globe and Grammy awards for Best Original Song for this picture. This motivational film features magnificent visuals and great performances, making it a must-see. It may also serve as a wake-up call in your life.
The Pursuit of Happyness (2006)
Will Smith's best performance on the big screen has to be in The Pursuit of Happiness. Several people considered this film to be a watershed moment in their lives. This film was also inspired by the true story of "Chris Gardener" (who even makes an appearance at the end of the movie). Chris (Will Smith) struggles with his profession and life as a salesperson while caring for his son in the film (Jaden Smith).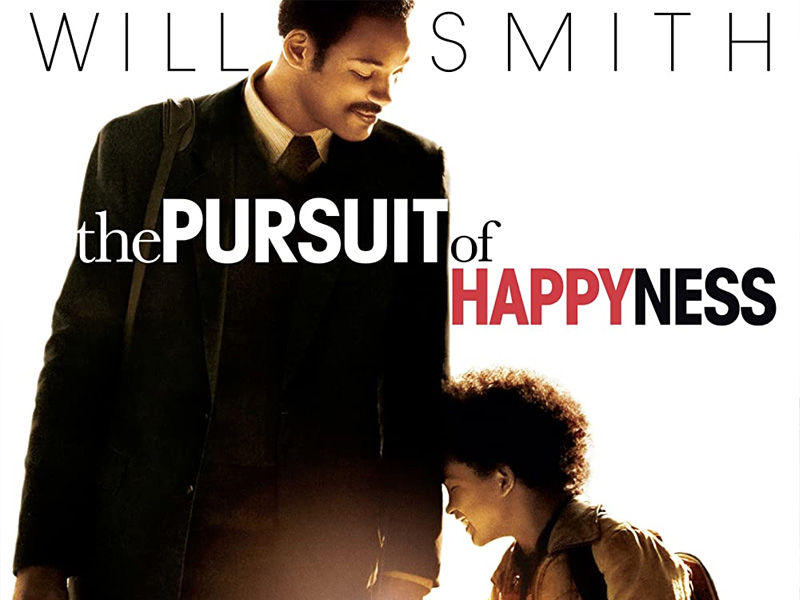 Coupled with his father's best performance, Jaden Smith's performance as Christopher was a career highlight that was well-praised by the crowd. This motivational film is built around an exciting tale and compelling conversations that will motivate and encourage you in your career.
Life Is Beautiful (1997)
Life is Beautiful, Roberto Benigni's sorrowful story, has the potential to inspire anybody. This film's plot takes place during World War II. It depicts the hardships of war through the eyes of a Jewish waiter and his family. He then uses his wits to keep his youngster safe from the perils that lie about the camp. This film expertly balances humor, brilliance, sorrow, and compelling monologues that inspire, as well as the protagonist's never-say-die attitude.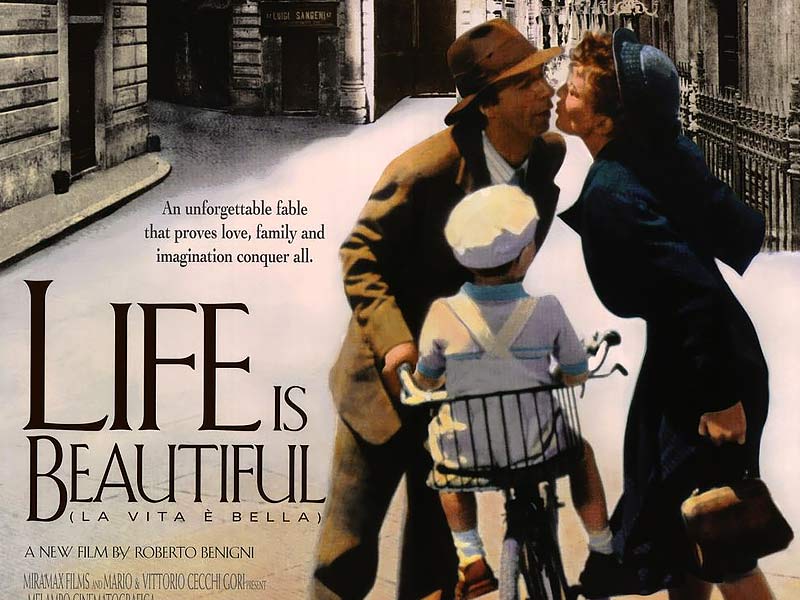 This moving film won three Academy Awards: best actor, best music, and best foreign language film. This film was also nominated for a BAFTA for best acting. This effectively conveys the message that Roberto Benigni's most recognized inspiring drama should not be overlooked at any cost.
Dead Poets Society (1989)
Robin Williams has given us countless feel-good movies that generations remember decades later. The Dead Poets Society distinguishes out from the crowd. This is a moving film about an English teacher named John Keating (Williams) who utilizes poetry to teach his students important life skills.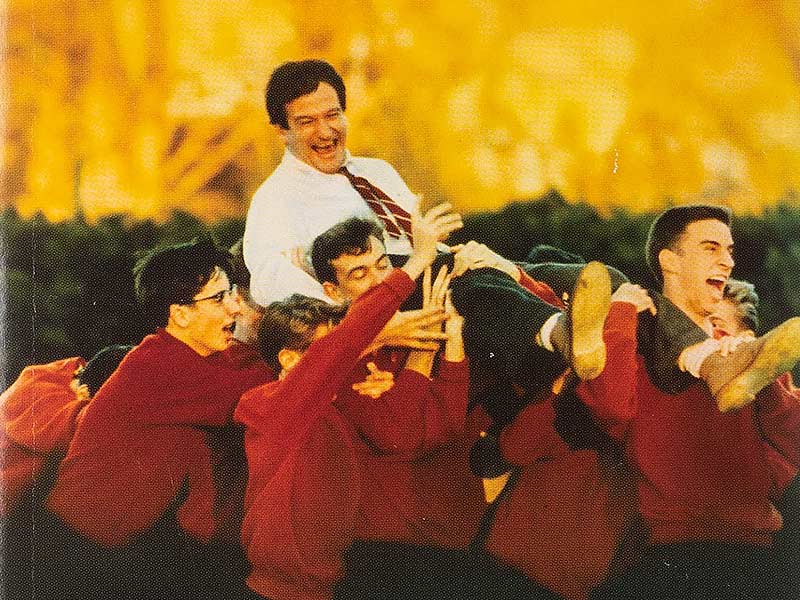 This inspirational film won an Oscar for best writing. Robin Williams delivered an outstanding performance as a schoolteacher that you should not miss. Thus, if you like Robin Williams, you should definitely see this motivating film and be captivated by the excellent lyrical life teachings.
The Intouchables (2011)
A well-known French comedy-drama is The Intouchables. The premise of this film centers around Philippe (Cluzet), an aristocrat who becomes a quadriplegic following an awful paragliding accident. Eventually, he hires a young guy named Driss (Omar Sy) to care for him. This film addresses the themes of friendship, adventure, and love in a hilarious way that is sure to leave you entertained at the conclusion.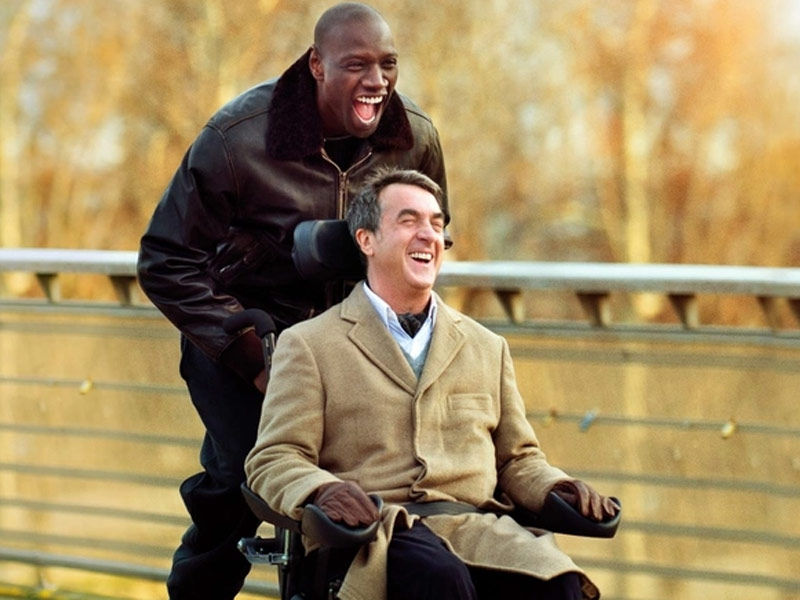 It is widely regarded as one of the most successful films in the history of French cinema. It has been recreated in a variety of languages due to its huge success. The English adaptation, dubbed "The Upside," starred Bryan Cranston and Kevin Hart.
Life of Pi (2012)
Life of Pi, directed by Ang Lee, is based on Yann Mortel's novel of the same name. This film tells the narrative of a child survivor in the ocean who then embarks on an adventure voyage after meeting an unusual survivor, a Bengal Tiger. The film recounts Pi Patel's early exploits when he was interviewed by a writer.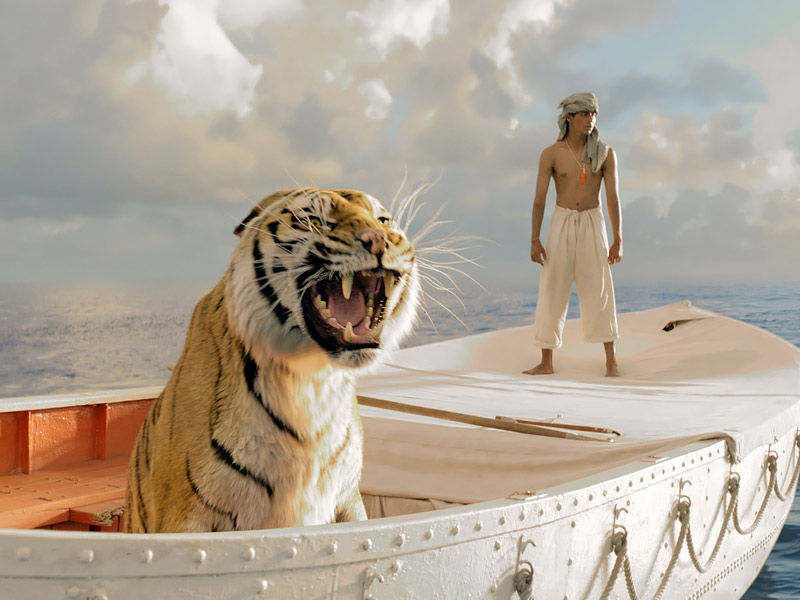 Life of Pi was nominated for four Academy Awards, including Best Director, Best Cinematography, Best Visual Effects, and Best Music. This film was also nominated for two BAFTAs: best cinematography and best visual effects. This uplifting film is regarded as therapeutic and life-changing by many.
Everything Everywhere All at Once (2021)
When Everything Everywhere All at Once was released in 2021, it rapidly captivated everyone's attention and was recognized as one of the decade's best films. The plot of this film is around a Chinese immigrant who embarks on an epic adventure to unify all of the numerous versions of her parallel world to preserve the multiverse from approaching destruction. The premise may look simple at first glance, but grab your popcorn and get ready for the most amazing and strange viewing experience of your life.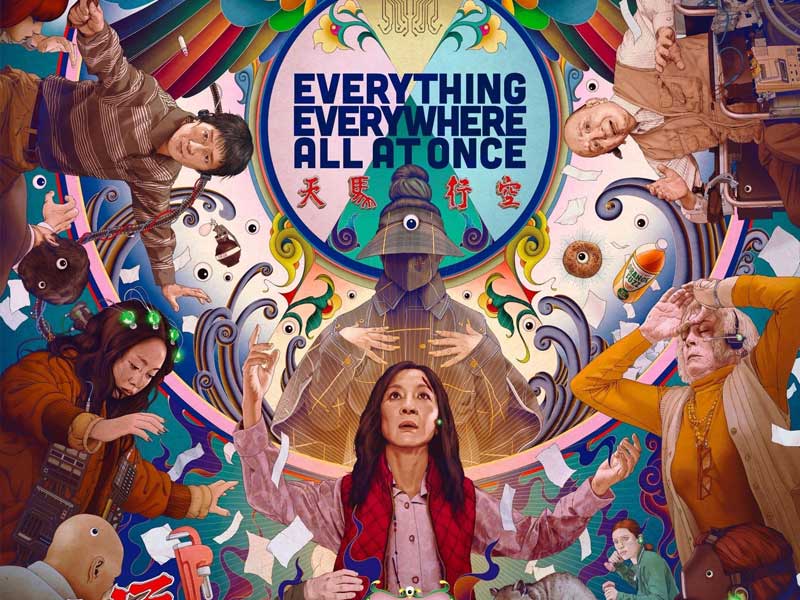 This film is extremely mind-blowing since it makes you feel a range of emotions while watching it. An amazing aspect of this picture is that the visual effects were done by only 9 people, and none of the VFX staff had any formal training in the pitch. This film will be talked about for decades, so see it now and enjoy a multiversal and uplifting voyage.
The Truman Show (1998)
The Truman Show is regarded as one of those films that were released way ahead of its time. The psychological and humorous drama follows the life of Truman (Jim Carrey), who discovers that his entire life is a reality TV program. With his outstanding performance in this film, Carrey steals the show.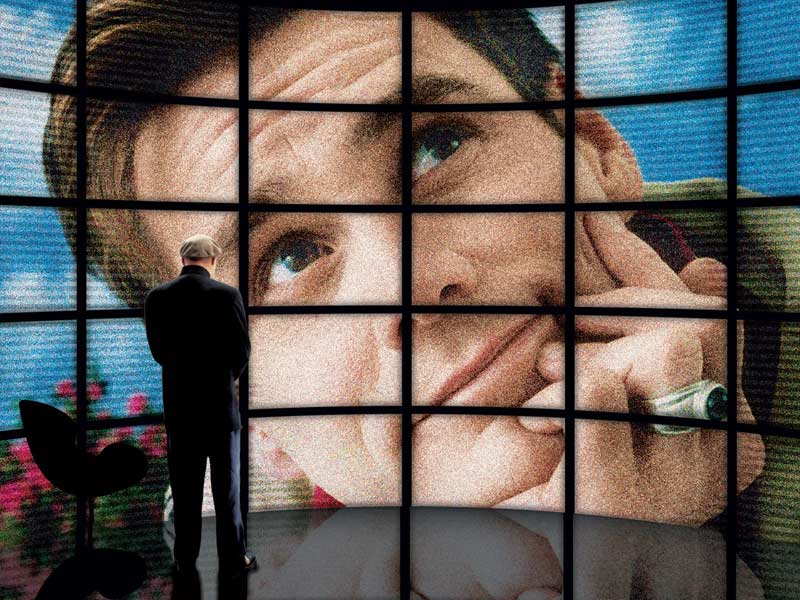 The narrative, as complex as it appears, is described clearly throughout the film. This ambitious picture was nominated for three BAFTAs: best directing, best writing, and best production design. Thus, if you're looking for a unique psychological and inspirational drama to watch, this is a must-have in your collection.