India may become the third largest economy by the year 2027, said James Sullivan, Managing Director, Asia Pacific Equity Research at JPMorgan. He has also forecast the size of the Indian economy to double to $7 trillion by 2030.
"We are seeing more than doubling of Indian exports from just under $500 billion today to over $1 trillion," Sullivan said in an interview with CNBC-TV18.
According to James Sullivan, Managing Director, Asia Pacific Equity Research at JPMorgan, India's GDP might rise to become the third biggest by 2027. Additionally, he predicts that by 2030, the Indian economy would have doubled to reach $7 trillion in size.
"Indian exports are more than doubling, from just under $500 billion to over $1 trillion today," Sullivan stated in a CNBC-TV18 interview.
"We see significant changes in the Indian economy's overall structure from a longer-term perspective, which present clear opportunities for sector selection within what we think will be a strong overall market," he said.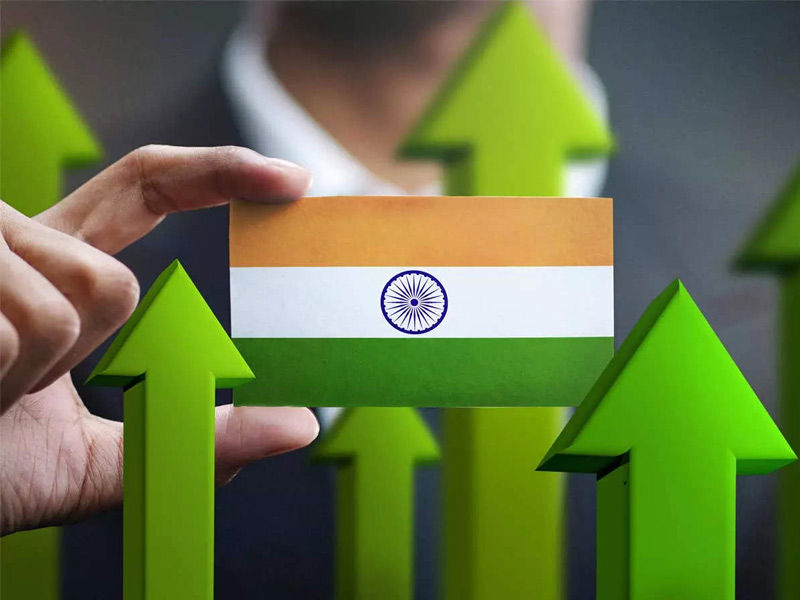 The International Monetary Fund (IMF) increased its 2023–24 GDP growth forecast for India for the second time in three months, bringing it closer to the 6.5 percent growth estimate given by Indian officials. This is the context in which Sullivan's remarks are made.
In the most recent World Economic Outlook report from the multilateral organisation, which was published on October 10, India's GDP growth is predicted to be 6.3% this year, which is 20 basis points more than the estimate that was made in late July.
Surprisingly, though, the IMF predicted that over the following several years, savings and investment as a percentage of GDP would rise relatively slightly.
Barclay stated in a research earlier this month that India needs to aim for an eight percent growth rate and attempt to surpass China in order to take the lead in driving global growth.
India's growth has surpassed that of the rest of the globe, according to Barclay's analysts. It has achieved strong expansion with relatively low inflation, and it is on track to achieve at least 6% GDP growth while maintaining broad economic stability.
Over the past two years, India has been an island of comparatively improved macro outcomes amid significant economic turmoil throughout the rest of the world. According to the report, "global growth is expected to be weaker through 2023–2024 (compared to historical levels)," meaning that India is once again expected to grow at the quickest rate among major economies in the medium term.
Despite slowing down in 2023, India's growth has remained faster than that of its global counterparts, according to the report, and there has been "ample macro stability."
While the industry has been fighting sluggish demands otherwise, Amazon India Vice President Saurabh Srivastava stated that the country's e-commerce business has been enjoying strong consumer demand as Indians have started submerging themselves in months of festivities.
"We haven't noticed any decrease in demand. India is a sizable market with steady growth and a plentiful supply of goods. Actually, we've been attempting to meet demand ever since," he remarked.