At its annual "Google for India" flagship event in next Delhi on Thursday, Google revealed a plethora of next generation AI-powered launches, partnerships, and investments covering businesses including Search, Google Pay (GPay), and Google Cloud.
Through the provision of tailored credit solutions from some of India's leading lenders, GPay will now make formal credit available to individuals and small enterprises. Accredited banking institutions will underwrite the credit, but Google Pay will work with them to make it easily available and convenient.
Google has "DigiKavach," an early threat detection and warning system, in place to protect users from the increasingly sophisticated financial scams perpetrated by bad actors online. The system's objectives are to identify and study emerging patterns of financial fraud as well as to develop and implement effective countermeasures. The effectiveness of the system in safeguarding users against potential dangers remains unclear.
Google stated it is working with The Fintech Association for Consumer Empowerment (FACE) to combat the threat of predatory lending apps. In order to provide the organisation with market knowledge and facilitate prompt action against personal loan apps in India that violate Play Store standards, Google has added the association as a priority flagger.
Google said that it is endorsing the launch of the multilingual super-app "a" from Axis My India, which seeks to raise public knowledge of, access to, and use of government social welfare programmes, everyday necessities, job possibilities, and healthcare benefits.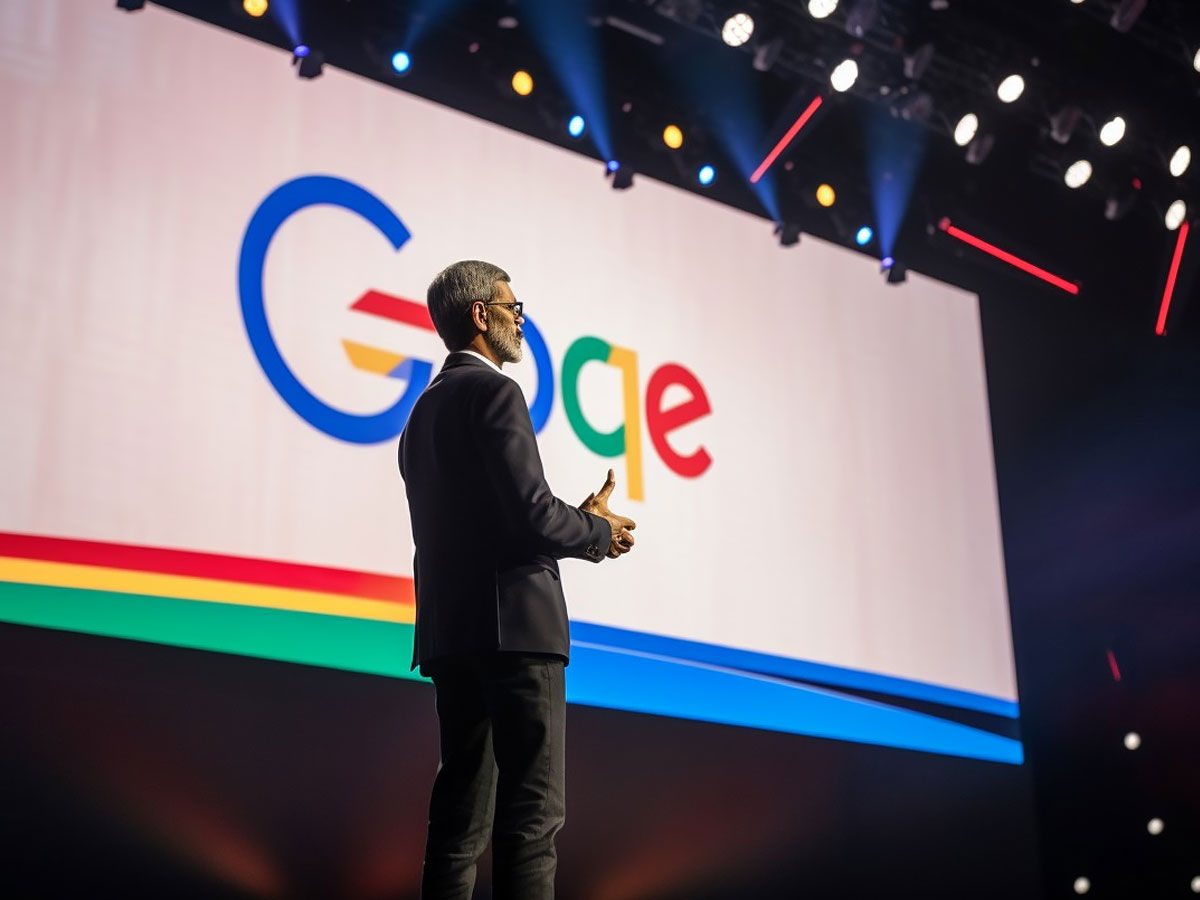 Google discussed expanding the capabilities of its Search, Search Generative Experience (SGE), generative AI experiment in India. In the upcoming weeks, Search's generative AI will also make it easier for Indian users to browse and obtain vital information about more than 100 government programmes covering important topics like work, housing, healthcare, agriculture, women's welfare, and more. Furthermore, Google revealed a new AI-powered feature on Google Lens that enables users to use a photo to search for skin disorders that resemble the condition they are experiencing.
Wadhwani AI, which collaborates with the Ministry of Agriculture and Farmers Welfare (MoAFW) to implement AI-powered pest management technologies on ten staple food crops nationwide, received an additional $3.3 million award. With this, Google.org has given more than $50 million in support to Indian charitable groups since 2015.
In Q4, 2023, YouTube, a significant information provider, said that it will launch a news watch page that offers an immersive experience for news stories in India in 11 different languages. The watch page will curate content from video on demand, live streams, podcasts, and Shorts, bringing together a wide variety of news sources on YouTube for those who want to delve deeper into a story.
The massive video streaming company also unveiled fresh research from Oxford Economics, an independent consulting firm, which demonstrated that in 2022, the YouTube creative ecosystem supported more than 750,000 full-time equivalent employment and added over Rs 16,000 crore to India's GDP.