When Noida International Airport (NIA), which is being developed near Gautam Budh Nagar's Jewar, begins commercial operations as anticipated by the end of 2024, as many as 65 flights might be made operational from that airport, according to government officials.
According to insiders, negotiations are currently taking place between the Uttar Pradesh government and Yamuna International Airport Private Limited (YIAPL), the company responsible for building the NIA, to determine the precise number of flights that will be made possible from Noida airport. According to sources, the flight's trial run is anticipated to start by the end of February 2024.
25 of the approximately 65 flights under consideration will be booked.
will fall under the "Normal" classification and connect to important cities like Mumbai, Kolkata, and Bengaluru. In addition to this, a total of 37 trips would fall under the "Regional" category; these flights would go to smaller cities where planes fly less frequently. Two international flights and one cargo jet will also begin operating from Noida airport, according to reports.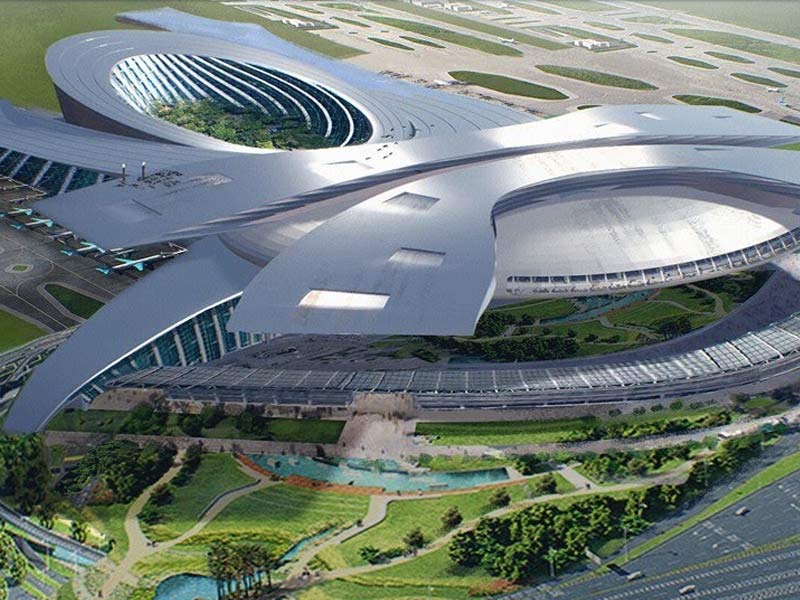 Airlines that operate out of Singapore and Dubai are being considered for international carriers. An official stated, "Indian airlines will be chosen for international travel from Noida Airport if the attempt to select two foreign airlines does not work out.
In its initial year, the airport is expected to be used by about 5 million people, according to the Techno-Economic Feasibility Report (TEFR). The official stated, "The challenge will be to attract travelers, to create a welcoming environment so that people choose Jewar instead of IGI Airport for their travel."
The 1,334-hectare location is ideally located in Jewar and is accessible to the NCR and Western UP by road. It is just 72 km from IGI Airport, 40 km from Noida, and 130 km from Agra. Additionally, State Highway 22A, which connects Palwal and Aligarh, is 30 kilometers away, while the Yamuna Motorway is 700 metres away.