People frequently avoid reading because they don't find it enjoyable. Many people just see it as another task to cross off their extremely lengthy list of to-dos. Oh, reading is necessary if I want to be knowledgeable.
Well, I suppose I should read the book since everyone at work is doing so. Additionally, youngsters are forced to endure so much dull reading (and instruction) in school that they frequently mistake-free reading for additional homework. They will say things such as, "I'd rather be playing video games," or "I've finished my schoolwork, I'm not doing any more of that boring trash."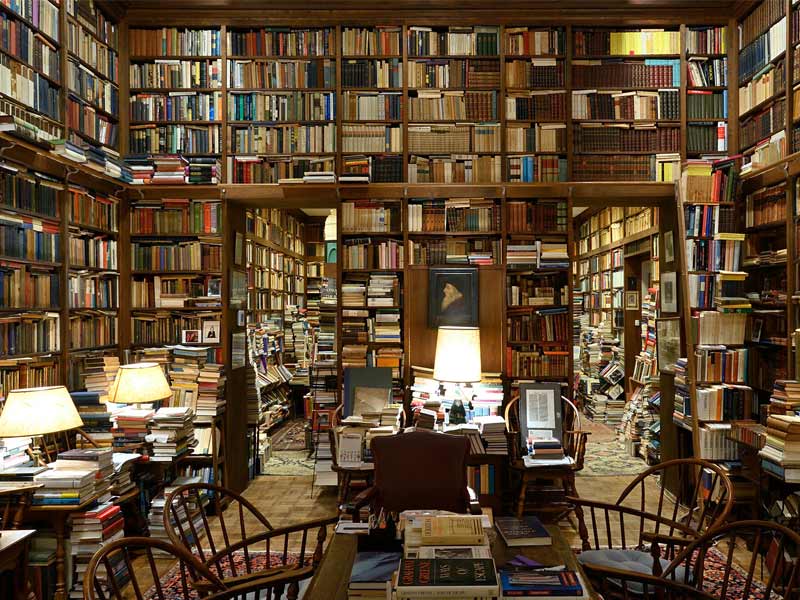 People read (at least for enjoyment and not for school or work) because they find it to be enjoyable. They enjoy cuddling up with a good book and losing themselves in a world or connecting with new ideas for a variety of reasons.
It isn't complicated science. Reading will be a preferred activity if it is equally enjoyable as other activities (video games, TV/movies, hobbies, etc.). People will pick something else to do with their free time if it's uninteresting or challenging. Simple, yes?
But how precisely do you make reading interesting and fun? There are, in my opinion, two options. You must both make reading itself enjoyable and the rituals and practices that surround it enjoyable. Both children and adults can relate to this. What works for one also applies to the other, with perhaps a few adjustments to account for age differences.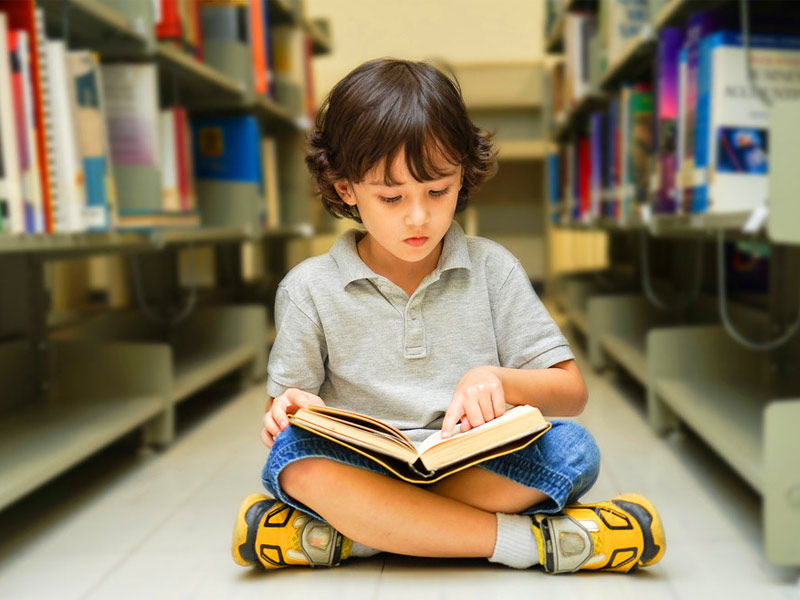 This is undoubtedly true if you consider your favorite pastimes. For instance, a photographer likely enjoys not just taking images but also looking for new gear, going to classes to learn the finer points of the trade, visiting art galleries to view other people's work, and conversing with other photographers about technique. Not just the photography itself is enjoyable, but also all of the related pursuits. The thrill of the deed itself is nourished by those related actions. It's a positive feedback cycle that is fun.
But for some reason, when it comes to reading, we feel that sitting in a chair and simply reading should be enjoyable. And it might be, or it might feel more like a lonely duty. But just like with other activities, there is a tonne of related activities that might increase the enjoyment. Finding those additional activities and incorporating them into your personal feedback loop is the key to making reading enjoyable for you, which will make the act and ritual of reading enjoyable as a whole.
Now, everyone will have a different definition of what is entertaining. While others might enjoy a given activity, you might not. To uncover what is enjoyable for you, you must keep exploring and trying different things until you do, and then you must include those things into your reading feedback loop.

Here are some suggestions to get you started: 
Read whatever you like. 
Avoid becoming distracted by what you "should" be reading or what other people are reading. Simply read what you desire. 
Test out different programs. 
There are several reading initiatives available for both children and adults. Children can participate in summer activities sponsored by stores and libraries, such as Book-It from Pizza Hut. These provide free food and other incentives to encourage reading. Similar activities are frequently available to adults through libraries or other neighborhood organizations. Can't locate one? Launch your own.
Book Clubs.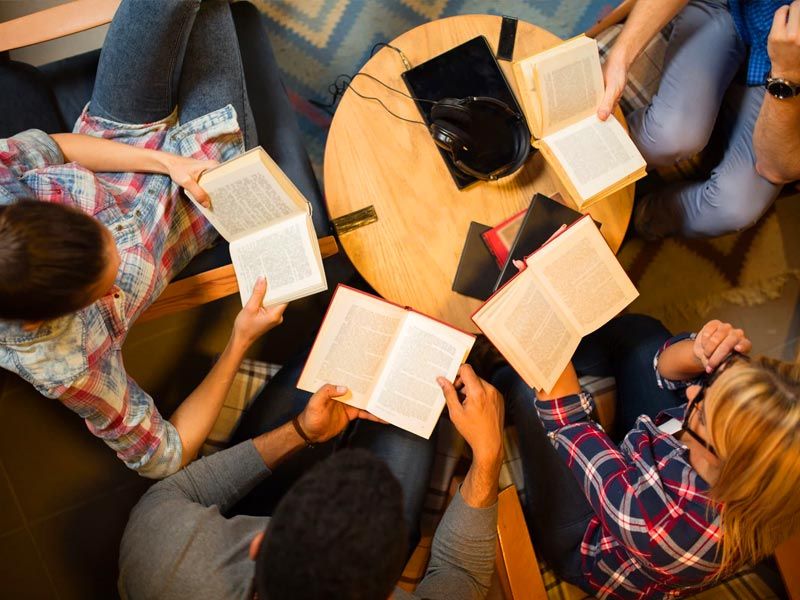 Yes, some of these can be dreadful and completely ruin the fun of reading. They may make going to school seem like pure fun. However, a good one may be a great deal of fun if you can find one. Even online communities may be fun. Try exploring enjoyable activities like having a picnic meeting and playing Frisbee afterward, going on a group outing to watch a book-to-movie adaptation, etc. if you discover a nice book club. There is no need for you to remain seated in a room and only discuss literature.
Shopping.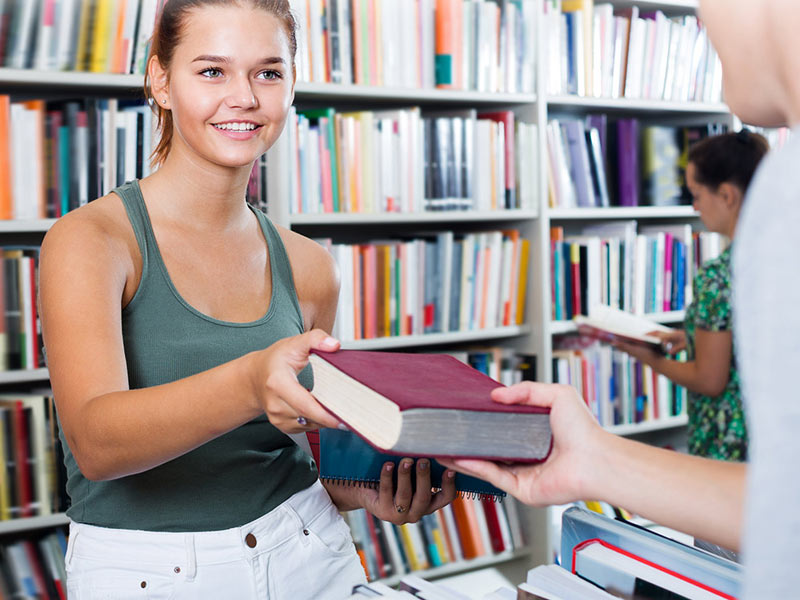 Yes, you can purchase whatever you need from Amazon or stock up on ebooks from the library before calling it a day. However, getting books is only half the fun. Explore the neighborhood library or bookshop at your own pace. Make "book day" a special occasion by organizing a luncheon or other activity after it. At school, children can take part in book fairs. Yes, these events continue to take place today, and today is still the greatest day to choose books.

Enjoy your reading habits.
Choose your favorite chair, food or drink, or music, and relax while reading your most recent books. Choose a special or favorite bookmark and only use it for "fun" reading. Make your rituals unique and discover methods to improve them so you will have your own. 
Create events.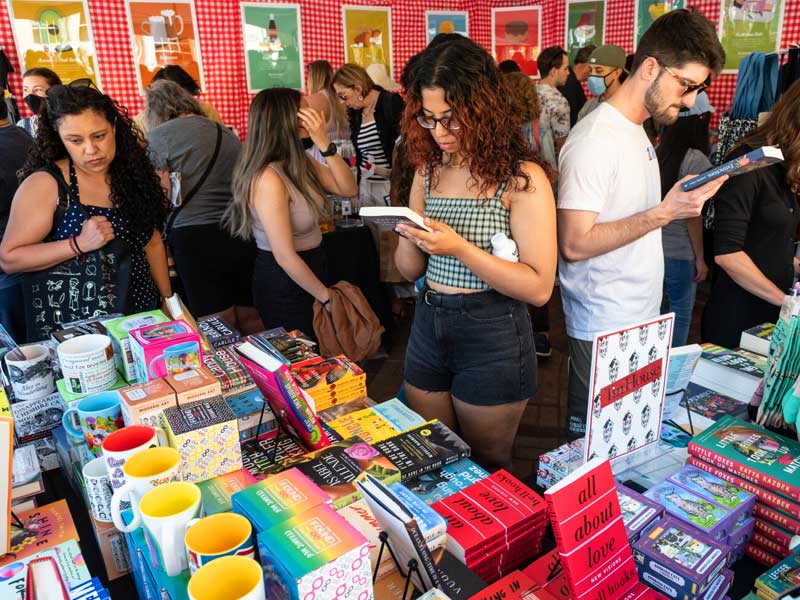 Have you got a favorite writer? Discover their scheduled arrival date and attend the event. Even though events might be entertaining on their own, meeting your favorite author, hearing them speak, and having the chance to ask them questions can bring excitement to their subsequent works.
Classes.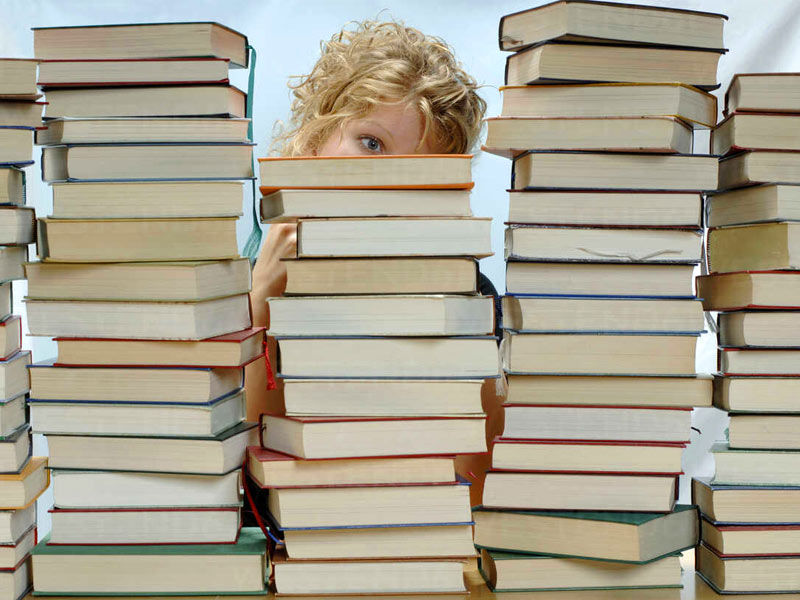 Yes, I'm not specifically talking about school. Some people love reading for enjoyment while attending lessons. There are extended courses available on a variety of reading-related topics, including literature, literary criticism, the classics, poetry, and many more. Sign up if you enjoy learning.
Social media use carefully. 
Look, social media may be an excellent resource for finding your reading community. However, it may also be a cesspool of trash that produces more ill will than enjoyment. Connect with those that make you joyful and who engage in thought-provoking conversation using it. Any websites that make you feel inferior should be avoided. If you read genre fiction in some locations, for instance, you could feel awful, and some people are really antagonistic to other viewpoints. Select wisely.