Food and travel are inextricably linked. There is probably no better way to experience a place's soul than through its food – and what better way than to attend a food festival, where one can attend hands-on cooking demos, meet upcoming chefs, interact with fellow foodies, and sample local specialities?
In the last few years, food festivals in India have come a long way. Cities across the country have transformed into 'foodie hotspots,' with an exciting lineup of food festivals to choose from.
So, celebrate delicious things by attending one of these 13 fantastic food festivals.
These epicurean extravaganzas are sure to be an experience you will remember for a long, long time, whether you want to brush up on your cooking skills, learn about the latest health food fads, or simply sample the goods!
National street food festival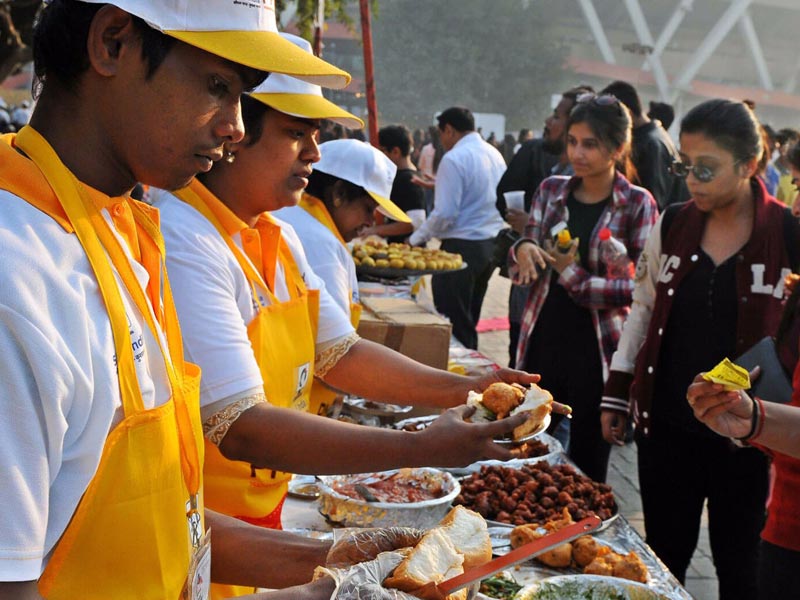 Delhiites adore their street food, whether it's chaat, momos, or the spicy chole kulcha. The NASVI National Street Food Festival brings together popular street foods from India in one location. It's no surprise that the capital's foodies are ecstatic about hosting this festival!
Mei Ram-ew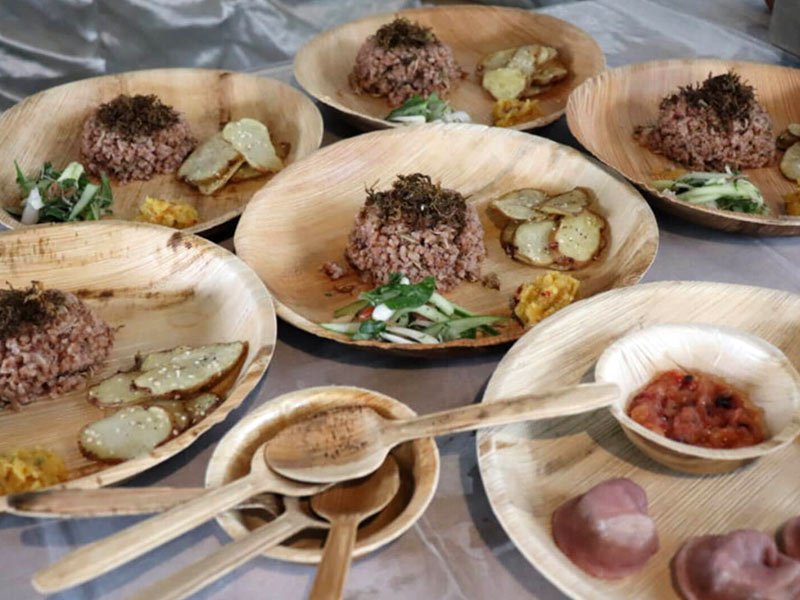 Mei Ram-ew, a little-known ethnic food festival in Meghalaya, is an effort by the North-East Slow Food and Agro-biodiversity Society (NESFAS) to preserve and promote the various forest-foraged and locally-grown foods cooked and served by indigenous communities in Northeast India.
The Asian Hawkers Market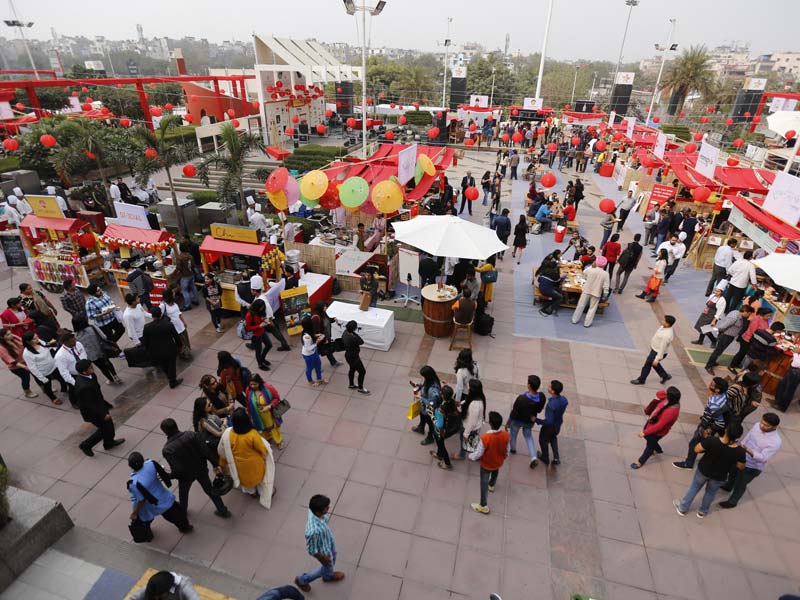 The Asian Hawkers Market, held over three days, is a one-of-a-kind al fresco food festival with sights, sounds, smells, and tastes that could easily be mistaken for the streets of a bustling Southeast Asian market. This fiesta brings the best of Chinese, Korean, Japanese, Thai, and Vietnamese cuisines under one roof, with food stalls serving a variety of dim sums, sushi rolls, tempura, stir-fries, and seafood platters.
The Great Indian Food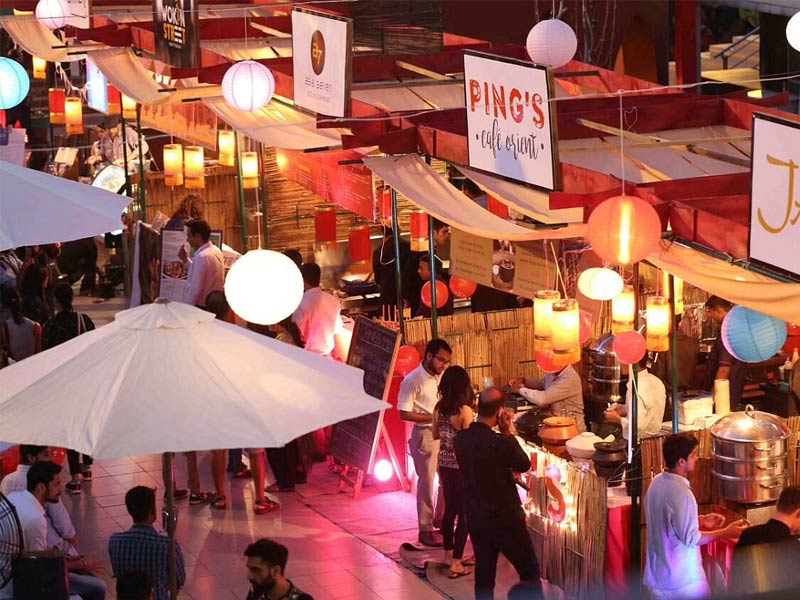 With over 75 food stalls from 12 states ranging from paranthas to butter chicken, halwas to ice creams, galouti kebabs to a plethora of chaat, the Great Indian Food Festival has enough variety to send you into a culinary coma. The festival also features exciting competitions such as golgappa-gulping and vada pav-eating contests!
The Grub Fest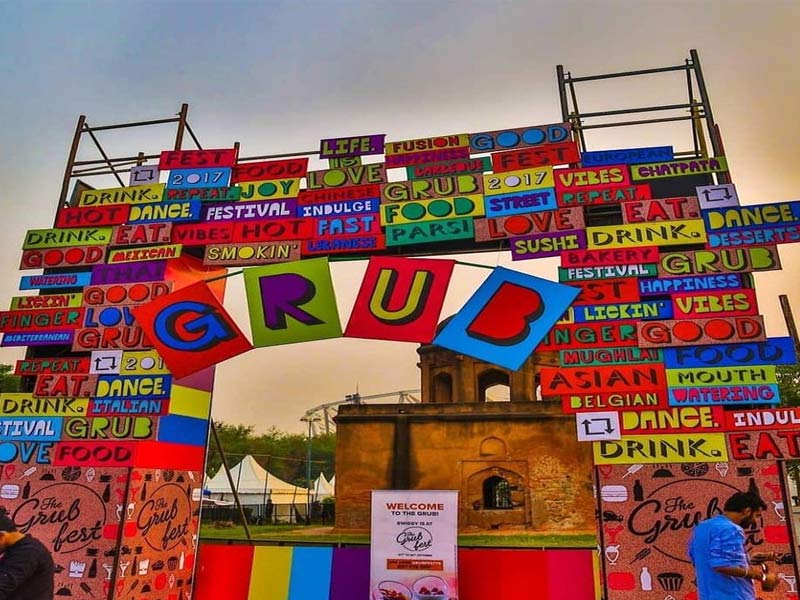 The Grub Fest is an enthralling mash-up of food, fun, and entertainment. The festival includes a special arena for mini-food trucks called the Grub Mile and culinary workshops, an organic food market, music performances, and a slew of popular restaurants. To top it all off, they show food-related films – imagine eating spaghetti while watching Ratatouille!
The Goa food and cultural festival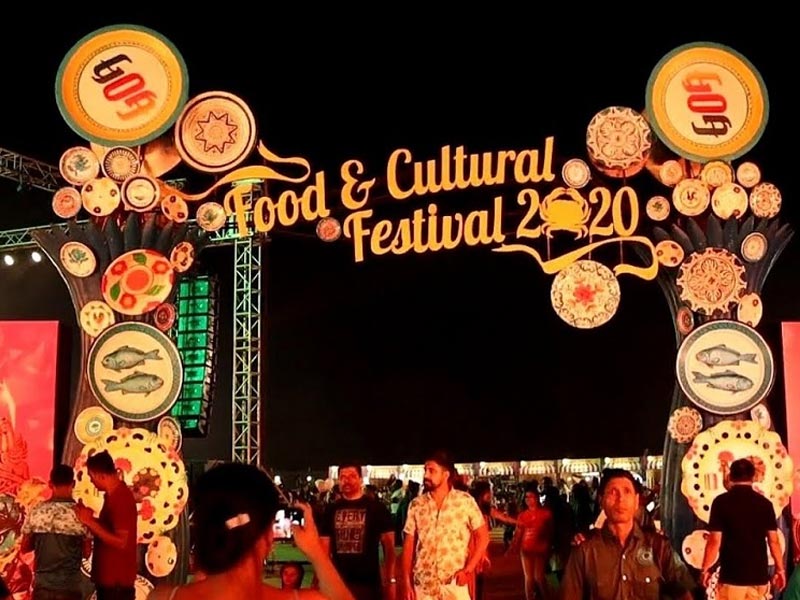 The Goa Food and Cultural Festival, an initiative of the Goa Tourism Development Corporation (GTDC), is a celebration of the sunshine state's authentic cuisine, rich heritage, and vibrant folklore. The festival features over 70 stalls serving much-loved traditional delicacies, demonstrating why Goan cuisine is much more than just fish, curry, and rice.
The Palate fest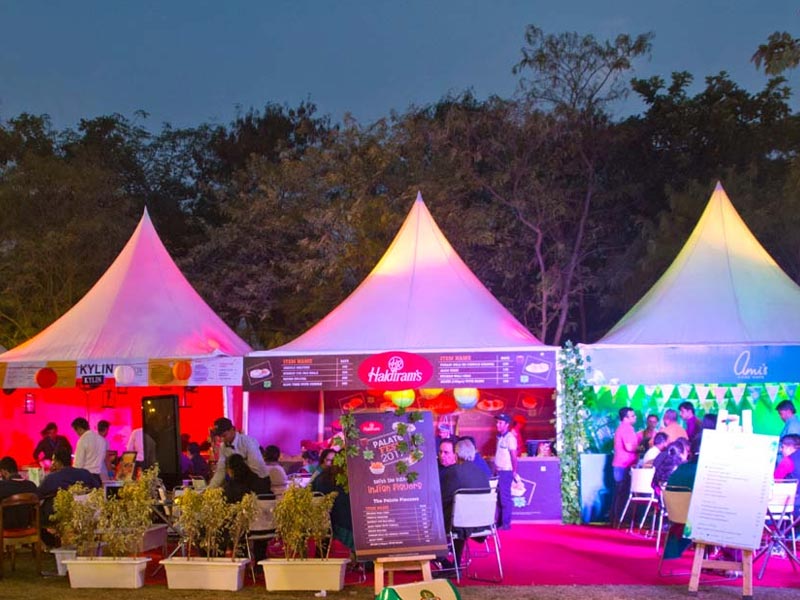 Palate Fest, a much-anticipated three-day food and music festival, brings together some of Delhi's most beloved restaurants, food stalls, and even some embassy kitchens. There is also a Palate Fest Mini, a smaller version of the main festival, which draws a large number of Delhiites for a high dose of fun, food, and frolic, in that order.
Ahare Bangla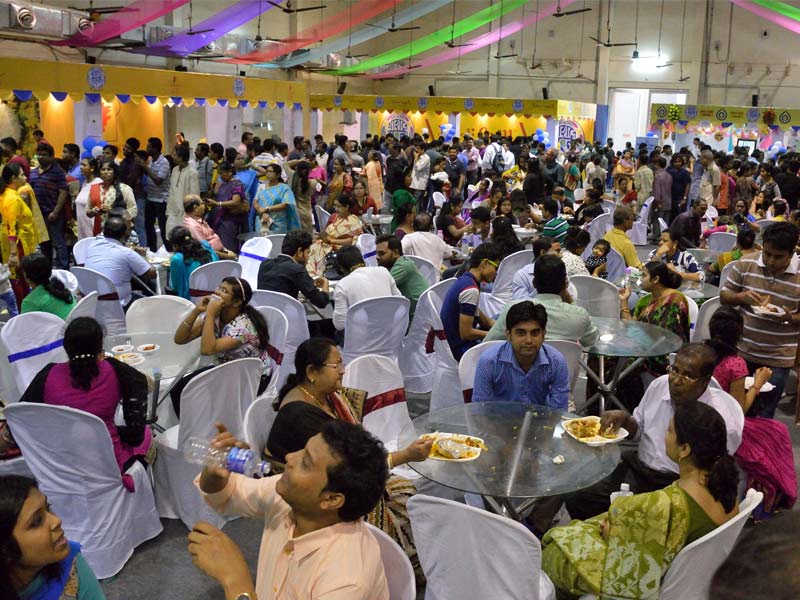 Food is a topic that Bengalis are extremely passionate about. Ahare Bangla, a five-day food festival organised by the West Bengal government, is a great place for foodies to sample classic Bengali dishes (like bhapa-ilish and kosha-mangsho) as well as unique delicacies they've never tried before (like emu steaks and aromatic tulai panji rice).
Foodistan, a miniature gastronomic fiesta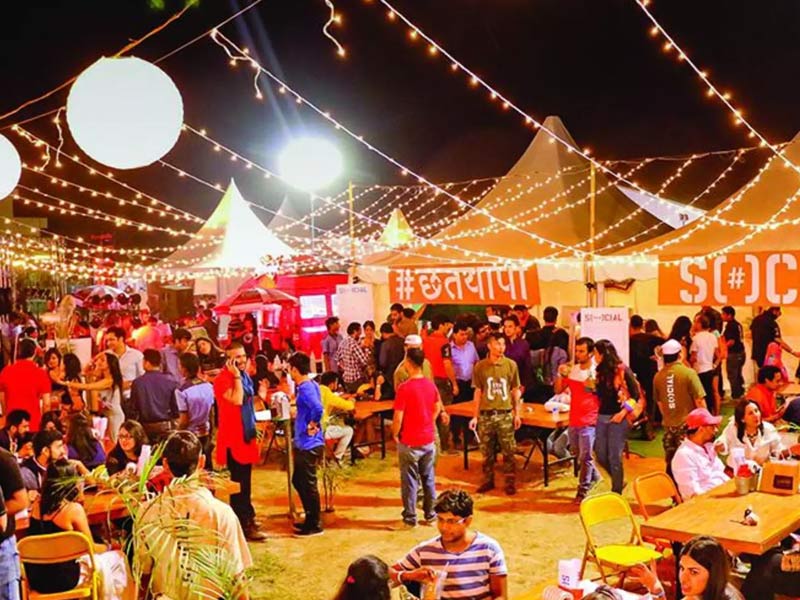 Foodistan, a miniature gastronomic fiesta, is part of the 10 Heads Festival, a massive super-festival. The name 10 Heads comes from the fact that it is a constellation of ten different festivals created by ten handpicked curators! Foodistan brings together high-end restaurants, quirky food trucks, and Chandni Chowk street food vendors to take visitors on a memorable culinary adventure.
Banglore Food Fete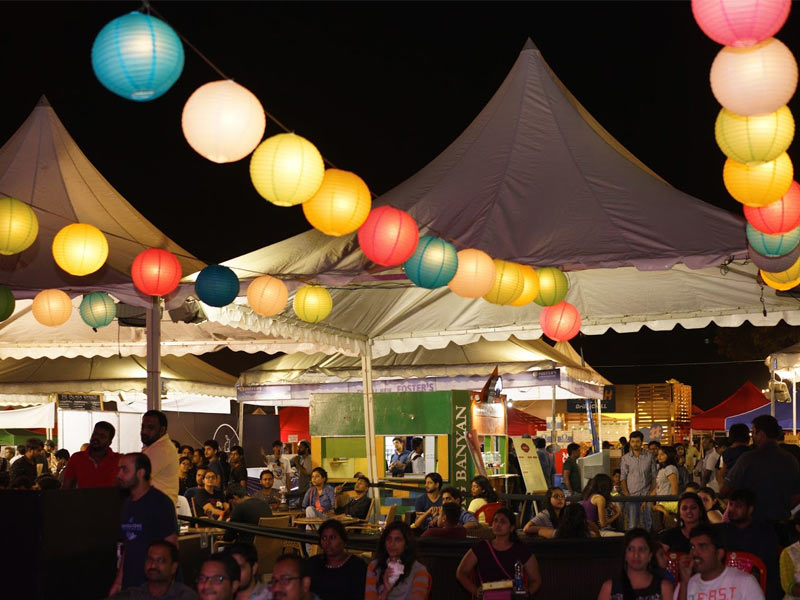 Bangalore Food Fete, the city's largest food festival, brings together the city's best cafes, restaurants, bars, and food trucks. In addition to providing a platform for home chefs, amateur bakers, and aspiring restaurateurs, the festival also features stand-up comedians, flamethrowers, live music, and dance performances. It will host the city's largest Zumbathon this year!
Bhukkad Flea Fest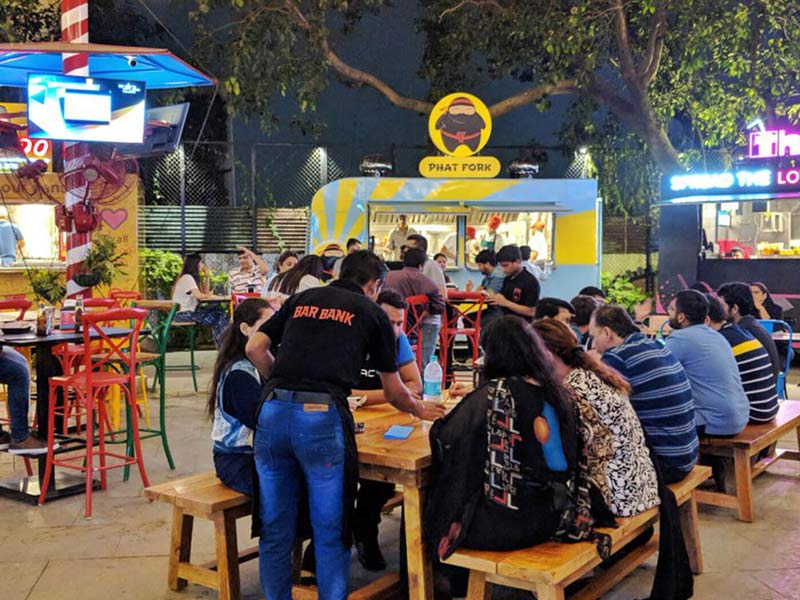 Bhukkad Flea is a one-of-a-kind gathering place for foodies from all over Mumbai. It is exclusively organised for home chefs, food start-ups, small eateries, street vendors, and female entrepreneurs. At this fantastic festival, attendees can sample 100 different types of food on a single platter while listening to live music!
Sattvik Food Festival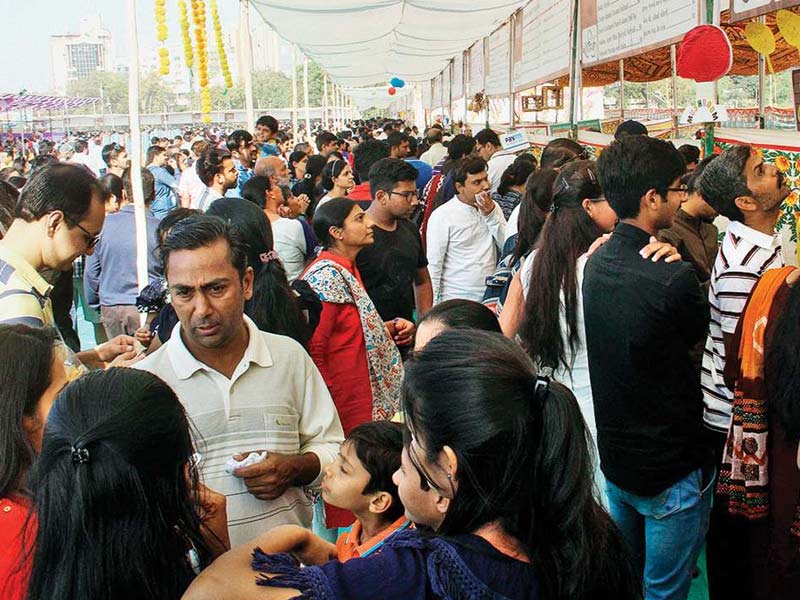 Sattvik Food Festival, which the NGO Sristi has organised for the past fourteen years, features over 75 stalls selling healthy, delicious, and innovative dishes from across the country. Oats Tikki chaat, makai na paania, soya cutlets, spinach roll, beetroot halwa, dates biscuits, pineapple jalebi, tomato halwa, aloe vera pickle, red bhindi juice, and organic soya paneer are popular specialties.
Horn Ok Please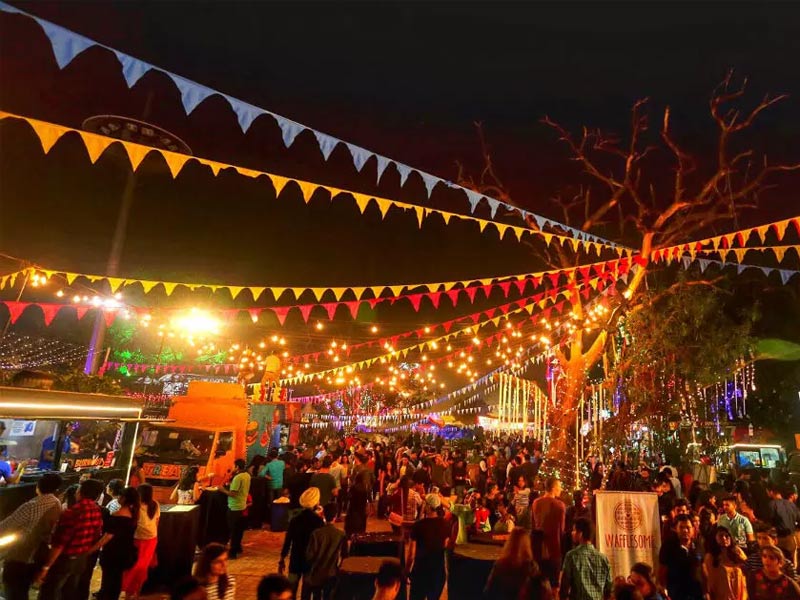 Horn Ok Please Festival is for anyone or everyone who enjoys exploring different cuisines, whether they are fourteen or forty. The festival offers a new and distinct taste of Indian culture. Horn Ok Please Festival is one of the most amazing events in the capital city, celebrating the best food from across Delhi NCR. If you want to imagine yourself getting lost in the aroma of various delectable delicacies, then HKP is the place to be. Aside from that, the festival organises a variety of entertaining activities such as skateboarding, karting, and bull riding. The various artists, including singers and dancers, provide entertainment at the festival.