A lavish celebration of Indian art, craft, cuisine, dance, and music will take place at the Taj Mahotsav in 2023. The great celebration that lasts for 10 days in the city of Agra includes all of these events. Also, it will give visitors a chance to take part in this energetic festival and a stage on which a variety of performers can display their talent.
The Taj Mahotsav was officially opened on Monday in Agra by Yogendra Upadhyay, minister of higher education for the state of Uttar Pradesh.
He claimed that the 10-day festival had drawn tourists from other countries in addition to locals.
The event's theme this year is "Vishwa Bandhutva," and about 300 artisans from various states and UTs, including Jammu and Kashmir, West Bengal, Bihar, and Himachal Pradesh, are taking part.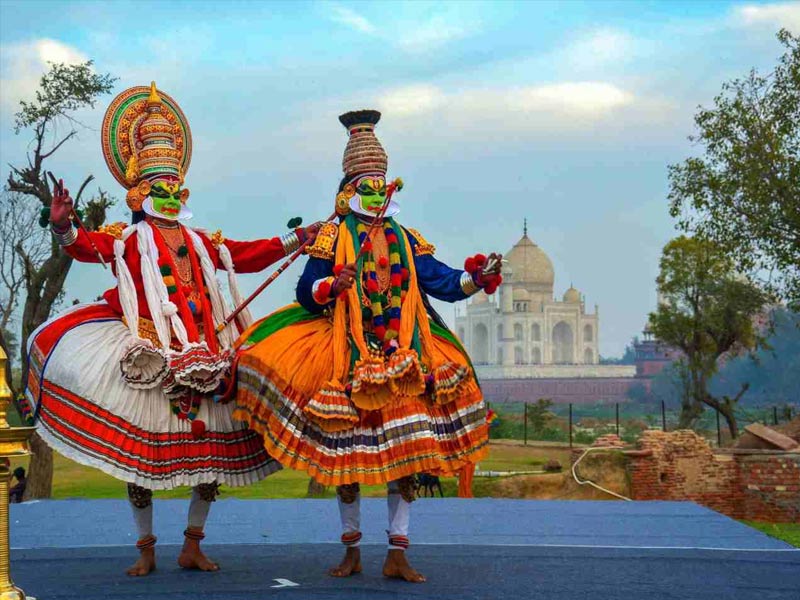 "It (Mahotsav) is a fusion of art, culture, and cuisines and has grown in popularity with visitors from abroad as well as Agra residents.
History
Since its inception in 1992, the event has been the city's top tourist destination. The Taj Mahotsav Samiti is in charge of managing it, with funding provided by the Indian government's Department of Tourism. The 32nd iteration of the major cultural festival will be lavish this time around.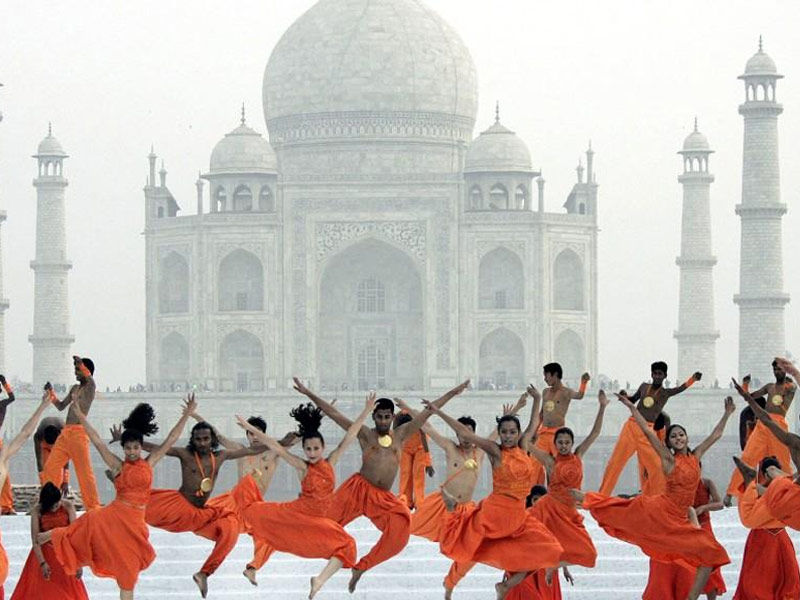 Since 1992, Agra has successfully celebrated Taj Mahotsav for ten days in February, from February 18 to February 27. The Government of India's Department of Tourism hosts the Taj Mahotsav, which focuses on showcasing the rich art and craft, culture, cuisine, dance, and music of the nation. It honors the artisans from across the nation as well as the performers of music, art, and gastronomy. Several tourists from India and other countries visit Agra to take part in this multifaceted festival. Shilpgram, which is close to the Taj Mahal, is where the Taj Mahotsav event will take place. The event begins with a procession that features camels and elephants decorated with jewels.
First, observe Indian arts and crafts.
Mahotsav, which attracts artists and art forms from all over the nation, is a true showcase of Indian craftsmanship. This year, some of the states of India will exhibit paper mash art from Kashmir, bamboo and cane work from the North East, Kantha stitch from West Bengal, wood and stone sculptures from Tamil Nadu, and shawls and carpets from Kashmir and Gujarat.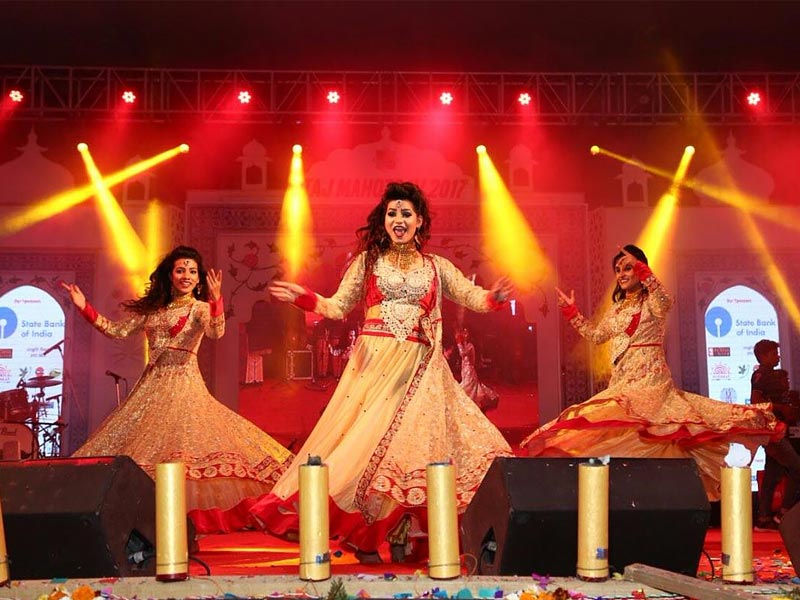 The exhibition will also feature artwork from the towns of the home state of Uttar Pradesh, including printing from Farrukhabad, marble and zardozi work from Agra, wood carving from Saharanpur, brass wares from Moradabad, hand-made carpets from Bhadohi, pottery from Khurja, chikan work from Lucknow, and silk and zari work from Banaras.
Also read: Intriguing facts about the discovery of king Tut's Tomb
Rhythm and dance
India's music and dance styles are well-known around the world, and the great carnival will showcase these talents. Guests will be able to watch a variety of performances by artists from various Indian states. This festival features local folk to exotic operas, nuanced classical to popular cinema songs, soul-stirring performances, and a plethora of different art genres, from classical to folk.
Mela
No matter the age of the visitor, a fun fair will be created. Other attractions include rides and roller coasters for adults, as well as merry-go-rounds, train rides, and a Ferris wheel for kids, so you may enjoy the fair with your loved ones.
Food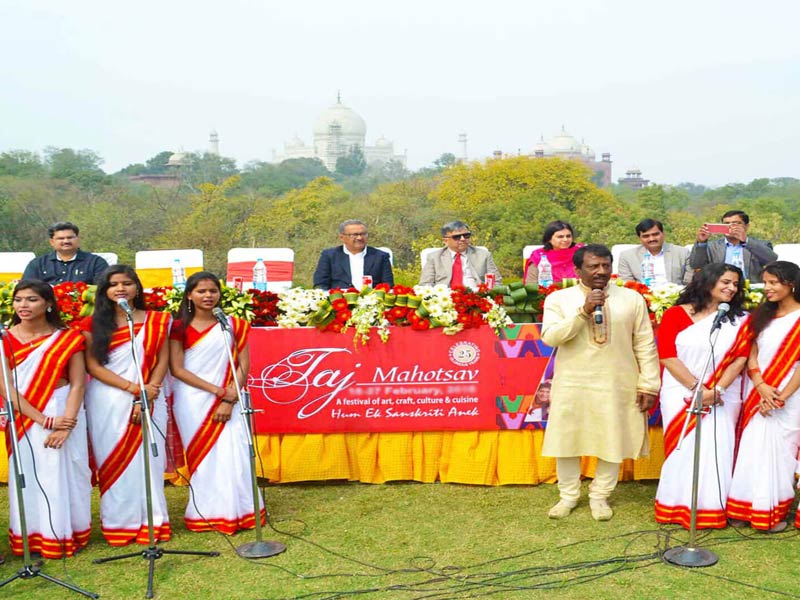 One cannot overlook the delicious food when visiting Agra. Several cuisines from the nearby towns and the state of Uttar Pradesh will be featured at the event. At the Taj Mahotsav, you should sample the Agra ka petha, parathas, biryani, and many other regional foods.
Entrance Fee
The following is the event's admission fee schedule:
Adult: 50 rupees (per Person)
Children (under the age of 5): Free
International visitor: No charge
A group of 100 schoolchildren in uniform will receive Rs. 500. (free entry for 2 teachers with a school Group).
When: February 18–27, 2023
Where: Telipara, Tajganj, Shilpgram Rd, Agra, Uttar Pradesh.