Thanjavur, also known as the 'city of temples,' is a beautiful place in South India known for its historical and cultural significance. Tanjore paintings, textiles and saris, Carnatic music, and handicrafts are some of the main reasons this city is designated as a cultural heritage site. Along with this, the city is home to some of the world's most famous architectural marvels, which reflect the city's rich heritage. The list of places to visit in Thanjavur is endless, and taking a tour of these will give you a glimpse of the dynasties that have ruled here.
Here is a list of some of the best places to visit in Thanjavur that will undoubtedly transport you to another dimension and allow you to experience a time like no other.
Cholapuram Gangaikonda
This architectural marvel was constructed during the reign of the Chola empire, which is regarded as one of India's greatest empires. For nearly two centuries, Gangaikonda Cholapuram was the capital city of the Chola empire. This is one of the magnificent architectures of the past, and it is significant in Thanjavur's history. Chola King Rajendra built it to commemorate his victory in the Pala Dynasty. In modern times, this city has devolved into a small village where Lord Shiva Temple stands as a symbol of grandeur, making it one of the best places to visit in Thanjavur.
Shiv Ganga garden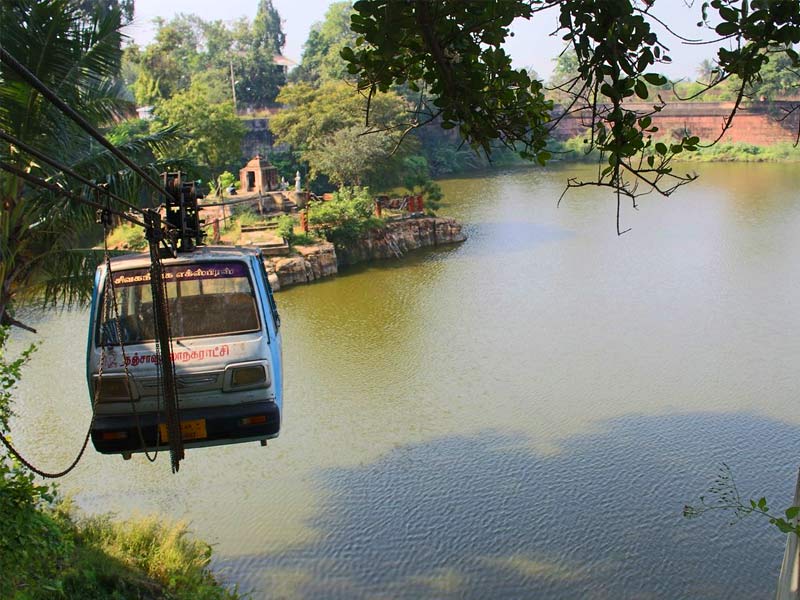 This beautiful garden, located inside the Vijayanagar Fort, is one of the main highlights to explore aside from visiting Thanjavur places other than temples. This well-designed and well-maintained garden, located among the historical ruins of the fort, is one of Thanjavur's most well-known attractions. A square tank is located inside the Siva Garden, built by rulers in the 16th century. It was used to supply water to Tanjore Palace and is still used because the water tastes sweet.
Vijaynagar fort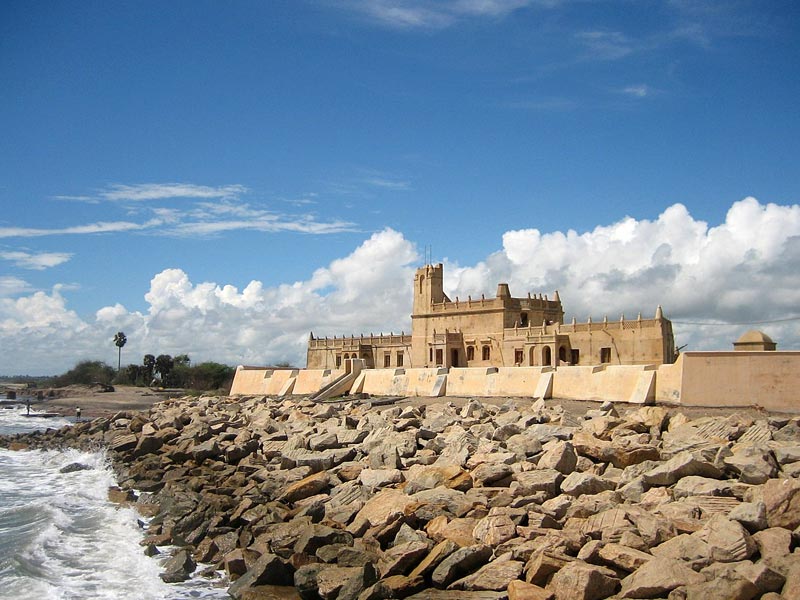 The Vijayanagar fort, located 2 kilometres away, is one of Thanjavur's most famous attractions. The Nayaks and Maratha's built the fort's mesmerising architecture in 1550 AD. Tanjore Palace, Sangeetha Mahal, an art gallery, and a library inside the fort. In addition, the Shiva Ganga garden is located within the complex of the fort, which adds a touch of beauty.
Thanjai Mamani Koil
This location is a conglomeration of three Vishnu temples known as the Divyadesam. This temple is one of 108 similar temple premises in India, and it is very important to the locals. Many devotees visit the temple throughout the year, and it provides a one-of-a-kind experience to see Lord Vishnu's three abodes.
Chandra Bhagwan Temple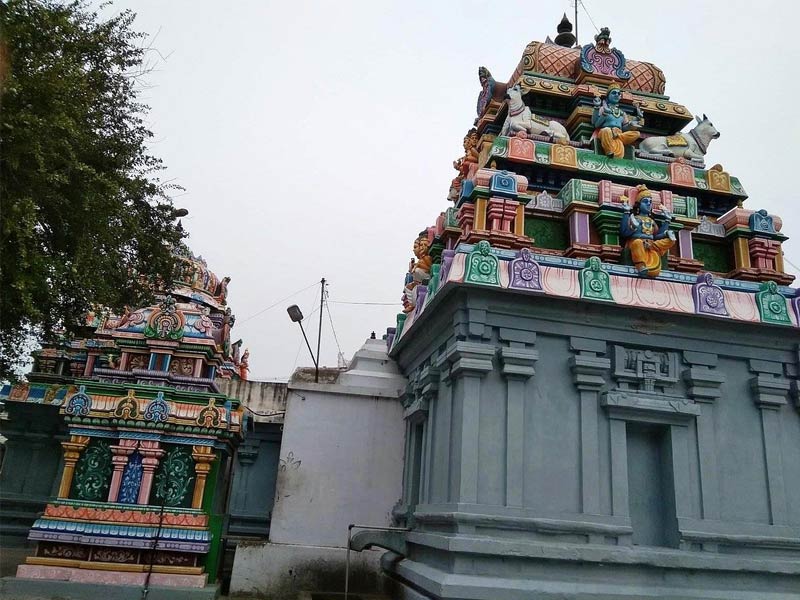 This temple, dedicated to the holy Moon god, is also very important in the hearts of the devotees. This temple, located at a distance of 25 kilometres, is well-known among those who believe that their horoscopes indicate that they are subject to the negative effects of the Moon.
Schratwz parish church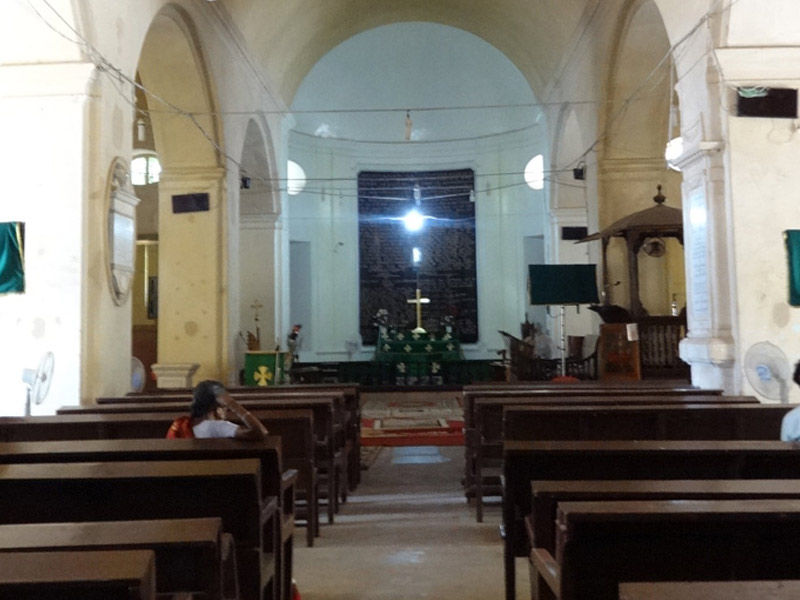 Sarfoji II, the Maratha ruler, built this church, one of India's oldest. During his reign, he met Rev Friedrich Schratwz, a Prussian Lutheran missionary, and later became his disciple. The Maratha ruler decided to build this around 1779 as a tribute to their friendship.
Swami Malai Temple
This magnificent temple is significant to the Hindus of South India. This temple is also one of the Arupadaiveedu, one of Murugan's six abodes. It is believed that the temple was built on the site where Lord Murugan drank and taught his father about the universe.
Saraswathi Mahal Library
According to the Britannica Encyclopedia, the Saraswathi Mahal Library is one of India's most remarkable libraries, having existed for many centuries. The Nayak rulers built this place around the 16th-17th centuries, and Maratha king Serforji II later nurtured it. There is a large collection of arts and maps inside the library. Manuscripts and paintings
Alangudi Guru Temple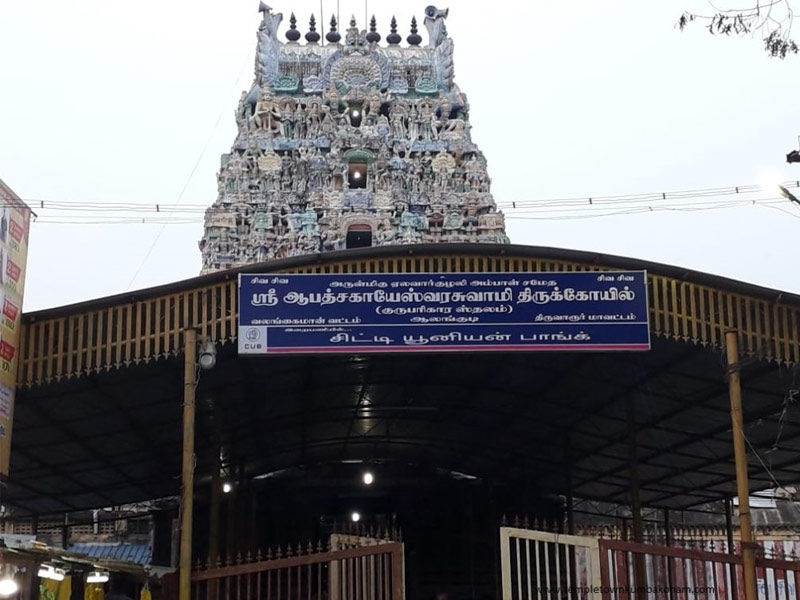 The Alangudi Guru Temple, one of the most popular places in Thanjavur, is located among the holy rivers Cauvery, Vennaru, and Kolidam. This temple has a strong mythological significance and has been mentioned in many folklores. The idol is the Abathsahayeswarar form of Shiva, which digested Vasuki Nag's poison. This temple also worships Devguru Brihaspati, also known as the planet Jupiter.
Brihadeeswarar Temple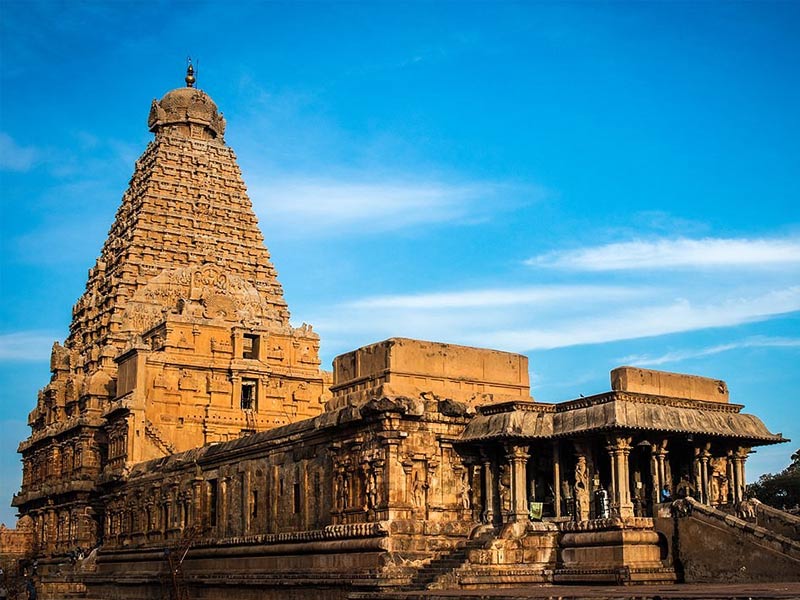 Brihadeeswarar Temple is a UNESCO World Heritage Site in Thanjavur. It is a Chola architectural masterpiece. The premises include a nearly 66-meter-long temple tower known as "Vimana." The round apex structure is made from a single stone carving. Upon entering, you are greeted by the massive Nandi figurine, which stands nearly 13 feet tall. It celebrated 1,000 years as one of the top Thanjavur tourist attractions in 2010.
HOW TO GET TO THANJAVUR
Thanjavur is located in Tamil Nadu's fertile Cauvery delta, and it has excellent air, road, and rail connections to all major cities, including Chennai and Bangalore. Here's how to get to Thanjavur.
AIRWAYS
The nearest airport is in Trichy, about 55 kilometres away from Thanjavur. Flights will serve the airport to both Indian and international destinations, and taxis are available from the airport to Thanjavur.
BY RAILWAY
Trichy is also the closest major railhead. Trichy Junction is a key railway station on the Thiruvananthapuram–Chennai line. Trains arrive from Bhubaneswar, Chennai, Coimbatore, Rameswaram, Varanasi, Mysore, Tirupati, and other cities. From the station, take a taxi to Thanjavur.
BY ROAD 
Thanjavur is well connected by road to the rest of Tamil Nadu's cities. Buses frequently run from Thiruvananthapuram, Kanyakumari, Madurai, Chennai, and other Tamil Nadu cities. Private buses also run frequently from Bengaluru.