When it comes to our fascination with unusual food, there's nothing abnormal about it. Malmö, Sweden, has its own Disgusting Food Museum, which explores our infatuation with all things appetizing (and arguably inedible…). 

Or do you believe you have a strong stomach? There are many strange foods to try – or, for lack of a better word, unique cuisine and the weirdest dishes – all around the world. There's just one way to find out if you're right or wrong! These are some of the strangest foods on the planet, ranging from cheese maggots to rotten eggs.

Shirako, Japan
As far as euphemisms go, this one is a keeper: Shirako in Japanese means "white children." The sperm sacs of cod, angler fish, or puffer fish are the delicacy in question.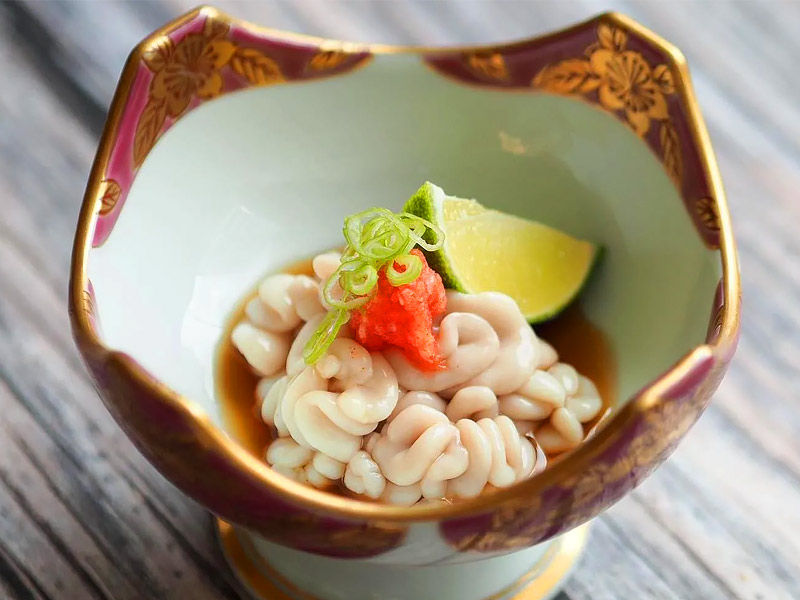 It's an odd-looking snack that looks like white lumps of goo or little brains and is supposed to have a sweet custardy flavor. Those who enjoy eating this unique food say that it has a variety of health benefits… are you tempted yet?

Tuna eyeballs, Japan
When it comes to tuna in Japan, it's "waste" not "desire." Even the eyes are extracted and sold cheaply in stores. They are, after all, rather huge! If you're brave enough to try it, you can find it on the menus of izakayas and restaurants around the country.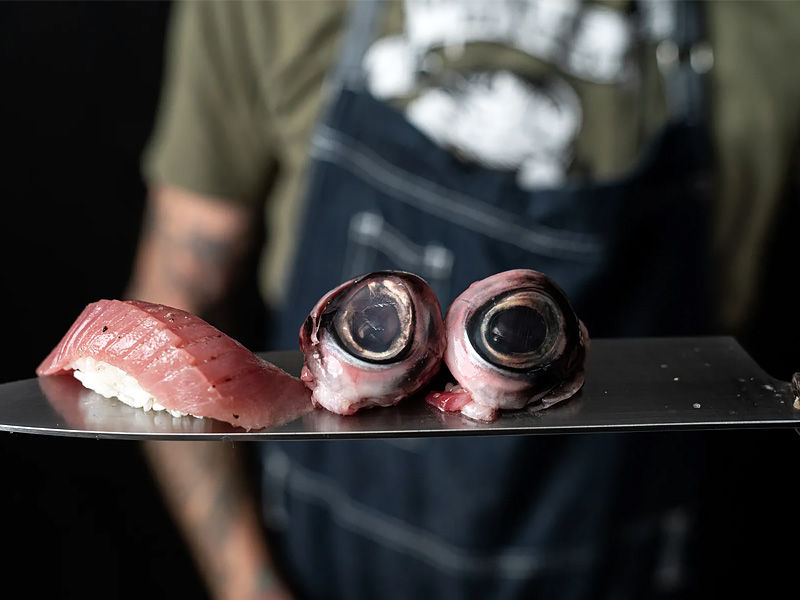 There are numerous tuna eyeball recipes available, but the simplest way to prepare them is to boil or steam them and season them with garlic or soy sauce. Unsurprisingly, they have a squid-like flavor.
 Balut, the Philippines
Look no further if you're looking for horrible food facts. Balut is a popular dish in the Philippines. This fertilized duck egg is boiled alive before being eaten from the shell with salt, chili, and vinegar, including the partially developed embryo within.
Tap a hole in the top of the shell, drink the savory liquid, and then crush down the rest of what's inside, feathers and bones and all. Understandably, Filipino balut doesn't seem particularly appealing, but it's a duck egg delicacy for a reason…
Fried tarantulas, Cambodia

Few people think of tarantulas as "lunch," therefore it's not surprising that these spiders were originally eaten by Cambodians starving under the Khmer Rouge rule. Surprisingly, fried spiders grew popular in Cambodia and are now served as a deep-fried delicacy throughout the country. They supposedly taste like crab, so they look a lot worse than they taste.

White ant eggs soup, Laos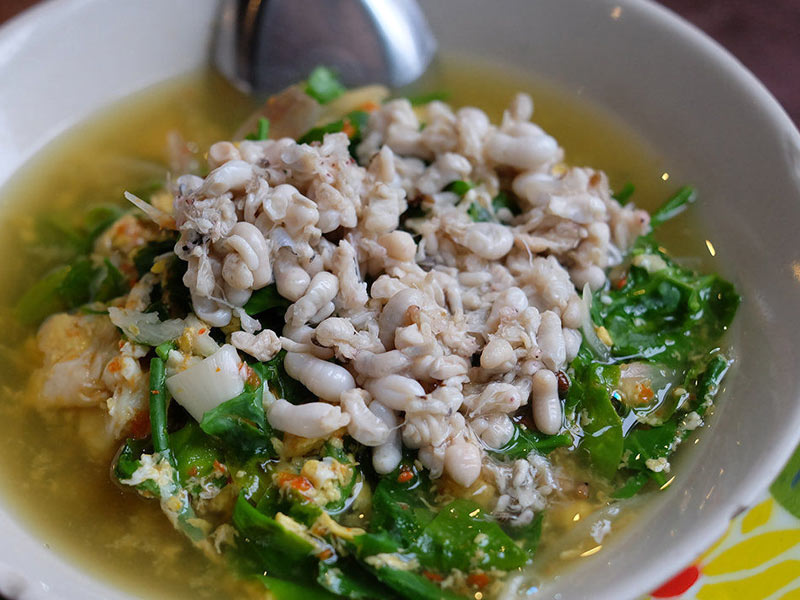 Laos' Gaeng Kai Mot Daeng is an uncommon soup that mixes ant eggs and partial embryos from the white ant, as well as a few young ants to provide sourness. If your stomach can take it, the flavor is said to be rather tasty: crisp and delicate, with a hint of shrimp. Still not sure? Assume you're eating a bowl of risotto.

Jellied moose nose, Canada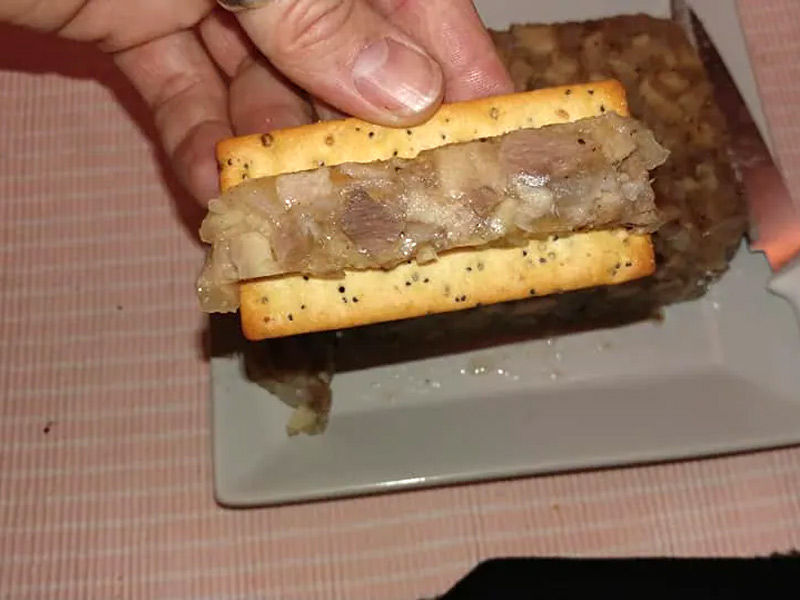 This snack's name alone is a solid contender for 'weirdest cuisine in the world.' The nose isn't exactly a fashionable cut, but that hasn't prevented some daring Canadians from experimenting with nasal gastronomy by cooking them with onions and spices, removing the hair, boiling again, slicing, and coating them with a jelly-like broth. It certainly appears to be as horrible as it sounds.
Boshintang, Korea

This ostensibly healthy Korean soup has spring onions, dandelions, a slew of spices, and one infamous ingredient: dog meat.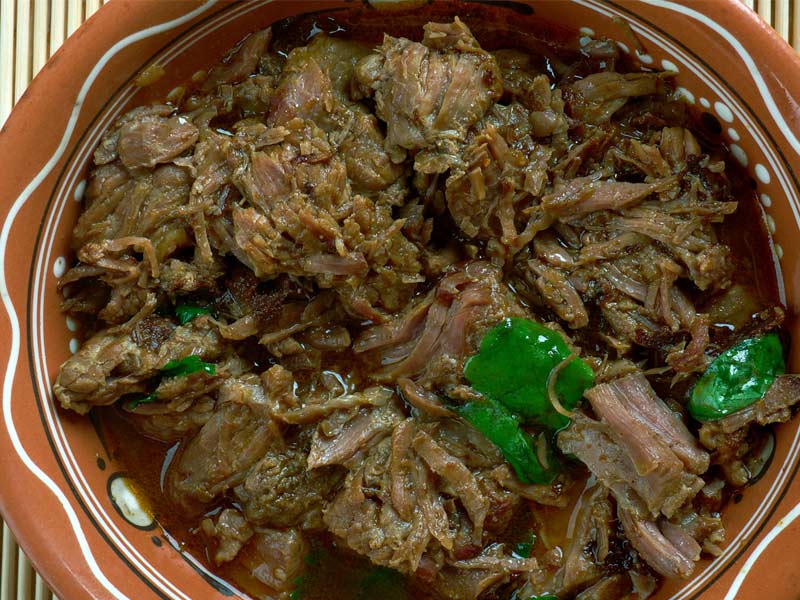 Though it's difficult to locate on menus in South Korea these days, it's still popular with the elder generation and is typically said to taste better than it smells.

Huitlacoche, Mexico

Maize smut is a fungal infection that transforms normal corn kernels into tumor-like growths covered in blue-black spores. It may appear (and surely sounds) like a terrible dish – something akin to a diseased corncob that should be discarded – but many people find it to be a wonderful joy. It is considered a culinary specialty in Mexico.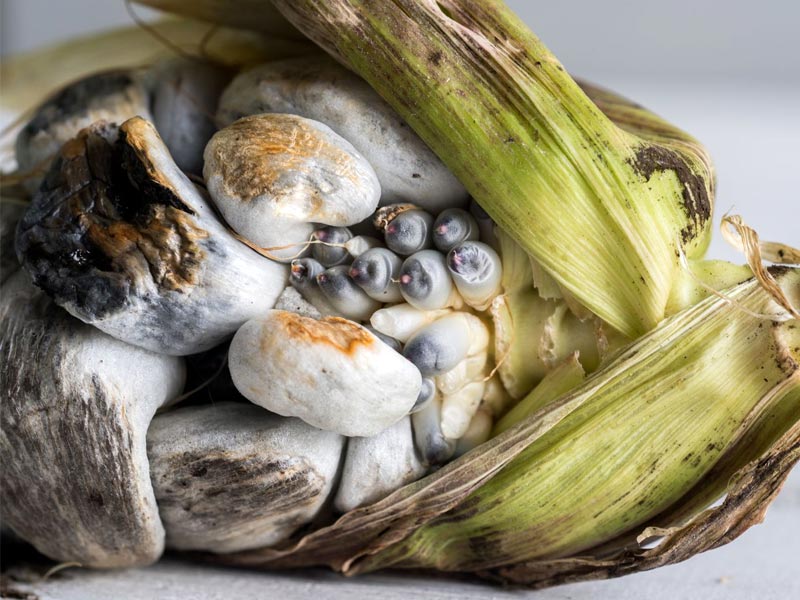 They name it huitlacoche ("sleeping feces") and like the fungus's woody, earthy flavor.

Airag, Mongolia

Anyone for a glass of fermented horse milk? This is not an unusual offer in Mongolia. Airag (or ayrag) is a type of beer that is made by fermenting mare's milk into a frothy, sour, and mildly alcoholic drink. It's usually served chilled in a bowl-shaped cup, with the dregs poured back into the main container.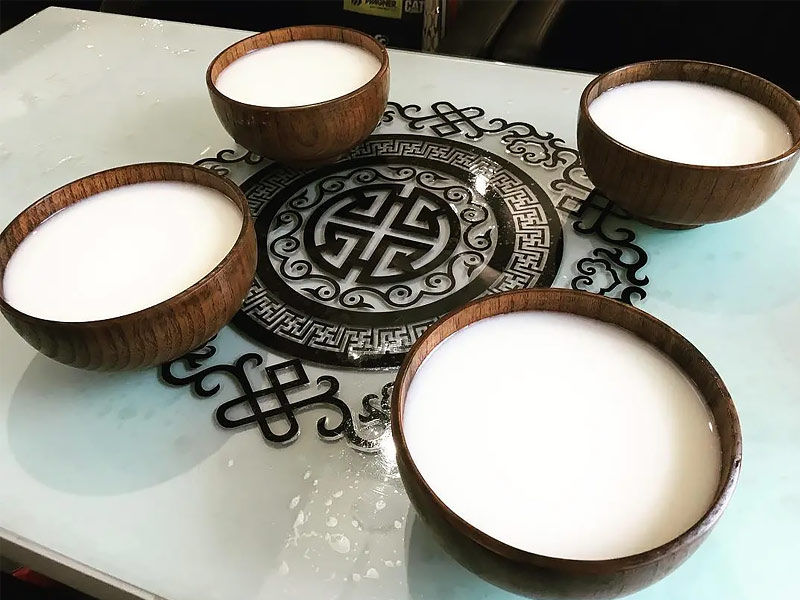 Airag, which is related to kumis and is prevalent throughout Central Asia, has been consumed by Mongolians for generations.

Casu marzu, Italy
Sardinia's casu marzu, often known as "rotten cheese," is produced from spoiled Pecorino. Cheese fly larvae (piophila casei) are introduced into the Pecorino, hatching within, digging about, and devouring the lipids.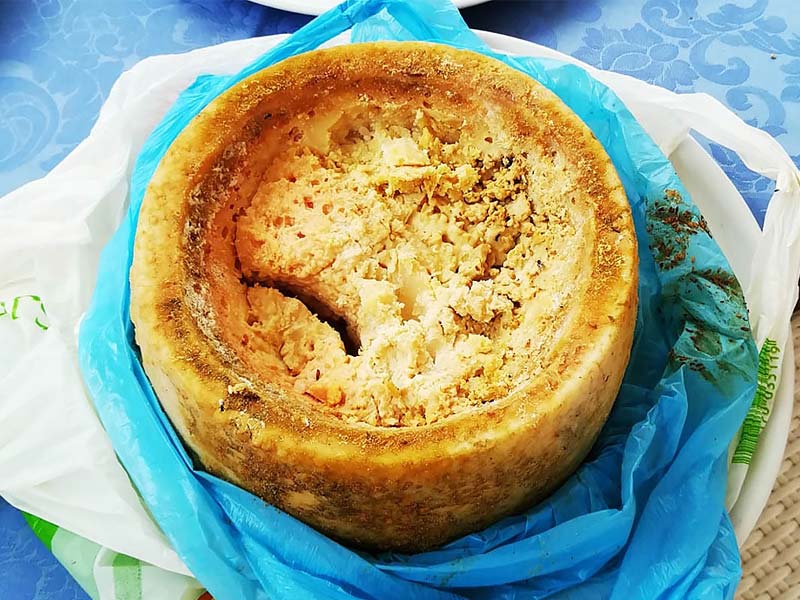 The end product is a sob-inducing, tongue-burning delicacy that can be eaten with or without the maggots. However, it is not as distinctive as you may believe, having similar variances in neighboring places.

Muktuk, Greenland

Muktuk is a traditional Inuit meal made of frozen whale skin and fat that is usually eaten raw or pickled. It contains several layers that resemble licorice all-sorts: the skin (which supposedly tastes like hazelnuts), the fat (chewy), and the protective layer in between (even chewier).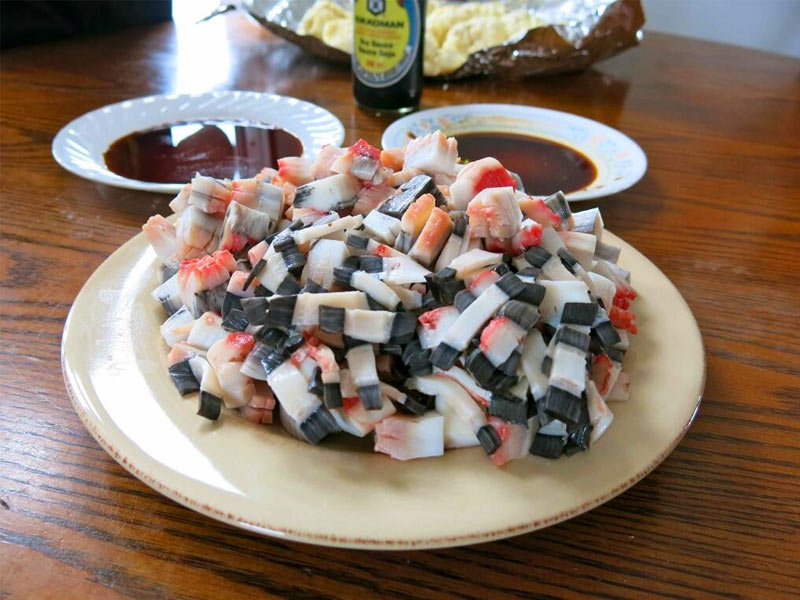 While you may be tempted to skip this snack, muktuk is high in vitamins C and D. However, if you wear dentures, you should avoid eating it.