Anything or anyone that comes in India becomes Indian whether it is people, culture or food. Food has got an important place in India and being a part of every important occasion or festival, it is important that the food is tasty and capable of meeting the expectations of the people. The coolest thing about India is the diversity and you can find different chefs making a particular dish in different ways. This is why you can not find the same taste at two different restaurants. Not to forget, the unique taste at street-side stalls that makes your experience unforgettable. 
There are several dishes that came to India from across the world and are today the favourite of the Indian public. The reason behind these dishes being so popular is the mastery of Indian chefs to add a unique flavour to these dishes using their own style of cooking. Some finger-licking spices and ingredients are required to give these dishes a unique taste. The food plate is where Indian and foreign tastes come together to form an unforgettable and finger-licking experience. We've compiled a list of 8 such fusions that you must try in your lifetime.
Chilli Potato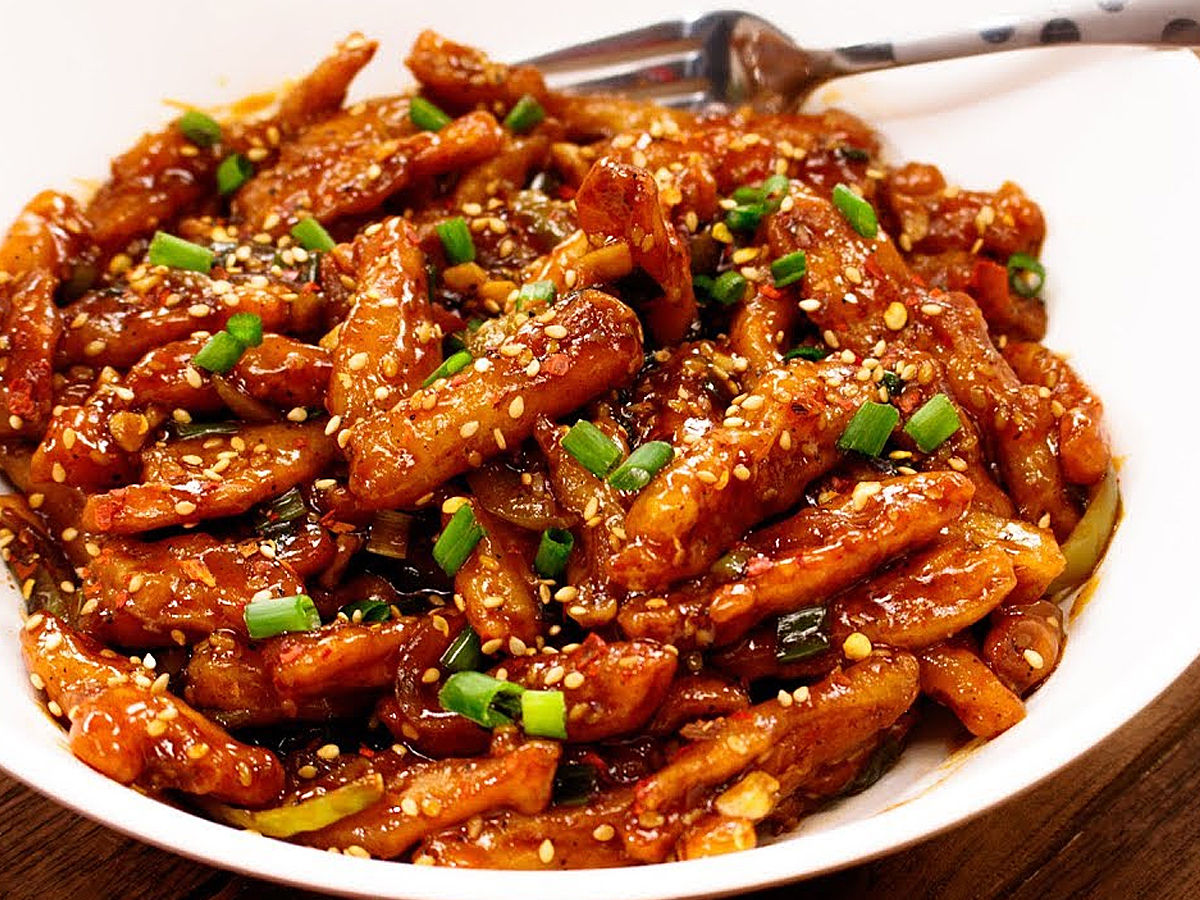 Chilli Potato is all about Chinese ways of cooking coming together with Indian style and ingredients. If you have had enough of normal noodles or fries, Chilli Potato might be your perfect escape. Moreover, deep-fried potato slices coated with traditional spices and dipped sauces are a perfect way of satisfying your taste buds. Indians are at their best when it comes to innovation and the tasty chilli potatoes are a perfect example of it.
Masala Coke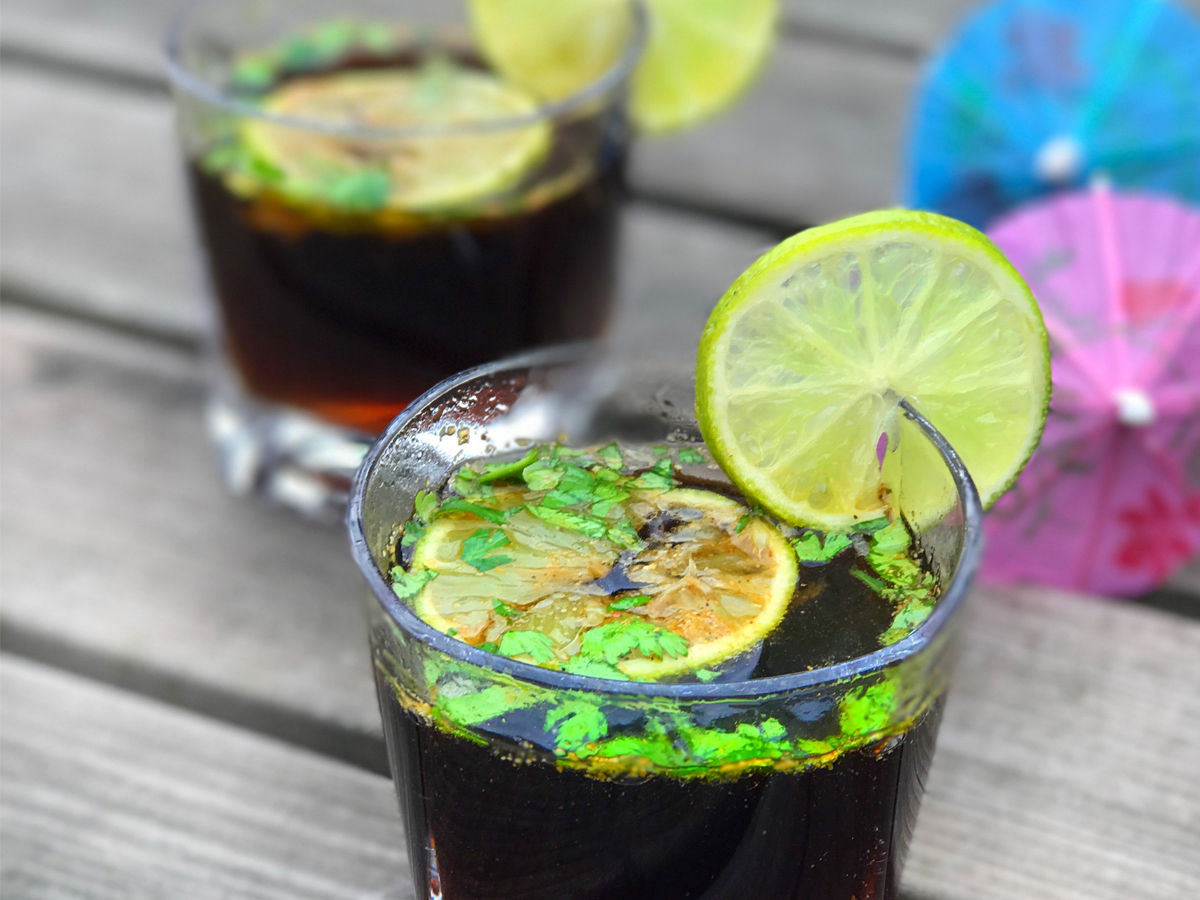 Indians can put spices into anything. Even coke. Yes, you heard it right. The amount of fizz in soft drinks is enough to close your eyes but no amount of fizz is too much fizz for us Indians. That's why a pinch each of lemon and black salt is added to the coke, it takes the experience to the next level. You can mind masala coke or masala soda at any streetside shop and the drink actually costs less than an actual coke bottle.
Gulab Jamun Cheesecake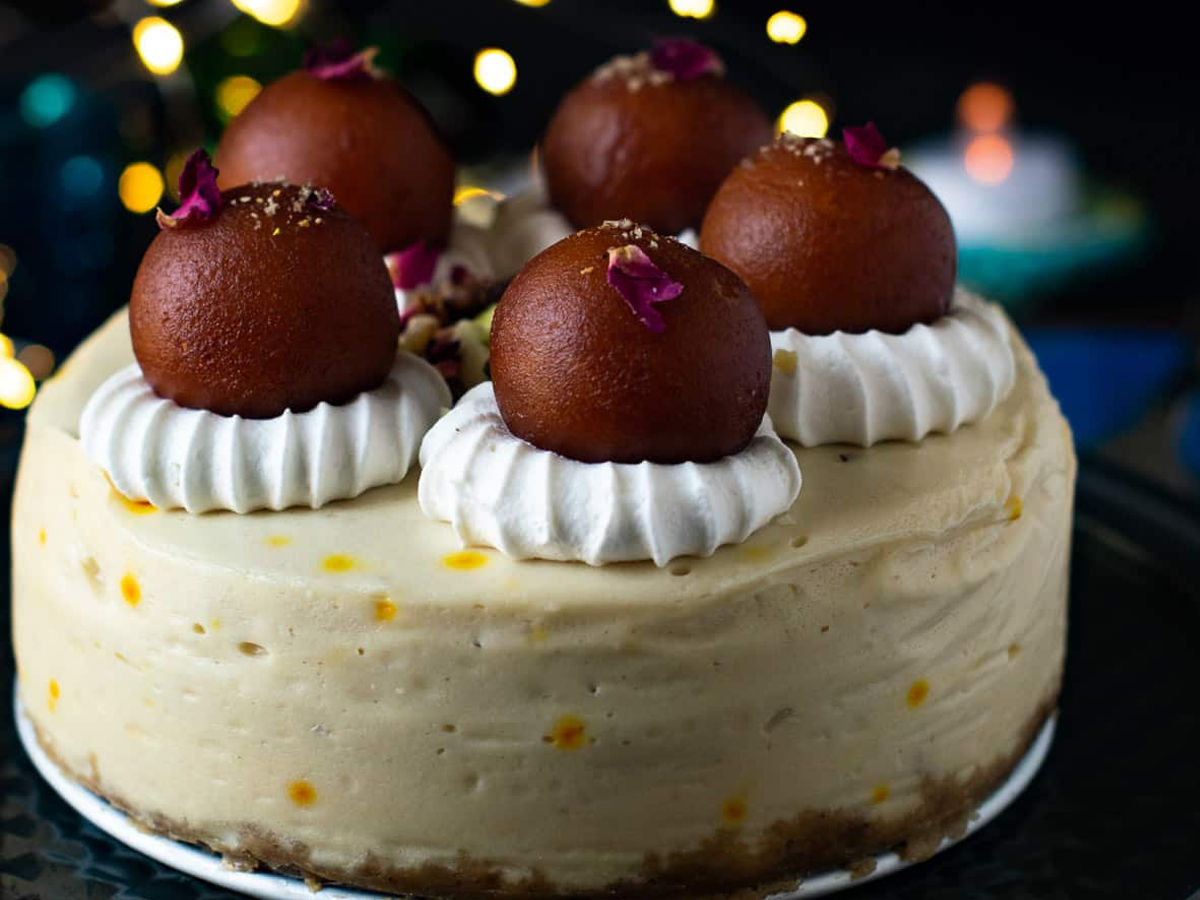 Gulab Jamun is one thing and Cheesecake is another. The two deserts are complete individually and are perfect bliss. No one on earth could have thought of combining the two until some Indian chef invoked the god of innovation inside them. Gulab Jamun Cheesecake means topping of half-cut gulab jamuns over delicious cheesecake to give it a desi look. That's some treat for people with a sweet tooth.
Naanza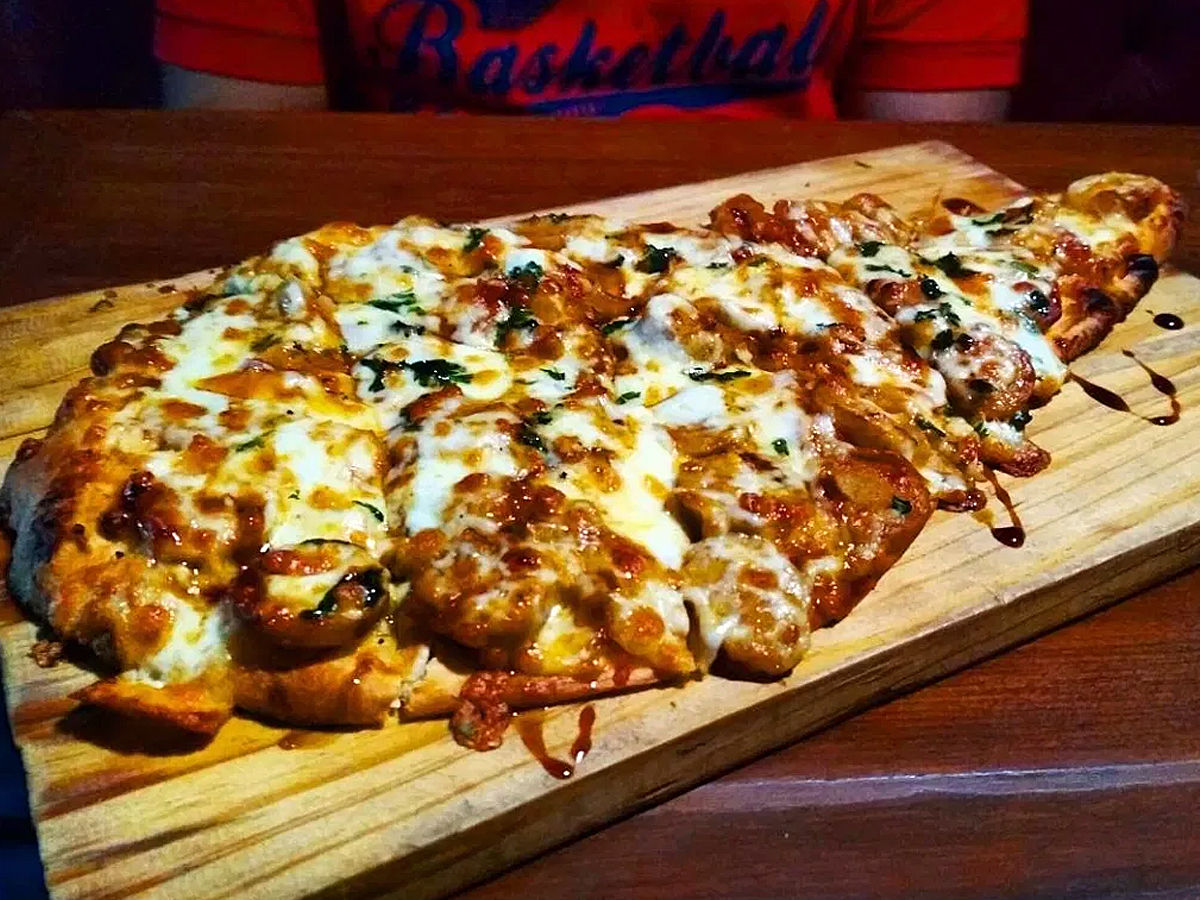 Naanza is India's classic response to West's Pizza. It is a soothing and tasty amalgamation of traditional naan and lots of toppings. Tandoor naan is cooked to become soft and fluffy and then it is topped with all sorts of ingredients. Not only the dish looks good but it also tastes heavenly. Also, it is healthier than Pizza.
Hakka Noodles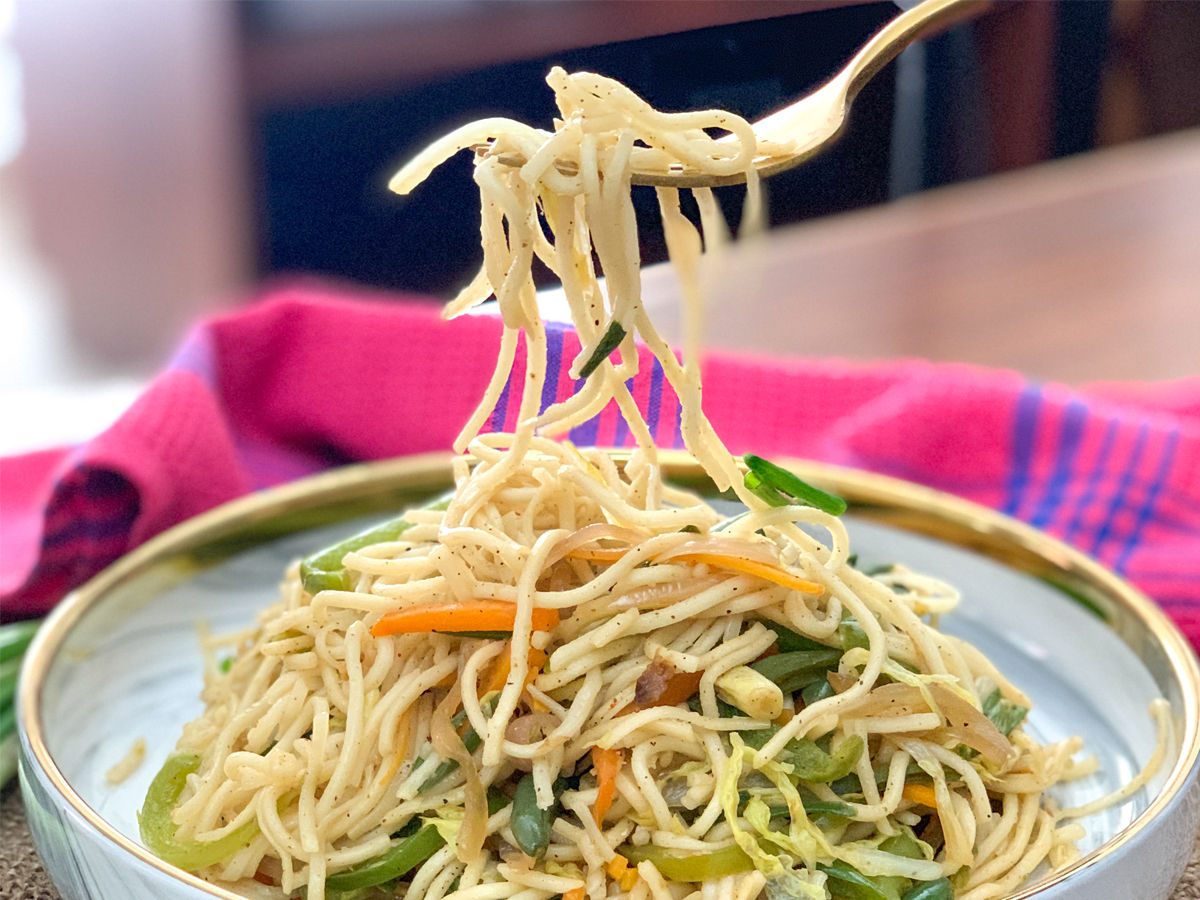 How can we miss this one? The favourite items from almost every Indian wedding party. Hakka noodles generally have a simple and sober taste but not in India. No dish is allowed to escape the spices here and trust me, it is easily the best version of Hakka noodles that you find in India. The Chinese should try it sometime for sure. The addition of soybean chunks and lots of sauce only add to the taste.
Tandoori Momos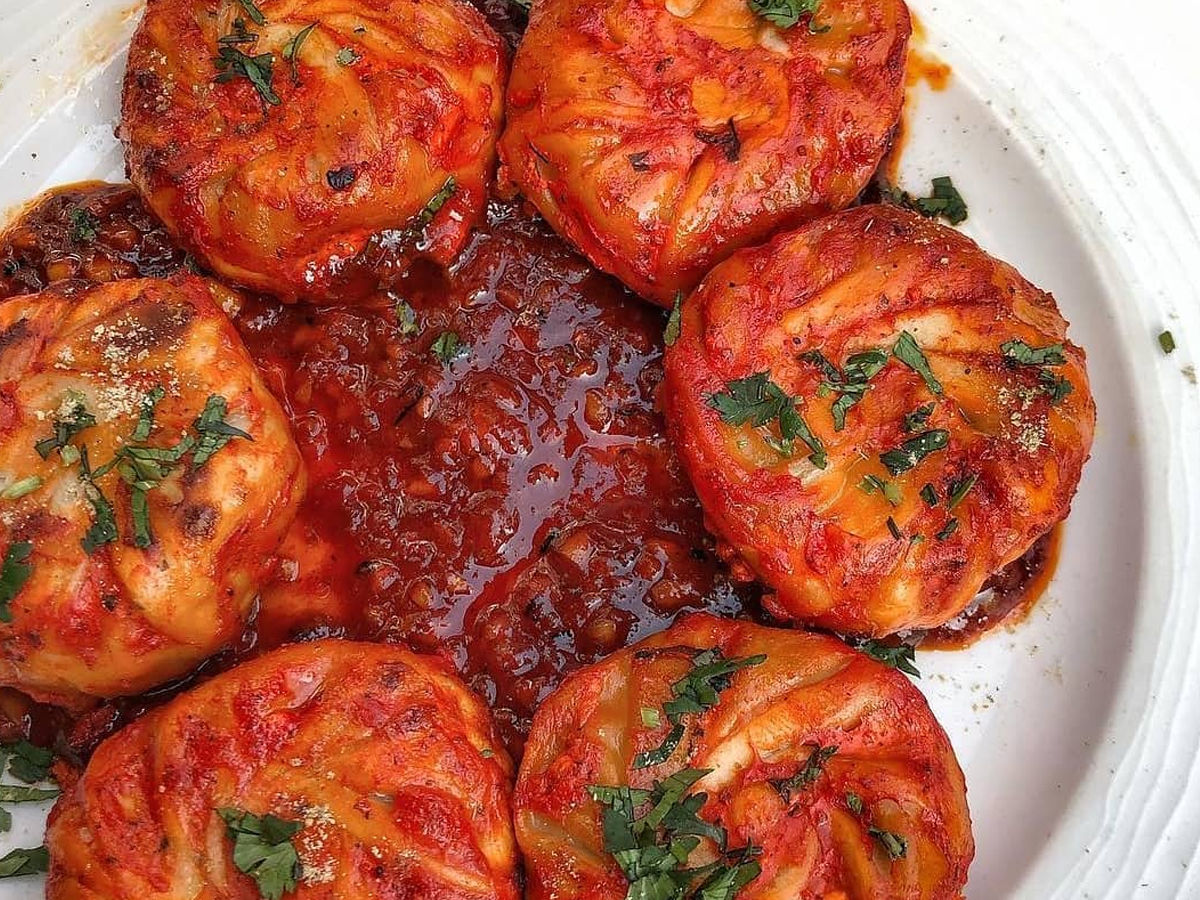 Not even in their wildest dreams, the Chinese and Nepalese people would have thought that their old favourite momos can be cooked in 10 to 12 different ways let alone putting it under the barbecue. You can find 10 to 12 different types of momos in India and Tandoori momos is simply one of the best. The softness of the stuffings from inside and the spicy coating and crispy texture from outside give the dish a heavenly taste. Not to forget the mint chutney that takes the experience to the next level.
Noodle Samosa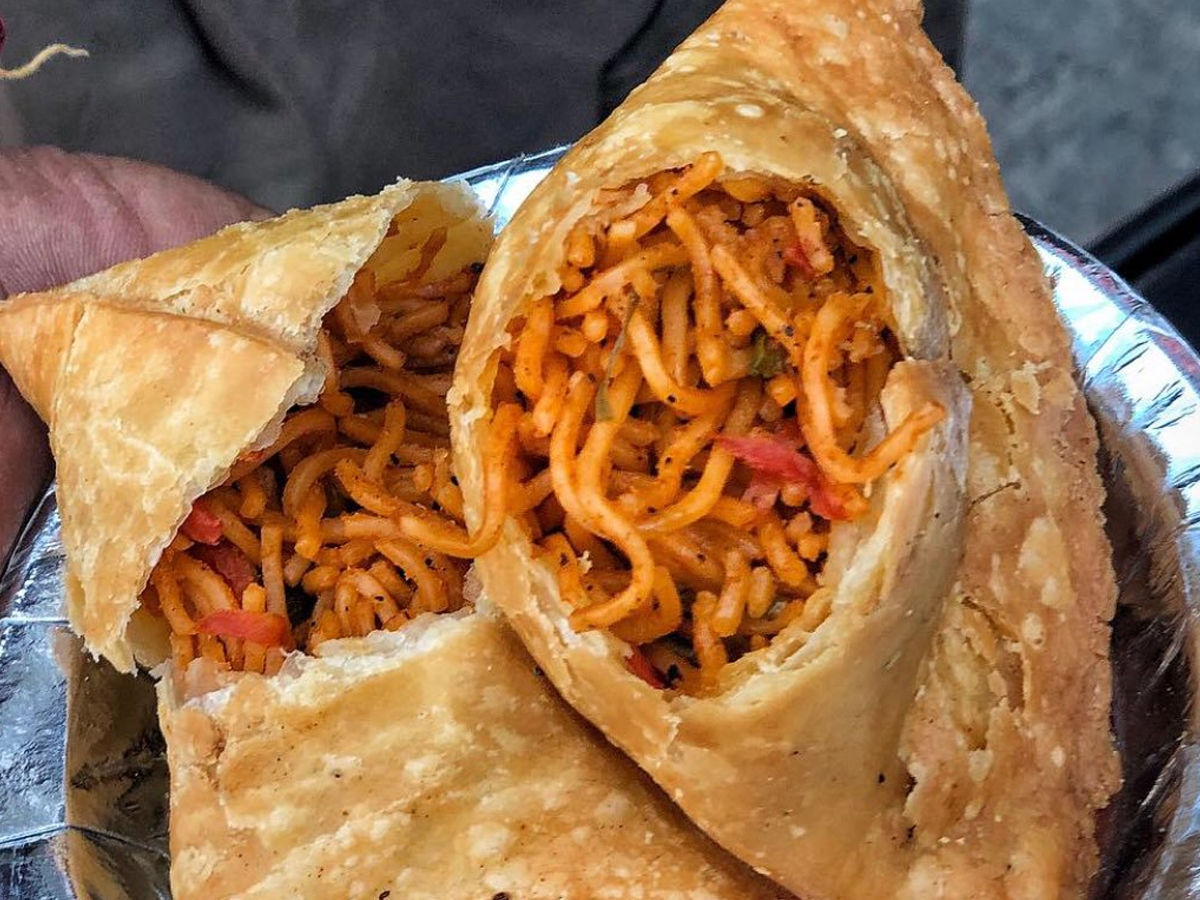 If you think you have seen everything, wait for noodle samosa to join the party. Making noodles is one thing and making samosa is another but only a master can come up with a deadly combination like this one. Stuffing the good old samosa with noodles and frying it the traditional way. It's like enjoying two dishes for the price of one. It takes some courage to make potato stuffing away from samosa and yet makes it taste good. But as the world knows, there's no dearth of courage in India. 
Vegetable Manchurian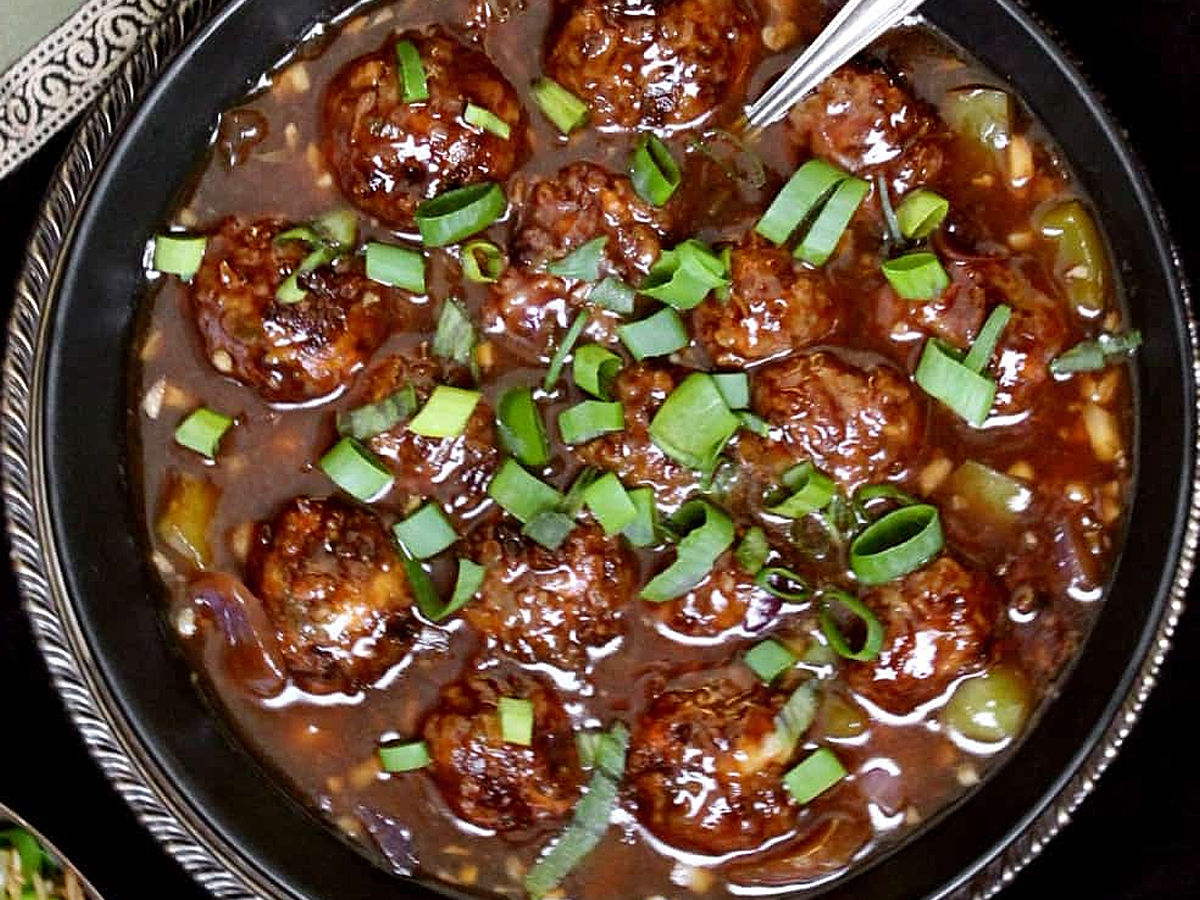 A huge chunk of the Indian population is vegetarian and you can't succeed as a restaurant owner until you come up with a veg version of the Chinese Manchurian. Vegetable Manchurian is an entirely Indian concept and a very delicious one, to be frank. Chinese chefs need to up their game to match this insane level of creativity.