A mouthwatering combination of spicy and flavorful chole (chickpeas) with fluffy hot bhature is the epitome of North Indian delight. Chole bhature, a Punjabi delicacy, features an irresistible blend of earthy Indian spices mixed perfectly with boiling chickpeas in a robust mix of tomatoes and onions. Chole bhature has earned its position and appeal worldwide when paired with puffy, filled bhaturas.
Delhi has a particular place in its heart for chole bhature; there are several spots in Delhi where you may savor this delicacy to your heart's content. While there must be a chole bhature vendor in every neighborhood in Delhi.
We've compiled a list of the best chole bhature in Delhi for you.
Sita Ram Diwan Chand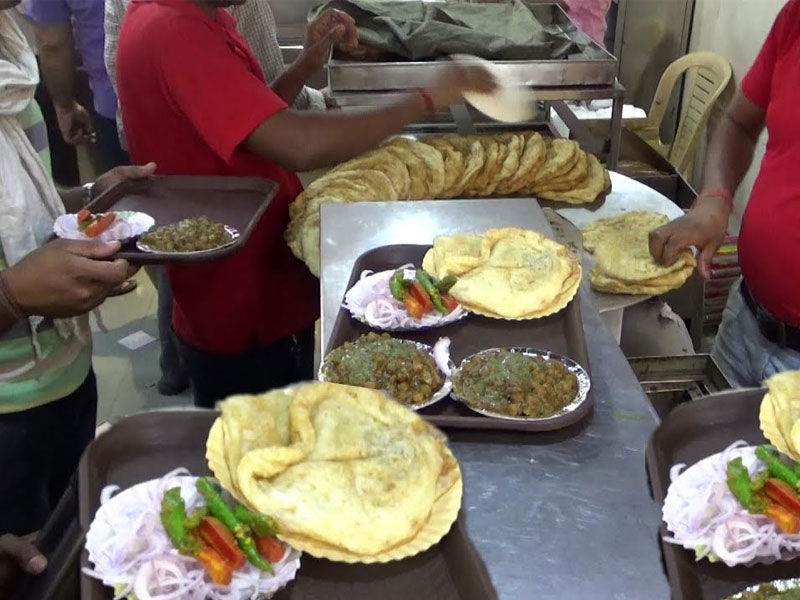 Sita Ram in Paharganj serves a delectable serving of chole bhature. Their specialty is paneer-stuffed bhature. The iconic restaurant, which has been open since 1950, sells one complete dish of chole bhature, including two bhaturas and a bowl of chole. The meal is accompanied by a unique aloo sabzi cooked with diced potatoes and a medley of spices.
@ Paharganj, New Delhi, 2246, near Imperial Cinema.
Chache di Hatti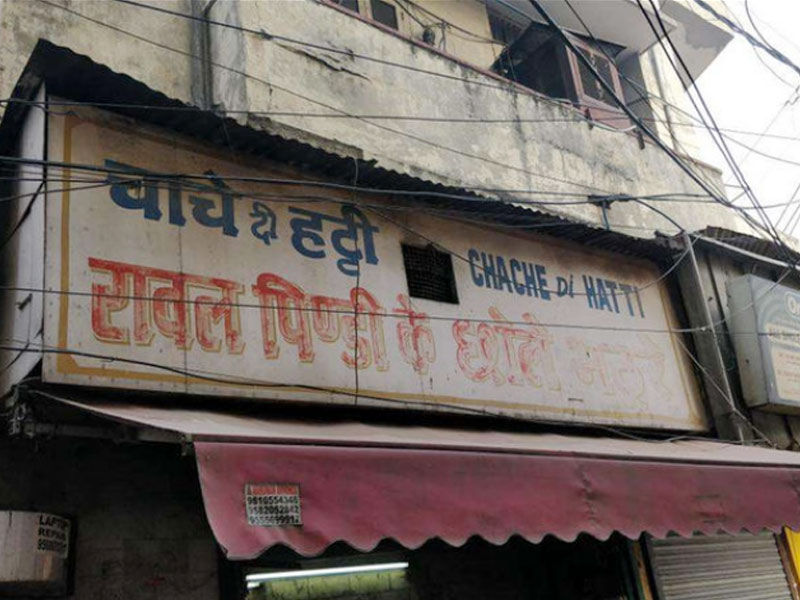 Chache di Hatti With aloo-packed bhature, a ring of onions, tangy chutney, and a bowl of finger-licking chole, Chache Di Hatti stands out as a restaurant you'd love to return to when you're very hungry and broke! It is a pocket-friendly restaurant that is guaranteed to wow each and every one. It is located among the hustle-bustle of Delhi University, North Campus.
@ D 32, Bungalow Road, Kamla Nagar, New Delhi.
Bhimsains Bengali Sweet House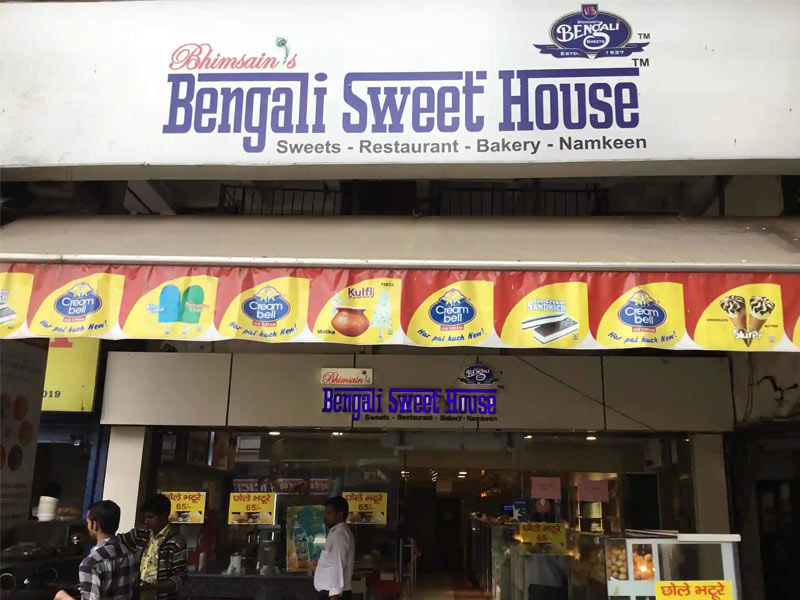 Bhimsains Bengali Sweet House This restaurant, located in the heart of Delhi's Bengali Market, Mandi house, has been in operation for decades and serves a variety of Indian chaat and mithai dishes. Still, it is the chole bhature that steals the show. A platter of delectable chole and soft bhature from this restaurant is all you need for a satisfying and hearty lunch. Pair it with a big glass of cool lassi.
@ 27-29, Bengali Market, Mandi House, New Delhi.
Odeon sweets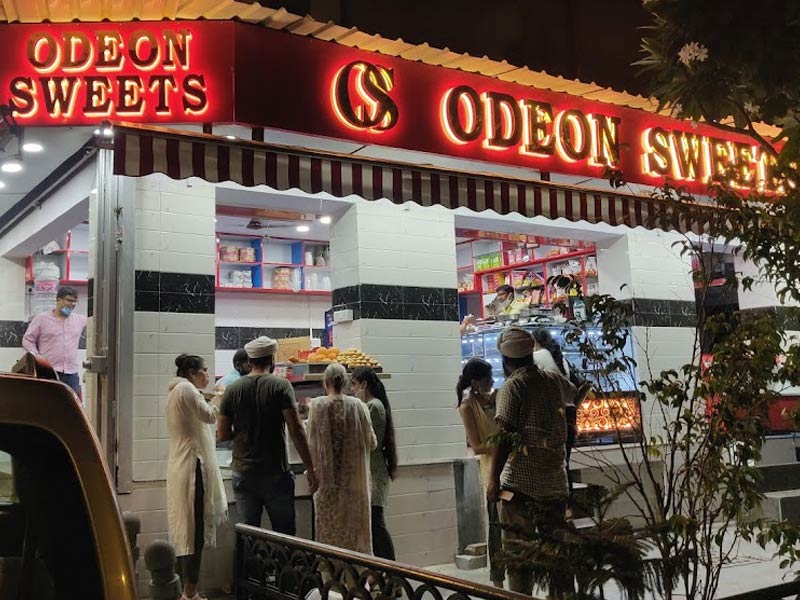 Sweets from the Odeon Another legendary one from the list! Odeon Sweets in Gole Market is a charming small shop where you may indulge in all things sour and delectable. However, the chole bhature here is our favorite. Odeon Sweets is worth a visit for its hot and fluffy bhature and delicious chole garnished with sour pickle and onion.
@ Bhagat Singh Market, Gole Market, New Delhi (22 Bhagat Singh Market).
Baba Nagpal corner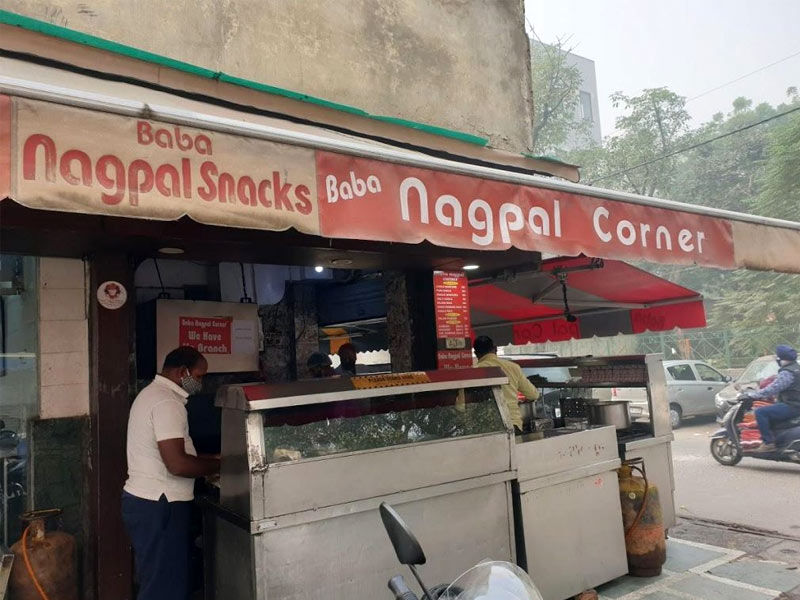 Corner of Baba Nagpal This site is popular among the general public, ranging from college students to auto walas to business executives. If you ask foodies in Delhi about their favorite chole bhature spots, odds are they'll respond, "Nagpal's chole bhature near
best chole bhature in delhi, best chole bhature near me, chole bhature delhi famous, chole bhature, bhature chole recipe, chole bhature recipe, chole bhature near me, chole bhature challenge, sita ram chole bhature, chole bhature in delhi, chole bhature delhi, chole bhature eating, chole bhature ki recipe, chole bhature recipe in hindi, ram chole bhature rajouri garden
Moolchand is a must-try." However, be prepared to battle your way through the mob for your plate of bhaturas since the location is frequently crowded with people.
@ 7/25, Gupta Market, Lajpat Nagar 4, New Delhi.
Giani's Di Hatti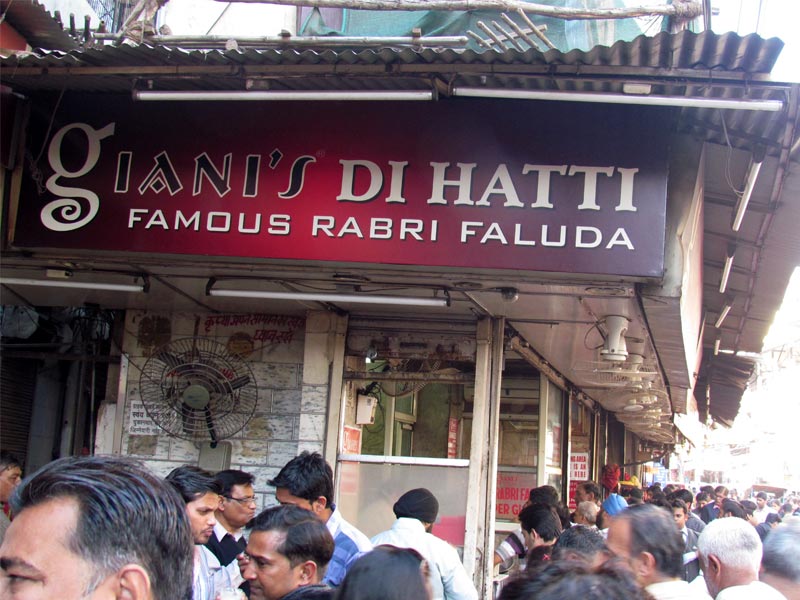 Giani's Di Hatti, located in the heart of busy Chandni Chowk, is a popular stop for rabri falooda, gajar ka halwa, and drool-worthy chole bhature. Chandni Chowk is a center for Indian street cuisine and is frequently packed, but Giani's Di Hatti steals the show with a variety of unusual dishes.
@ 651/52 Church Mission Road, Fatehpuri, Chandni Chowk, New Delhi.
Nagpal Di Hatti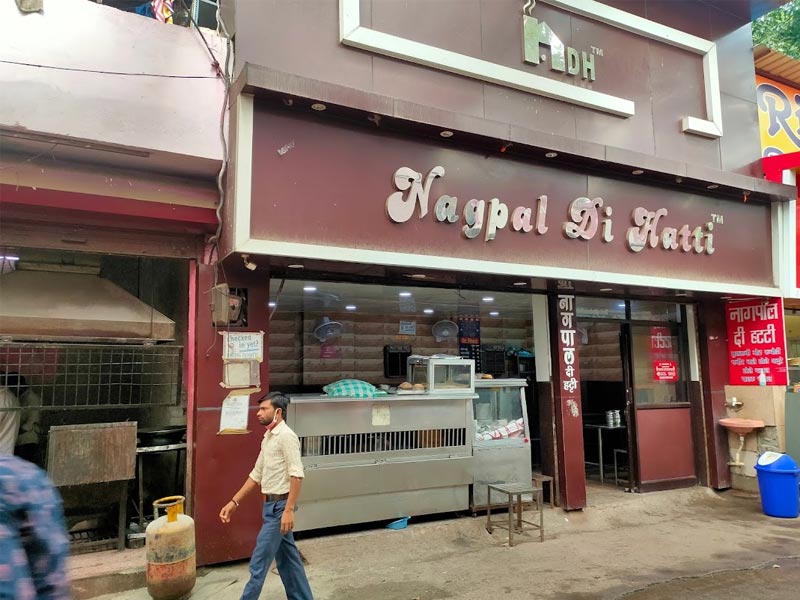 Talk about chole bhature in East Delhi, and Nagpal Di Hatti would come to your rescue. Chole cooked with a variety of spices and served over steaming hot bhaturas is a culinary delight. Make a reminder to come here if you haven't already!
@ 131, Budhh Bazar, Veer Savarkar Market, Gandhinagar, Near Geeta Colony, New Delhi.
Prem Di Hatti 
This restaurant is evocative of Amritsar's dhabas, with its famed chole bhature and chur chur naan. Prem Di Hatti is a chole bhature lover's dream, with a plethora of masalas and delectable bhaturas.
@ J-1/162, Opposite City Square Mall, Rajouri Garden, New Delhi.
Nand Di Hatti
Nand Di Hatti makes its bhature using semolina, white flour, and yogurt, while its chole is free of onion and garlic. It's one delectable platter you don't want to miss!
@ 829, Sadar Bazar, Pan Mandi Old Delhi, Chandni Chowk.
Om Corner
Om Corner, another hidden treasure in Karol Bagh. Although Karol bagh is famous for its other food corners and stores, this one too is one great place to satisfy your taste buds. They serve rich and creamy chole with pillowy bhature flavored with a combination of urad dal and red chilies. Om corner is in Karol bagh, which is a very busy area with hustle bustle but if the destination is delicious chole bhature then its definitely worthy.
@ Sant Nagar is located on DB Gupta Road in Karol Bagh, New Delhi.