India is a nation of religions, as well as a diverse physical and cultural landscape. As a result, India's cuisine is widely separated into sub-cultures and their geographical areas.
Maharashtra, India's third biggest state by size and second most populated, is known for its Marathi cuisine. It covers a large area of Western India and features a diversified terrain that includes major rivers, the Western Ghats, a 700-kilometer coastline, and a plateau. It goes without saying that these factors have had a significant impact on Maharashtra's cuisine.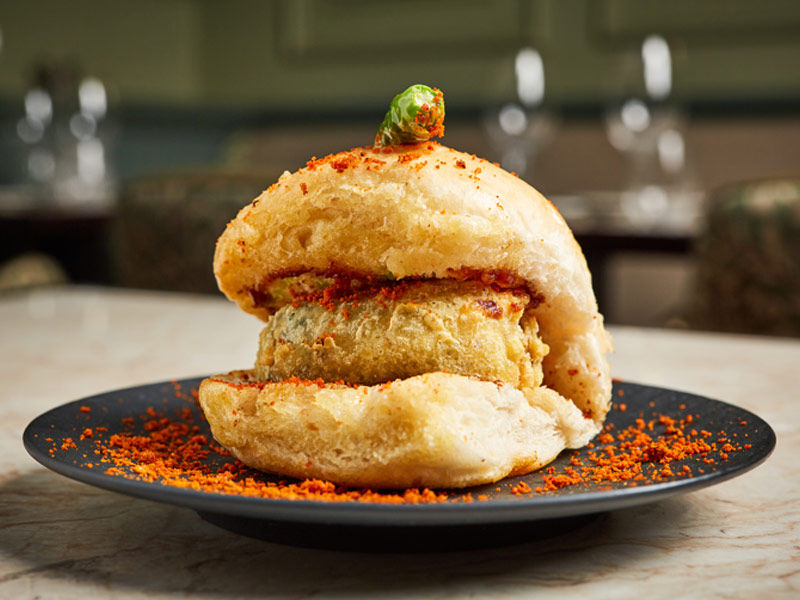 Nobody has ever met a Marathi who doesn't adore this delicacy. This dish is famous across Maharashtra and can be found at every 'nukkad' and 'gully' in Mumbai and the surrounding areas. An Aloo Vada is put inside a Pav in this easy vegetarian meal. Because of the dish's popularity, there have been numerous variations since then, including one that utilises a Vada filled with Chicken Keema.
Shakarpara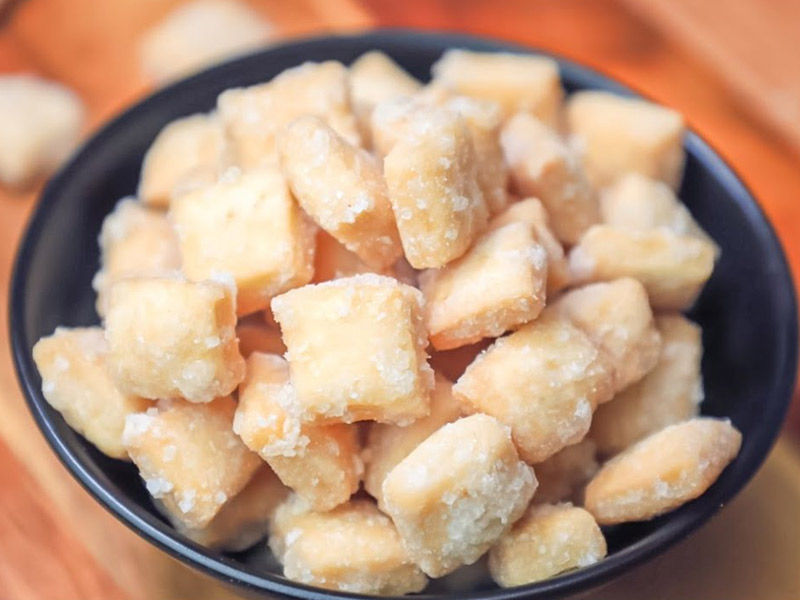 Other savoury foods are also famous in Vada Pao's homeland. Shakarpara is a popular Marathi food, especially during festivals and celebrations.
Aluvadi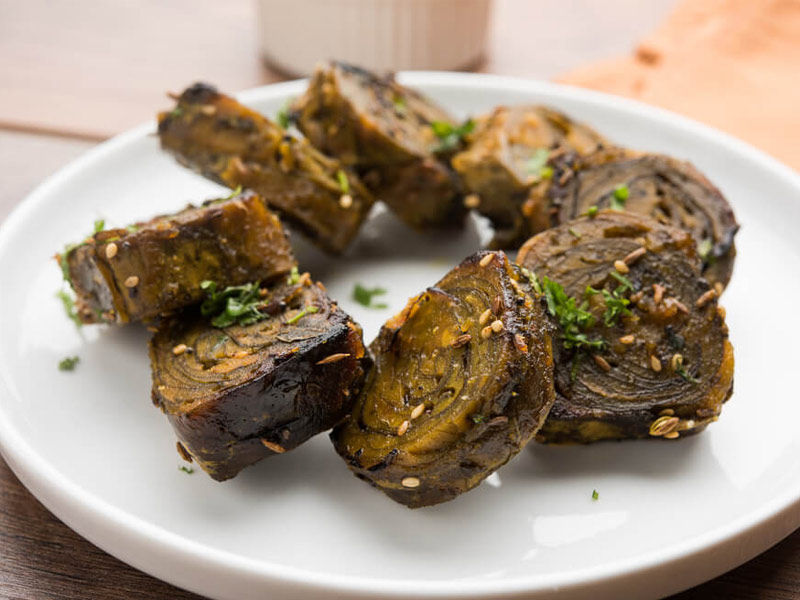 Marathis have a practise of giving simple names to their foods. But don't expect the flavours to be as straightforward as the name indicates. The Aluvadi, a deep-fried snack, is a good illustration of this reality. It employs Colocasia or Spinach Leaves instead of Potatoes, as one may expect. This is regarded to be a rainy-day snack. At the same time, the crunchy snack is sweet and sour.
Vada Sabudana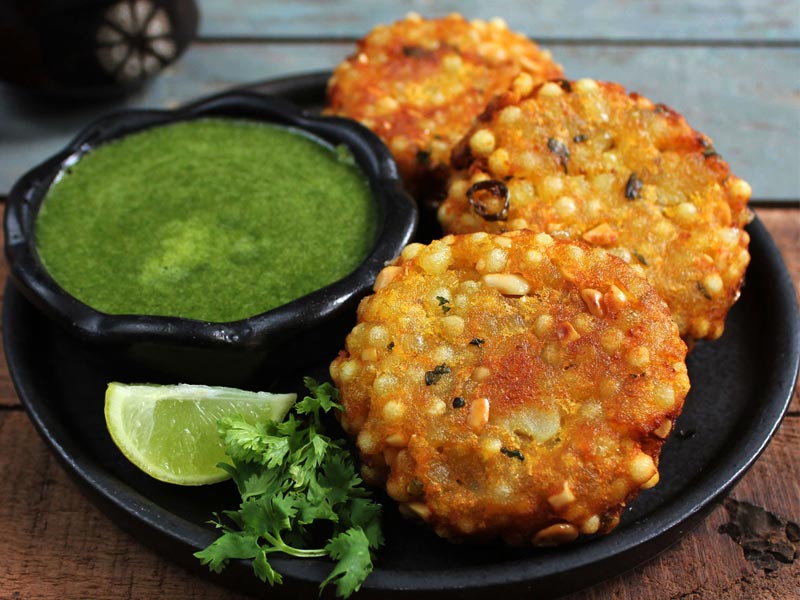 We, like the Marathis, adore our Saboo! This is a light Vada that is really good. It's prepared from Sabu Dana and is the great monsoon snack, especially during Mumbai's famously gloomy monsoons. It goes great with a steaming cup of tea.
Bhakarvadi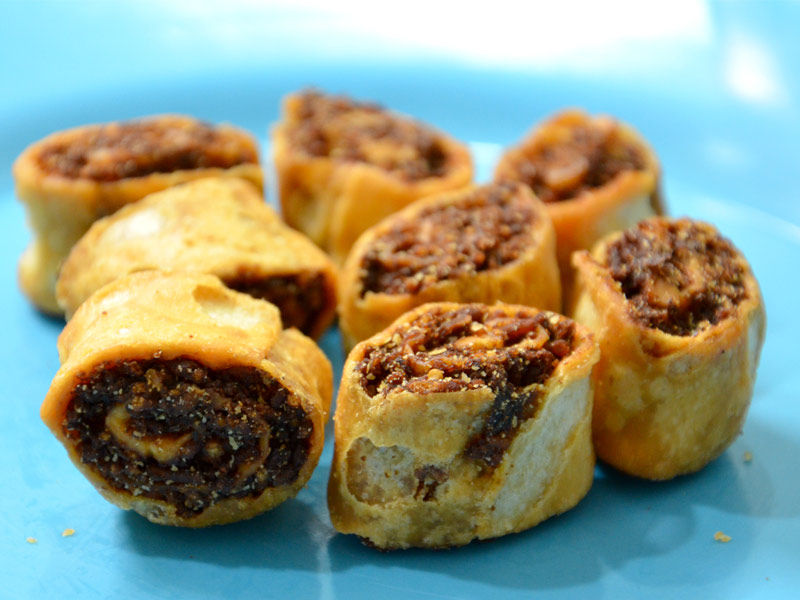 This snack is well-known for its large fan base. The snack is flavoured with flavours that provide sweetness and tanginess. The dual flavours are most likely the cause for its popularity.
Thalipeeth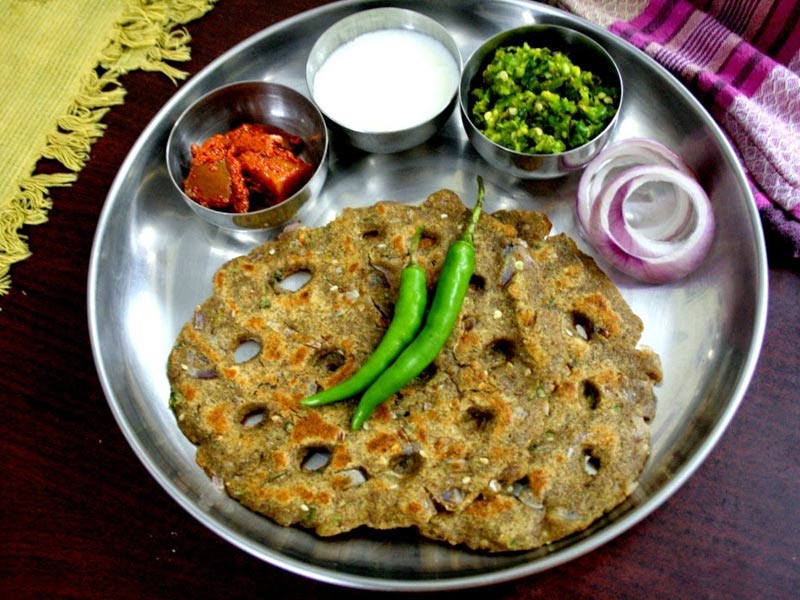 You may just drop over unannounced for a taste of this scrumptious meal if you have a Marathi buddy. This savoury Pancake is a huge source of delight for many people and should be tried at home.
Puran Poli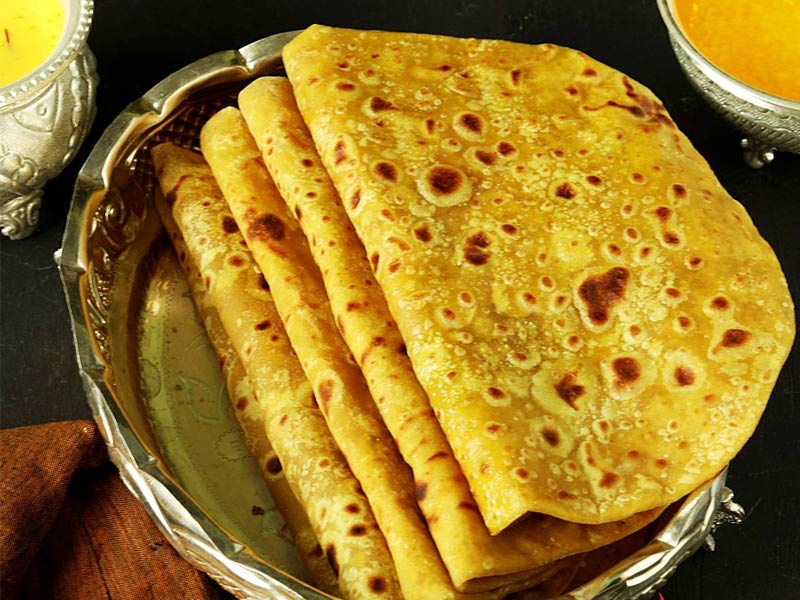 This well-known dessert is usually served at celebrations and holidays. This delicacy is an integral element of Maharashtrian cuisine, and any event would be incomplete without it.
Vangdi Bharleli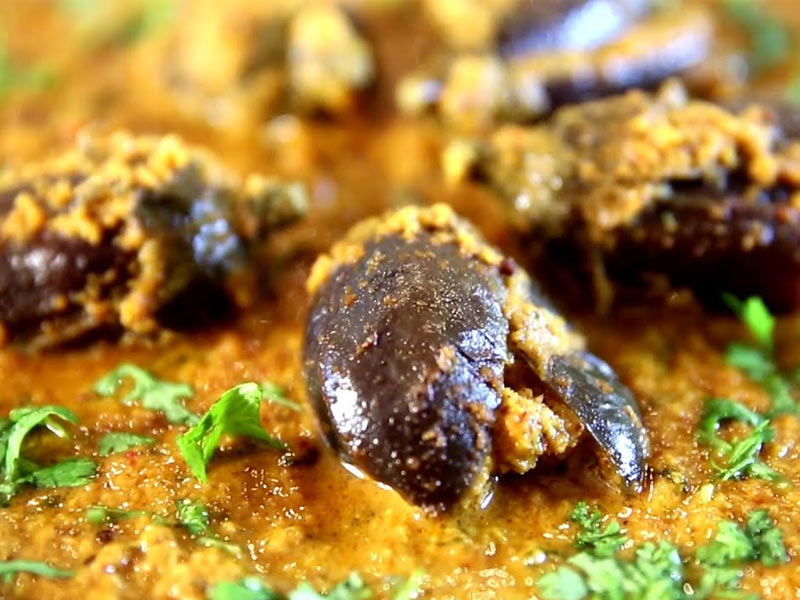 Brinjals are used to prepare this meal. Hollowed out Brinjals are packed with shredded coconut and genuine Marathi spices. After that, the Brinjals are cooked over an open flame. This is a must-try if you want to sample authentic Marathi cuisine.
Aamti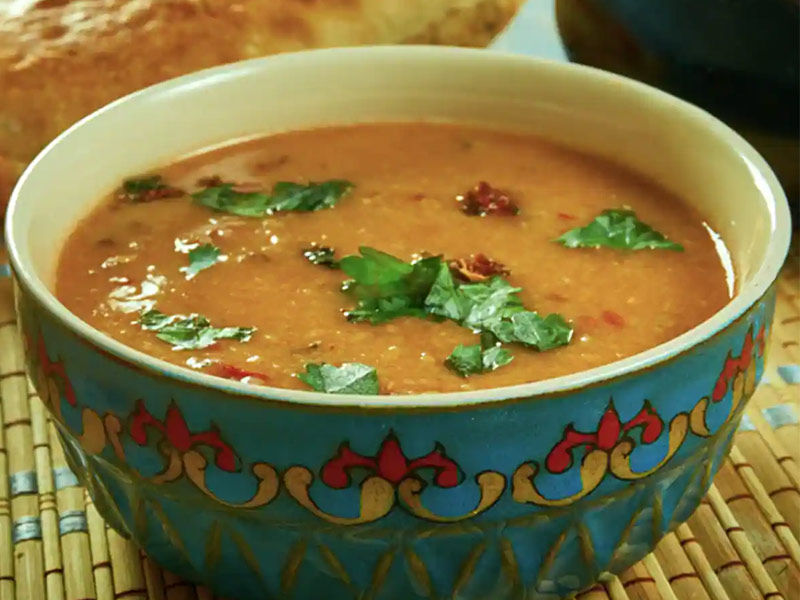 This is a Marathi version of the traditional dal. This is usually made with Yellow Gram or Tuar. The Dal is made with traditional spices from the state and region, as well as Curry Leaves. The Maharashtrian Goda Masala spices used in its preparation give this Lentil Curry its distinct flavour.
Rassa Pandhara
The dish's name directly translates to "white gravy." The dish is a plain white gravy that is notable for its lack of spice. The dish's flavours come from Kolhapur, hence it's considered a Kolhapuri specialty.
Khichdi Sabudana
Sabudana Khichdi is a delicious Khichdi that combines Sabu Dana with Dal. To prepare this, simply substitute the rice with Sabu Dana and continue the same steps until it's finished. This dish is typically served during fasts, but it is also a nice dish to enjoy during the rainy season. Ghee and Achaar are the ideal accompaniments.
Kadhi Sol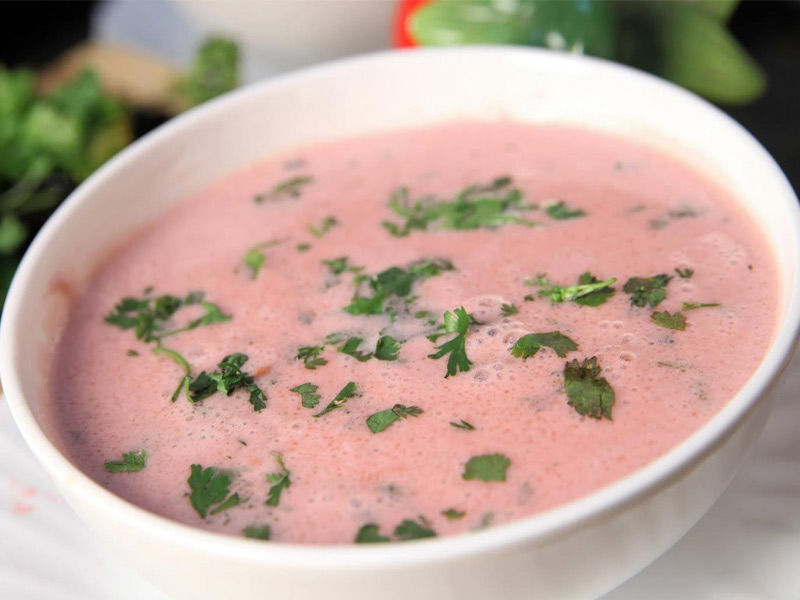 This is the dish for which Maharashtra is well-known. It's a straightforward meal with deep, regional flavours. This recipe's popularity has resulted in it being made all throughout the country.
Modak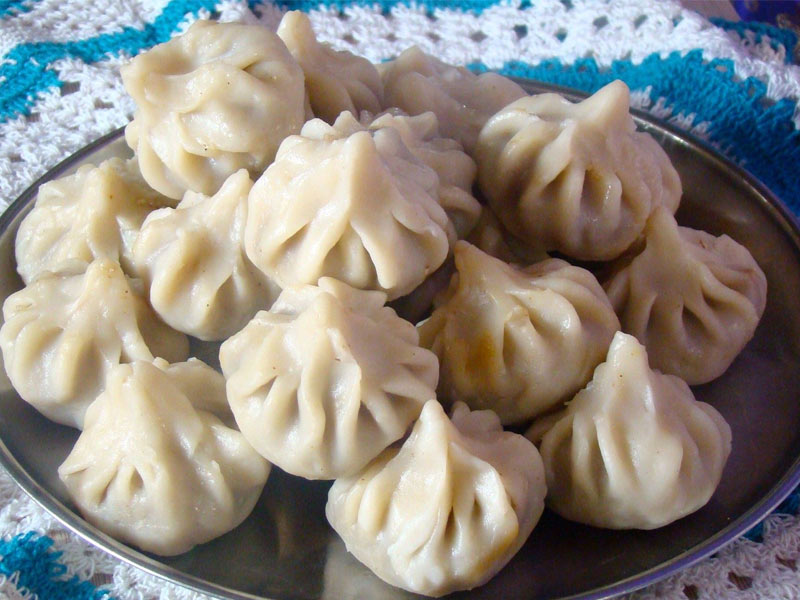 We all know that Ganesh Chaturthi is a big festival in Maharashtra. It's no surprise that Ganesh's favourite dessert is also a Marathi favourite. This sweet is widely seen during Ganesh Puja and also at other times of the year.
Shrikhand
Shrikhand is a famous dessert in India and other parts of the world. This delectable treat is usually offered at festivals and is also rather simple to prepare. This meal is not only popular in the state, but it is also popular in other states. So brush up on your cooking abilities and try to make this at home.
Aamrakhand
This is a variation on the popular sweet Shrikhand. It's a basic recipe using mango as the main ingredient, hence the name. The Aamrakhand is a one-of-a-kind meal and a wonderful dessert to serve your visitors the next time they visit.
Pav Bhaji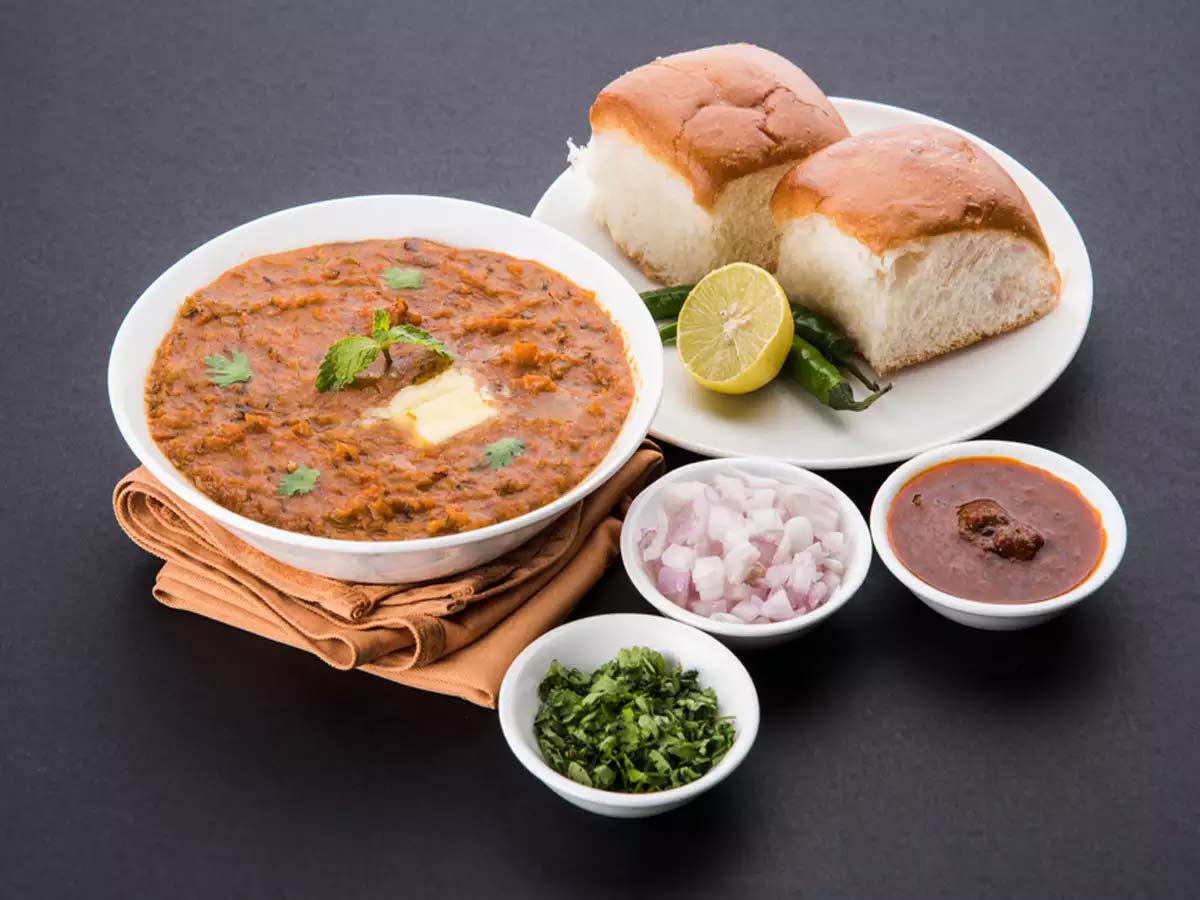 Don't we see the state's affection for Pavs? Pav Bhaji is a popular Mumbai snack and one of the city's most well-known street food items. However, it is also popular in other areas of the country, owing to the fact that the meal is simple to prepare and may be given at any time.
Pav Misal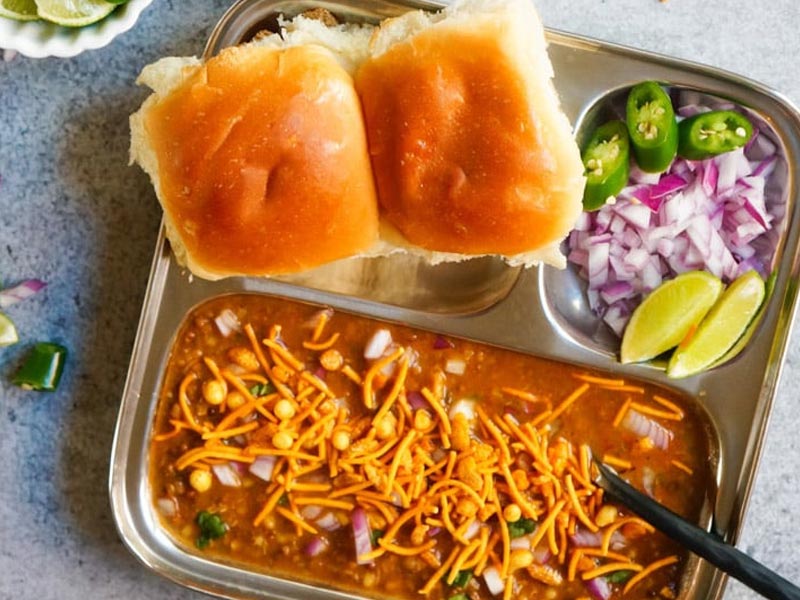 The Vadis and Pavs of Maharashtra are well-known. Misal Pav is another popular Pav dish. This meal may be found at any snack stand in the city. Eating Misal Pav at Juhu Beach is an experience that will last a lifetime. This is also regarded as a fantastic meal that can be served at any time of day.