Here you will learn and enjoy the best gol gappe in delhi
Street cuisine has long been a favourite among Indians. The tantalising chaat-papdi, crunchy pakodas, and spicy aloo-tikki never fail to make us slurp, but it is the gol gappas  that make every one of us feel weak in the knees! The  delicious mouth-watering tangy paani filled into a loaded crispy puri with meethi chutney, cooked potatoes, and chickpeas is an amazing experience! As the cuisine capital, Delhi is home to a plethora of chaat restaurants serving delectable gol gappa.
So, for all the Golgappa lovers we have listed out some places where you can get the best gol gappe in Delhi. Let's have a look of them!
Best Gol gappe in Delhi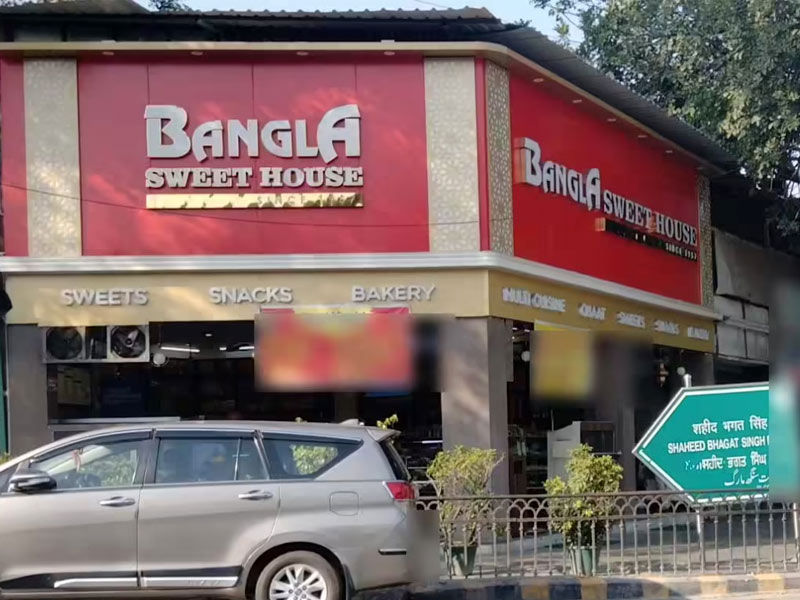 This must be included to the list of Best Gol gappas in Delhi! Bangla Sweets, located in the heart of the city, is known for its delicious sweets, munchies, and chaats. And the gol gappa stall just outside it is a must-try for any gol gappa fan in town, so much so that you may have your next gol gappa competition right here with your pals!
Prabhu Chaat Bhandar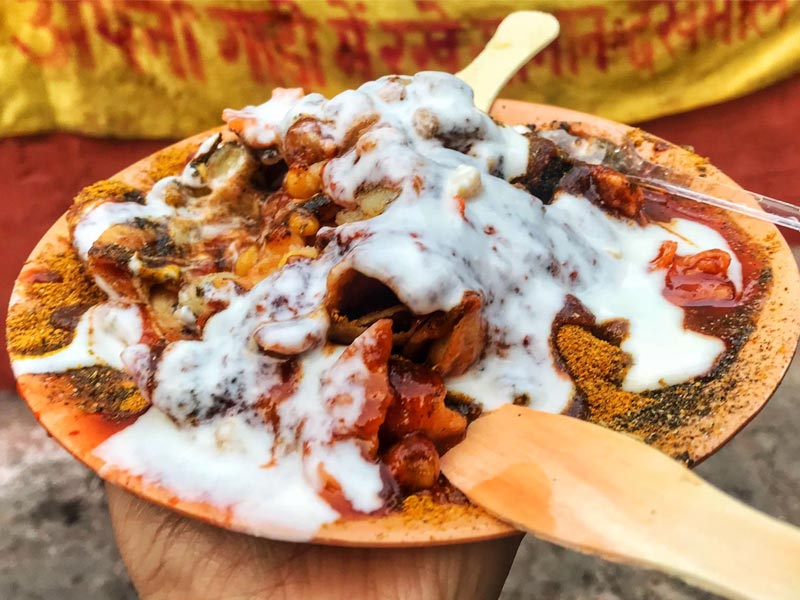 This chaat shop is well-known throughout Delhi and the National Capital Region. It is known among the locals as UPSC Ki Chaat! since it is located directly across from the Union Public Service Commission (UPSC). It hasn't failed to wow anyone in over 82 years!
Prince Chaat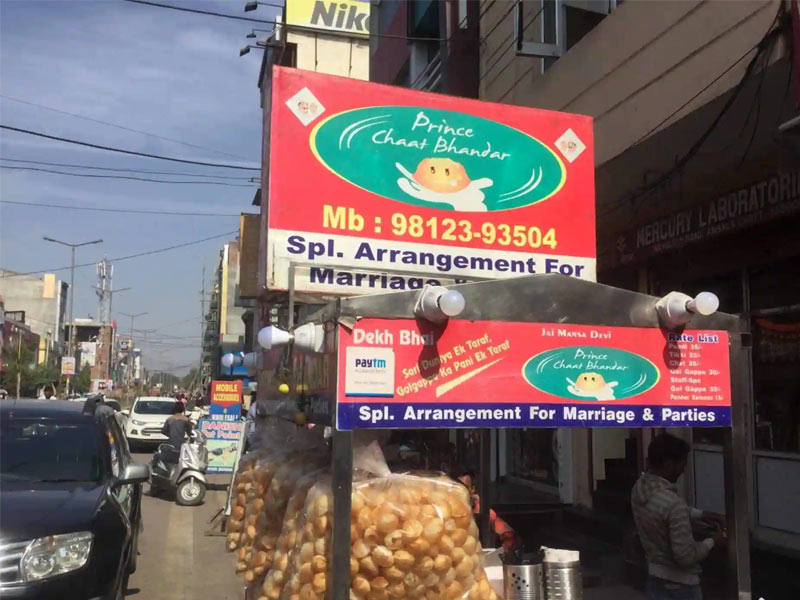 Are you concerned about your personal hygiene? Prince Paan and Chaat will put an end to your effort to combine hygiene and flavour by serving one of town's spiciest gol gappas! Prince Chaat is one of the best options if you sre looking for the best Gol Gappas in Delhi, if you don't taste it from here at least once in your lifetime, you are going to regret!
Bhimsain's Bengali Sweethouse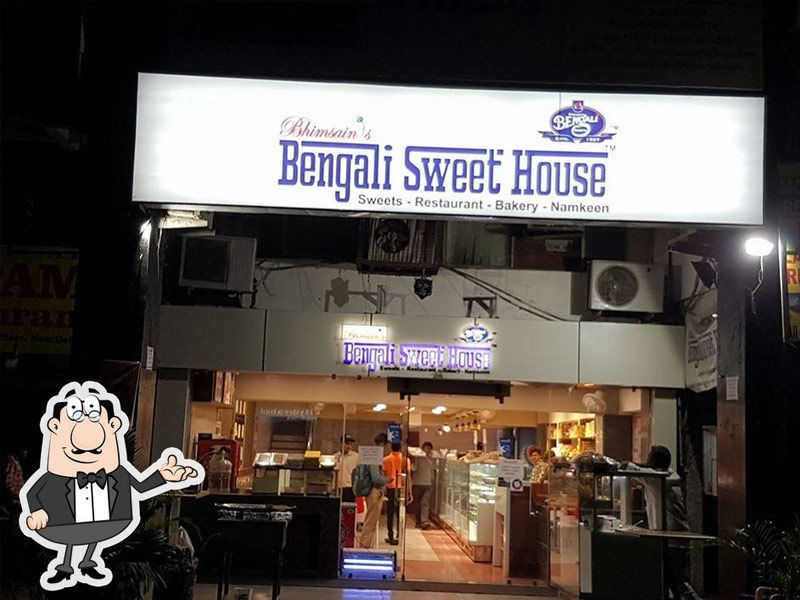 Because of the numerous Bollywood film shoots that have taken place at this landmark location, Bengali Market Ki Chaat may be well-known across the country. Bengali Sweet House's gol gappas have taken over the taste buds of many well-known personalities, from Saif-Kareena to several politicians and bureaucrats. Have you already tried it yet?
Raju Chaat Corner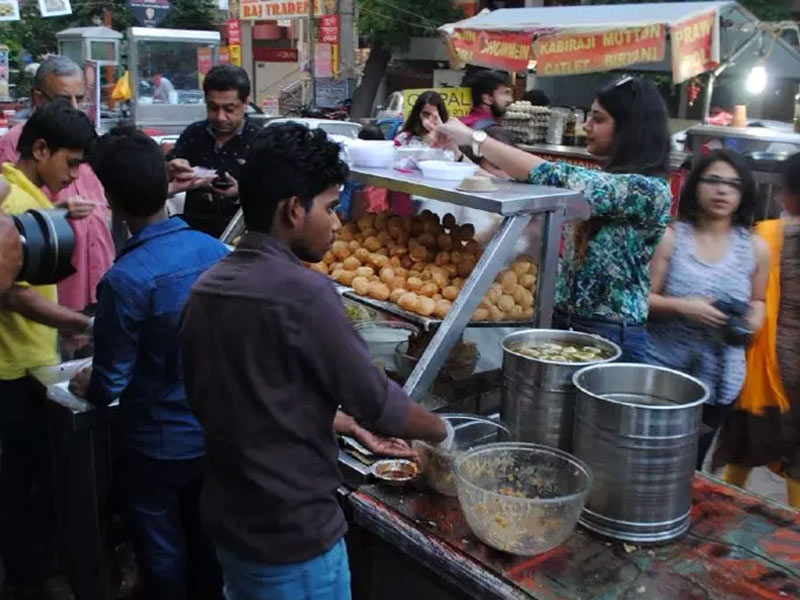 Raju Chaat, located in the heart of the city's Bengali district, is the ideal remedy for your puchka-gol gappa desires! Crispy aata gol gappas are a must-try!
Atul Chaat Corner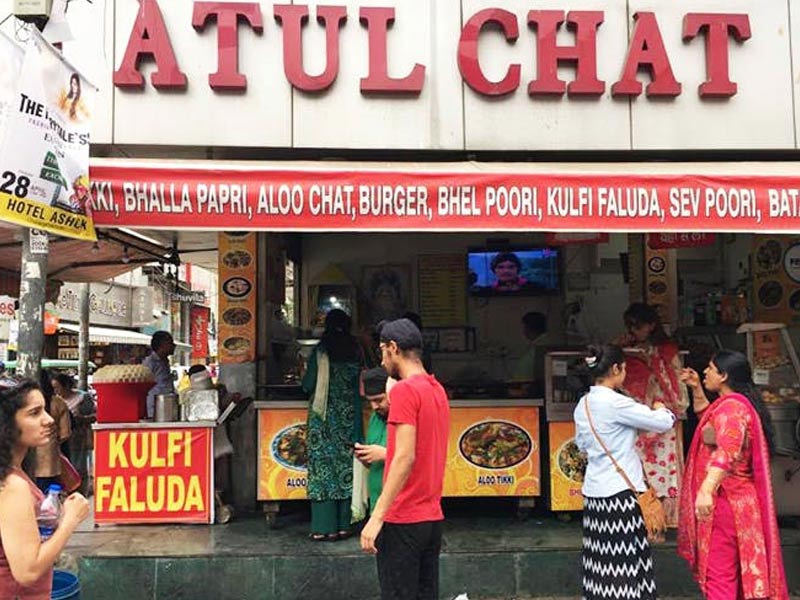 Atul Chaat Bhandaar, the chaat paradise of the sprawling Rajouri Garden market, is precisely what you need in the middle of your shopping frenzy. You'll be spoiled for choice with everything from delectable dahi paapdi to mind-blowing gol gappas.
Bobby Tikki Wala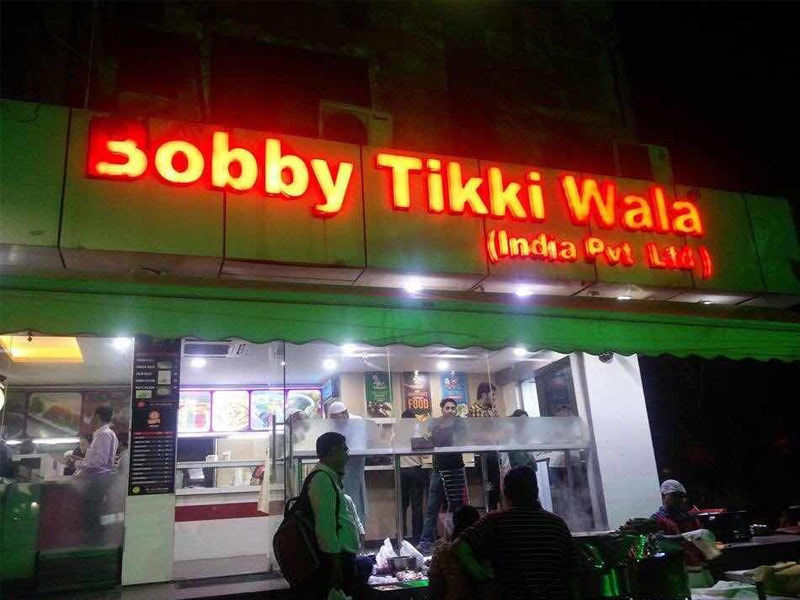 Bobby Tikki Wala, which has multiple locations throughout town, also offers home delivery, but the authentic Delhi vibe you'll receive here while munching on endless gol gappas is unrivalled!
Rasili Chaat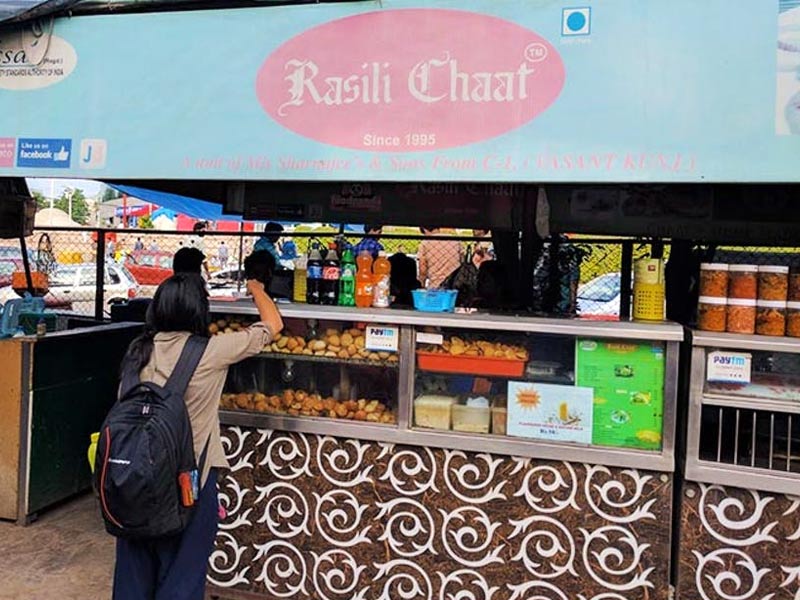 This is one of our top suggestions when it comes to the best gol gappas in Delhi, hidden away in Central Market, Vasant Kunj! The pani puri served here is sweet, spicy, and delicious all at once. Head over here for a cheap guilty pleasure after some heavy-on-the-pocket buying.
Chhotey Lal Caterers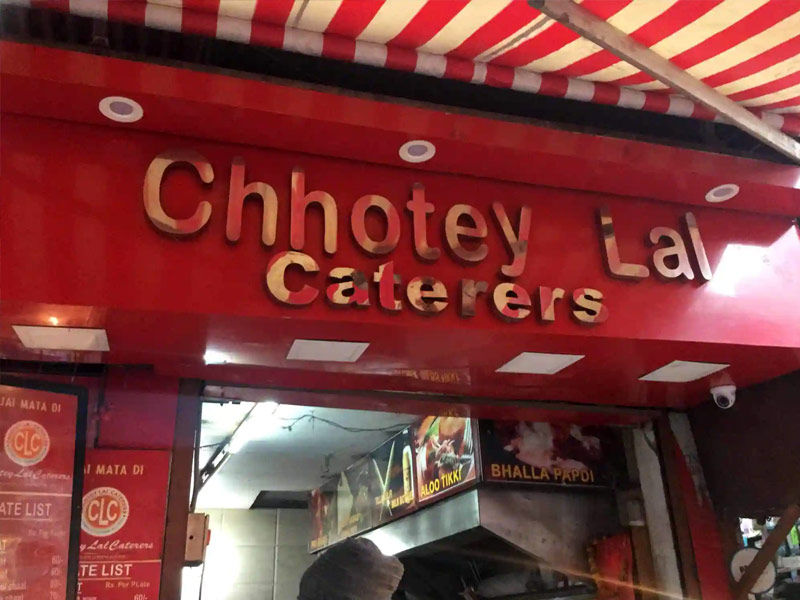 Do you have a sensitive stomach and wish to be cautious? Your pani-puri fix will come from Chhotey Lal Caterers. The stall serves excellent pani-puri without the risk of dysentery, thanks to its pure, fresh water. If you're yearning pani-puri, head up north to Chhotey Lal Caterers.
Ashok Chaat Corner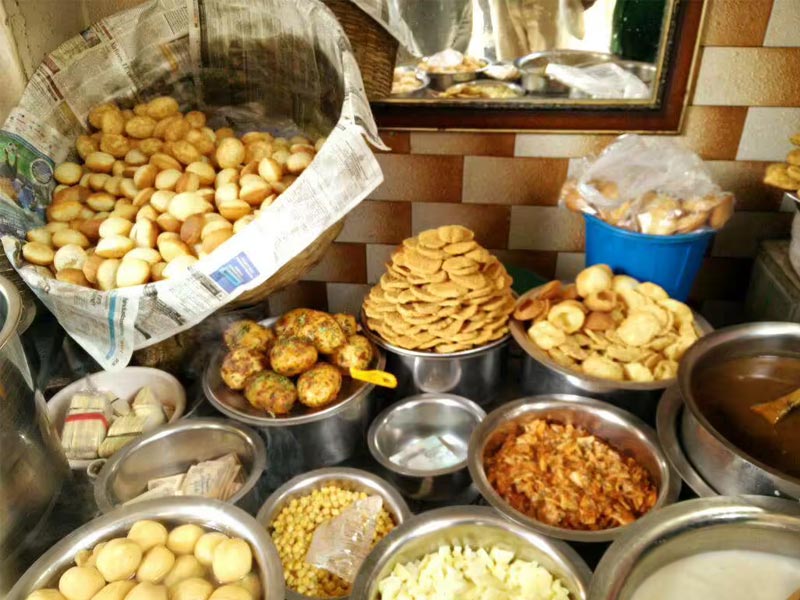 This chaat corner is a local favourite because it's right near to the metro station. They barely manage the massive crowd we encountered here in the middle of Wednesday afternoon, even with the use of CCTV cameras and extra help! So chill down with Ashok Chaat Bhandaar's golgappa pani and crispy golagappas.
Padam Chaat Corner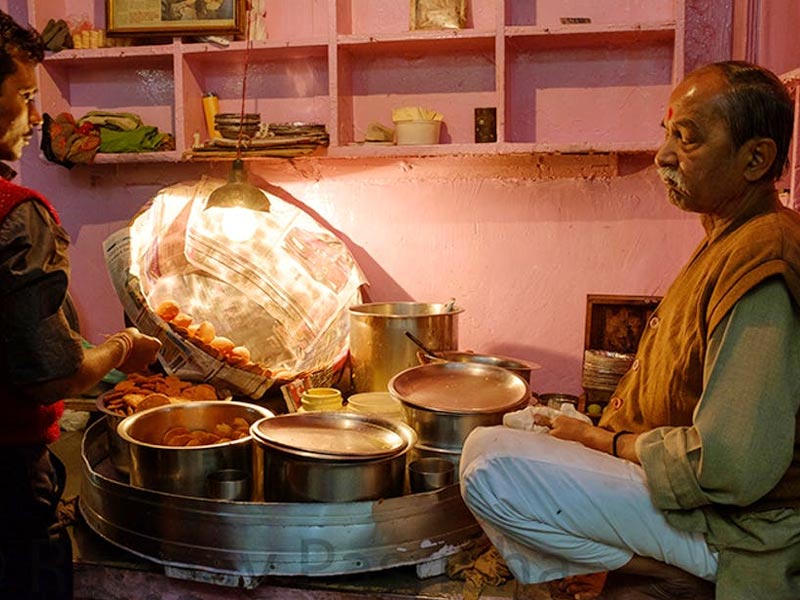 We bring you Padam Chaat Corner, since no list of street food is complete without a visit to Chandni Chowk. This golgappa vendor is just next to those world-famous paranthas, selling pani-puri that is superior to any other sweet. So look for this hidden gem among the galis of our favourite Old Delhi hangout and treat yourself to some extremely spicy, mouth-watering golgappas!
Vishnav Chaat Bhandaar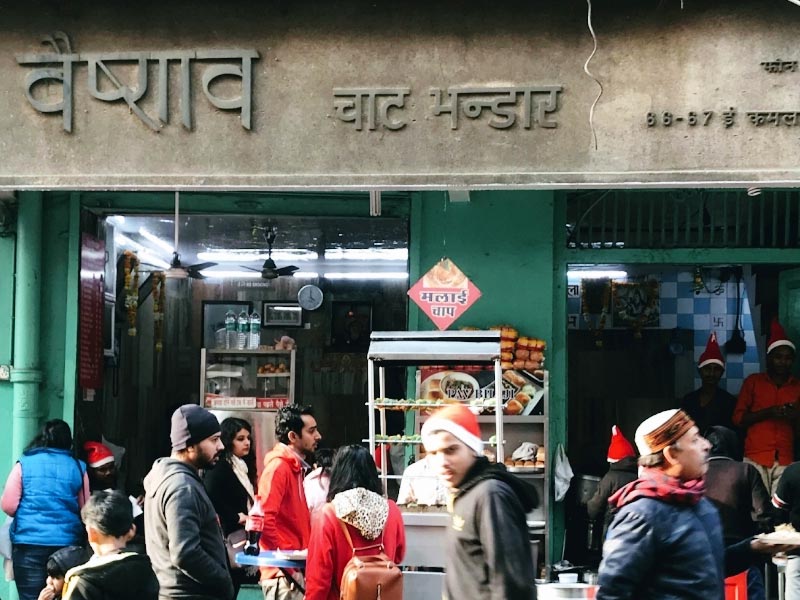 To stop by and get a few bites of this delectable food, you don't need to make any significant plans. Vaishnav Chat Bhandar, located in the centre of North Campus, serves the most delicious panipuri. It is one of the nicest spots to visit in Kamala Nagar since they keep it clean.
Lala Babu Chaat Bhandaar
Lala Babu Chat Bhandar is one of Chandni Chowk's many delectable treats, bringing the focus to Delhi's Chat centre. Their spicy Jal jeera water sets them apart from the competition, making this a gourmet delight for everybody. It's worth a visit because of the low pricing.
So, are you ready to try out the best gol gappe in Delhi?